If you like your nuts served with a side of airline allegiance, there's some great news…
United Airlines nuts are now on sale!
A few weeks ago I wrote about how American Airlines' first class nuts were on sale directly to consumers, and now United Airlines' first class nuts are on sale as well.
You've gotta love that the nut company behind this put out a press release with the following title:
"GNS Foods Now Selling Elite Status Airline Nut Mixes at Near Cost"
Hah!
For the past two years GNS Foods, based in Arlington, Texas, has been supplying United Airlines' premium cabin nuts. However, with coronavirus, United Airlines stopped serving nuts as of March to reduce contact between passengers and flight attendants. As a result, GNS Foods has more than 30,000 pounds of excess nuts… that's a lot of nuts!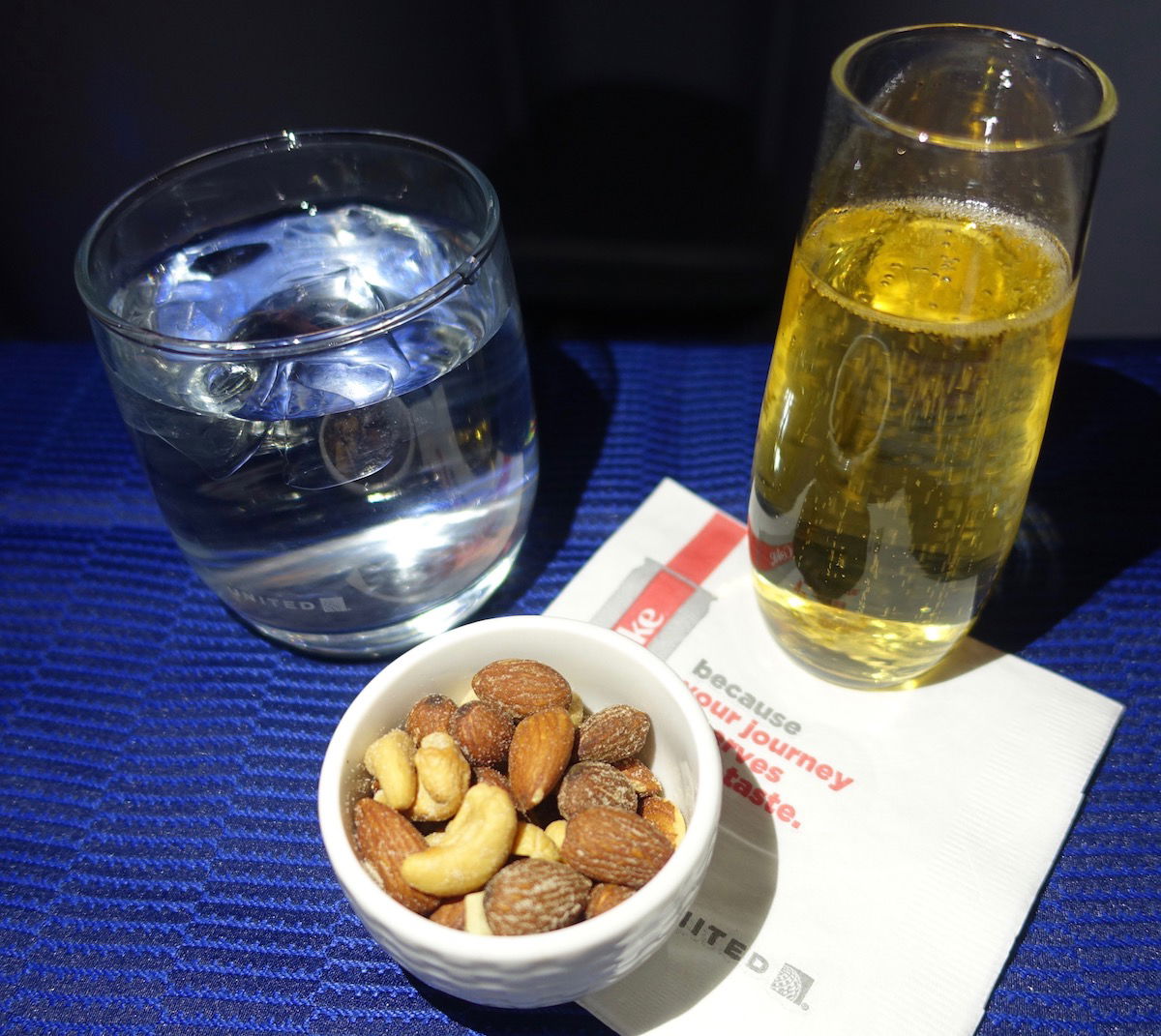 Nuts as previously served on United Airlines
As Kim Peacock, owner of GNS Foods, describes the situation:
"Not only are we left with bags of mixes, we are also left with the raw ingredients and ingredient contracts from the suppliers. We were asked to maintain United's costs on their mixes for one year. In order to do that, we had to sign raw ingredient contracts for one year. Now we're left with these contracts. If nut prices rise, then you can sell the contract at a profit. Unfortunately, that's not what happened. Nut prices fell, and the raw ingredient suppliers are looking to us to make up the difference! The other question is, 'Where to go with all of these nuts?'"
Peacock believes these will be "scooped" up in no time:
"This is a deal of a lifetime where specialty nuts are concerned. Scoop them up fast! Even though we have a lot of them, I foresee calls from retailers looking to buy by the pallet load."
How expensive are United Airlines nuts?
United Airlines nuts are being offered in two varieties, sold in two pound bags: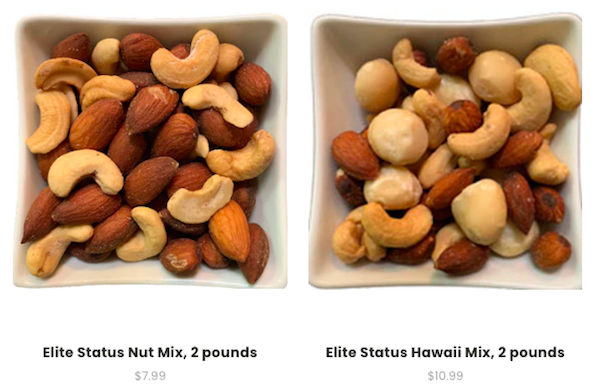 While the nut prices are reasonable, shipping is very expensive. For example, shipping just one bag of nuts to Miami with the cheapest shipping option adds $14.97 to the order total, so shipping costs nearly twice as much as the nuts.
Bottom line
I guess we're now learning that American Airlines and United Airlines have the same nut supplier. What a terrible situation that the company is in, like so many companies that rely on the airline industry to pay their bills.
The price to buy United nuts is extremely reasonable, but the catch is that shipping is expensive. You'd think they'd be able to find a way to lower that quite a bit.
Nuts aren't the only airline goodies we've seen for sale during the pandemic — British Airways gin and Qantas pajamas have also been available, though sold out pretty quickly.
So, who plans on picking up some United Airlines nuts?