I'm not sure whether people just wanted to support a struggling business, really love airline mixed nuts, or a combination of both…
The challenging airline nut business
It's not just airlines that have been impacted by the decline in air travel, but also all the businesses relying on them, ranging from Boeing to the companies that supply mixed nuts to airlines.
Several months back I wrote about the challenging situation that GNS Foods was in, which is the supplier of the mixed nuts offered in premium cabins onboard American Airlines, United Airlines, etc.
The airlines have both stopped serving mixed nuts due to the coronavirus pandemic, yet the company was left with an endless supply of nuts. This is because GNS Foods had signed a one year contract for raw ingredients, since the airline also didn't want any price variability for nuts.
Well, in light of circumstances the company decided to get creative, and started selling mixed nuts directly to consumers. Yes, these are the same nuts you'll find onboard planes, ranging from American Airlines' aloha nut mix, to United Airlines' elite status nut mix, as the company calls it.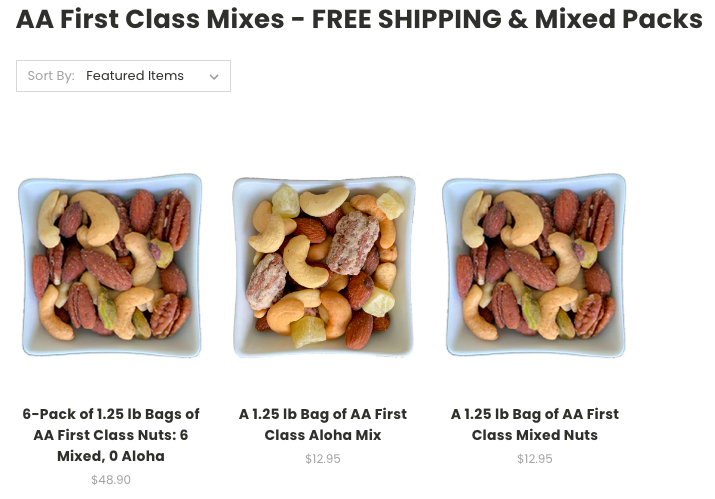 78,000 bags of airline nuts have been purchased
So, how much interest has there been in airline mixed nuts? A lot. GNS Foods has noted that it has sold all 78,000 bags of airline nut mixes. These bags have sold in quantities of one to two pounds each, so I'd conservatively estimate that over 100,000 pounds of nuts have been sold… that's over 50 tons!
Now, in fairness, keep in mind that none of this was particularly high margin. The company claims it was selling these mixes at close to cost, though it's great the company has been able to liquidate its inventory while letting people enjoy one of their favorite airplane comfort snacks at home.
More nut mixes are now available
By popular demand, GNS Food is now selling bags of the specific nuts that consumers like most by the pound. If you're someone who is picky with your nuts, you can now buy exactly the kinds of nuts you like most. So whether you want piña colada pecans, pistachios, roasted cashews, or raw almonds, the choices are now endless.
Bottom line
The supplier of mixed nuts for American and United has sold over 50 tons of nuts to consumers, which is a pretty awesome milestone. The company has been hit hard by the pandemic, as it had a year worth of raw ingredient orders in place. While the initial supply has been sold, the company still has a lot more nuts on the way, should you fancy another purchase…
Are you surprised by just how many people have purchased airline nuts?