Etihad has been increasingly trying to monetize their products and services to increase revenue and improve their financial performance. This has come in all kinds of different forms. For example, Etihad sells access to their first and business class lounges to economy passengers, they sell first and business class passengers access to their Residence lounge, they sell first class pajamas in economy, and more.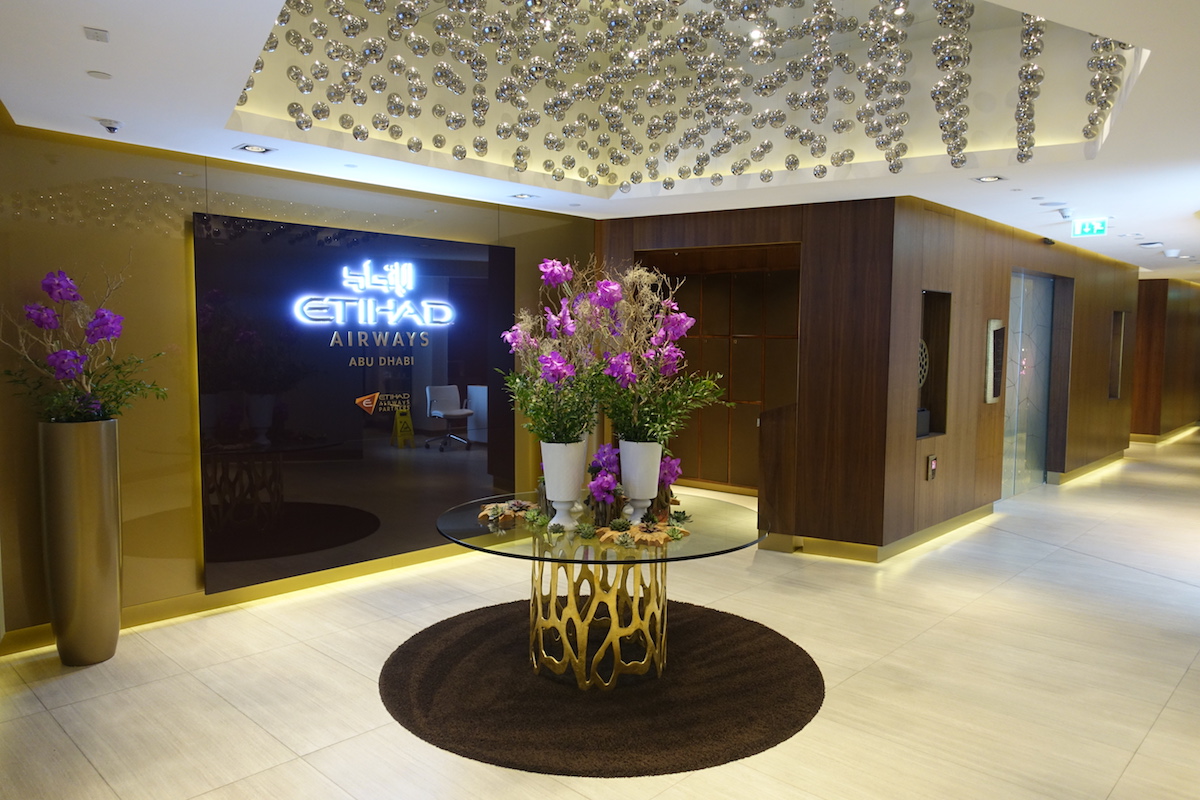 Etihad's first class lounge Abu Dhabi
It looks like Etihad is now selling access to another lounge, which could prove useful to some. Etihad's arrivals lounge in Abu Dhabi is available to first and business class passengers. The lounge is fairly nice, though simple. It features a small selection of food and drinks, comfortable seating, showers, shoe shine, steam press, and more (it used to also have a shave salon, though that has been cut).
Economy passengers can now buy access to Etihad's Abu Dhabi arrivals lounge for 110AED, or 30USD. There's no need to reserve a spot in advance — you can just show up on arrival and buy access on the spot.

Etihad's arrivals lounge Abu Dhabi
That's a fair price for access to the lounge, in my opinion. While I don't think it's worth visiting the lounge "just because," if you have an early morning arrival and know you won't be able to check into your hotel yet, this is a great place to spend some time, get a shower, use wifi, and enjoy food and drinks. I could certainly see this being worthwhile.

Etihad's arrivals lounge Abu Dhabi
Every time I've visited the lounge it has been quiet, even in the mornings. I guess that's not too surprising, given that this is intended for people terminating their travels in Abu Dhabi, as most people are simply transiting Abu Dhabi.
Could you see yourself paying $30 to use the Etihad Abu Dhabi arrivals lounge?