ExpertFlyer is a website I pay the ~$100 annual fee to be a member of. It displays useful information for frequent flyers (most of which can also be found elsewhere, but at least it makes it easy to find), like fare class inventory and award space on select airlines.
But what I like even more than the ability to search availability through ExpertFlyer is the ability to set alerts. In other words, when you set an alert ExpertFlyer will text/email you as soon as space opens up.
It's worth noting that ExpertFlyer now displays British Airways award availability. This means you can search the following fare classes through ExpertFlyer:
British Airways First Class Award — "Z" class
British Airways Business Class Award — "U" class
British Airways Premium Economy Award — "P" class
British Airways Economy Award — "X" class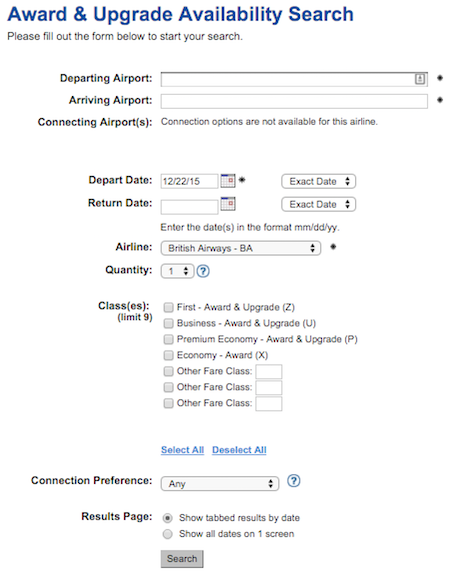 When you enter the date, route, and desired fare class you'll get a "yes" or "no" answer as to whether there's availability.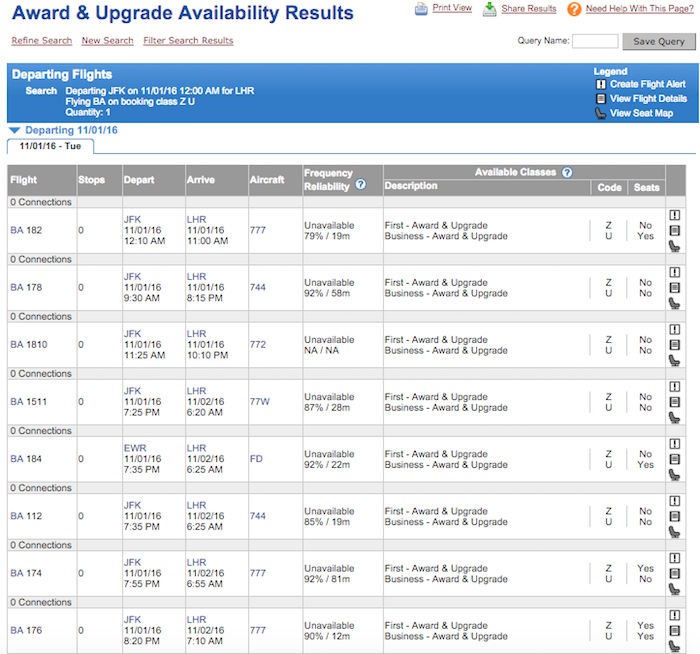 In and of itself being able to search British Airways award space isn't that exciting. The space already shows on American's website, which is easier to use than ExpertFlyer, in my opinion.
Where ExpertFlyer really adds value is with being able to set availability alerts. In other words, you can set an alert so that you'll be informed when award availability opens up on a given British Airways flight. As a premium member you can set availability alerts for up to 30 flights at a time.

Why is this especially exciting for British Airways? Because British Airways makes it quite easy to upgrade paid tickets in theory, and the upgrade inventory matches the award inventory. The "catch" is that you can only upgrade a British Airways ticket if there's confirmable space available. If there isn't availability then you can't waitlist, but rather have to keep checking back and hoping space opens.
Now you can set an ExpertFlyer alert and you'll be informed when award space opens, which means you could then process your upgrade.
Given the number of cheap British Airways business class fares we see, this is a great way to upgrade one of those flights to first class.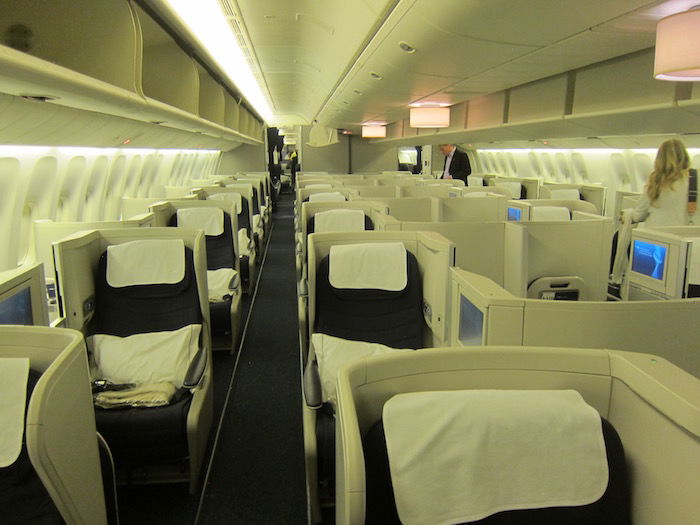 British Airways business class on the 777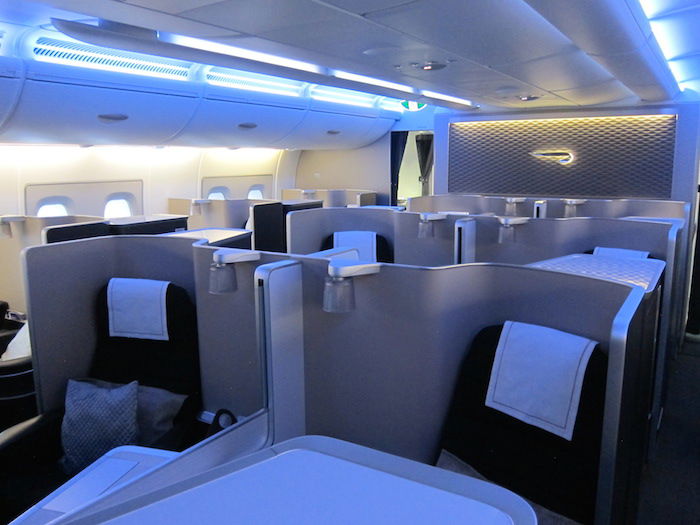 British Airways first class on the A380
Bottom line
ExpertFlyer is already great for searching award availability on a variety of carriers, so this is yet another nice feature. While it's well documented that British Airways business class is far from my favorite product, I'm happy to have British Airways added thanks to how valuable they can be for upgrades.
And even better than being able to search space on ExpertFlyer is being able to set availability alerts.
Will you get value out of British Airways awards being added on ExpertFlyer?
(Tip of the hat to View from the Wing)