I'm writing a series of posts about some of the tools and services I most use for managing my travel and points. While I often mention these websites and services in passing, I've never written dedicated posts about them, so that's what I'm trying to do now.
In this post I wanted to talk about aeroLOPA, which I consider to be the best website for reviewing airline seat maps and picking the best seats. In separate posts I talked about Google Flights, ExpertFlyer, AwardWallet, point.me, Seats.aero, MaxMyPoint, and more.
The sad decline of SeatGuru
If you've traveled by plane with any frequency, you probably know that not all airplane seats are created equal, even within the same cabin. Everyone has different preferences, and when it comes to airplane seating arrangements, knowledge is power.
Historically SeatGuru was basically a household name, and was a website that many people referenced when choosing seats. The website has seat maps for hundreds of aircraft belonging to dozens of airlines, and these pages share details like seat pitch, and which seats should be chosen and which should be avoided.
Unfortunately SeatGuru has gone downhill in recent years. At this point SeatGuru has actually just stopped updating seat maps. So you won't see seat maps for new aircraft, and you also won't see old aircraft seat maps removed. So while the website is still up and historical seat maps are there, nothing is actively being done with it.
I'm not sure why exactly SeatGuru seems to no longer be updated. The website is owned by TripAdvisor. You'd think this would be a valuable marketing tool, though maybe it's just not a priority, and/or they couldn't figure out a way to monetize it correctly? I don't know…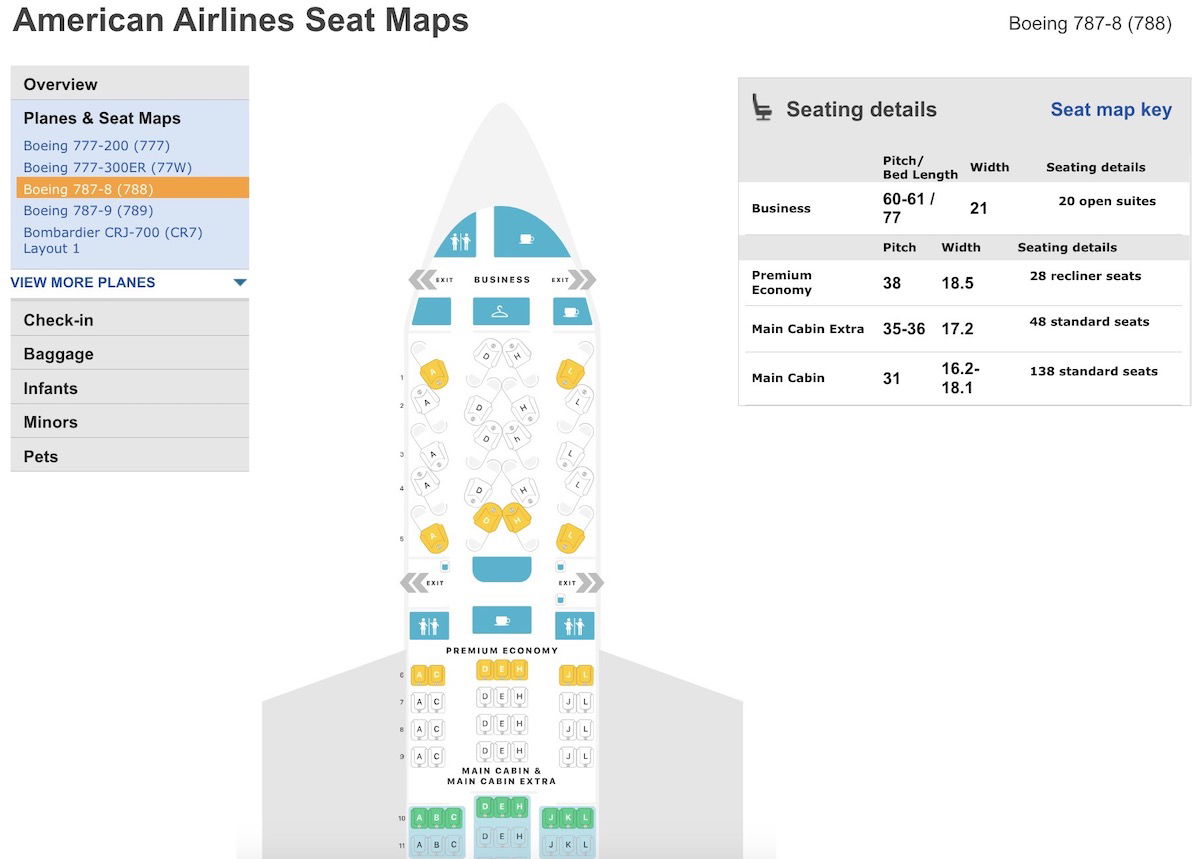 aeroLOPA is a useful tool for airline seat maps
The good news is that aeroLOPA is a website that's essentially the new SeatGuru, only better. For those curious about the name, LOPA is an airline industry term that means "layout of passenger accommodations." In other words, it's a description of how an airplane cabin is configured. For those working in the industry, it's common to use the term "LOPA," though admittedly it probably hasn't caught on as much with the general public.
Not only is aeroLOPA a more modern and cleaner looking website than SeatGuru, but honestly, it's just generally a more useful website than SeatGuru was:
aeroLOPA shows the exact location of windows in the cabin, which SeatGuru never did; that's great for those of us who like to choose seats with well aligned windows
aeroLOPA doesn't make a judgment call as to which seats are "good" or "bad" (as SeatGuru did), but rather just gives you all the information about where galleys and lavatories are, so that you can make your own selection
aeroLOPA shows exact details of seats that SeatGuru never showed, so it's much more detailed
aeroLOPA does an excellent job updating the seat maps for new aircraft, and removing the seat maps for planes that airlines no longer fly
aeroLOPA has all kinds of useful information about inflight entertainment, Wi-Fi, charging capabilities, and more, when you scroll down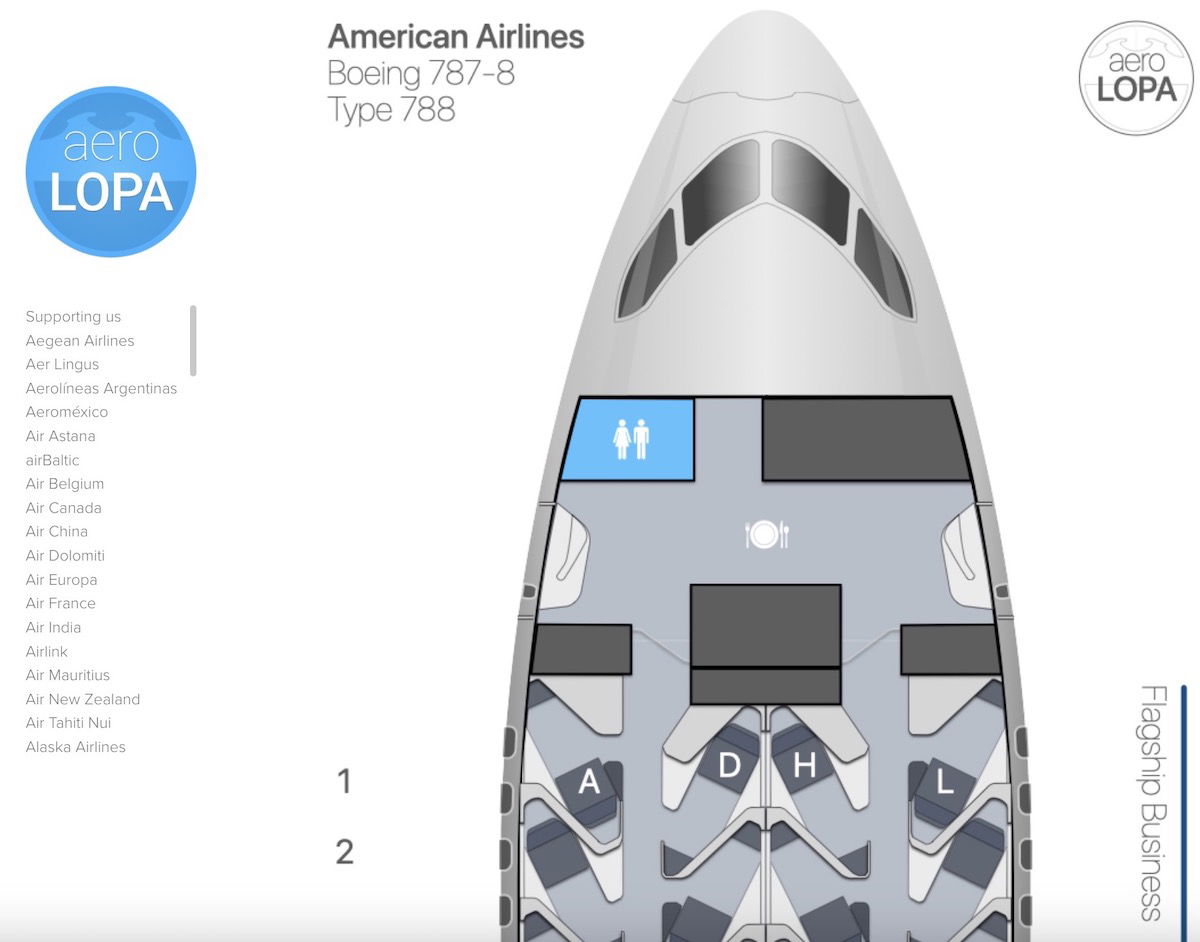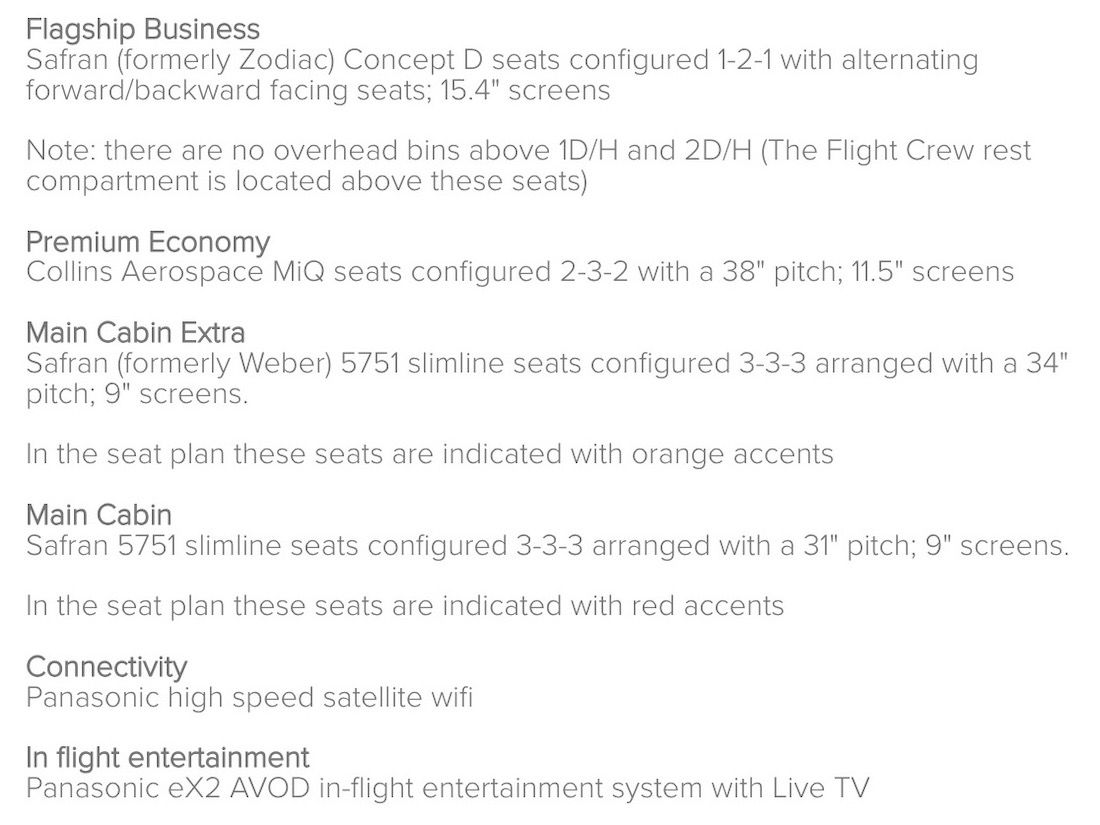 Bottom line
If you're not using aeroLOPA to pick the best seats for upcoming flights, you're missing out. For years, SeatGuru was widely known as the best resource for this, but at this point it's no longer being updated. Fortunately we now have aeroLOPA, which is not only being updated, but is even more useful than SeatGuru ever was (at least in my opinion).
Do you use aeroLOPA? Also, does anyone know the real story of why TripAdvisor more or less shut down SeatGuru?