Next year should be an exciting year for British Airways. The airline has already improved their business class soft product, and in 2019 the airline will be introducing an all new Club World seat.
While my hopes aren't too high for the product, I imagine it will be a substantial improvement over what the airline currently offers.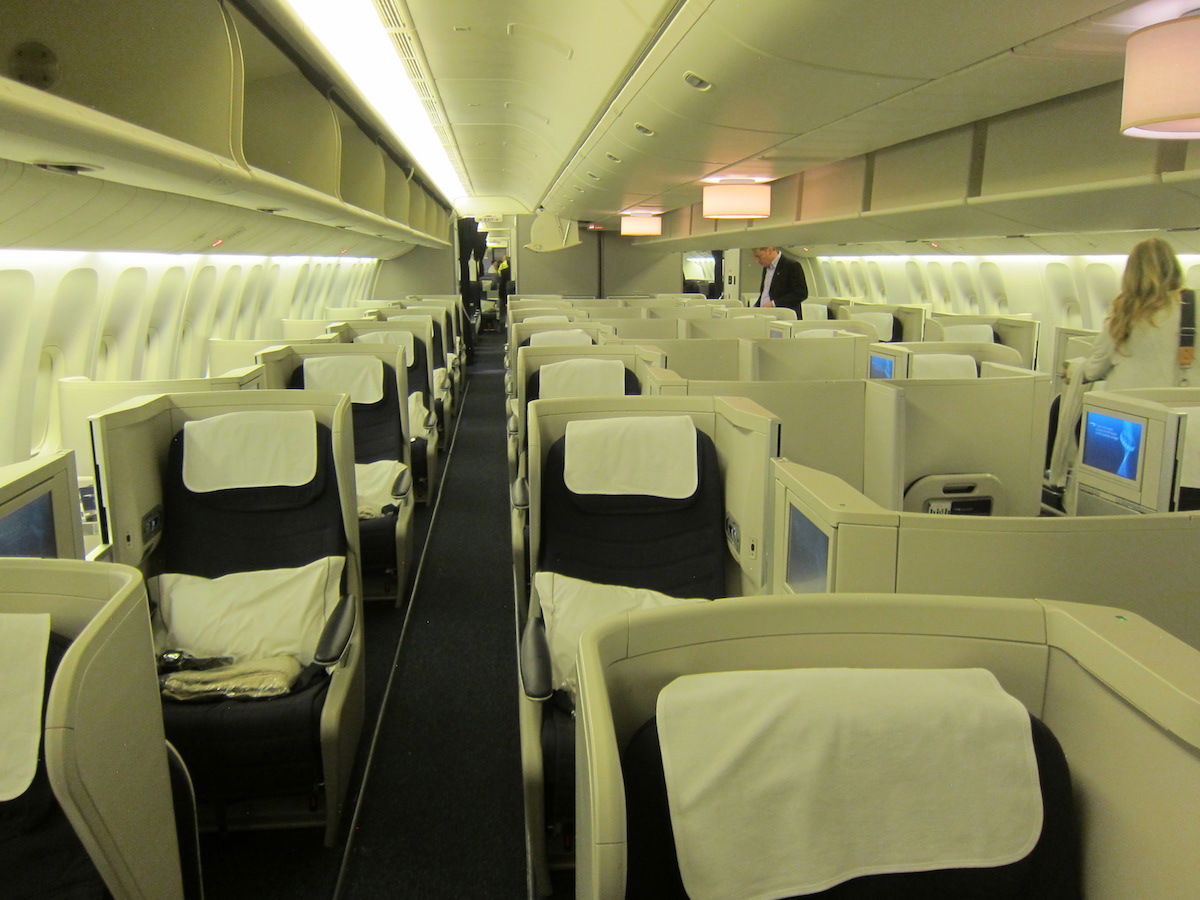 British Airways' 777 business class
The first plane to feature British Airways' new business class will be the Airbus A350, the first of which British Airways will take delivery of in July 2019. By the end of 2019, the airline plans to have four A350s with the new business class seats, plus two 777s that they reconfigured with the new seats.
While the A350 won't feature a first class cabin, British Airways has also revealed that they'll be introducing a new first class product on the 777.
For example, their Capital Markets Day presentation indicated that the airline would "optimise the mix of 8/14 seat cabins," and introduce a "product upgrade."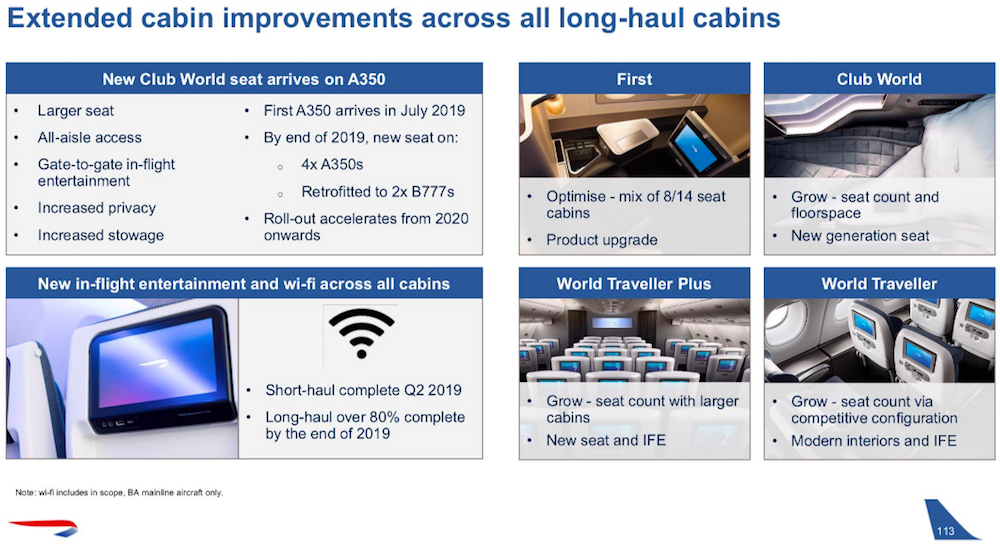 Personally I wasn't expecting much at all from a new first class cabin, since all the emphasis has been on a new business class cabin. It looks like we now have at least some additional details about what we can expect from a new first class, per Turning Left For Less, who quotes a conversation with British Airways CEO Alex Cruz.
British Airways plans to install new first class seats on the 777s that are getting the new business class, so you can expect two planes with the new first class to be flying next year.
These planes will feature new first class seats that are based on the 787 first class seats, with a few tweaks.
I reviewed British Airways' 787 first class between San Jose and London earlier in the year, to give you a sense of what that experience is like. There's no doubt that this does represent an improvement over their old first class product. It's still not an industry leading product, but it is better.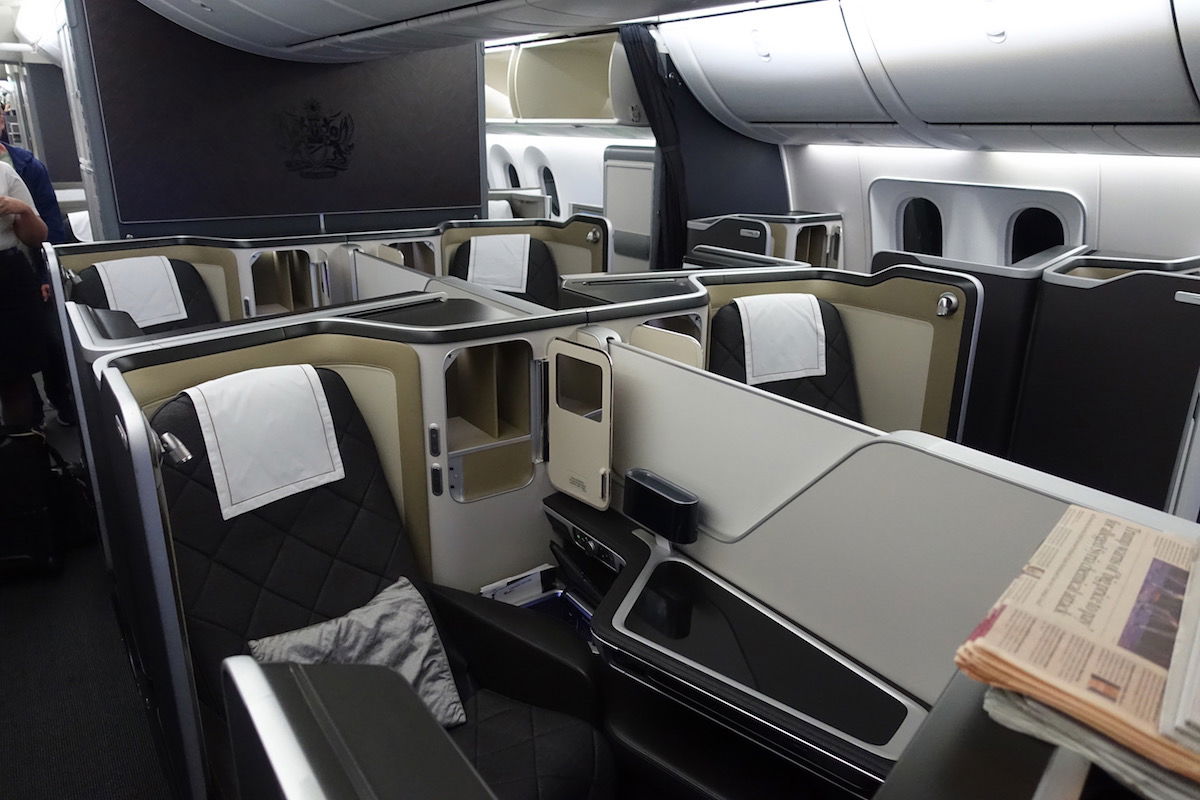 British Airways' 787 first class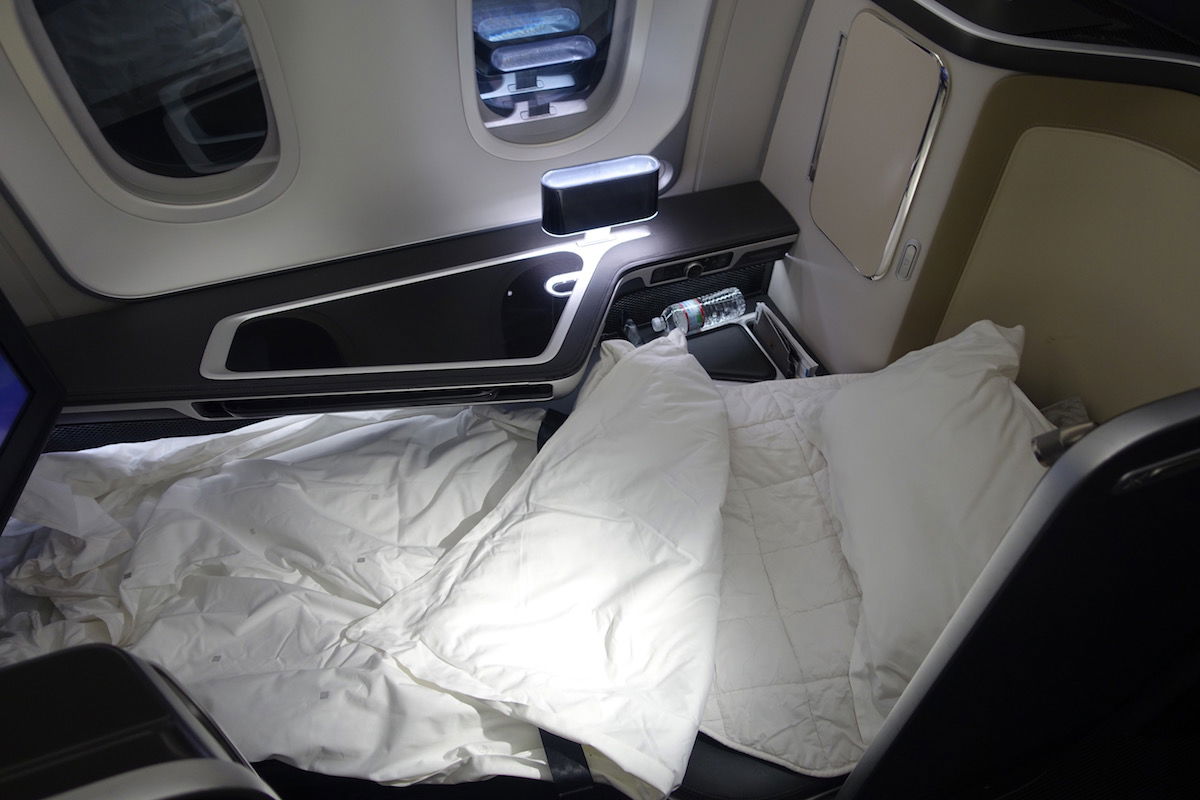 British Airways' 787 first class
Meanwhile the 777 and 747 feature first class seats that are a bit tighter.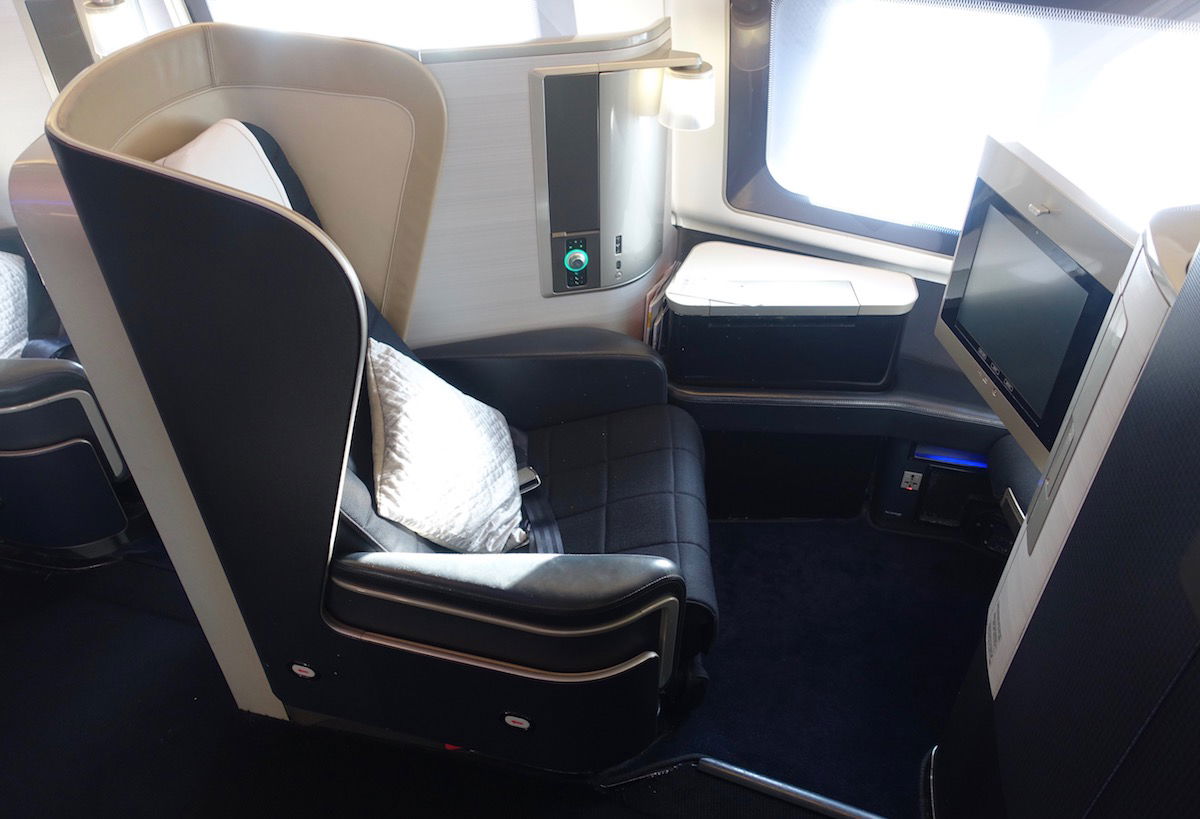 British Airways' 747 & 777 first class
Reading between the lines, it sure seems like there may be another major change coming to first class, which is the number of seats. British Airways' 747s and 777s currently feature 14-16 first class seats, while I'd be willing to bet that the planes being reconfigured will only feature eight first class seats.
That's rational if you want to look at it in terms of actual demand for first class, though is frustrating in terms of what a good value it can be to upgrade from business class to first class, and that will no doubt become more difficult with the number of seats reduced by up to 50%.
What are you expecting from British Airways' new first class?