---
Marginal value is a really, really, really sore subject for me after this trip.
Let me explain.
Back in August Delta published some ~$900 business class fares between Sao Paulo and New York. As it turns out they were meant to be economy class fares, though they stuck around for a short while. I hadn't flown Delta's new BusinessElite product yet, and it seemed like a good fare to rack up some Alaska miles.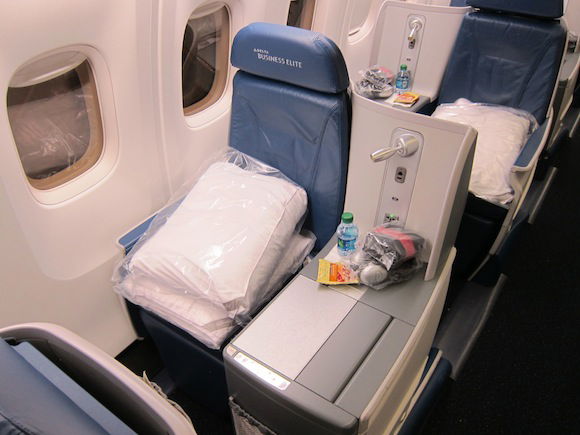 Since moving to Seattle I've been going for status with Alaska, and since they're partners with Delta you can earn elite qualifying miles for all Delta travel. Since I was going for MVP Gold 75K status with Alaska, which requires 90,000 flown miles on Alaska and their partners, I had a lot of flying to do.
The idea started off innocently enough — I'd book one of these. That way I'd earn some Alaska miles and could try a new product. But this fare was from Sao Paulo and not to Sao Paulo, so positioning was required.
Now I actually didn't mind positioning to Sao Paulo either, since it's one of only two international destinations to which American flies their new 777-300ERs featuring their new fully flat business class, and fares were quite reasonable as well.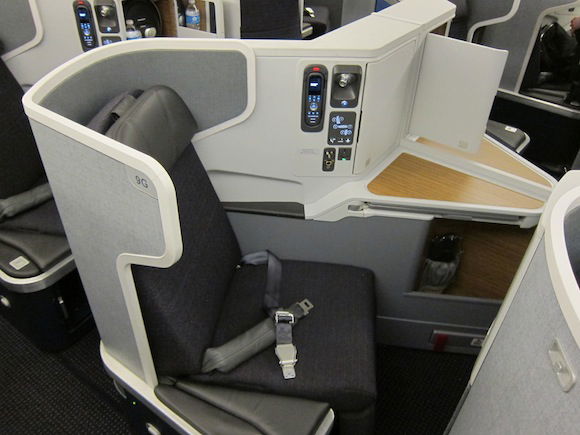 But here's the thing about flights that require positioning — if you've already paid for the positioning flights, you might as well book more than one of the actual "mistake fare" mileage runs. So I booked three of them on Delta, almost back to back, plus the American positioning flight. And to make sure I wouldn't go crazy a friend agreed to join me.
In the end, the routing looked as follows:
11/21 AS470 Seattle to Los Angeles 6:50AM – 9:25AM
11/21 AA4 Los Angeles to New York 12:00PM – 8:35PM
11/21 AA951 New York to Sao Paulo 10:20PM – 10:55AM (+1 day)
11/23 DL48 Sao Paulo to Detroit 10:55PM – 6:50AM (+1 day)
11/24 DL1893 Detroit to Atlanta 8:40AM – 10:49AM
11/24 DL2408 Atlanta to New York 12:30PM – 2:44PM
11/24 DL2917 New York to Detroit 4:04PM – 6:28PM
11/24 DL47 Detroit to Sao Paulo 8:00PM – 9:45AM (+1 day)
11/25 DL48 Sao Paulo to Detroit 10:55PM – 6:50AM (+1 day)
11/26 DL1893 Detroit to Atlanta 8:40AM – 10:49AM
11/26 DL1986 Atlanta to New York 11:45AM – 1:58PM
11/27 DL471 New York to Sao Paulo 8:01PM – 9:05AM (+1 day)
11/28 DL48 Sao Paulo to Detroit 10:55PM – 6:50AM (+1 day)
11/29 DL1175 Detroit to Atlanta 10:00AM – 11:59AM
11/29 DL2086 Atlanta to New York 12:45PM – 2:59PM
11/30 DL781 New York to Atlanta 1:00PM – 3:38PM
11/30 DL1166 Atlanta to Detroit 4:35PM – 6:34PM
11/30 DL47 Detroit to Sao Paulo 8:00PM – 9:45AM (+1 day)
12/01 AA950 Sao Paulo to New York 11:05PM – 6:05AM (+1 day)
12/02 AA1 New York to Los Angeles 9:00AM – 12:25PM
12/02 AS467 Los Angeles to Seattle 8:35PM – 11:19PM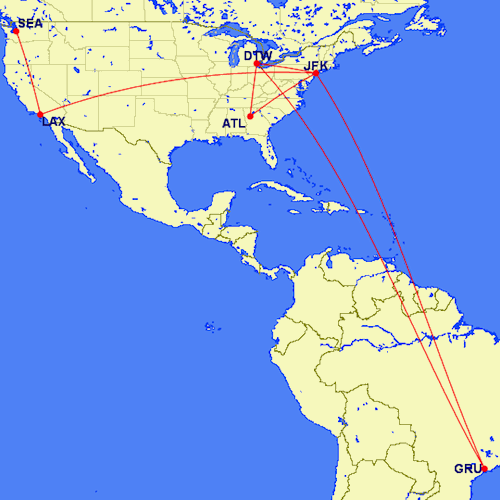 I know the map doesn't look that crazy, though that's simply because so many of the routes are being flown over and over. 😉
We did have one night in Sao Paulo after our first outbound on American, so we booked the Grand Hyatt Sao Paulo. Revenue rates were over $400 per night though this is only a Category 3 Gold Passport property, making it 12,000 points per night. That seemed like a better value than paying, so we redeemed points.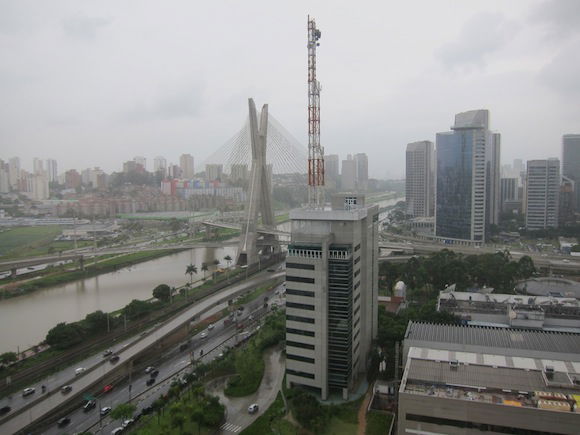 Then for the three "day" layovers in Sao Paulo we booked the Hotel Caesar Park Sao Paulo Airport, which is an Accor property managed by Pullman.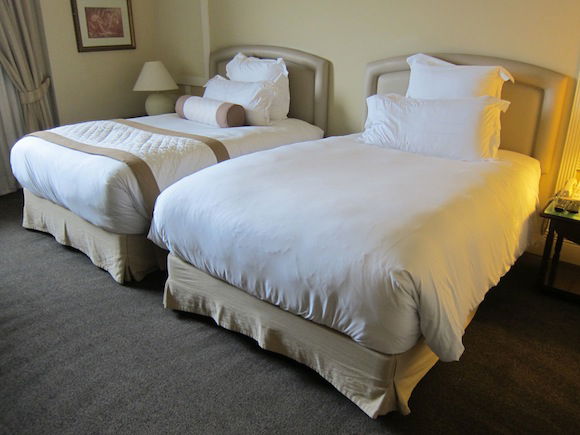 Now, given that we flew the same routes over and over I'll only be reviewing one flight from each "route." For example, we flew Sao Paulo to Detroit three times, so I'll write a single review and hit on the minor differences between the flights in that review. Hope that makes sense, since I have lots more travel to report on.
After booking I didn't give the trip much thought for a couple of months, until about a week before departure when I looked at my itinerary and asked myself what I was thinking. Of course it's a totally nutty trip and no matter how many miles are earned it's not worth flying for 10+ days nonstop to earn them.
But hey, if nothing else hopefully you guys can learn from my mistakes, whether they involve waltzing around Singapore Airport in pajamas, forgetting to shower on Emirates, or something crazy like this!