Aircraft technology has come a long way, and there are lots of improvements and new concepts to look forward to. In the near future we'll hopefully see the Airbus A321XLR and Boeing 777X enter service, which offer nice incremental efficiencies over previous generation aircraft. More long term we'll see planes hopefully offer zero emissions, and Airbus has presented such a concept for 2035.
Beyond that, could we see supersonic travel make a comeback, as we approach the 50 year anniversary of the Concorde having entered service? Boom seems to think this is possible, and hopes to reintroduce supersonic travel within a decade. It occurred to me that I've never written about Boom, so I figure it's about time.
What is the Boom Overture?
Boom Technology is a Colorado-based aeronautics company. For those of us into commercial aviation, the most interesting thing being worked on is the Boom Overture, which is intended to bring back supersonic commercial air travel.
Here are some basic things to be aware of about the Boom Overture concept:
The plane will be 199 feet long (as a point of comparison, a 737-800 is 130 feet and a 777-300 is 242 feet along)
The plane will be able to cruise at an altitude of up to 60,000 feet, at Mach 2.2 (as a point of comparison, a 777 can fly at up to 43,000 feet, and at up to March 0.84)
The plane will have a range of just under 4,900 miles
The plane will be able to seat 65-88 passengers, in an all-business class configuration
The plane will be 100% carbon neutral
The expected price will be $200 million per aircraft
The aim is for the first Boom Overture prototype to be built in 2022, the rollout to start by 2025, and passenger flights start by 2029
It's expected that this could cut travel time in half, with New York to London flights taking 3hr15min, Tokyo to Seattle flights taking 4hr30min, etc.
For this to work for potential airline customers, Boom would be targeting $5,000 roundtrip business class fares between New York and London to make the economics work

Boom Overture details
Here's a video about the plane:
Many people are probably wondering "is this company even real, or did an avgeek just create a website for fun?" Well, there a few things to note about Boom Technology.
First of all, the company has already built a one-third scale supersonic demonstrator, which is the XB-1 Baby Boom. This is designed to fly at Mach 2.2, with over 1,100 miles of range. It's expected that this could even be flight tested this year.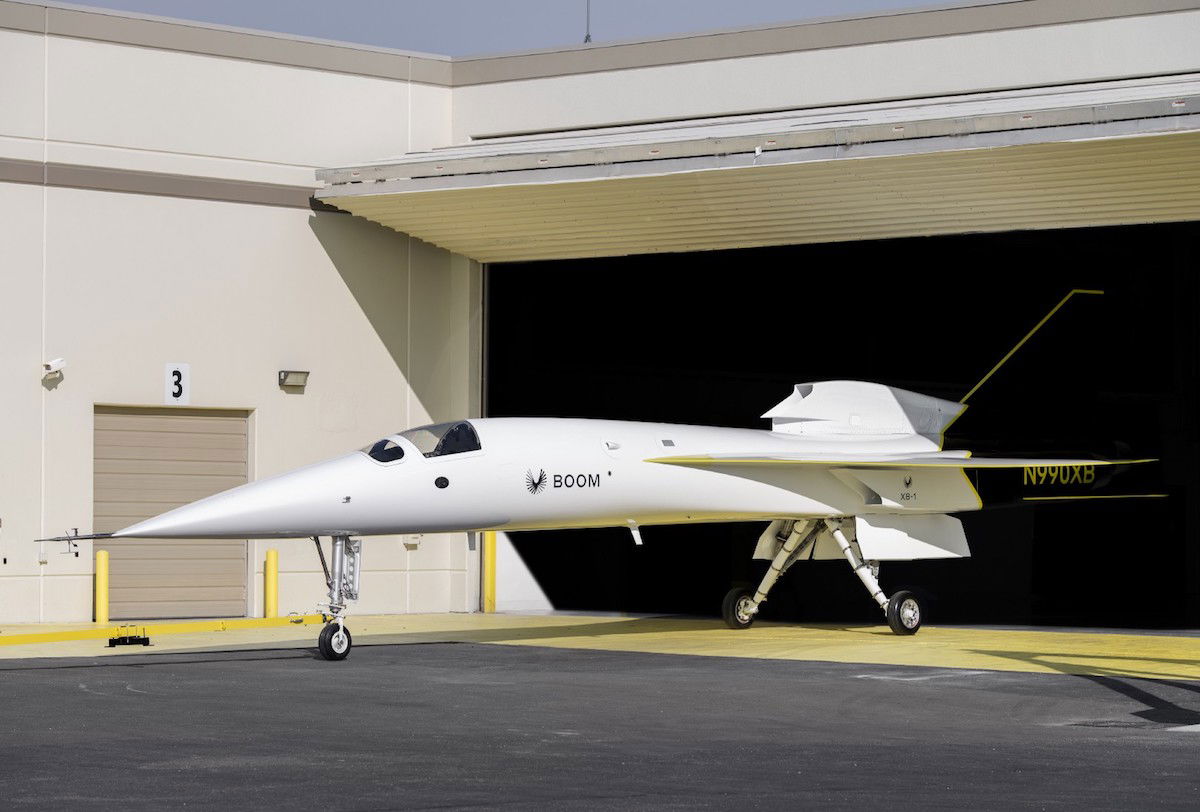 Boom XB-1 Baby Boom
Boom is extremely well funded, and has raised hundreds of millions of dollars. The company even has tentative orders from both Japan Airlines and Virgin Group, with the former having invested $10 million in the venture.
While I can't guarantee the Boom Overture will ever enter service, it's clear that Boom Technology is serious, and fully intends to make this plane a reality.
What would the Boom passenger experience be like?
While the exact aircraft capacity is still being worked out and could be customized by airlines, the idea is that the Boom Overture would be in an all business class configuration, with two seats per row (one on each side of the aisle).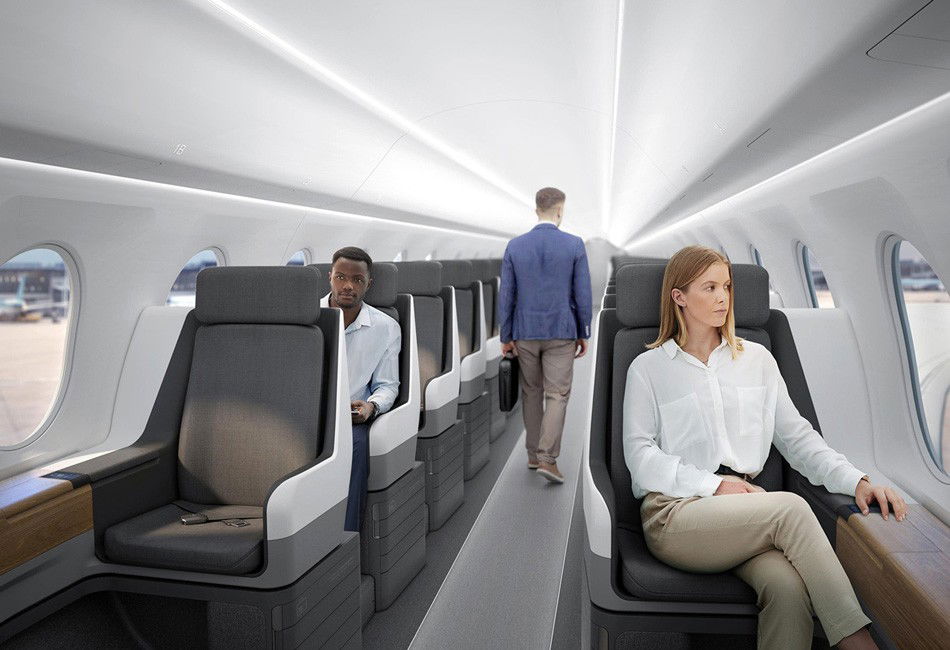 Boom Overture passenger cabin
In terms of legroom, it looks like you could expect the seats to be fairly similar to domestic first class within the US, for example.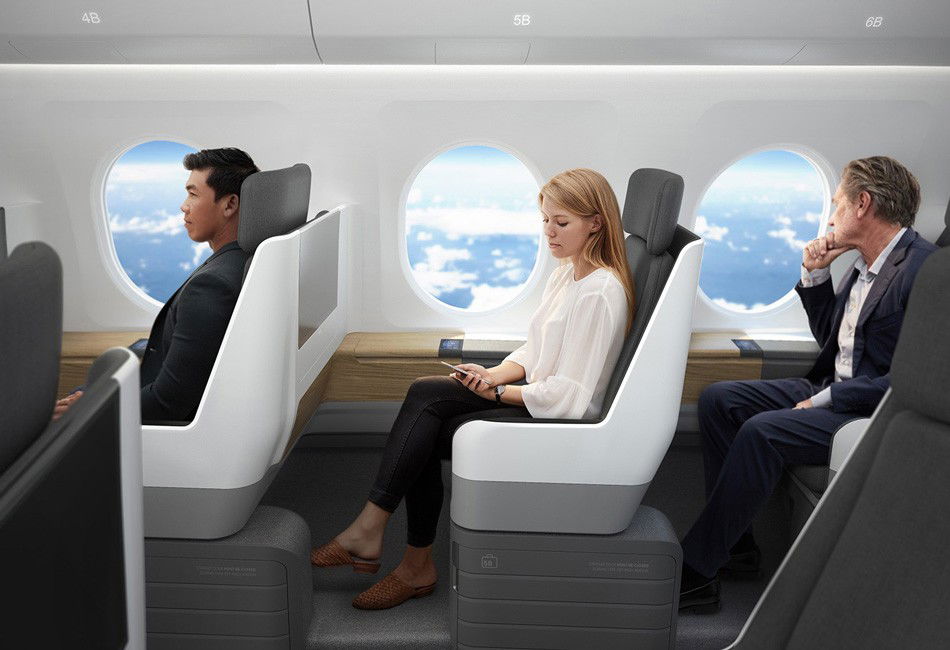 Boom Overture passenger cabin
The potential finishes sure look pretty, eh?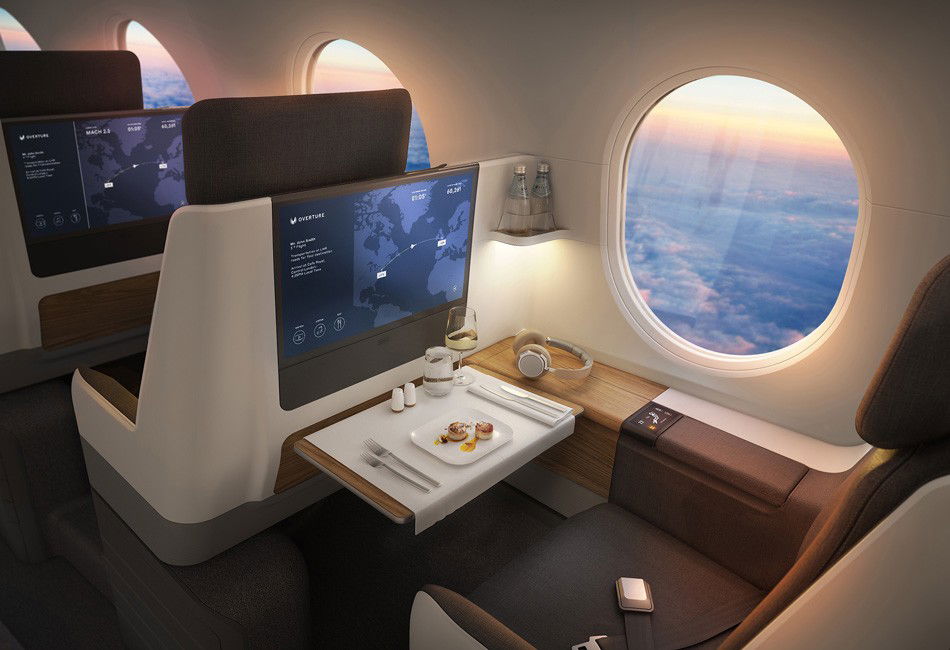 Boom Overture passenger cabin
As was the case for the Concorde, the goal here isn't to compete in terms of the spaciousness of seats, but rather to compete in terms of speed of travel. In fairness, this does look more comfortable than the Concorde, which was in a 2-2 configuration.
Is there a market for supersonic travel?
Let me start by saying that as an avgeek I'm sad that I never had the chance to fly the Concorde. Design-wise the Boom Overture looks a whole lot like the Concorde, and it would be oh-so-cool if this plane became a reality.
It's funny to see the ways in which technology evolves over time. We achieved supersonic commercial travel nearly 50 years ago, but it just wasn't profitable. I'm rooting for Boom, since this is a truly innovative product (given the emissions goal), and I'd love to see something like this in the skies. In many ways this almost seems like a fantasy, since I just couldn't picture this plane at a major airport in a decade.
That being said, there's a part of me that wonders if there's actually a need for supersonic travel anymore:
Supersonic travel is only targeted at very high yield travelers, primarily those traveling on business; airlines would need to be able to charge close to full fare business class ticket prices for this to work
A lot has changed since the Concorde — airplanes now have fully flat seats in business class, and Wi-Fi is readily available on flights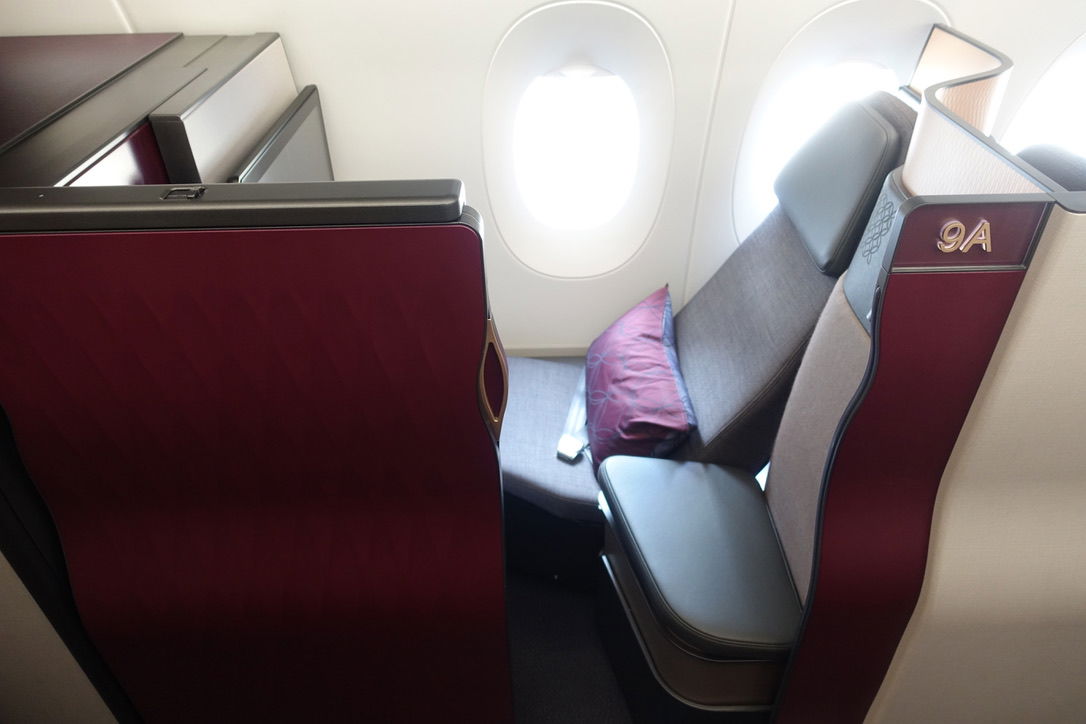 Qatar Airways Qsuites business class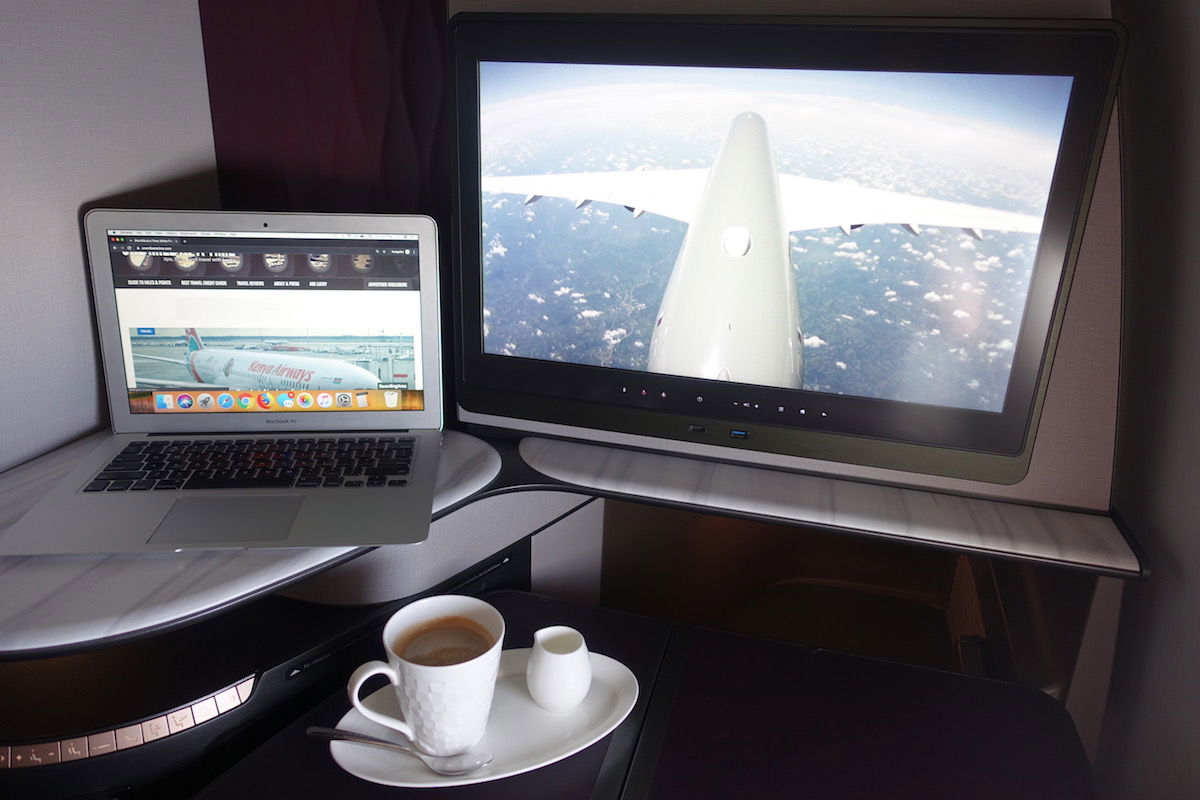 Business class seats have come a long way
For business travelers, flying time isn't "wasted" in the same way that it was decades ago. For a business traveler back in the day, I can totally see how the Concorde made sense — you wouldn't sleep great or be connected to the outside world regardless of whether you flew on a 747 or the Concorde, so you might as well fly as quickly as possible.
Is that still the case, though? Sure, there would be a huge novelty and cool-factor to flying with Boom, but let's look at this practically.
Say you're traveling from New York to London. A Boom flight might take about four hours gate-to-gate, plus the five hour time change, meaning you land in London nine hours after you depart, adjusted for time changes:
Would you want to fly overnight, but not get a flat bed?
Would you want to "waste" an entire day flying eastbound, leaving a 12PM and landing at 9PM, give or take?
Obviously in the other direction this would be great, but for a vast majority of markets I can think of, this simply doesn't seem like the best option in at least one direction. Let's use Tokyo to San Francisco as another example:
That route is currently blocked around nine hours, and a flight that departs at 5PM would land at 9AM the same day
If you cut that flight time by four hours, the flight could departing at 5PM and land at 5AM, or departing at 9PM and land at 9AM
But is that something you really want to do if you don't have a flat bed?
In other words, for many business travelers, being able to get a proper night of sleep on a plane between two offices on opposite sides of the ocean is a feature, even if there were a faster way to fly.
Then there's the issue of how little flexibility these planes will give airlines. While not perfect, if business travel crashes (as we're seeing right now), airlines can fly their 787s purely with cargo, or can fly them to Cancun. A supersonic aircraft doesn't provide that kind of flexibility, between the lack of cargo capacity, as well as the inability to adjust to leisure demand.


Boom Overture aircraft
Bottom line
The Boom Overture is probably the coolest airplane concept currently being developed. Boom is trying to bring back supersonic commercial air travel, which we otherwise haven't seen other major aircraft manufacturers try.
I would love to see this happen, I just question whether a market still exists for a supersonic aircraft. Airlines have improved their business class experience so much that we now have flat beds and high speed Wi-Fi on many planes, meaning business travelers aren't "wasting" time on planes the same way they may have in the past.
Novelty aside, will business travelers be willing to consistently give up significant comfort in order to travel faster?
What do you think — will the Boom Overture become a reality, and do you think there's still a market for supersonic travel, given the economics?