Wait, what?!?
United orders up to 50 Boom Overture supersonic jets
United Airlines has today announced that it will purchase 15 Boom "Overture" supersonic aircraft, with an option for an additional 35 aircraft. These planes will join United's fleet no earlier than 2029.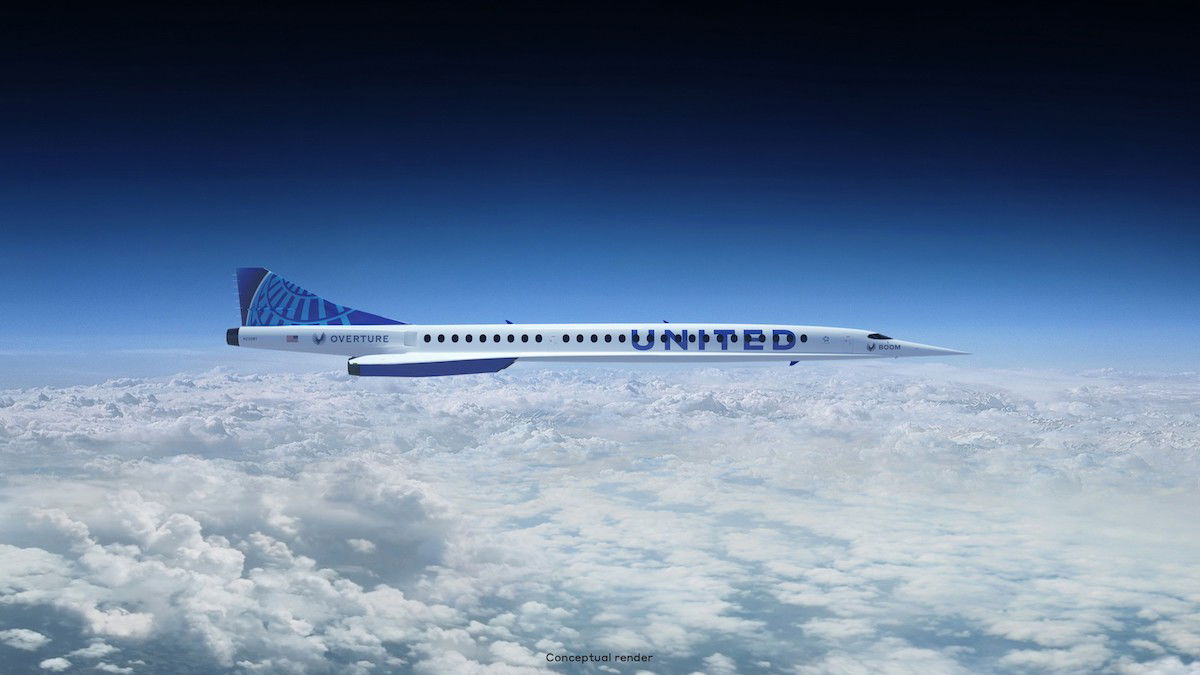 This agreement is contingent upon the Overture plane meeting United's safety, operating, and sustainability requirements. The companies will work together to meet those requirements prior to delivery. Notably the plane is expected to be the first large commercial aircraft to be net-zero carbon from day one, as it will run on 100% sustainable aviation fuel.
This could potentially cut travel time in half. For example, a Newark to London flight could be operated in 3hr30min, while a San Francisco to Tokyo flight could be operated in 6hr.
As United CEO Scott Kirby describes this:
"United continues on its trajectory to build a more innovative, sustainable airline and today's advancements in technology are making it more viable for that to include supersonic planes. Boom's vision for the future of commercial aviation, combined with the industry's most robust route network in the world, will give business and leisure travelers access to a stellar flight experience. Our mission has always been about connecting people and now working with Boom, we'll be able to do that on an even greater scale."
Meanwhile here's how Boom Supersonic founder Blake Scholl describes this:
"The world's first purchase agreement for net-zero carbon supersonic aircraft marks a significant step toward our mission to create a more accessible world. United and Boom share a common purpose—to unite the world safely and sustainably. At speeds twice as fast, United passengers will experience all the advantages of life lived in person, from deeper, more productive business relationships to longer, more relaxing vacations to far-off destinations."
The plane is expected to roll out in 2025, fly in 2026, and enter commercial service in 2029.
What is the Boom Overture?
For some context, Boom Technology is a Colorado-based aeronautics company, best known for the Boom Overture, which is intended to bring back supersonic commercial air travel.
Here are some basic things to be aware of about the Boom Overture concept:
The plane will be 199 feet long (as a point of comparison, a 737-800 is 130 feet and a 777-300 is 242 feet along)
The plane will be able to cruise at an altitude of up to 60,000 feet, at Mach 1.7 (as a point of comparison, a 777 can fly at up to 43,000 feet, and at up to March 0.84)
The plane will have a range of just under 4,900 miles
The plane will be able to seat 65-88 passengers, in an all-business class configuration
The plane will be 100% carbon neutral
The expected price will be $200 million per aircraft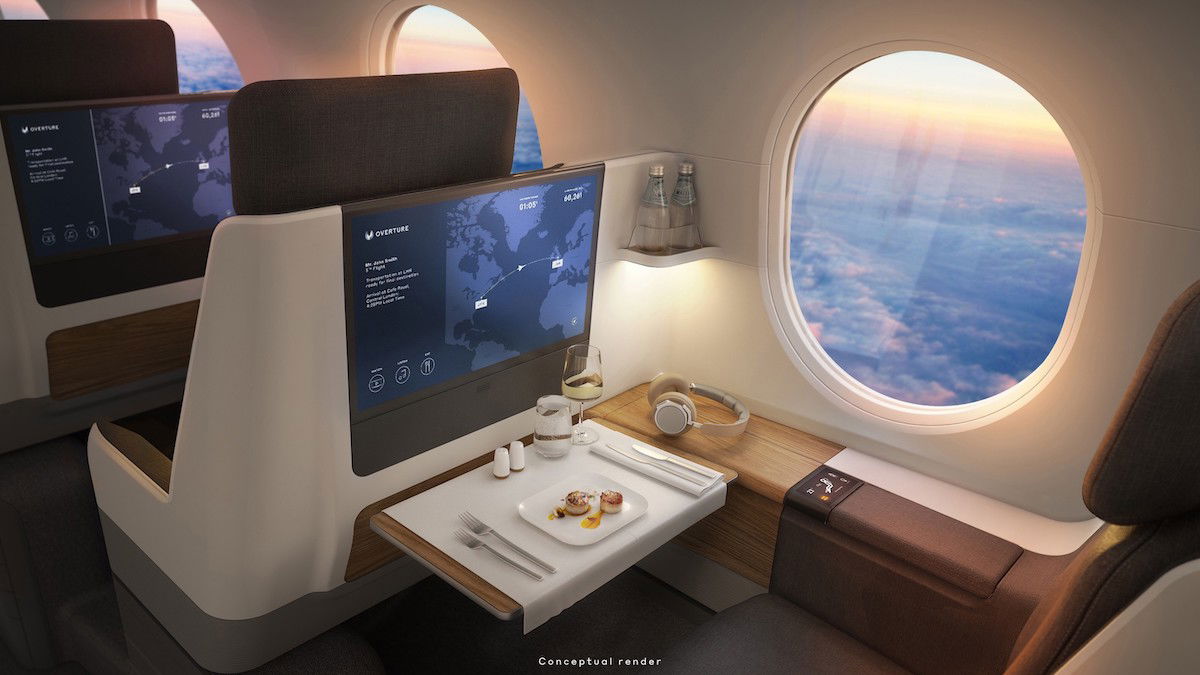 Is this United Airlines plane order serious?
I think I speak on behalf of everyone when I say that seeing an airline — United, no less — order a supersonic jet is absolutely surreal. That being said, personally I'd be surprised if this plane ever flies in United's livery (or perhaps at all):
So yeah, as an avgeek it's awesome to see a rendering of this jet in United's livery, though personally I wouldn't be surprised if this is as far as it goes.
Bottom line
United Airlines has placed an order for 15 Boom Overture supersonic jets, with the option for a further 35 orders. This is no doubt a super cool concept, and it's particularly awesome to see an airline in the United States interested in this plane.
Whether or not this actually becomes a reality is a totally different question, though.
What's your take — what do you think the odds are that the Boom Overture ever flies? And if it does, what are the odds that United actually flies this plane?