Boom Technology is a Colorado-based aeronautics company that has been working on bringing back supersonic passenger air travel. Specifically, the Boom Overture is supposed to become the new Concorde, and both American Airlines and United Airlines have already placed orders for the jet.
Things aren't looking so good at the moment for this to become a reality.
Rolls-Royce ends partnership with Boom
Up until now Boom has been aiming for a final production design of the jet to be rolled out by 2025, and the jet to enter passenger service by 2029. One big question has involved what engines Boom would use for the Overture, since, you know, that's kind of a major detail for any plane, let alone a supersonic plane.
In 2020, Boom and Rolls-Royce launched a partnership, intended to advance the Boom Overture's engine program design, and to "work together to identify a propulsion system that would complement Overture's airframe."
After working together for over two years, Rolls-Royce isn't interested in this concept anymore. As noted by @jonostrower, Rolls-Royce will no longer pursue working on the Boom Overture. Here's what a spokesperson for Rolls-Royce had to say:
"We've completed our contract with Boom and delivered various engineering studies for their Overture supersonic program. After careful consideration, Rolls-Royce has determined that the commercial aviation supersonic market is not currently a priority for us and, therefore, will not pursue further work on the program at this time. It has been a pleasure to work with the Boom team and we wish them every success in the future."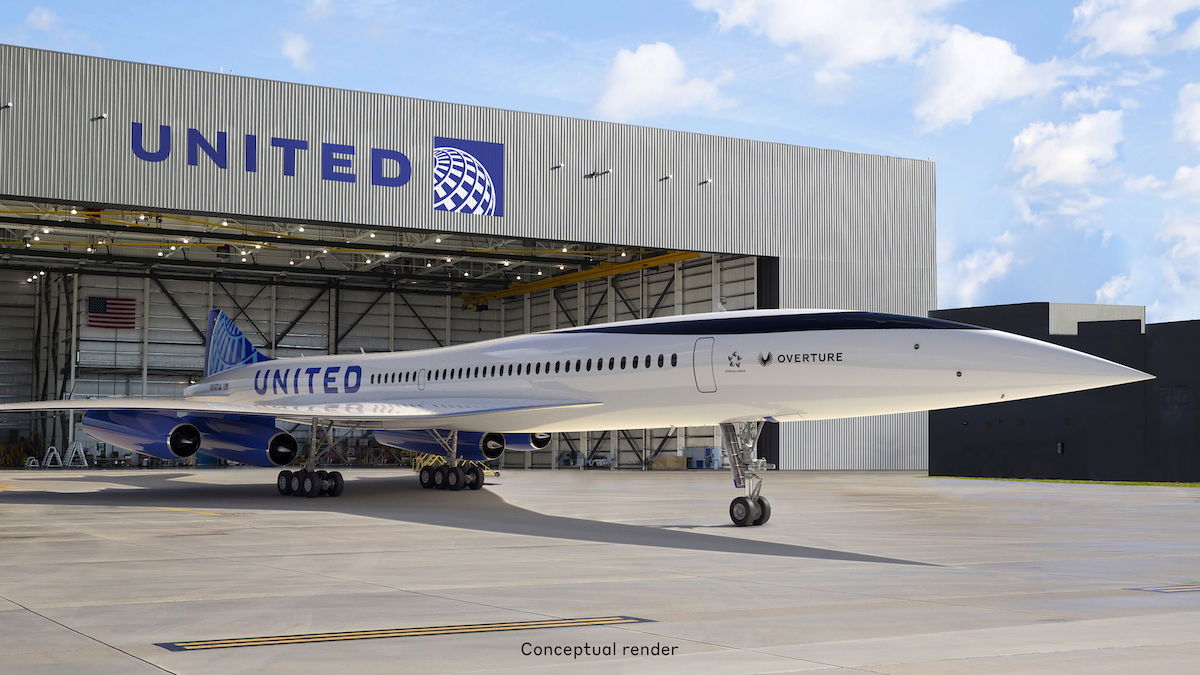 Do I still have to explain my skepticism for Boom Overture?
I've been skeptical about the Boom Overture concept ever since it was announced, and people call me out on that. Fair enough, though let me explain. It's not that I don't want this to become a reality (as an avgeek I love the idea), but rather I just have a hard time taking the concept seriously.
Boom executives have been saying that the plane could be flying passengers by 2029. That's seven years from now. That's despite the fact that the plane's design was completely overhauled just a couple of months ago (in July 2022). We're not just talking minor differences, but the design went from three engines to four engines, and the plane's speed was reduced from Mach 2.1 to Mach 1.7.
On top of that, while Boom was collaborating with Rolls-Royce, there was no indication that the two companies had reached an agreement for an engine, beyond just exploring the concept together.
The timeline has seemed highly, highly unrealistic to me, and that made me question the feasibility of this altogether. I mean, just for context, the new Boeing 777X has experienced a delay of roughly five years, and that's for a plane based on an existing concept.
In seven years we're supposed to go from a cool rendering to a supersonic plane flying passengers? I just don't see that happening.
While this is a tangent, I also just don't see the need for supersonic travel anymore? Let's use New York to London as an example, since this is probably the prime (theoretical) market for a supersonic jet. Back in the day, airlines didn't have Wi-Fi, and didn't have flat beds in business class, so time on planes was largely "wasted."
Nowadays you can book a fully flat business class seat with a door, and stay connected to Wi-Fi the entire flight. Heathrow has a curfew, so how exactly would eastbound Boom Overture flights from New York to London be timed?
If the flight's block time is four hours, the time difference is five hours, and there's a curfew from 11:30PM until 6AM, how would that work? Flights would have to depart by 2PM at the latest for a same day arrival, and I'm not sure how that's better for the average traveler than just booking an overnight flight in a flat bed? You wouldn't ever want to book a redeye on this plane, since it won't feature flat beds.
It just seems like aside from the novelty of flying supersonic, there are very few situations where this is better than existing alternatives.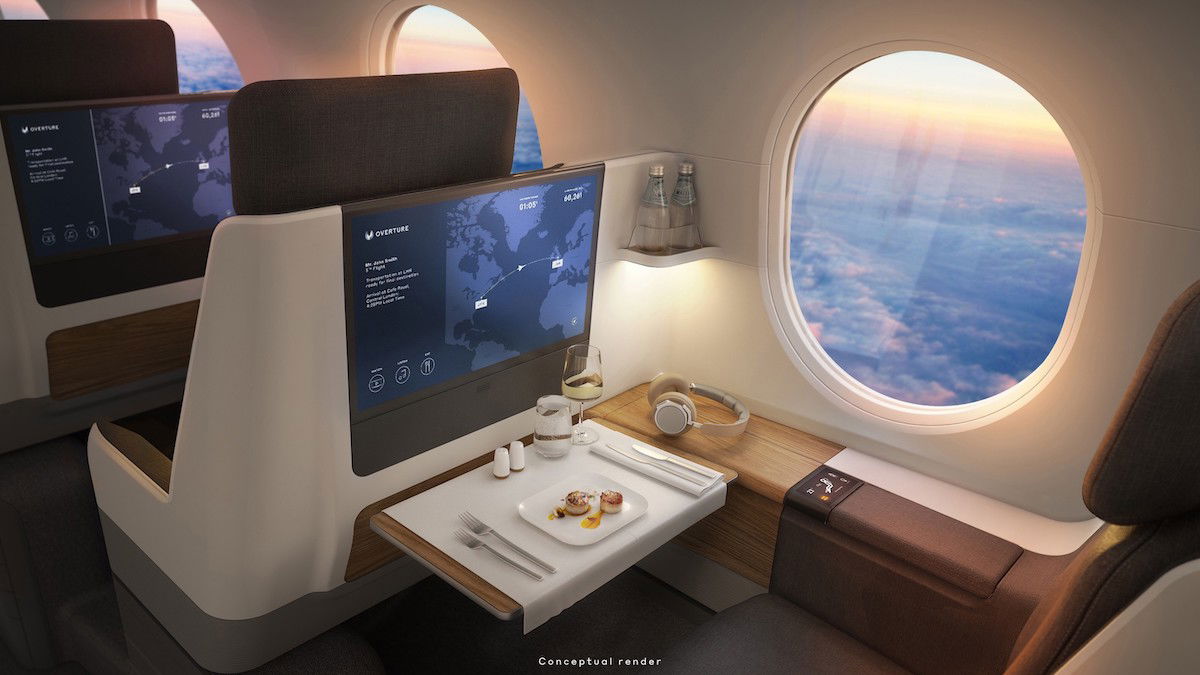 Bottom line
Rolls-Royce is no longer working on an engine for the Boom Overture supersonic jet. That's a major setback for this program, as Boom is stuck trying to find an engine manufacturer that can create something to the required specifications for supersonic travel.
I think it's pretty safe to say this plane won't be carrying any passengers by 2029…
What do you make of Boom and Rolls-Royce cutting ties? Do any OMAAT readers still think this plane will be flying passengers anywhere around 2029?