American Airlines has just announced an "order" for up to 60 supersonic jets. Whether or not this ever becomes a reality remains to be seen.
American orders up to 60 Boom Overture planes
American Airlines and Boom Supersonic have announced an agreement for the purchase of 20 Overture aircraft, with the option for an additional 40. It's stated that American Airlines has put down a deposit for this order.
For those not familiar, Colorado-based Boom Technology is an aeronautics company that has been working on bringing back supersonic passenger air travel. Specifically, the Boom Overture is supposed to become the new Concorde, cutting travel time in some long haul markets (like London to New York) by roughly half. Here are some of the basic specs:
The Overture would fly at Mach 1.7
The Overture would have a range of 4,250 nautical miles
The Overture would feature four engines
The Overture would carry 65-80 passengers in an all-business class configuration
The final production design of the jet could roll out in 2025, and the plane could enter passenger service in 2029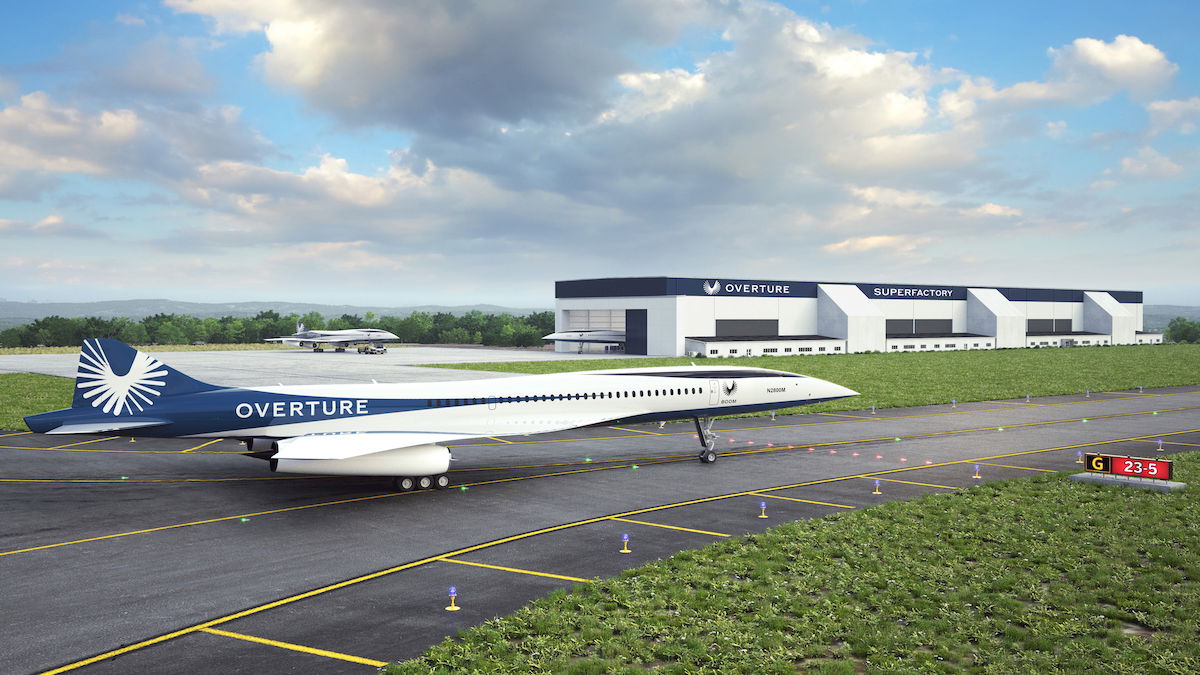 Here's what Derek Kerr, American's Chief Financial Officer, had to say about this agreement:
"Looking to the future, supersonic travel will be an important part of our ability to deliver for our customers. We are excited about how Boom will shape the future of travel both for our company and our customers."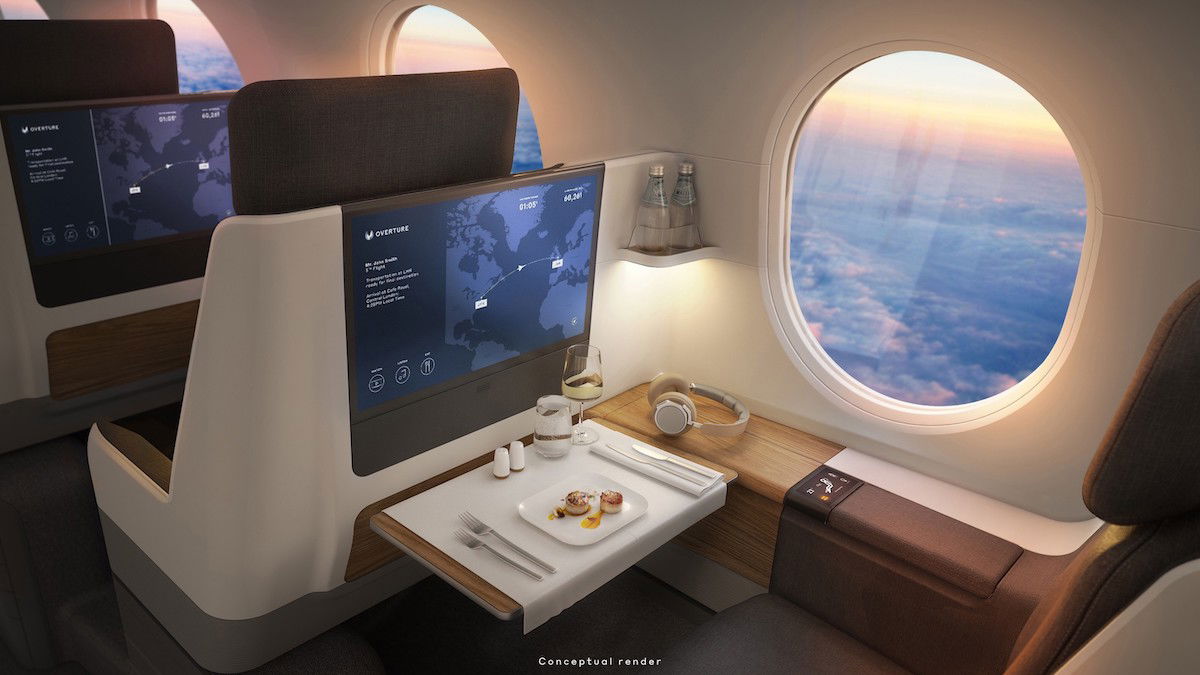 My take on American's supersonic jet order
For context, American is the second major US airline to place an "order" for this jet, as United Airlines did the same in mid-2021. I keep putting "order" in quotes because this jet is far from becoming a reality, so for the time being I largely view this as mutually beneficial PR:
Boom Technology gets the support of the world's biggest airline, which adds credibility to what the company is working on
American Airlines looks like a cutting edge company that's investing in the future of air travel, as it sounds spiffy to have supersonic jets on order (though am I the only one surprised by how little publicity there is around this — there's not even a Boom Overture jet in American Airlines' livery?!)
While it's stated that American has made a deposit on these planes, my guess is that the airline could easily back out of this order, since presumably this is conditional upon certain performance specs that are far from a sure thing at this point.
Boom has raised a lot of money from investors, so a lot of people have faith in the concept. I don't want to be a wet blanket, because admittedly over time we see huge advancements in technology, and it's always easy to be skeptical.
At the same time, I just have a hard time seeing this become a reality. I just don't think this reflects the direction the industry is headed, and it seems like there are lots of hurdles to overcome. For that matter, Boom still hasn't announced plans for engines that would be capable of powering this plane. I'd love to see the Boom Overture fly one day, so I hope to be proven wrong.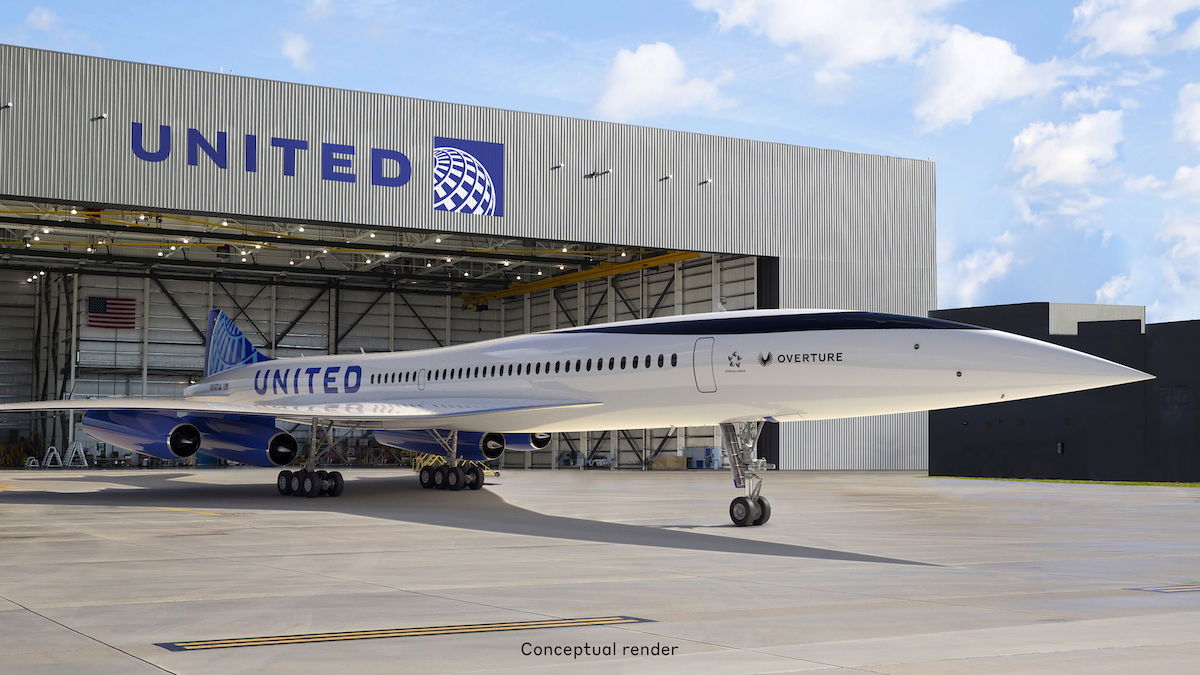 Bottom line
American Airlines has placed an "order" for up to 60 supersonic jets. The Boom Overture is expected to enter service in 2029 at the very earliest, and that's if it even becomes a reality (which is a big "if"). As cool as this concept is, and as much as I hope it happens, I think odds are stacked against this plane. I'd be very surprised if we ever see this new version of the Concorde flying.
What do you make of American Airlines' supersonic jet order?