Yesterday we saw the government of Belarus essentially hijack a Ryanair flight to Lithuania by faking a bomb threat and then deploying a fighter jet to force the plane to divert to Belarus, all to arrest someone opposed to the country's dictator.
I've been wondering whether we'd see governments and airlines take action against Belarus, or if this would just be swept under the rug and allowed to happen. Well, UK Secretary of State for Transport, Grant Shapps, has become one of the first government officials to take decisive action against Belarus. He has instructed the UK Civil Aviation Authority to:
Suspend all foreign carrier permits held by Belarusian air carriers until further notice, including for both scheduled and charter flights (this primarily impacts Belavia, the government owned airline)
Request that all UK registered airliners avoid overflight of Belarus
Kudos to Shapps, this is a fantastic start. Government owned Belavia operates a single route to the UK, from Minsk to London Gatwick. The airline will no longer be allowed to operate the route, at least until its operating permit is restored.
No other airlines fly between the UK and Belarus, though some airlines based in the UK do use Belarusian airspace. For example, British Airways' flight between London and Moscow typically flies over Belarus, so that will have to be rerouted.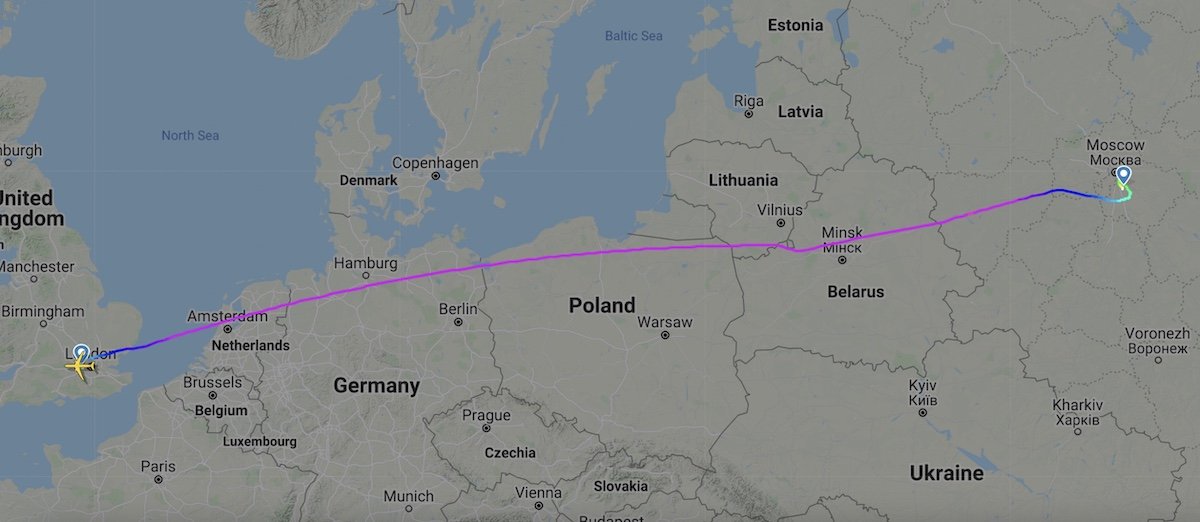 US Transportation Secretary Pete Buttigieg has said that he's "extremely concerned" about what happened on this Ryanair flight, and is currently investigating whether it's safe for airlines registered in the US to fly over Belarus.
Of course the implications here are ultimately more limited — Belavia doesn't fly to the US, and there aren't many US-registered flights that operate in Belarusian airspace. Still, on principle it seems like a message should be sent here, along the lines of what Shapps did.
Bottom line
UK Transport Secretary Grant Shapps has become among the first to take action against Belarus. He has banned Belavia from operating to the UK, and has also banned airlines from the UK from using Belarusian airspace. It's time for others to follow.
What do you make of this response to Belarus' airplane hijacking, and do you think other countries will follow?