While details are still emerging, on the surface this seems highly problematic…
Ryanair flight diverts to Minsk, Belarus
Ryanair flight FR4978 was scheduled to operate today from Athens, Greece, to Vilnius, Lithuania. However, the flight didn't quite go as planned.
As the Boeing 737-800 was over Belarusian airspace, and as it was about to enter Lithuanian airspace, it made a sharp turn, and diverted to Minsk, the capital of Belarus.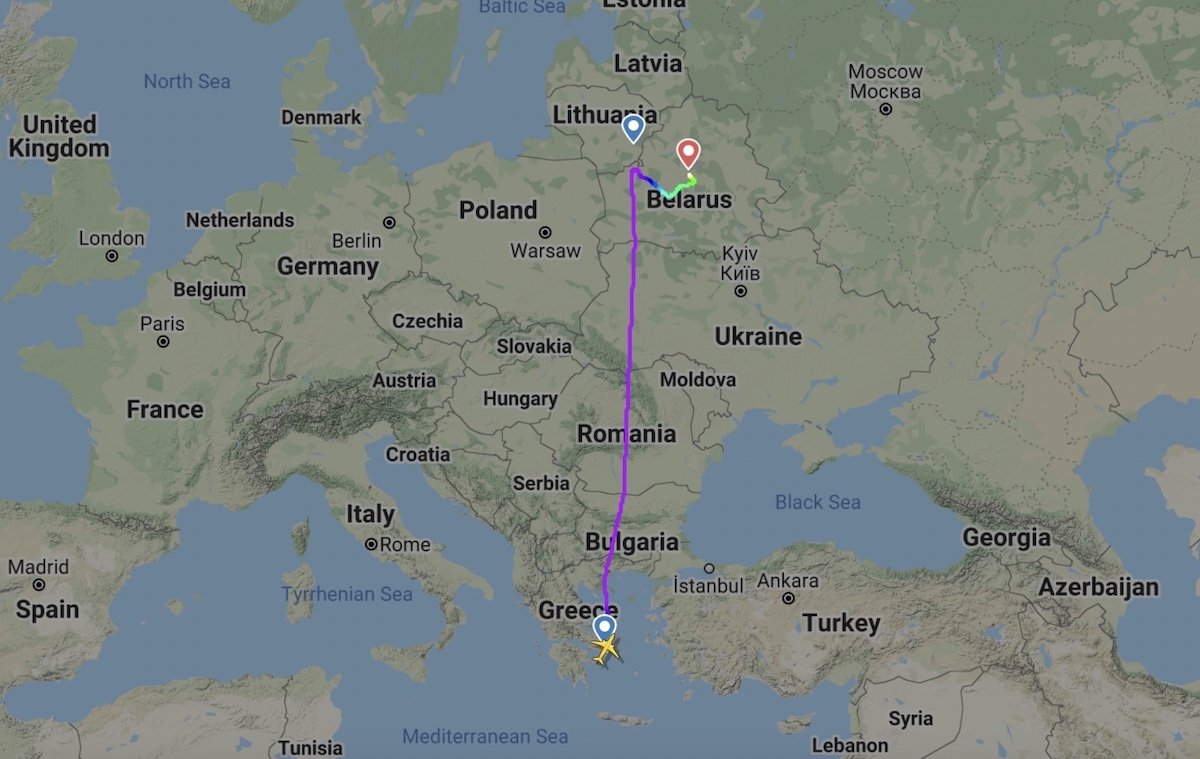 There are a variety of reasons that diversions can happen, ranging from medical emergencies to mechanical failures. However, as you'll notice when looking at the flight path, at the point of diversion the plane was roughly the same distance from Vilnius and Minsk.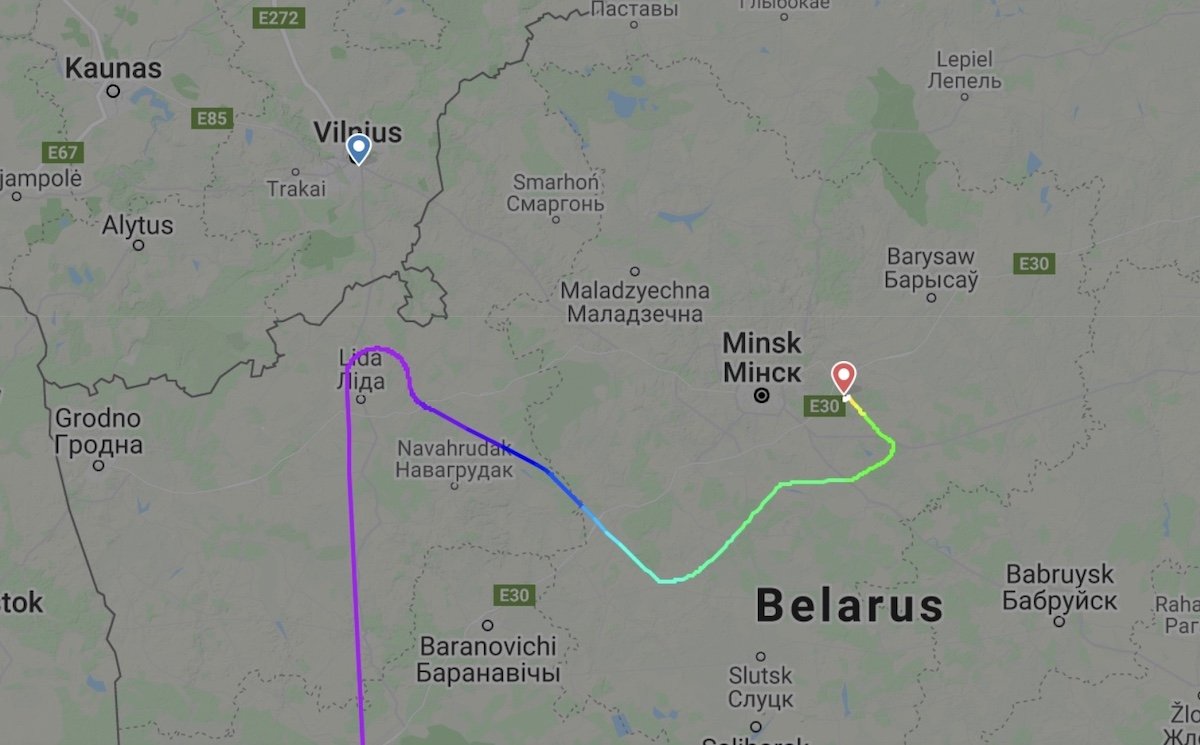 So, why would the flight divert? Well, reports suggest that this diversion was due to a "bomb threat." Could the Belarusian government be behind that, though?
Wanted Belarusian journalist was on flight
Roman Protasevich is a well known Belarusian journalist who nowadays lives in Lithuania, and he happened to be on this flight.
Belarus had a presidential election in August 2020, with the incumbent candidate (who has been in office since 1994) winning once again. With the exception of the first election, all have been viewed almost universally (outside of Belarus) as having been neither free nor fair.
Protasevich is a journalist who has been in opposition to president Lukashenko, and who has exposed police brutality in the country. In late 2020 there was an attempt by the government to label Protasevich as a terrorist for his "extremist" views, which is punishable in the country by life imprisonment or death.
Now, it's one thing if Protasevich were flying to Belarus, but that wasn't the case here. He was flying between two other countries, and the flight happened to use Belarusian airspace. The alleged reason for the diversion was a bomb threat, but obviously that's a very suspicious explanation. Since the plane was roughly the same distance from the two airports, why would this cause the plane to divert to Minsk?
If this situation is indeed as it appears to be, I hope other countries take action against Belarus, as this would be such an incredible violation of how international aviation is supposed to work. Belavia is the airline owned by the government of Belarus, so it seems appropriate that restrictions should be placed on what airspace the airline can use.
I also wonder how exactly the logistics of this worked — who received the bomb threat, and did Belarusian air traffic control pressure the Ryanair pilots into diverting to Minsk, or how exactly did this all go down?
There are a lot of unknowns as of now, but this is very alarming.
Update: It's now being reported that the Ryanair crew didn't buy the story about the bomb threat, and was intercepted and forced down by a Belarusian fighter jet.
Bottom line
A Ryanair flight from Athens to Vilnius diverted to Minsk today. A journalist who opposes the country's undemocratically elected president happened to be on the flight, and was allegedly detained when the flight diverted. He has been labeled by the country as a terrorist, and that's punishable by a lifetime jail sentence or even death.
It's bad enough to go such great lengths to not allow free speech in your own country, but to divert a flight to another country with a fake "bomb threat" to potentially arrest a journalist is beyond troubling.