I feel bad for the passengers and crew, but otherwise this seems well deserved?
Belavia's flight to Barcelona didn't go as planned
Belavia is the government owned airline of Belarus. Yesterday (May 26, 2021), Belavia flight B2869 was supposed to operate from Minsk (MSQ) to Barcelona (BCN) with 54 people onboard. The scheduled ~1,480 mile flight was operated by an Embraer E195LR, though it didn't operate as intended.
As you can see on Flightradar24, instead of flying to Barcelona, the plane landed back where it started. Over the course of the 2hr28min flight, the plane initially departed with the path you'd expect, but then as the flight approached the border of Poland, it entered a holding pattern. Best I can tell, the plane circled at least nine times, before eventually making a straight approach back to Minsk.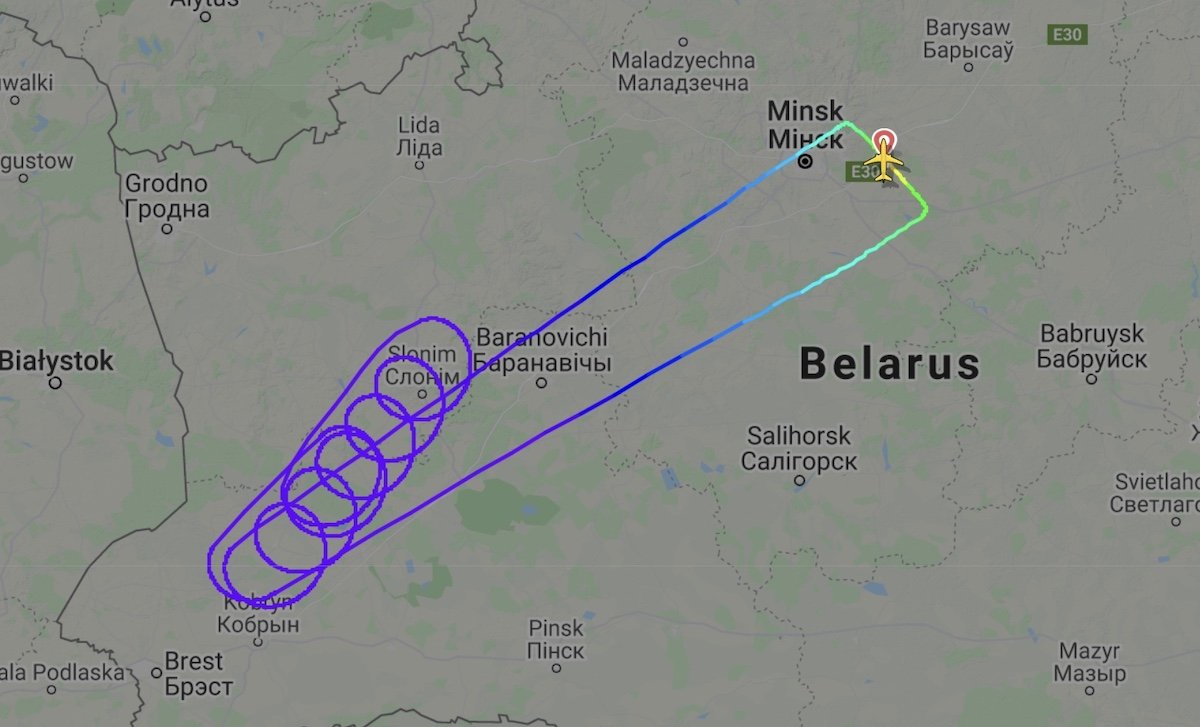 The flight path for a Belavia's flight to nowhere
So, what happened?
We've seen European countries start to restrict their airspace to Belavia, given that it's owned by the government that essentially hijacked a commercial airliner flying between two other countries.
If these restrictions are put in place you'd think a plane just wouldn't take off, so what went wrong here? According to reports:
French aviation authorities revoked Belavia's permit just minutes before the flight took off
However, the pilots weren't made aware of this revoked authority until after takeoff, as they were informed of this by Polish air traffic controllers
At that point the plane held to determine its next steps; I'm surprised the plane spent so much time circling, since you'd assume that the decision would be made pretty quickly to turn around
What's bizarre to me about this is that two days ago the European Union agreed to ban Belarusian airlines, including preventing them from landing in the European Union, and also preventing them from using the airspace.
While that new policy wasn't instituted immediately by all countries, it's still surprising to me that Belavia would take the risk, given that the plane could potentially be stuck in another country. Did Belavia not take the European Union seriously, or…?
Belavia has now canceled flights to the European Union all the way through the end of October, so clearly it's expected that this won't be resolved anytime soon.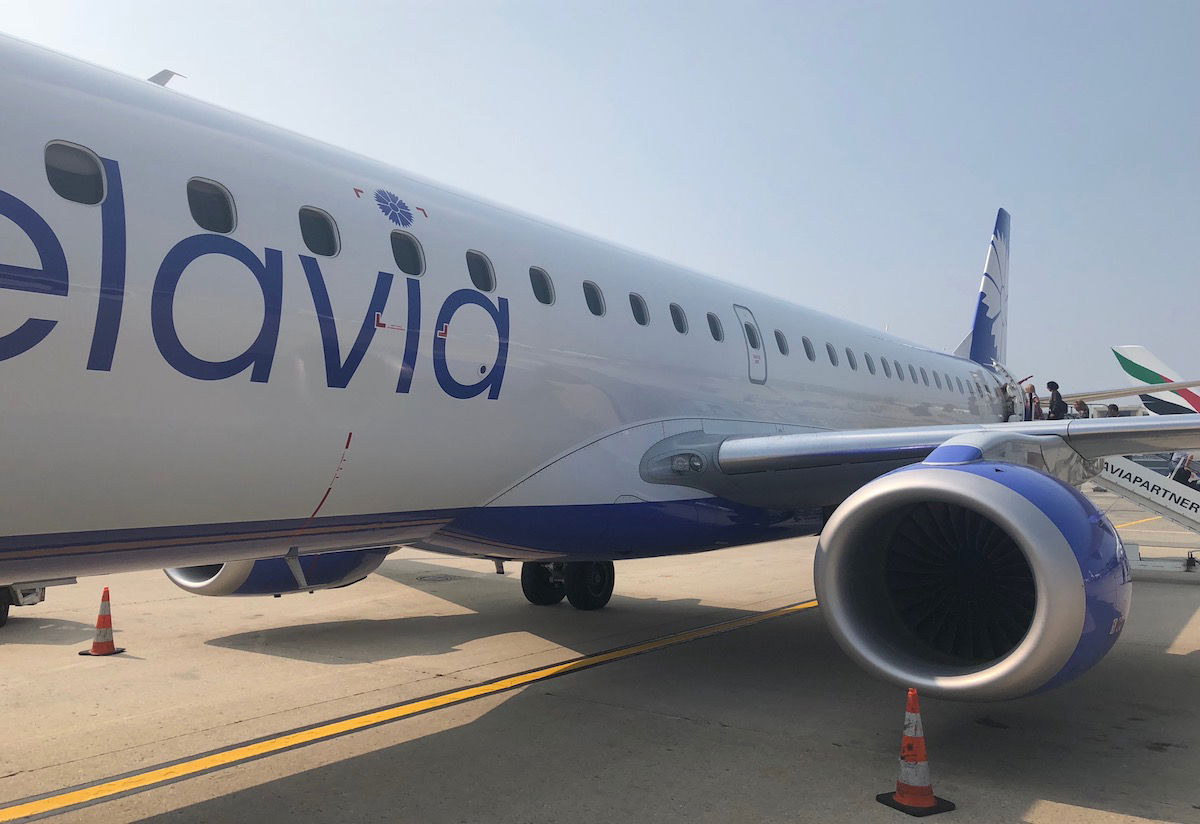 Belavia has canceled all European Union flights in the coming months
Bottom line
Yesterday Belavia, the national airline of Belarus, operated a roughly 2.5 hour flight to nowhere. The flight was supposed to operate to Spain, but France closed its airspace to Belavia just minutes before the plane took off. Apparently the pilots weren't made aware of this until they were about to enter Polish airspace, at which point they entered a holding pattern.
If only Belarusian air traffic control were as diligent about warning of closed airspace as it is about passing on imaginary bomb threats (in fairness, I recognize this these decisions were made at higher levels)…
(Tip of the hat to Josh)