Well that escalated quickly…
The EU's sanctions on Belavia Belarusian Airlines
The European Union has imposed sanctions against any airline from Belarus. That primarily impacts Belavia Belarusian Airlines, which is the government owned airline of Belarus.
With these sanctions, Belavia won't be able to operate to European Union airports, and also won't be able to operate in European Union airspace. We're progressively seeing these sanctions implemented by individual countries.
For example, yesterday a Belavia aircraft ended up operating a 2.5 hour flight to nowhere. The plane was supposed to fly from Minsk to Barcelona, but after takeoff the pilots learned that they wouldn't be allowed to use French airspace.
All of this is in response to the government of Belarus essentially hijacking a flight between Greece and Lithuania in order to arrest an enemy of the corrupt government.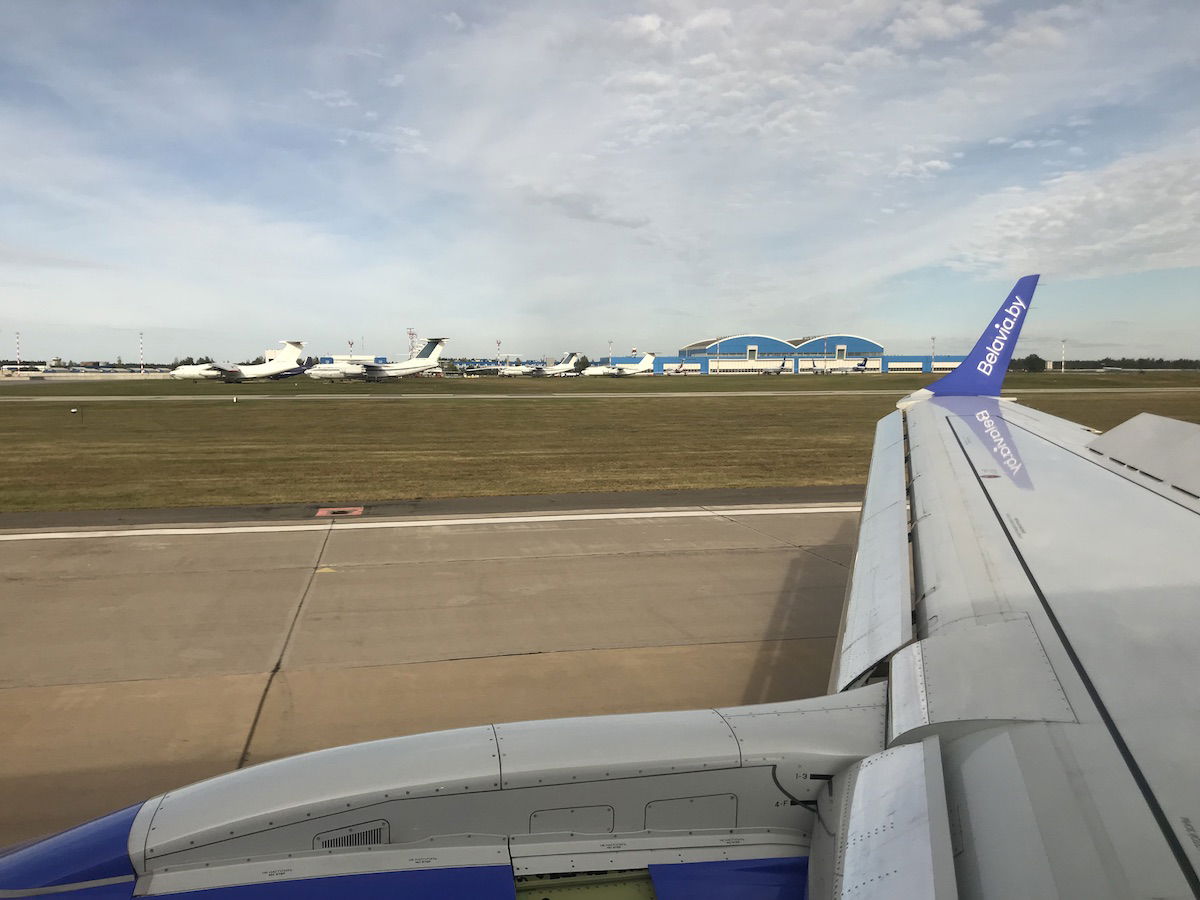 The EU has introduced sanctions against Belavia
Belavia cancels routes through October 30
Belavia has today announced that due to flight bans, the national airline will be canceling a dozen routes between May 27 and October 30, 2021. These include flights between Minsk and the following destinations:
Amsterdam (AMS)
Barcelona (BCN)
Berlin (BER)
Brussels (BRU)
Frankfurt (FRA)
Hannover (HAJ)
Kaliningrad (KGD)
Milan (MXP)
Munich (MUC)
Rome (FCO)
Vienna (VIE)
Warsaw (WAW)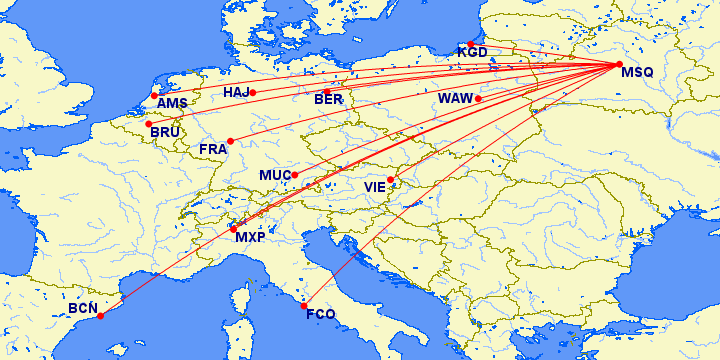 Belavia's canceled European routes
That covers the carrier's entire network to the European Union. While Kaliningrad is in Russia, the reason for that cancelation is that the airport can't practically be reached without using European Union airspace.
If you look at the schedule, you'll see that Belavia has indeed zeroed out availability for most of these markets through the end of the summer schedule (which runs through late October).
What's surprising about Belavia's flight cancelations
It's no surprise that Belavia is canceling flights to the European Union right now, given the sanctions in place. However, I'm kind of surprised that the airline is canceling a dozen routes for over five months, as that's drastic.
Clearly the airline and government see no chance of there being a resolution here anytime soon, or else I can't imagine the schedule would be canceled this far out. That suggests that this could get very ugly…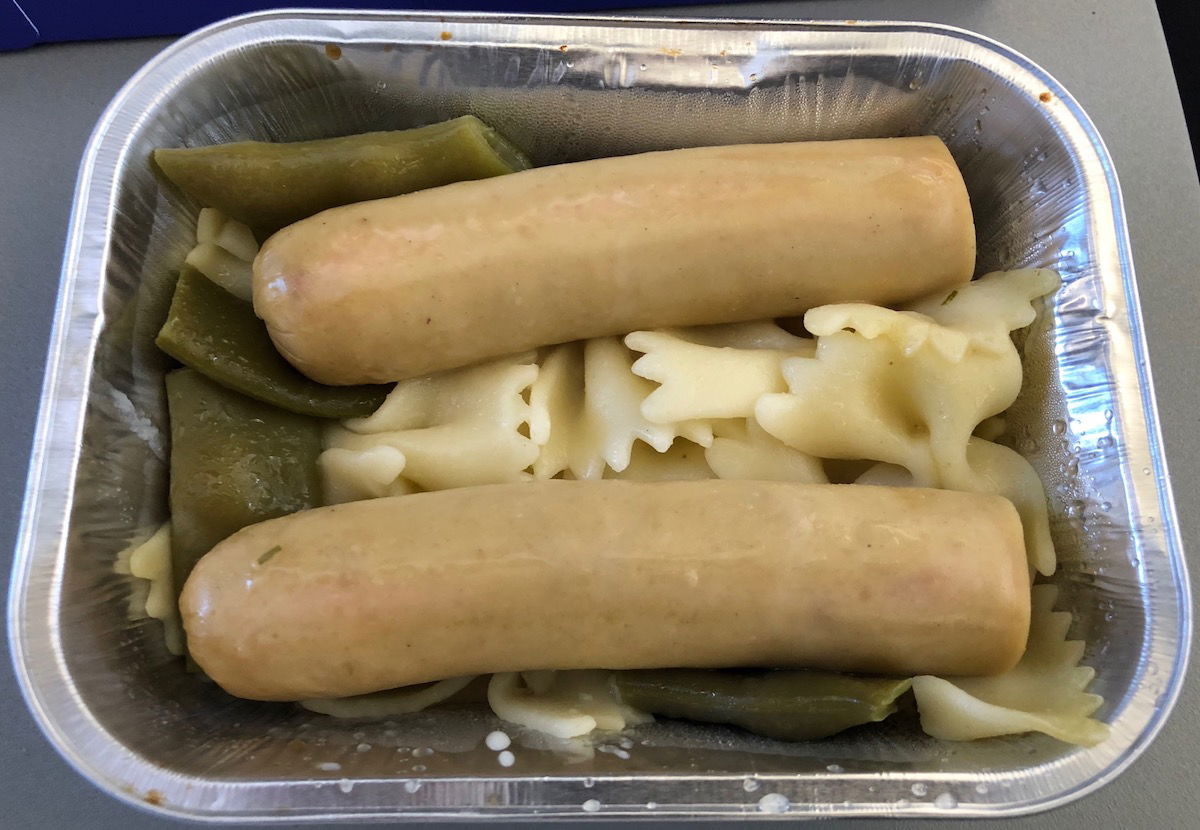 So many people won't be able to enjoy Belavia's inflight catering!
Bottom line
Belavia Belarusian Airlines has canceled a dozen routes (primarily to the European Union) all the way through October 30, 2021. That sure points to the Belarusian government expecting an extended battle here, which doesn't come as much of a surprise when you look at the circumstances.
Are you surprised to see Belavia cancel flights all the way through October 30?