I'll be the first to say that Uber's growth techniques have at times been questionable at best, though they deserve credit for tapping into what must otherwise be one of the least competitive and least-customer focused markets.
In the past years, just about every time I take a taxi I seem to have a bad experience:
Regardless of how Uber has grown, the result is crystal clear. You get a car within minutes where you're treated like a valuable customer, and that's largely thanks to the instant feedback loop — you rate the driver, and the driver rates you.
I'll do almost anything to avoid a taxi, and only take one in cities where Uber isn't really available and public transportation isn't great.
So this morning my mom and I took a taxi from Offenbach (near Frankfurt) to Frankfurt Airport. While Uber is in Frankfurt, there are very few cars, so the closest one was over 20 minutes away.
We're flying home a bit earlier than originally expected since I want to see a doctor in the US ASAP. We wanted to go to the First Class Terminal, which he acknowledged when we got in his car.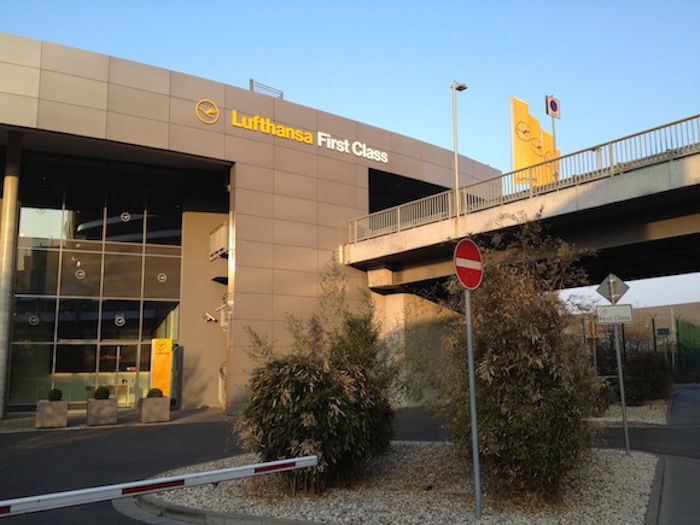 I'm talking to my mom during the drive, and when we talk we switch between German and English.
About two minutes into the ride the driver chimes in and reprimands me for speaking any English, saying I should always speak my "mother tongue." I found it a bit odd he jumped in, even if he meant well.
Then he proceeded to spend the next 20 minutes to the airport ranting about America, and telling me how if I travel anywhere in Asia or Africa I should say I'm German and not say I'm American (he was from Afghanistan). Now, I can appreciate that historically Americans aren't the most well regarded around the world, necessarily, but to suggest that you shouldn't admit to being American anywhere in Asia is preposterous.
But he assured me it was true — "I've been to Asia before," he said. I obviously didn't argue with him, but rather just let him talk. Which he did… for the next 20 minutes… without stopping.
Then we get near the airport, and I had to interrupt his tirade to say "just to clarify, we'd like to be dropped off at the Lufthansa First Class Terminal please."
"Ja, ja."
What do we do? We drive immediately past the First Class Terminal.
"Excuse me, I think we missed the First Class Terminal. It was just on the right."
"No, that's not for first class. The first class check-in is here."
"Right, but we want to go to the separate First Class Terminal, which we definitely just passed."
"No, that's for business class passengers."
"Okay, then can you take us to the Business Class Terminal please?"
"But first class is here."
"Please."
We loop around the airport again, except he makes a wrong turn, so we have to loop again. At this point he stops the meter and says "you can just pay me what's on the meter, I'll give you the rest of the ride for free. But I'll start it again when we get to the terminal and you realize you're in the wrong place." Gee, thanks!
We do eventually get to the First Class Terminal, though he won't let us out. "Wait, I'll ask for you first so you can see that this isn't where you need to be." He didn't unlock our doors, but got out of the car. A minute later he returned and said "yes, we're right."
Admittedly this is a very minor gripe, but… wtf?