I've written about Bamboo Airways, which is the fairly new and extremely ambitious Vietnamese airline that I simply can't make sense of.
Basics of Bamboo Airways
Bamboo Airways was founded in 2017, and already has 50 Airbus A321neos and 30 Boeing 787-9s on order. The Vietnamese airline is privately owned and took delivery of their first Boeing 787-9 in late 2019. Bamboo Airways will launch their first long haul route between Hanoi and Prague as of March 2020.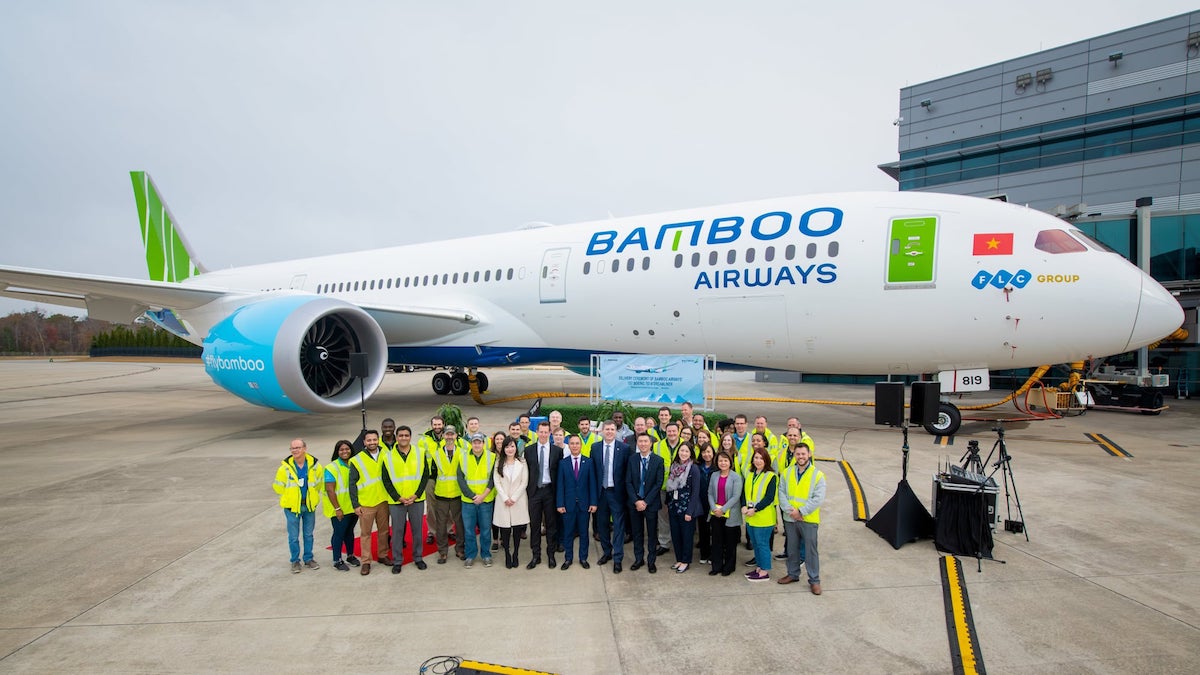 Bamboo Airways 787-9
You'd think having 30 Boeing 787-9s on order would already be sufficiently ambitious, though the airline now plans to take this growth to the next level.
Bamboo Airways to order Boeing 777X?
Bloomberg is reporting that Bamboo Airways is expected to buy 12 Boeing 777X planes in the second quarter of 2020, in what would be a $5 billion order based on published prices (though airlines almost always get significant discounts).
The Boeing 777X is Boeing's new version of the 777, with a capacity to seat more than 400 people, and with an even longer range than previous versions of the 777. This would be a big win for Boeing, since the 777X hasn't received many new orders lately, after experiencing significant delays.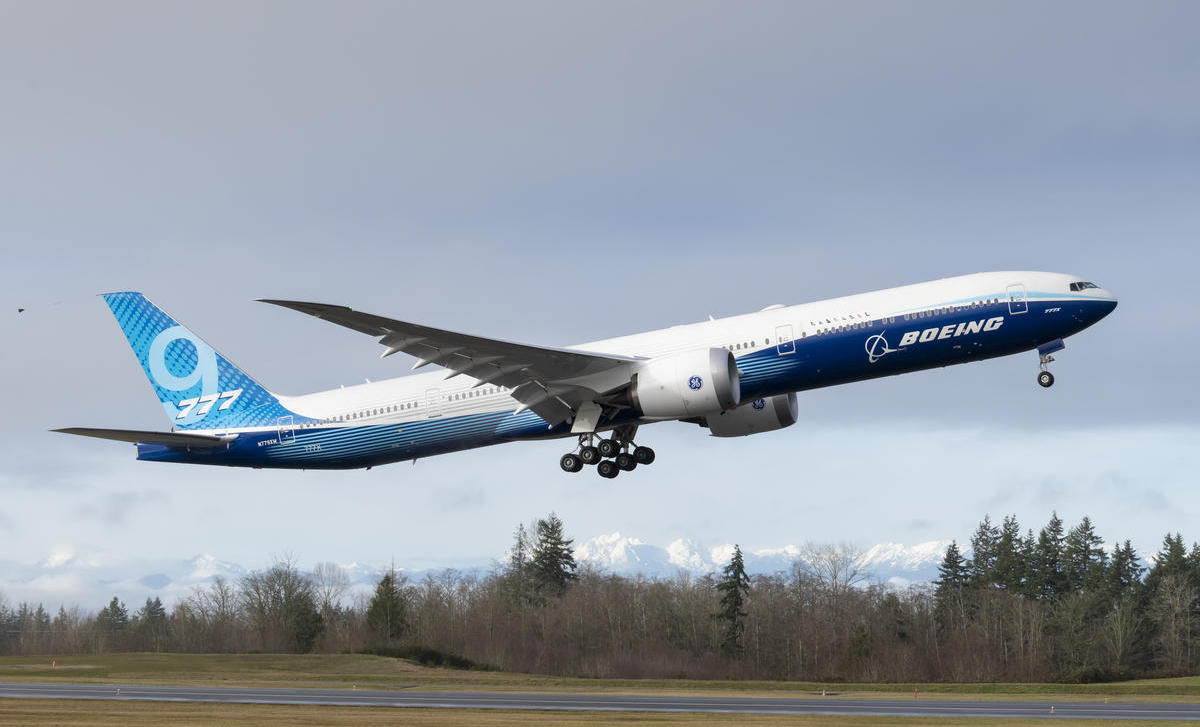 The Boeing 777X recently completed its first flight
This is kind of nuts…
On the one hand, I don't want to play armchair CEO. On the other hand, Bamboo Airways is the same airline that was considering leasing A380s so they could fly nonstop between Vietnam and the US as of this year. That's a market that's questionable with the 787, let alone with the A380.
Obviously there's demand for travel between Vietnam and the US — no one denies that — though the issue is that it's low yield traffic. In order to make ultra long haul flying work (especially with a three cabin configuration, as Bamboo Airways has), you need a good amount of paid premium traffic.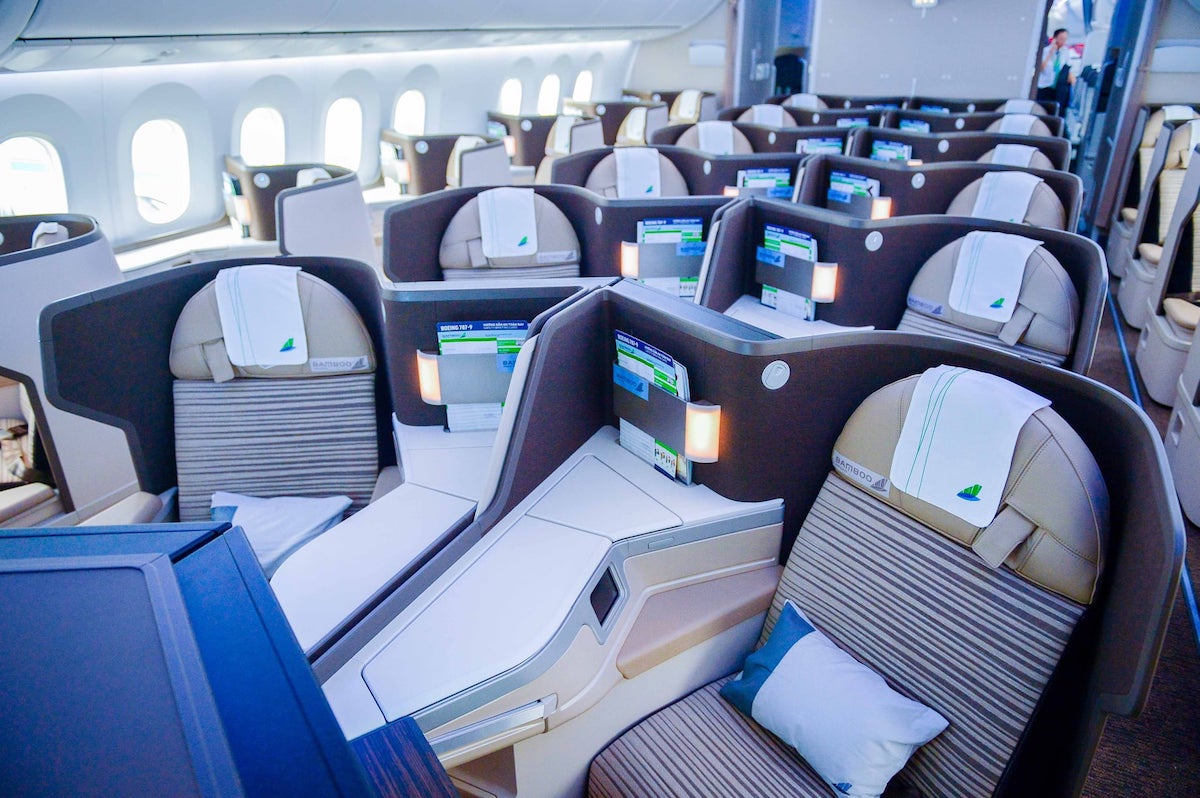 Bamboo Airways' 787 business class
With Chinese airlines basically capacity dumping in the US (though coronavirus has caused many of these flights to be temporarily suspended), passengers would have to be willing to pay a huge premium for this to work.
Vietnam Airlines has long been considering flying to the US, and they've said that if they did so they'd almost certainly lose money. As Vietnam Airlines' CEO explained:
"Like most of the airlines, like Philippines and Thai, we don't have enough business travelers. We are just dependent on visiting friends and relatives. That is no way to make money."
Yet Bamboo Airways thinks they can make it work.
It's one thing to fly to the US with a 787-9, but to get an even bigger plane for a US route is puzzling.
Bottom line
There are all kinds of airline startups, from imaginary ones struggling to hire high altitude flight attendants, to real ones backed by experienced aviation executives with realistic goals.
And then you have Bamboo Airways. This is a privately owned and extremely well funded airline, though I can't really make sense of them. Clearly they're "legitimate," in the sense that this isn't a scam, or anything.
However, this airline doesn't seem to understand the concept of crawling before you walk. The airline has announced a single 2x weekly long haul route, and now they want to expand their long haul fleet beyond the 30 787s they already have on order?
Can anyone make sense of Bamboo Airways?