Bamboo Airways is one of Vietnam's ambitious airlines, and they just took delivery of their first Boeing 787-9, featuring a rather surprising configuration.
Details Of Bamboo Airways' Boeing 787-9
Bamboo Airways has some huge growth aspirations. The airline currently has fewer than 20 planes in their fleet, but they plan on expanding massively, as they take delivery of 30 Boeing 787-9s and 50 Airbus A321neos.
Just this week the airline took delivery of their very first 787-9, which they picked up from the Boeing South Carolina Delivery Center in Charleston. This is a big milestone for the airline, as it's their first wide body.
Bamboo Airways' 787-9s feature a total of 302 seats, including four first class seats, 24 business class seats, and 274 economy seats.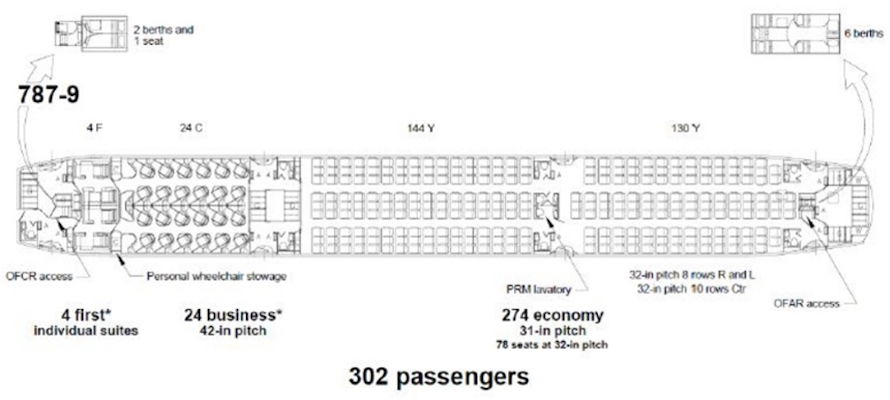 I wasn't expecting Bamboo Airways to introduce an international first class product!
While I haven't seen any pictures of Bamboo Airways' new 787 first class, in business class they'll be using reverse herringbone seats, which are great.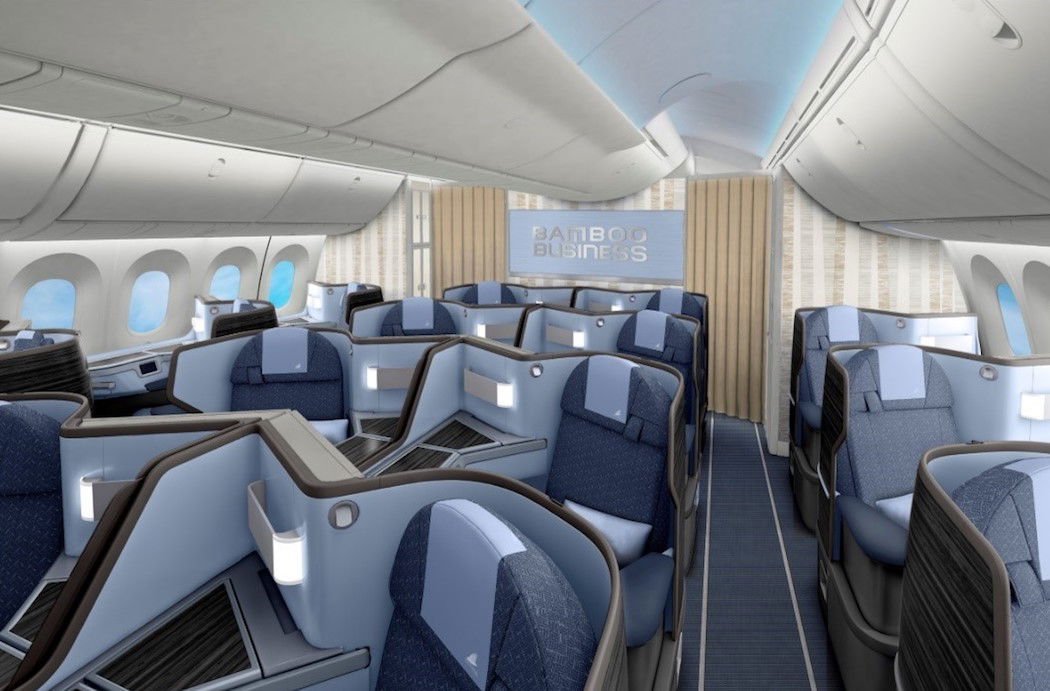 I also can't help but notice how… bright the livery is. In a way I like it, but the lime-colored door does seem a bit much.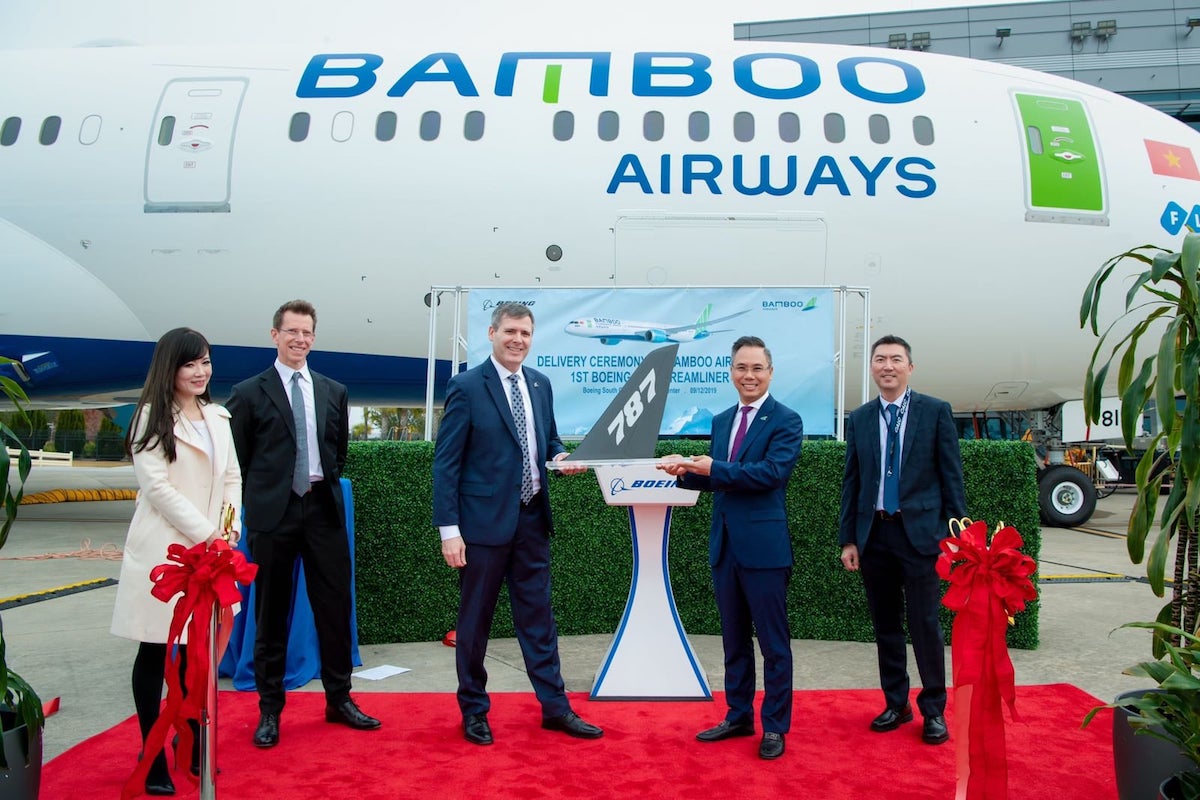 Bamboo Airways' 787 Routes
The airline has indicated that they will initially operate the 787 on domestic flights, including between Hanoi and Ho Chi Minh City, as well as between Ho Chi Minh City and Da Nang.
The airline eventually plans to deploy the 787 on medium and long haul routes to Asia, Europe, and America, with a specific focus on connecting Vietnam to countries like Australia, Czech Republic, Japan, South Korea, and the USA.
As of now the airline hasn't scheduled the 787 for any international routes.
Bottom Line
Congrats to Bamboo Airways on this very impressive-looking 787. I wasn't expecting them to offer first class, let along reverse herringbone seats in business class. They've now gone towards the top of my list of airlines to review, at least once they start long haul routes.
With 30 787s on the way for the airline, it will be very interesting to see what their route network looks like. Both Bamboo Airways and Vietnam Airlines are hoping to launch flights to the US soon, and Bamboo Airways executives have even said that they hope to be flying to the US by 2020.
I'll be curious to see if that actually happens.
What do you make of Bamboo Airways' new 787-9?