You can file this one under… "what on earth?"
Bamboo Airways: Vietnam's newest airline
Bamboo Airways is a new Vietnamese airline that commenced operations at the beginning of 2019. The airline currently has a fleet of about 10 Airbus A320 family aircraft, and has a further 76 planes on order, including 46 A321neos and 30 787-9s.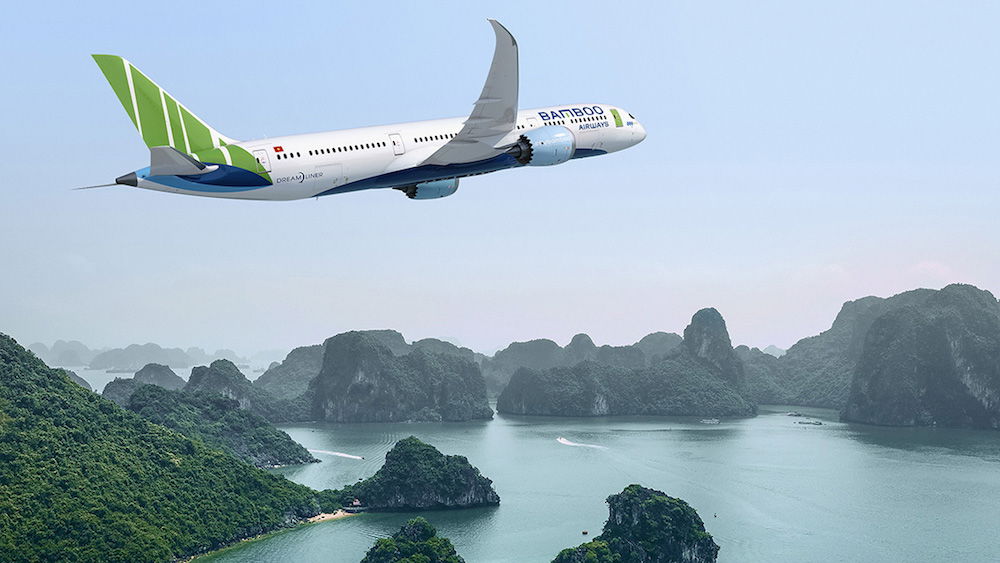 The airline has indicated in the past that they hope to use their 787s to operate long haul flights, including to Asia, Europe, and North America. However, the airline is still a few years off from getting 787s.
In the meantime, the airline has some downright incomprehensible plans.
Bamboo Airways wants to fly to the US
As I wrote about earlier in the year, Vietnam recently received a Category 1 rating with the US Federal Aviation Administration, meaning that airlines can start flying nonstop between the US and Vietnam.
Vietnam Airlines has expressed interest in flying to the US, though nothing has been finalized yet.
Well, it looks like Vietnam Airlines might not be the first Vietnamese airline to fly to the US.
Bamboo Airways has stated that they plan to launch flights to the US in early 2020 using a leased Airbus A380. The company's CEO has said "we will start in the first quarter of 2020 if we get permission by the end of this year."
The airline apparently intends to fly from either Hanoi or Ho Chi Minh City to Los Angeles or San Francisco, and hopes to make a decision in the coming months.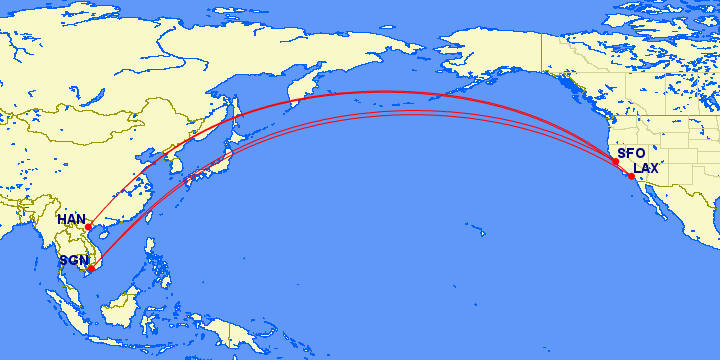 It's not clear how exactly Bamboo Airways plans to get an A380. I imagine Hi-Fly has the capacity to offer them an A380, though if they're serious about this I could also see them either leasing an A380 directly, or them having Hi-Fly pick up a second A380 for them to operate these flights.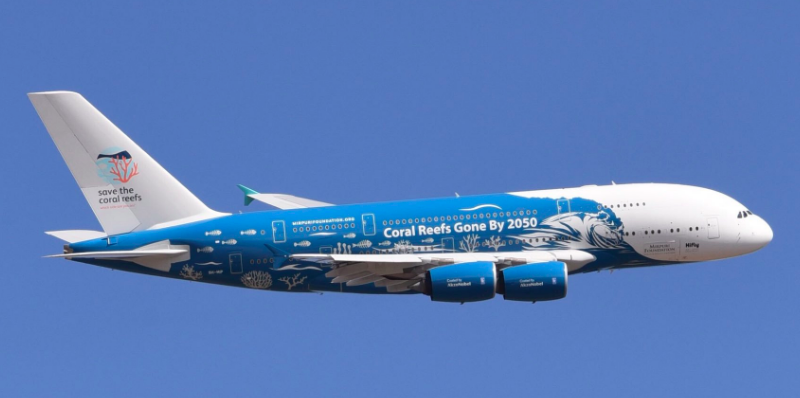 This is one of the worst ideas I've ever heard
I've gotta be honest — I've heard a lot of ambitious plans from airlines, though this is possibly the most ambitious and bizarre plan I've ever heard from an actual airline (I say "actual" because we also see all kinds of imaginary airlines that will never take off).
There are so many challenges with a flight from Vietnam to the US. Most significantly:
It's a really long flight, so fares will need to be high for this to work
It's a low yield market, so they'll need a good number of business travelers to make this work
They'll need the right type of plane — one that's fairly low capacity and fuel efficient
Vietnam Airlines has even admitted that if they launched this flight they'd probably lose money, and they're a much bigger network carrier.
But for a small airline like Bamboo Airways to launch nonstop flights to the US with A380s is… insanity?
I'll be very curious to see if this flight happens.