Obviously not all OMAAT posts are going to appeal to everyone, and that's totally fine. I know a good number of you love my random posts about airline routes that fascinate me, while others are bored as could be by them. This is one of those posts, so if you're not interested, click to a different story now. 😉
I have an unhealthy obsession with looking up airline routes for no good reason. How unhealthy is my obsession? I'm trying to figure out how to position to Frankfurt to fly Condor to Whitehorse, and in the process I've somehow decided that it makes sense to stop in Praia, Cape Verde. Or something.
A couple of days ago I shared the 14 first & business class products I want to review next, and this particular airline wasn't even on that list.
Last year I flew Azores Airlines from Boston to Ponta Delgada to Lisbon, which was nothing short of fascinating — Boston to Ponta Delgada was operated by an A310, while Ponta Delgada to Lisbon was operated by a leased ex-Emirates A340. What a cool experience that was, despite how awful the airline was otherwise.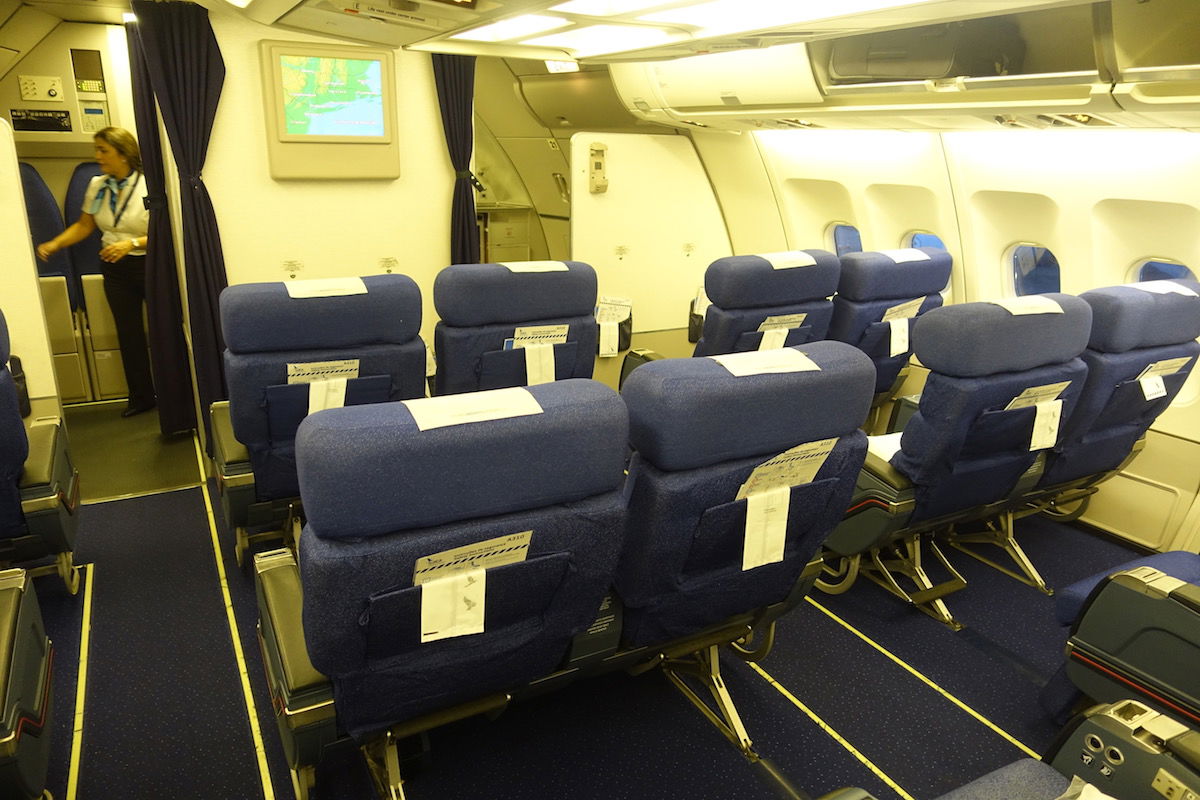 The airline recently took delivery of some A321neos, and their paid business class fares are low (which makes sense, since it's more like domestic first class within the US), so I thought that might be a good way to get to Europe.
@AvgeekAnthony sent me this pic.twitter.com/2pwER0kHtr

— Jason Rabinowitz (@AirlineFlyer) December 18, 2017
Boston to Ponta Delgada to Lisbon for $800 on the A321neo the entire way? Deal.

But the real destination is Frankfurt, so I looked at options there. There actually is an Azores Airlines flight to Frankfurt, but the catch is that it's operated by an A320 that doesn't even have business class, so basically half of our journey is in economy. That wouldn't be the end of the world, but if I can avoid it I will.

So I started looking at where else Azores Airlines flies. One destination stuck out — Praia, Cape Verde!

Okay, for the same fare how could I not fly from Boston to Ponta Delgada to Cape Verde? Can we just take a moment to admire what a cool route that is?!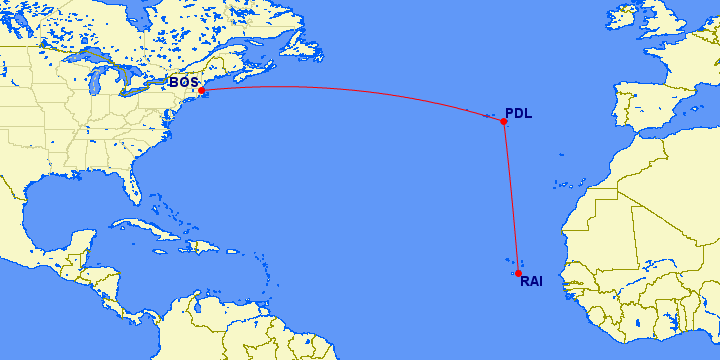 That Ponta Delgada to Praia flight is 1,600 beautiful miles of open ocean that's nearly due South. So, so, so, so cool!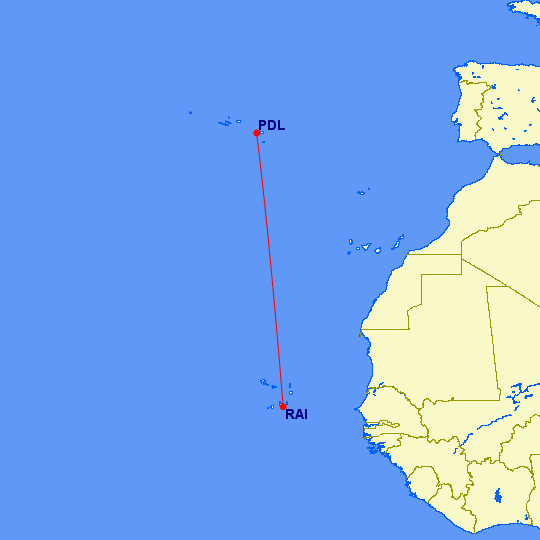 The problem is that I have the attention span of a goldfish, and at this point I'm no closer to Frankfurt than when I started. So perhaps this is best for a different trip, and the most logical way to get back from Cape Verde to the US would be to fly their national airline on their single 757 (which doesn't even have business class). They used to operate a flight from Praia to Providence, but it looks like they now instead fly once weekly to Boston.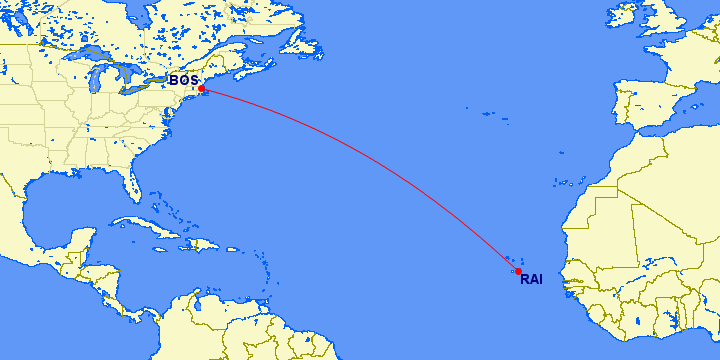 Now we just need Icelandair to invest in Azores Airlines, and maybe it'll be possible to fly from Reykjavik to Ponta Delgada to Praia. How cool would that be?!?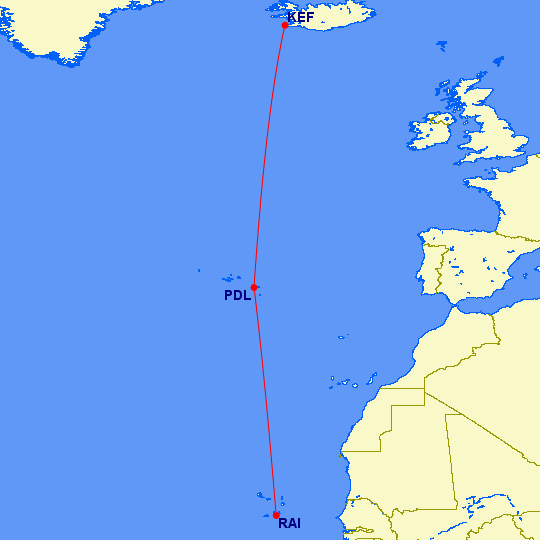 Oh, and I officially need a new hobby.
So in all honesty, maybe this isn't ideal for positioning to Frankfurt, but this is now on my list. The last time I asked you guys about how Cape Verde is, there weren't many responses. Can anyone specifically chime in on how Cape Verde is in terms of things to do and general safety? Based on what I'm reading online it seems to be pretty safe but not too exciting, but I always trust you guys more.
Actually, the more I think about it, maybe this is ideal for someone positioning to Frankfurt. How many people can say they've been to Whitehorse and Cape Verde on the same trip?! If only there were a comfortable way to get from Cape Verde back to Europe, as the best option I see is a redeye on a TAP Air Portugal A320… yuck!