This coming summer Azores Airlines is launching service between two of the most remote airport pairs out there…
Azores Airlines' Ponta Delgada to Bermuda flight
Azores Airlines will start flying to Bermuda as of the summer of 2021, and tickets are now on sale. Between June 6 and September 19, Azores Airlines will fly once weekly between Ponta Delgada and Bermuda. The flight will operate on Sundays with the following schedule:
S4227 Ponta Delgada to Bermuda departing 8:15AM arriving 10:25AM
S4228 Bermuda to Ponta Delgada departing 11:40AM arriving 7:25PM

The 2,224 mile flight is blocked at 5hr10min westbound and 4hr45min eastbound.
Azores Airlines will use an Airbus A321neo for the route. The airline has a fleet of six A320-family aircraft, and the A321neo that will be used for this route will feature 186 seats, including 16 business class seats and 160 economy class seats.
Why the Azores to Bermuda route is so cool
To be clear, I don't have a need to fly between Bermuda and the Azores, or anything, so that's not why I'm writing about this route. Rather I'm writing about this route because, well, take a look at this on a map and tell me it's not cool?!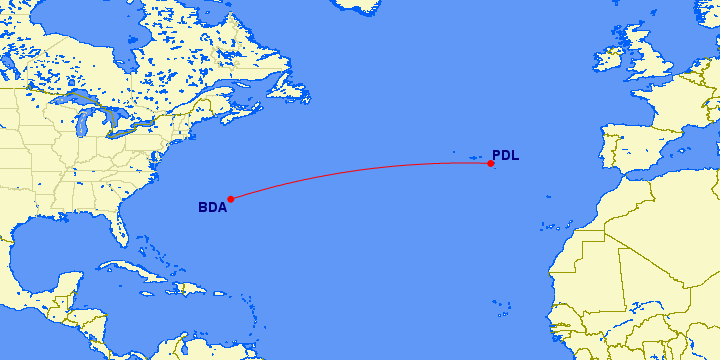 Bermuda is about 700 miles from the US mainland, while Ponta Delgada is about 900 miles from the European mainland. While I'm not sure this flight qualifies as being transatlantic, it's still so darn cool to see on a map.
Interestingly even though this is a flight between two islands in the middle of the ocean, it's not much shorter than Azores Airlines' Ponta Delgada to Boston flight, which is only about 170 miles further (see my review of this route here, though it was pack when the airline flew A310s).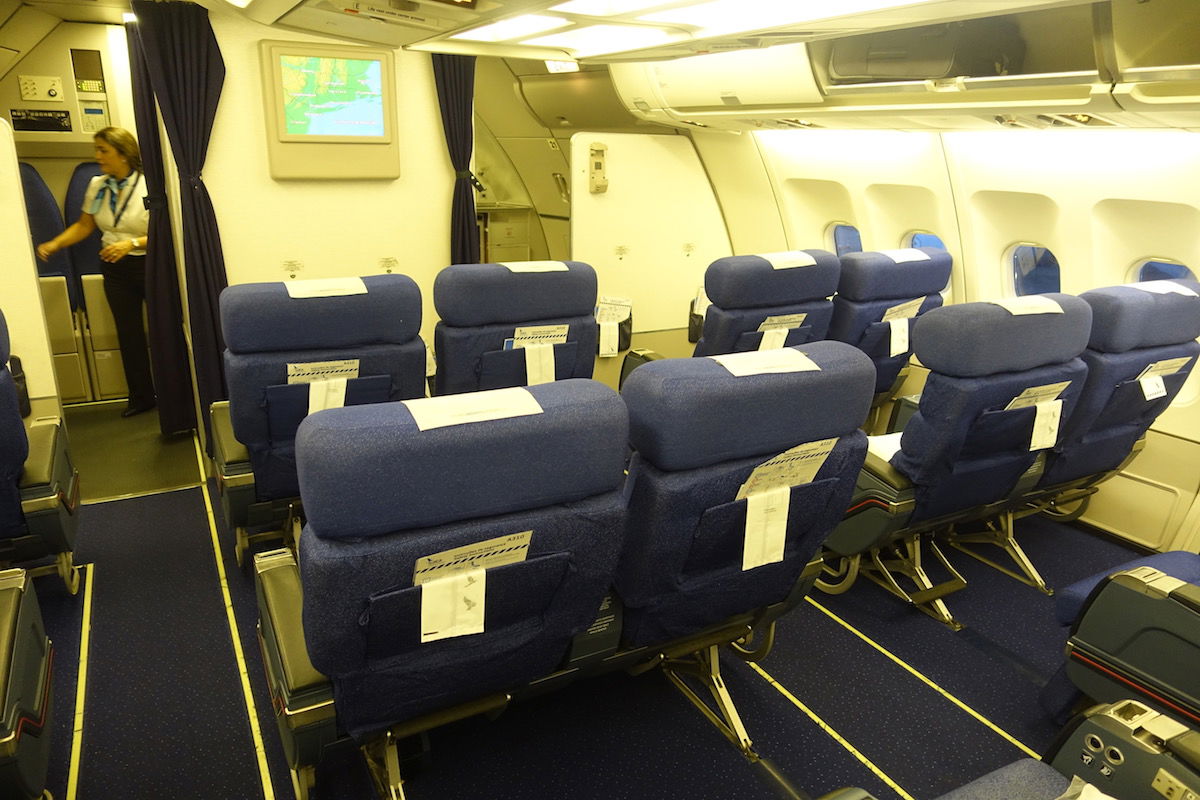 Azores Airlines' A310 business class
A couple of years back there was talk of Icelandair buying a stake in Azores Airlines. As an avgeek the prospect of a flight between the Azores and Iceland made me pretty excited, but this route will do. 😉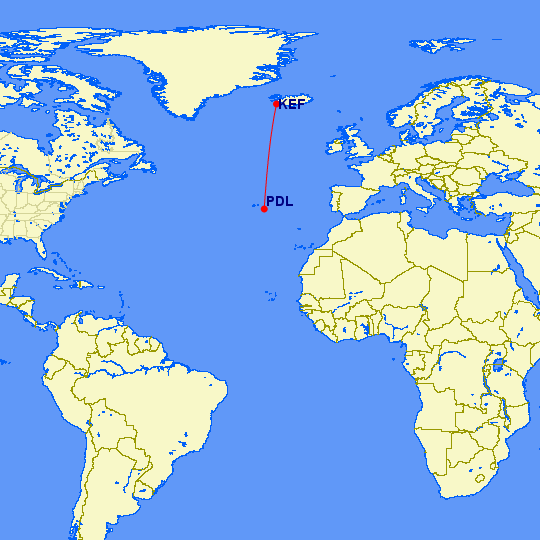 What is the target market for this route?
I'm opening this up to you guys, because I'm not actually sure. We're talking about a once weekly flight here for a few months, so clearly this isn't a business route (I'm not sure any of Azores Airlines' routes are really "business" routes).
So what's the motivation for this route, given Azores Airlines' relatively small route network? I can come up with two explanations:
I believe somewhere around 10% of the population of Bermuda has Portuguese ancestry, but Bermuda only has ~64K residents, so that doesn't exactly seem like a compelling reason to launch a route
Maybe this is largely targeted at European tourists from all over (including Portugal), since the only other direct link from Europe to Bermuda is on British Airways; however, the flights really aren't timed well for same-day connections
If anyone has any insights, I'd love to hear them! I sure did enjoy my time in the Azores a few years back, and would highly recommend a visit when the time is right.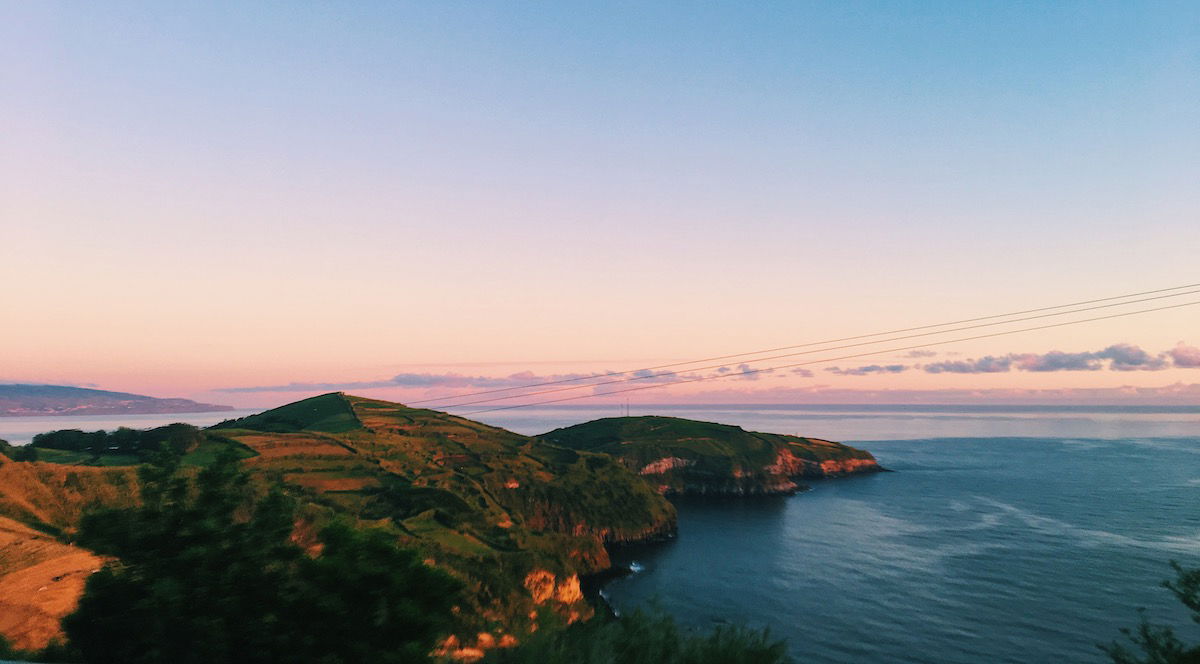 Bottom line
Azores Airlines will launch once weekly flights between Ponta Delgada and Bermuda in the summer of 2021. Azores Airlines has a very limited route network, so this is an interesting add.
As an avgeek I just love how this route looks on a map, as it connects two remote islands in the Atlantic Ocean.
Anyone else find this Azores Airlines route as cool as I do?
(Tip of the hat to Rob)