Austrian Airlines has revealed plans to reconfigure its Boeing 777s. While this is being marketed as an increase in premium economy capacity, this comes at a cost, naturally.
Austrian adds premium economy, reduces business class
Austrian Airlines will be making changes to the layout of its six Boeing 777-200ERs, which are the largest planes in the Vienna-based carrier's fleet. These changes are expected to occur in early 2023 — planes will be reconfigured between January and May, so that all planes feature the new layouts for the peak summer schedule.
What changes are coming to Austrian's Boeing 777 layout?
Business class will go from 40 seats to 32 seats (reduction of eight seats)
Premium economy will go from 24 seats to 40 seats (increase of 16 seats)
Economy will go from 244 to 258 seats (increase of 14 seats)
In other words, the 777s will be losing eight business class seats but gaining 30 seats between premium economy and economy, for a net increase of 22 seats. Total capacity will go from 308 seats to 330 seats. Austrian only began installing premium in late 2017, and it seems the product is performing better than the airline expected.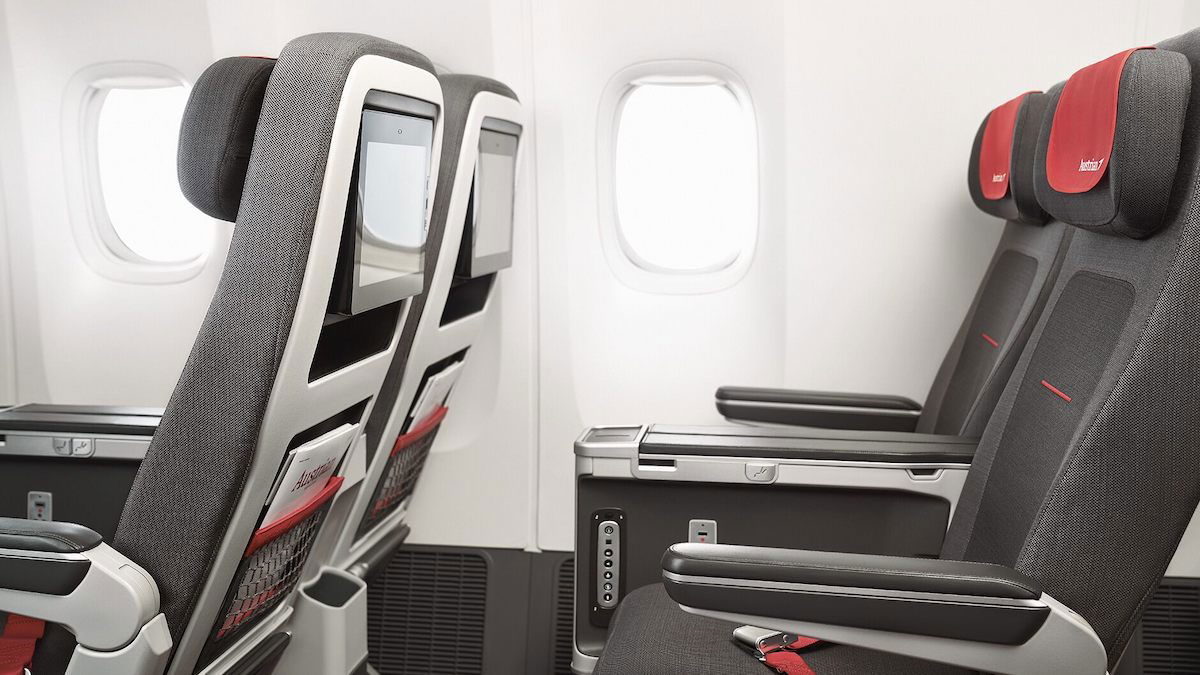 How Austrian's 777 layout is changing
It's interesting to note that this is the second major reduction to Austrian Airlines business class in recent years. When the airline started installing premium economy, that came at the expense of business class. Austrian used to have 48 seats in business class on the 777, and then it was reduced to 40 seats. Now it will be reduced by another eight seats, meaning the cabin will be one-third smaller than it was just a few years ago.
In fairness, arguably the current layout doesn't make a whole lot of sense. Austrian has one main business class cabin, and then one row of business class seats behind the second set of doors. That's not terribly efficient, so those seats are just being ripped out, and two rows of premium economy will be put in that space. Two rows will also be removed from the forward cabin, presumably so that bathrooms or galleys can be put there.

What I can't quite wrap my head around is where the extra economy capacity is coming from. Below is the current Austrian 777 economy seatmap, and then below that is the new Austrian 777 economy seatmap.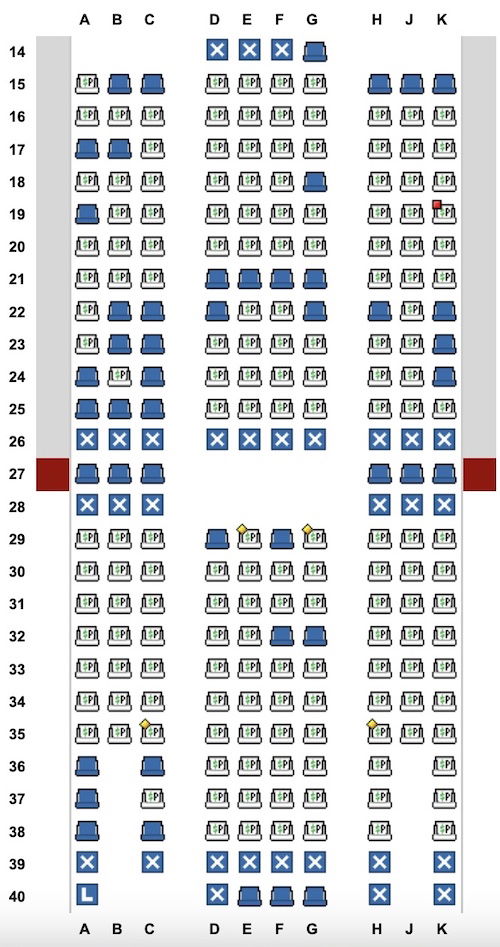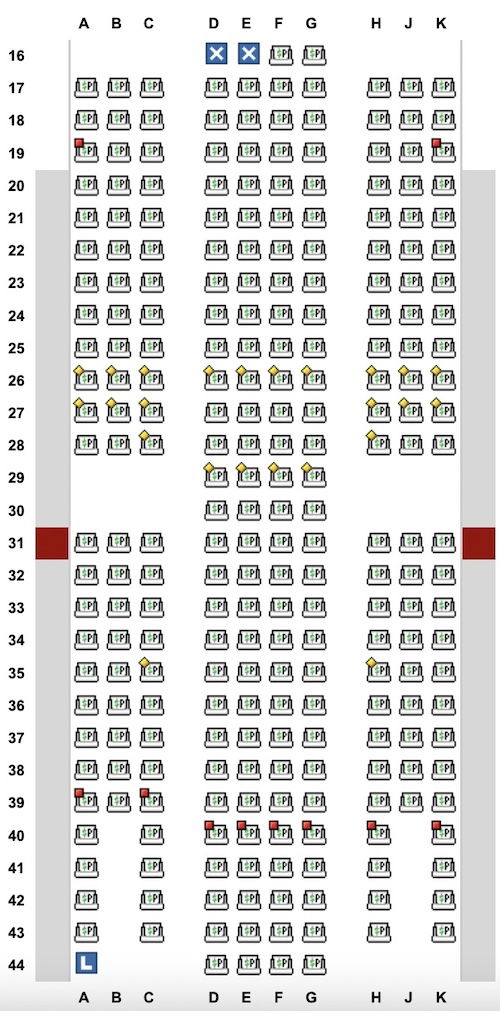 Best I can tell, there are four rows being added to the center section of the 3-4-3 layout, while the number of seats along the windows stays the same, with the exception of a pair of two seats at the back right of the jet.
Is Austrian ripping out galleys and/or lavatories in the center of the economy cabin, or how exactly are four rows of seats being added there? Is legroom just being reduced in the center section, but not along the windows?
Bottom line
Austrian is densifying its Boeing 777s, increasing capacity by 22 seats. As part of this project, the airline will be reducing business class capacity by eight seats, and increasing premium economy capacity by 16 seats and economy capacity by 14 seats.
When you step back and consider how Austrian used to have 48 business class seats on the Boeing 777, this is quite a reduction in business class capacity. I guess premium economy is working really well for Austrian, while business class is proving more difficult.
What do you make of Austrian reconfiguring its jets?