---
All Nippon Airways 493
Tokyo (NRT) – Nagoya (NGO)
Wednesday, May 29
Depart: 5:05PM
Arrive: 6:15PM
Duration: 1hr10min
Aircraft: Boeing 737-800
Seat: 2A (Premium Class)
When we pulled up to the remote stand we proceeded up the stairs to the forward left door of the aircraft. ANA's 737-800s have an odd configuration. There are a total of eight business class seats, spread across four rows in a 2-2 configuration. While that might sound fairly standard, the seats are unlike anything I've seen on another airline.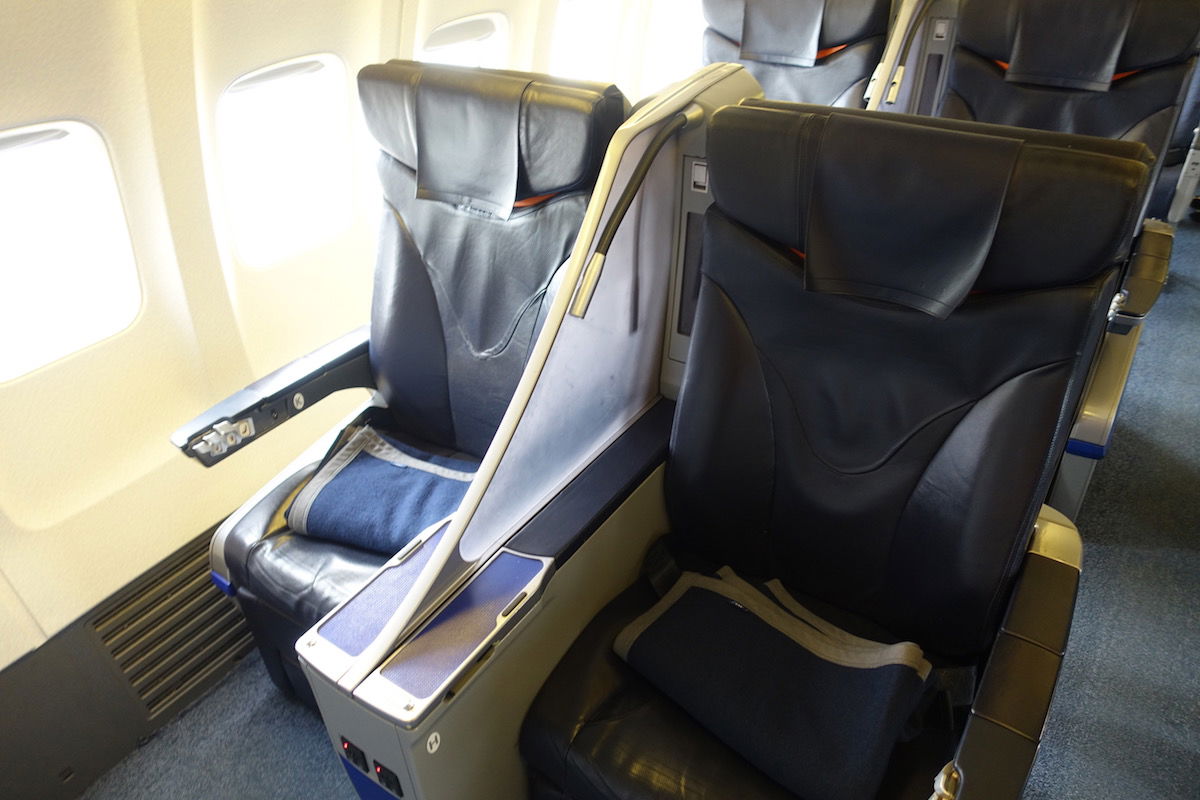 ANA 737 business class seats
ANA essentially has "shell" seats, so when you recline the front of your seat moves forward. It's just a rather odd configuration, given that there's almost an unnecessary amount of legroom. The seat also has a privacy partition, though it can't be moved if you're traveling with someone.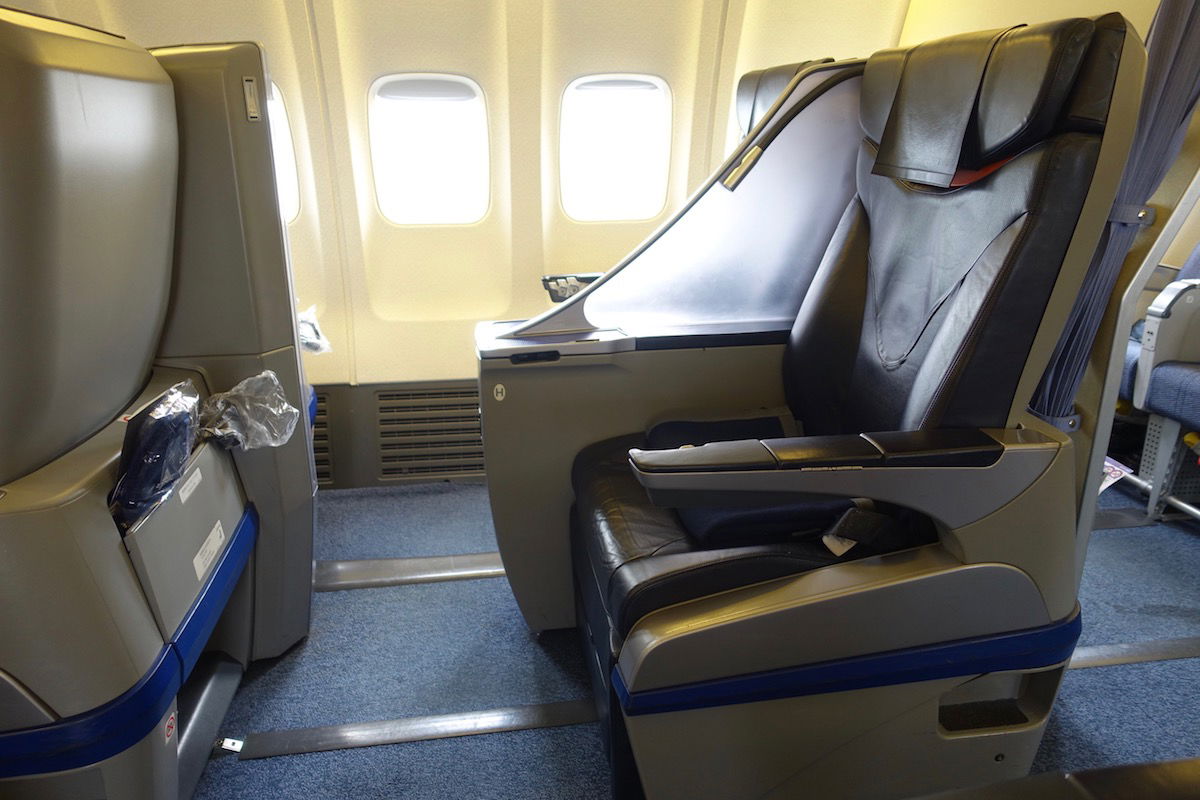 ANA business class seats 737
I also quickly peeked into economy, which looked perfectly alright.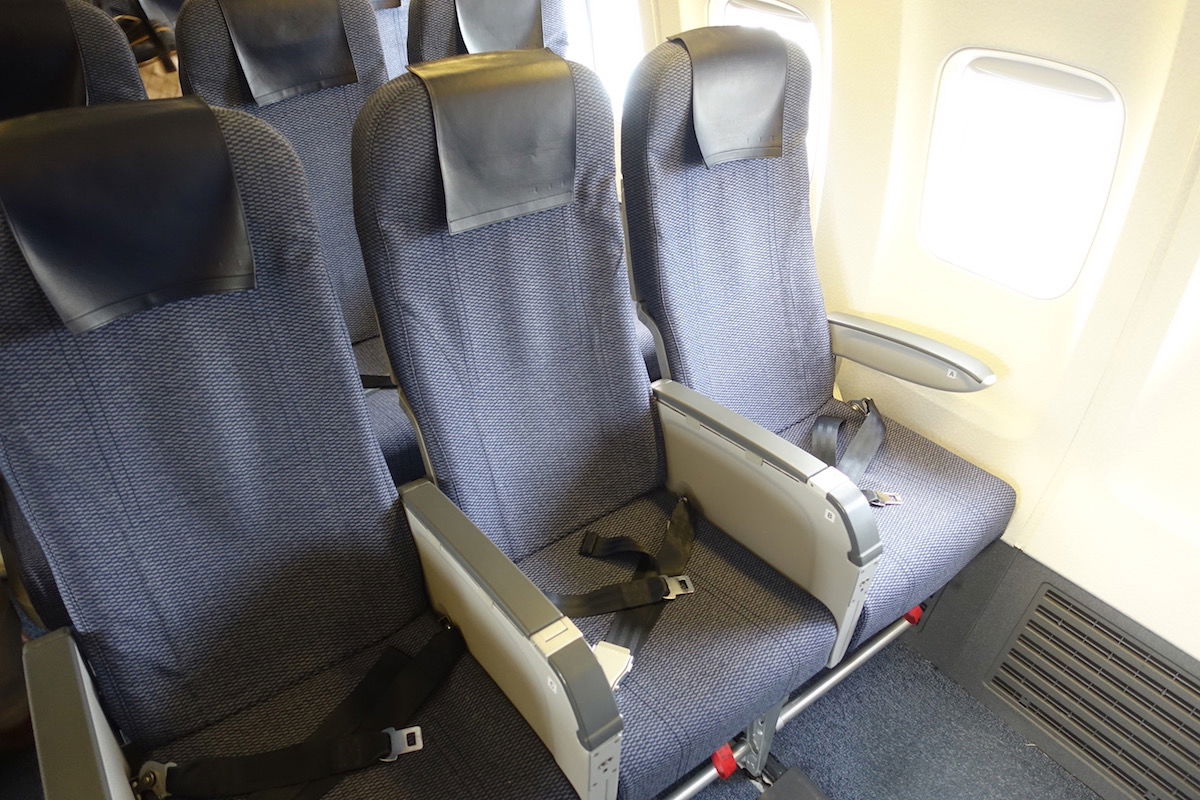 ANA 737 economy seats
I was seated in 2A, the window seat on the left in the second row.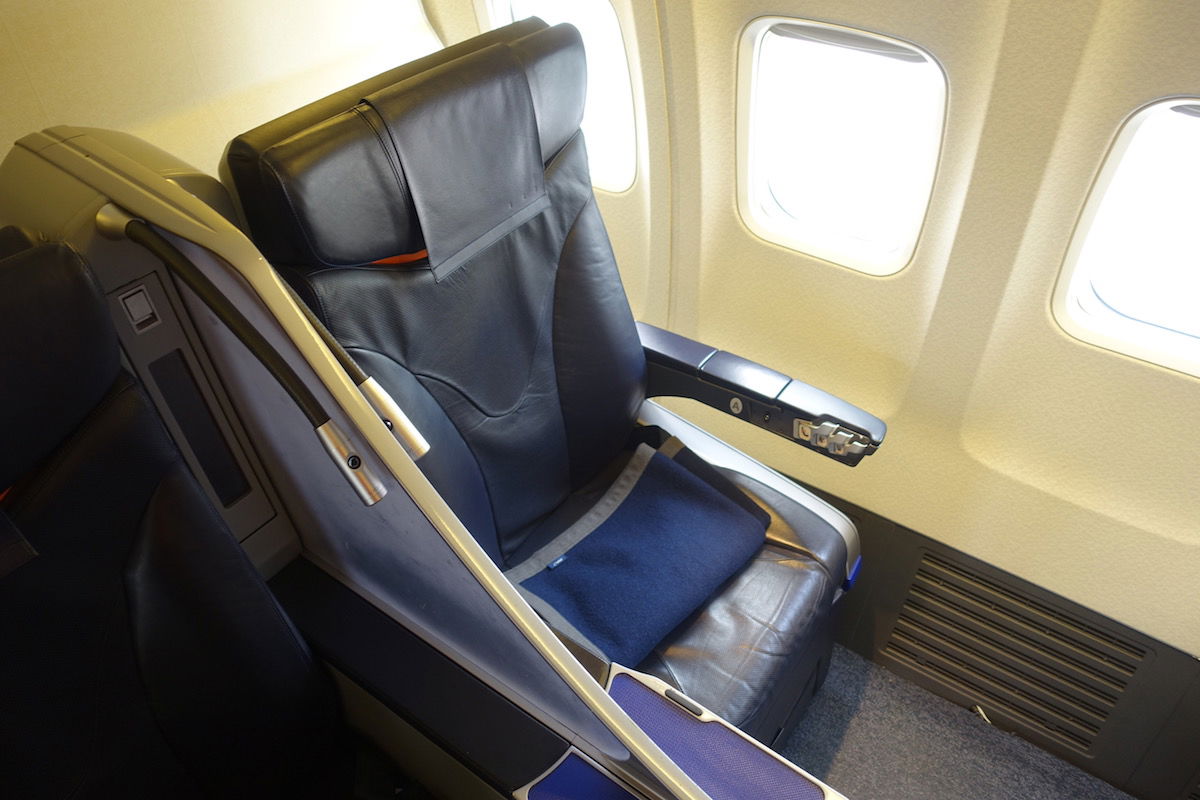 ANA business class seats 737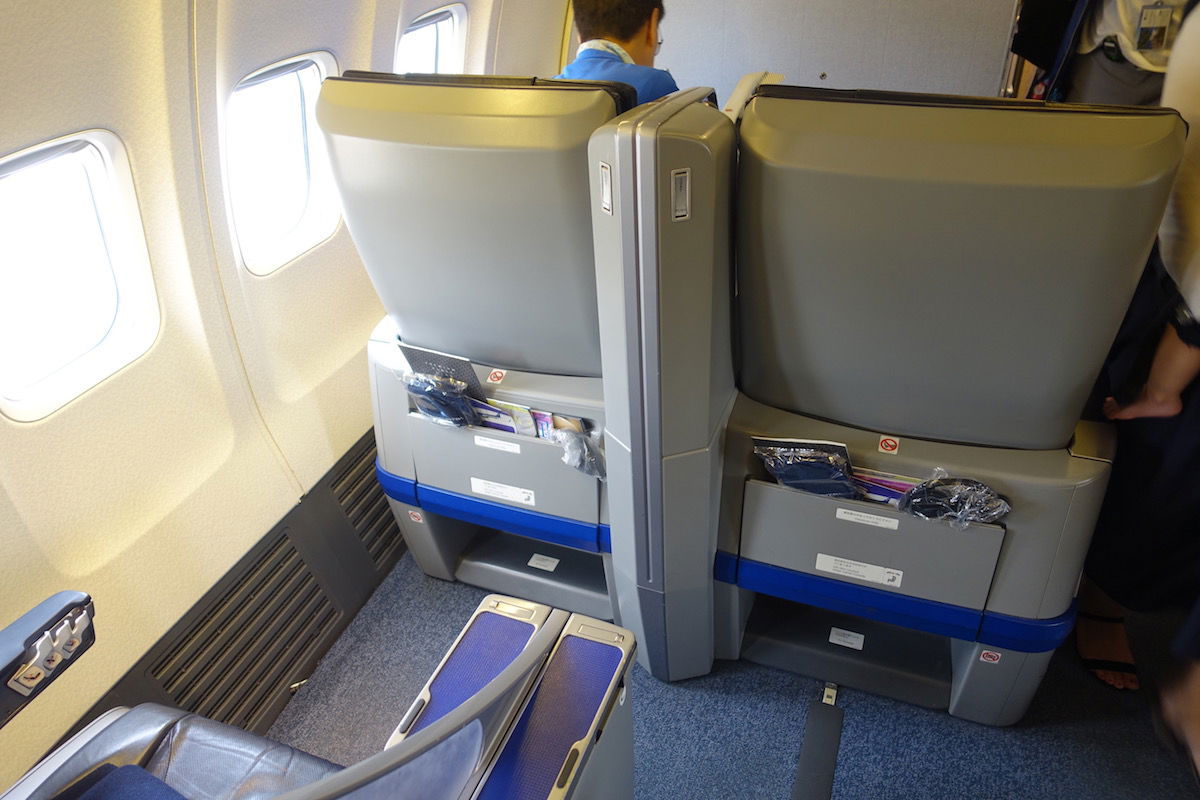 ANA 737 business class seats
The seat controls were to the left of the seat, and were all manual. You could control the recline and the legrest, though you really had to push hard to get anything to move.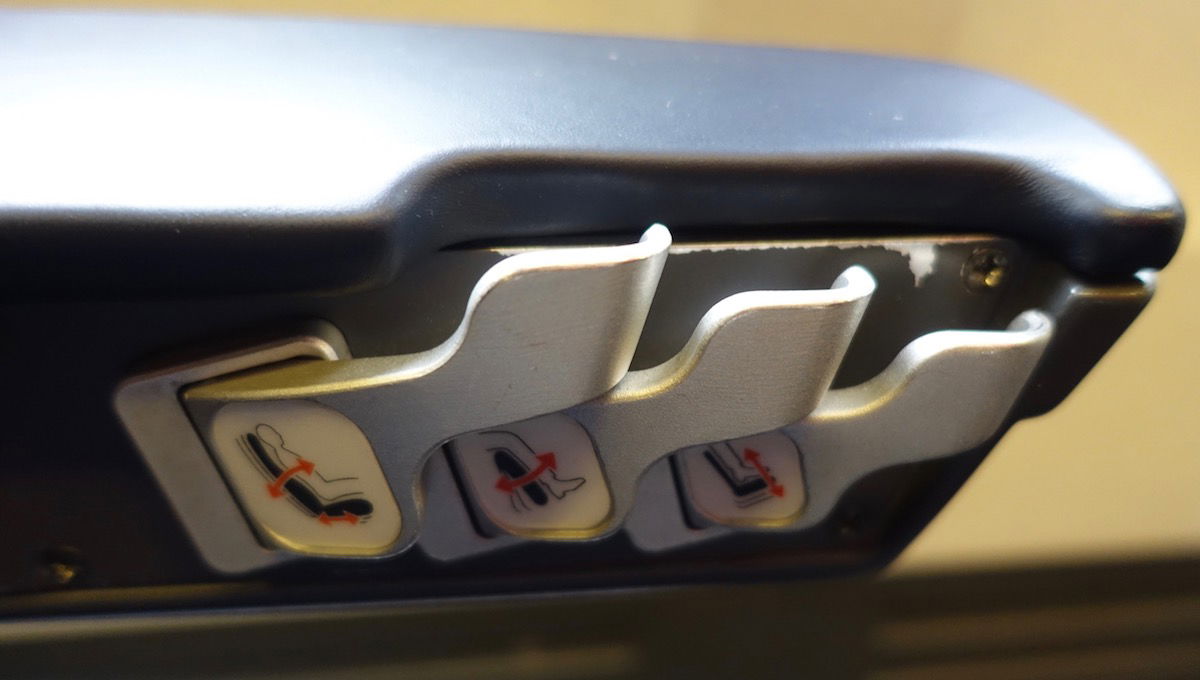 ANA business class seat controls 737
The tray table folded out from the center armrest, and was large.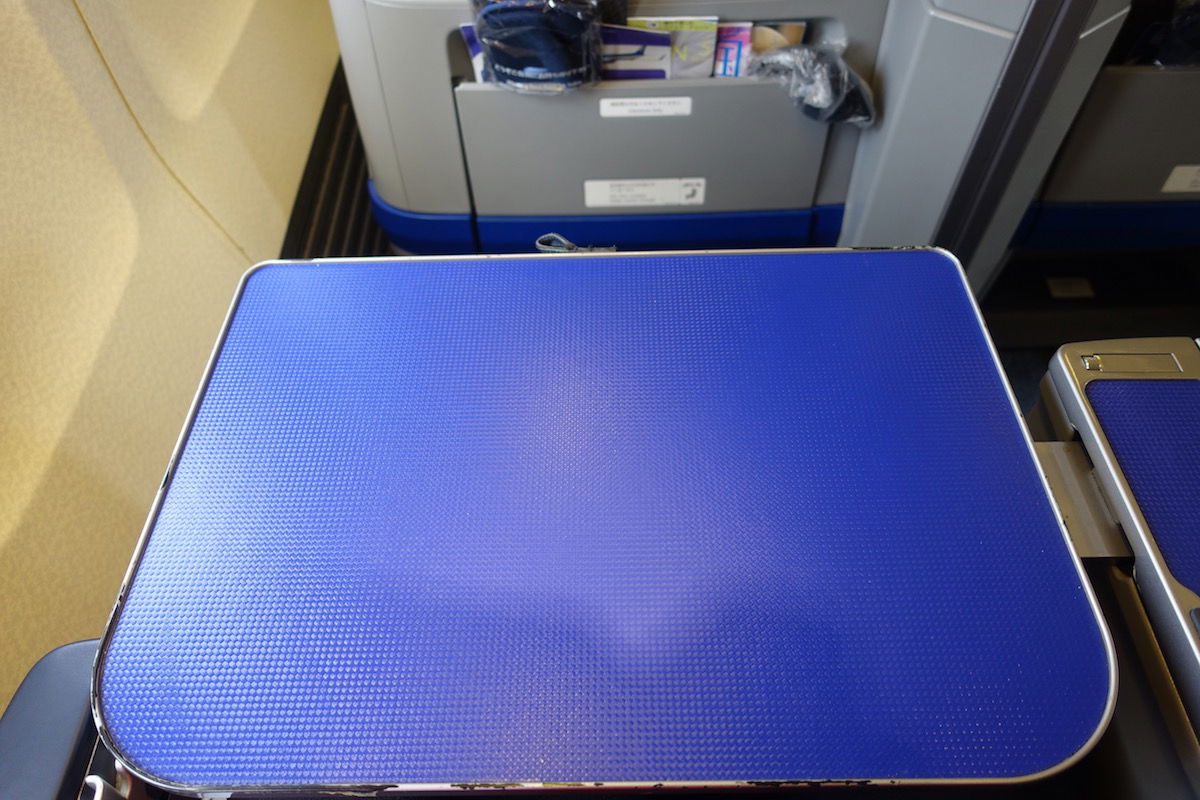 ANA business class tray table
There were also some power outlets underneath the center console.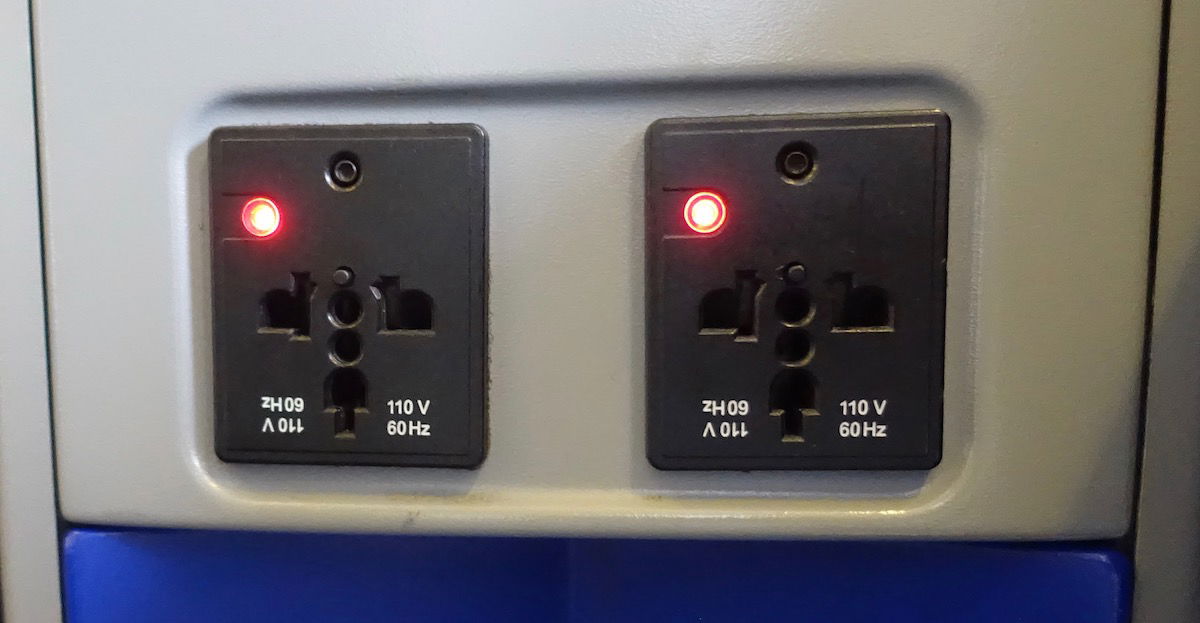 ANA Premium Class power outlets
There were no personal televisions, though there were dropdown monitors for the safety video, flight information, and more.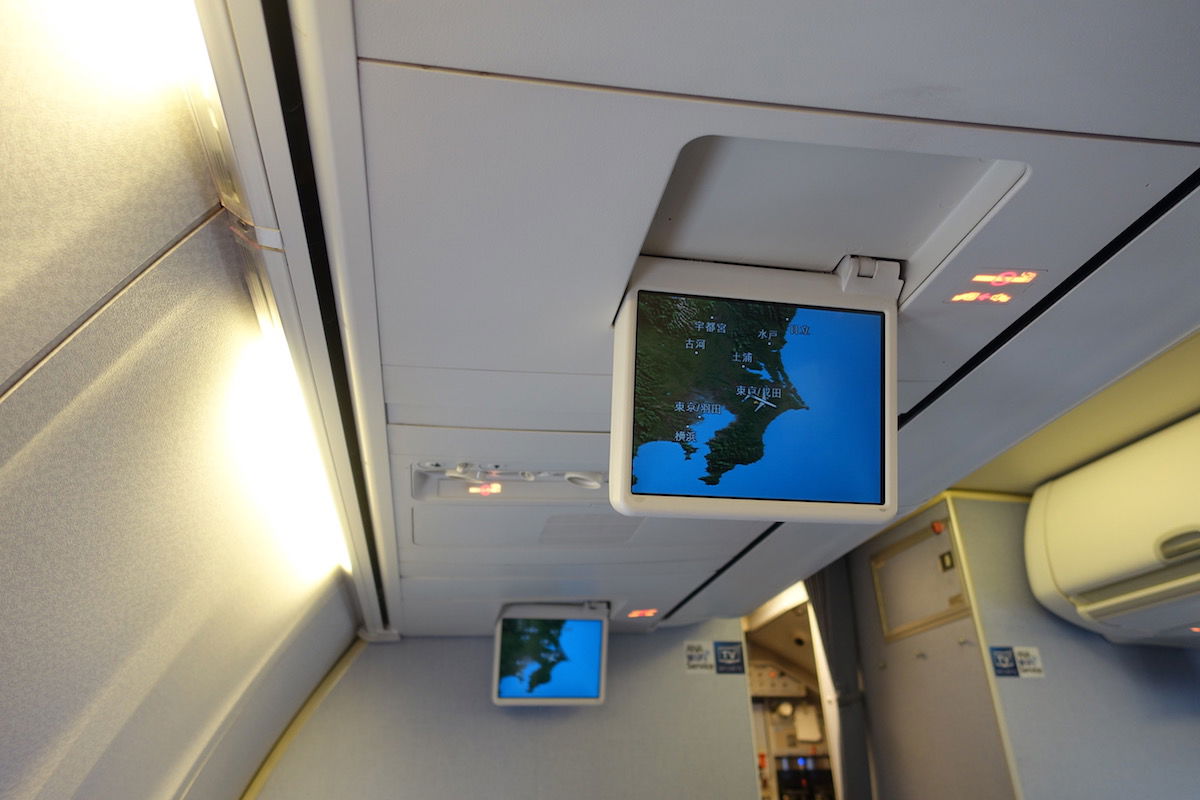 ANA 737 overhead monitors
The overhead consoles also had individual air nozzles.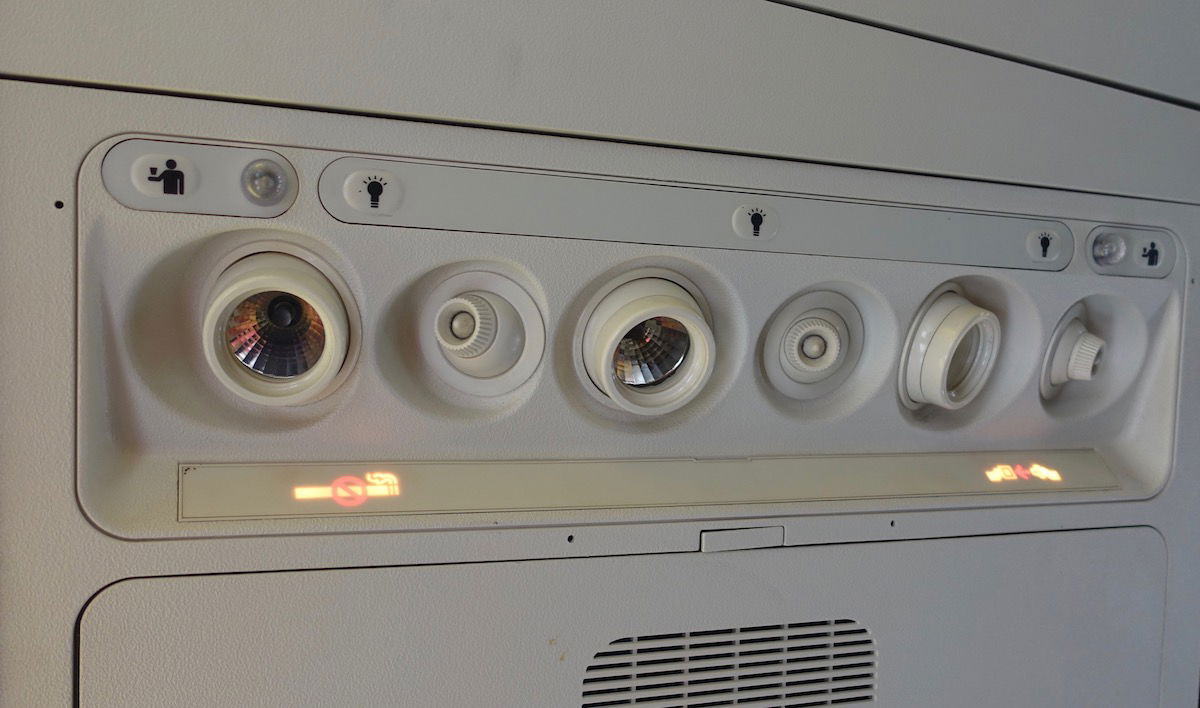 ANA 737 overhead console
Waiting at my seat upon boarding was a thick and scratchy blanket, though there was no pillow.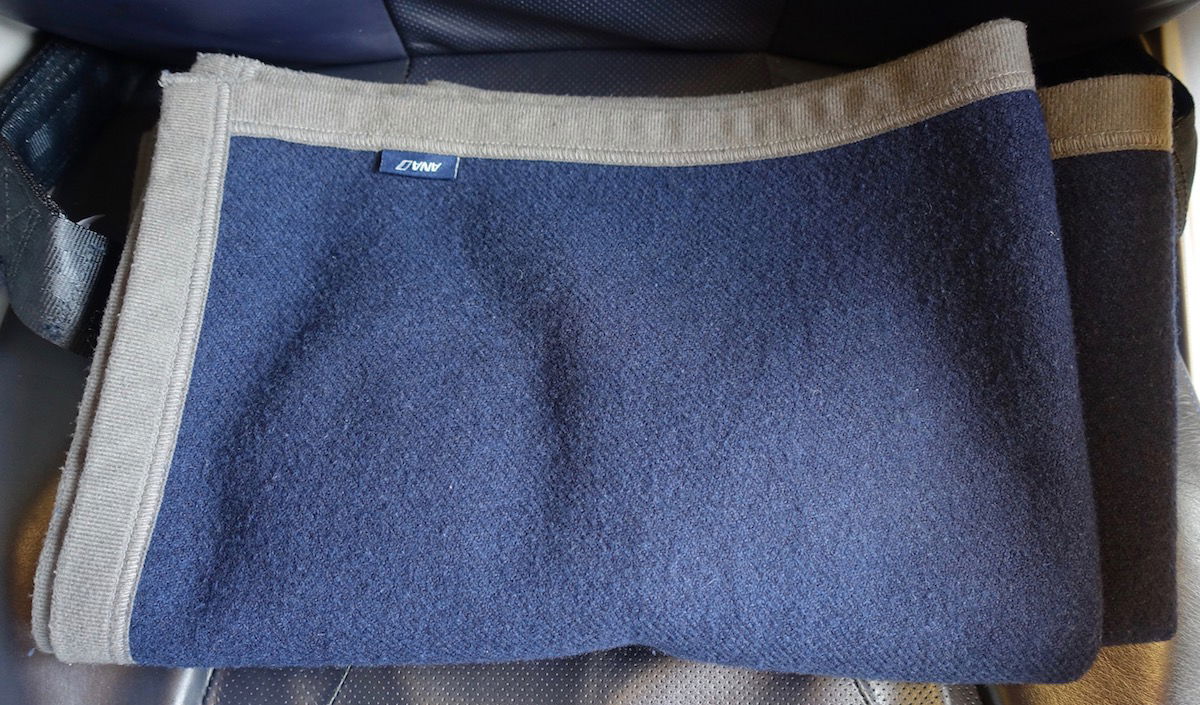 ANA business class blanket
There were also some slippers in the seatback pocket, which came with a shoe horn and shoe bag.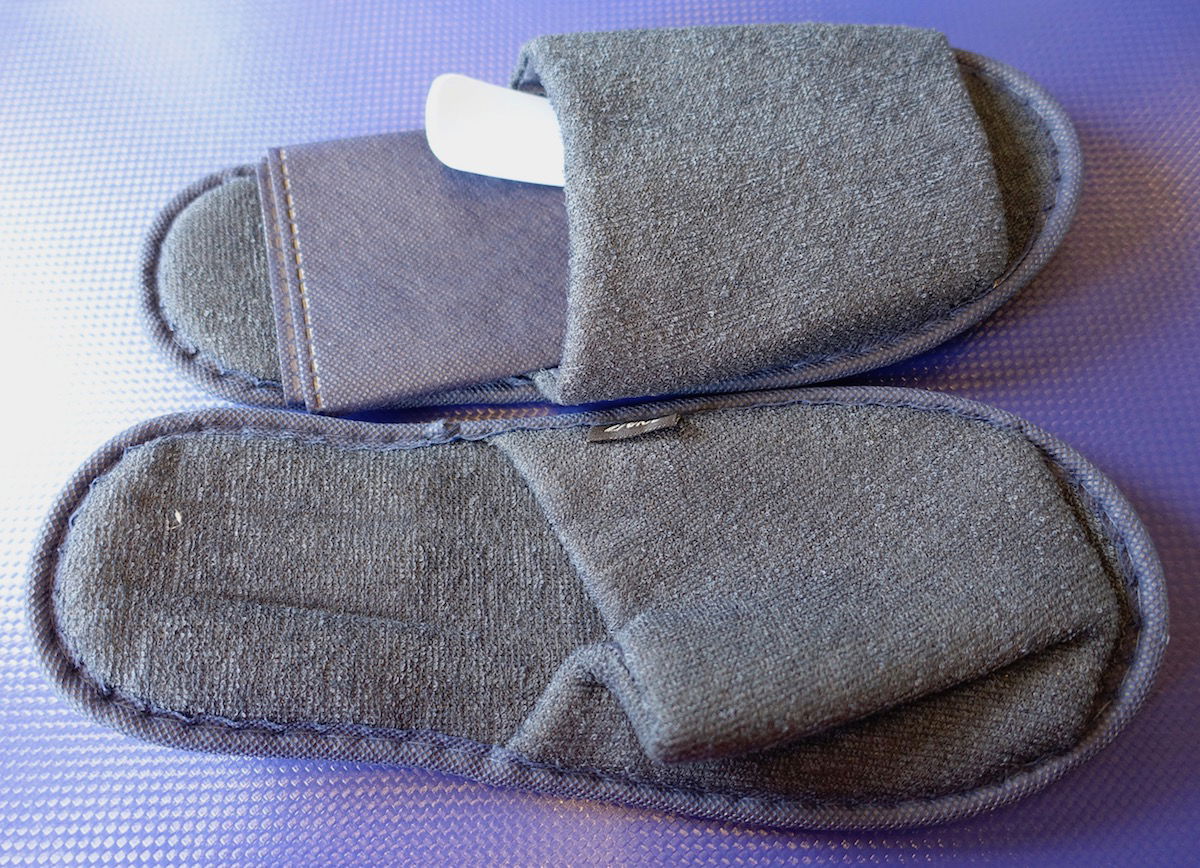 ANA Premium Class slippers
Then there were a cheap pair of headphones.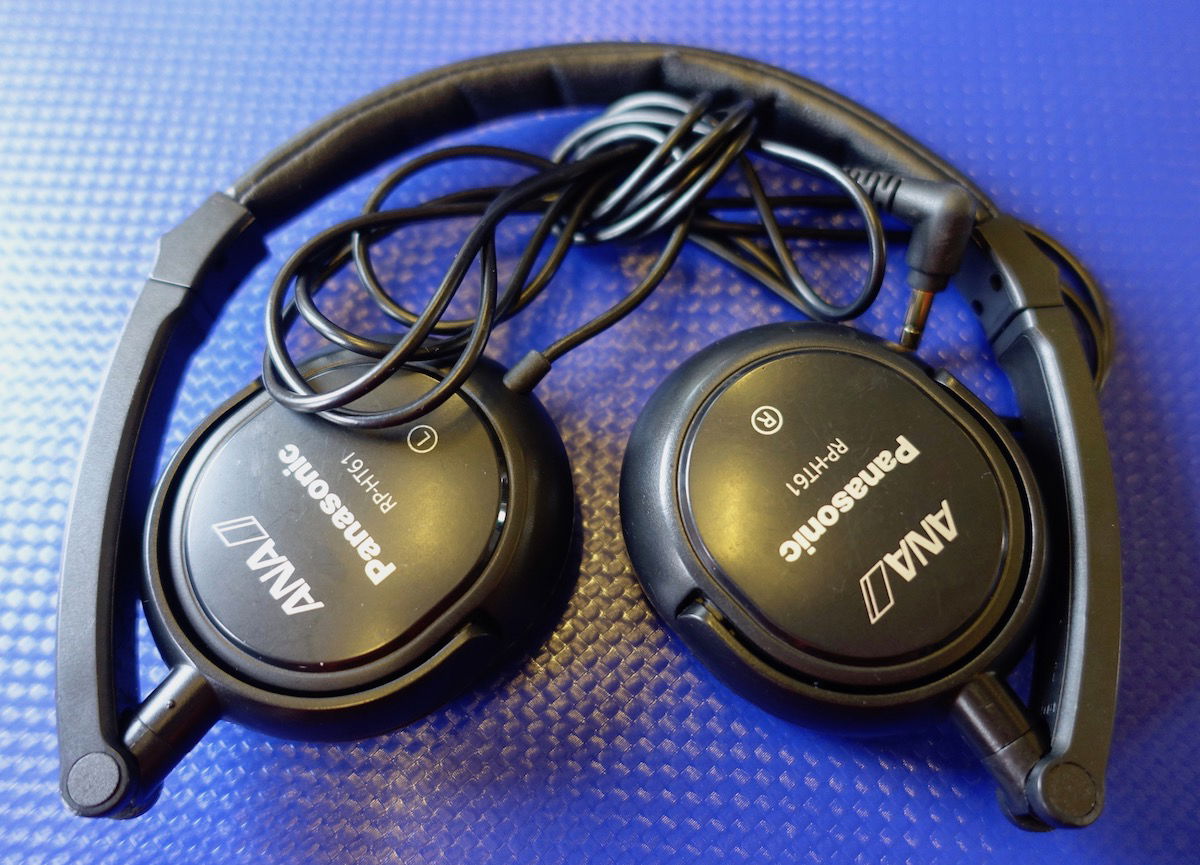 ANA Premium Class headphones
There was also a menu in the seatback — it didn't seem to be specific to this flight, but rather outlined the service on all flights on which you'd find this aircraft.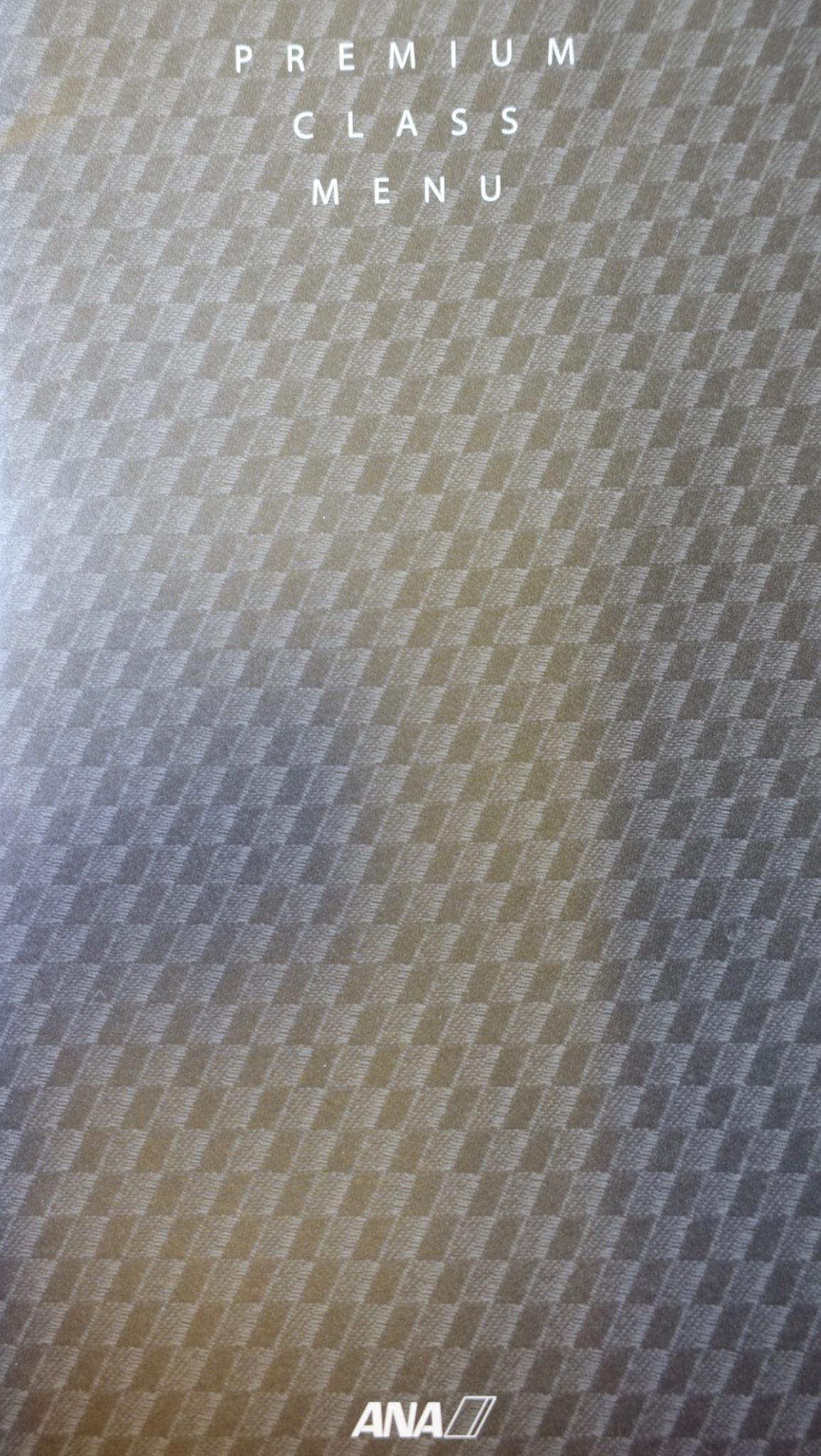 ANA premium class menu
The flight was full, though boarding was still pretty efficient, with passengers being brought to the plane on three separate buses.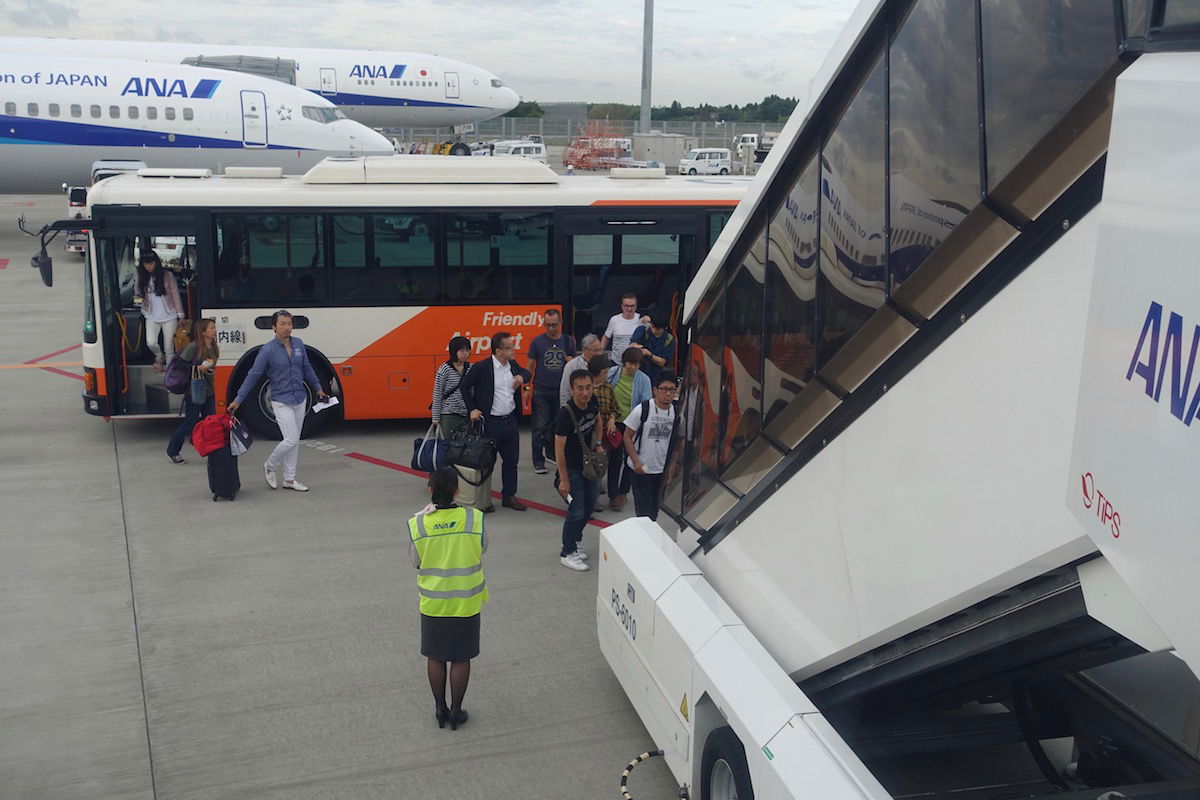 Remote stand boarding Narita Airport
Within about 10 minutes of settling in, one of the flight attendants came by our seats to introduce herself and offer us newspapers.
When boarding was complete, seven of the eight business class seats were taken, though the five other passengers were one family traveling together.
The door closed at 4:55PM, at which point the flight attendant announced our flight time of 52 minutes. At that point the safety video was screened, and five minutes later we began our pushback.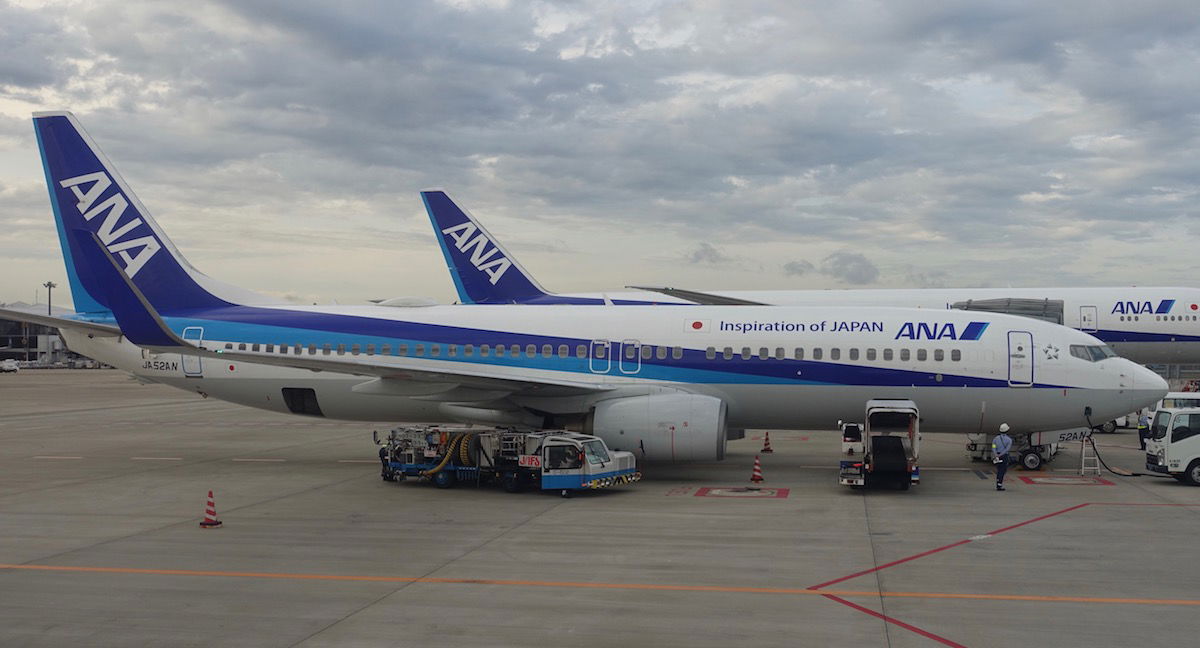 ANA 737 Narita Airport
We only had about a 10 minute taxi to the departure runway, and on the way there we passed both of ANA's A380s — awesome!
Hi, Kai!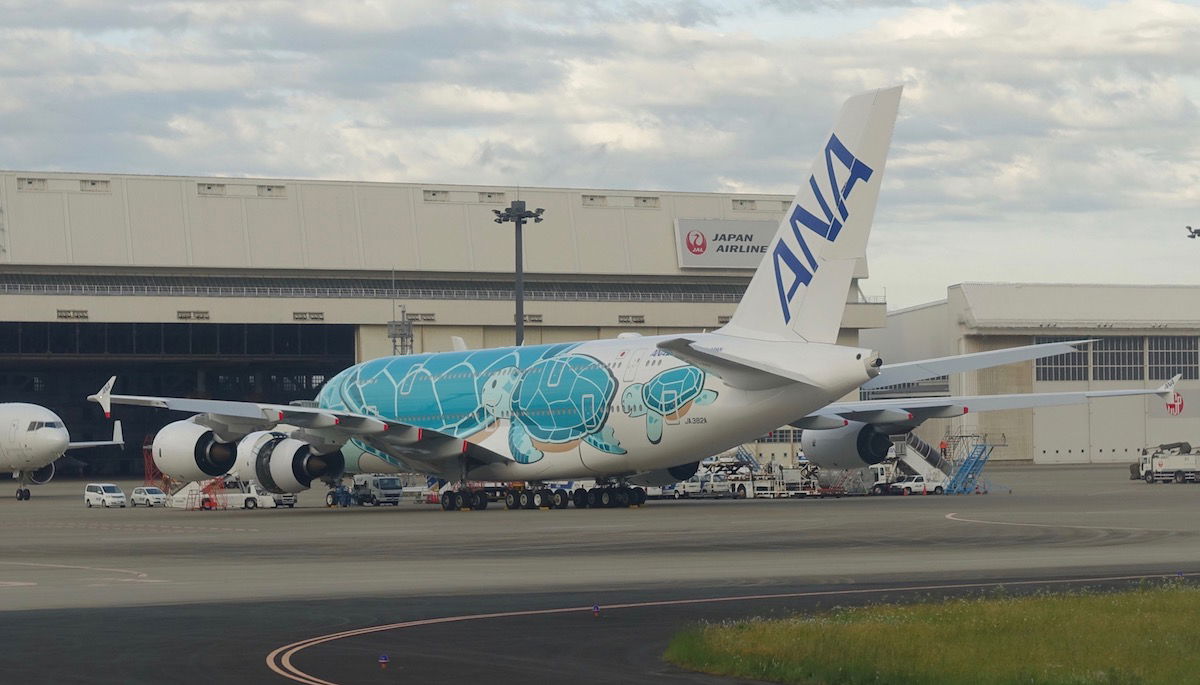 ANA A380 Narita Airport
Hi, Lani!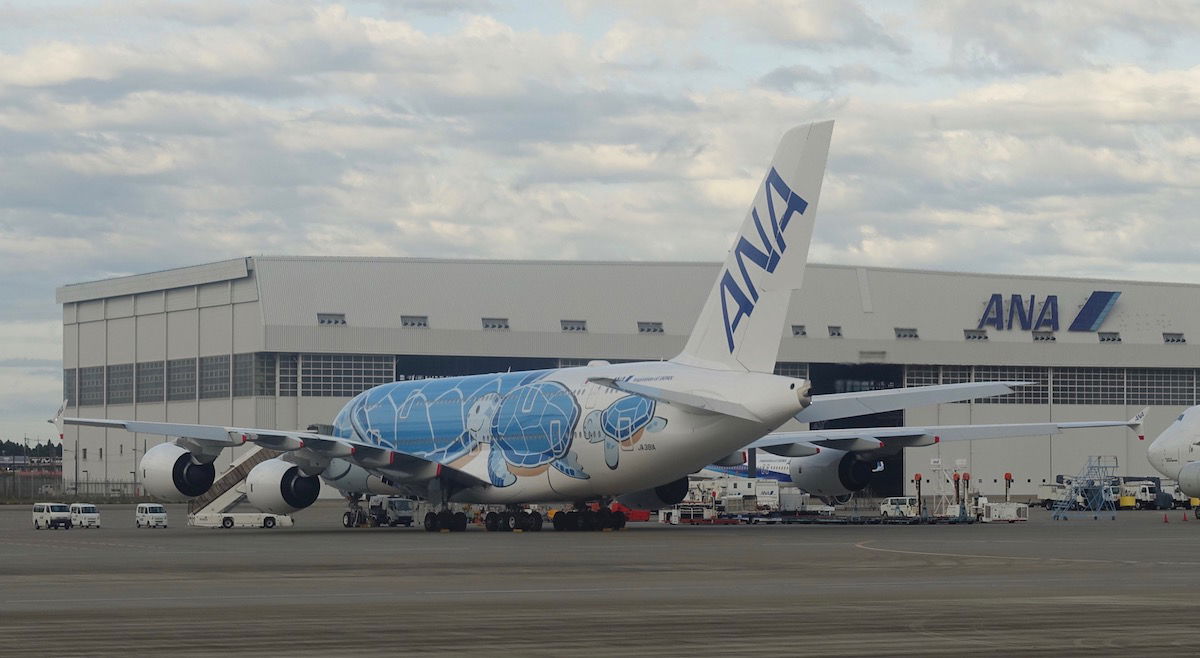 ANA A380 Narita Airport
At around 5:15PM we got to runway 34L, where we were immediately cleared for takeoff.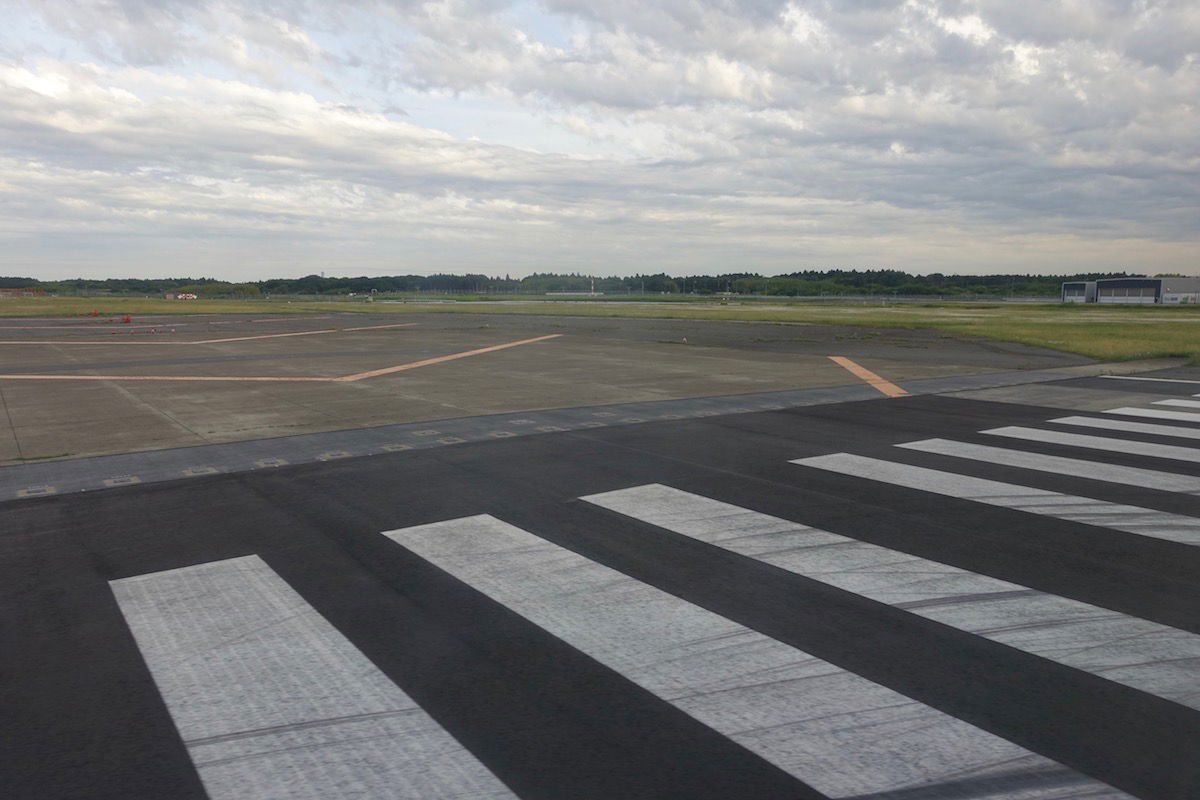 Taking off from Narita Airport
It was a pretty nice afternoon, and in spite of a smooth ride, the seatbelt sign stayed on for about 10 minutes.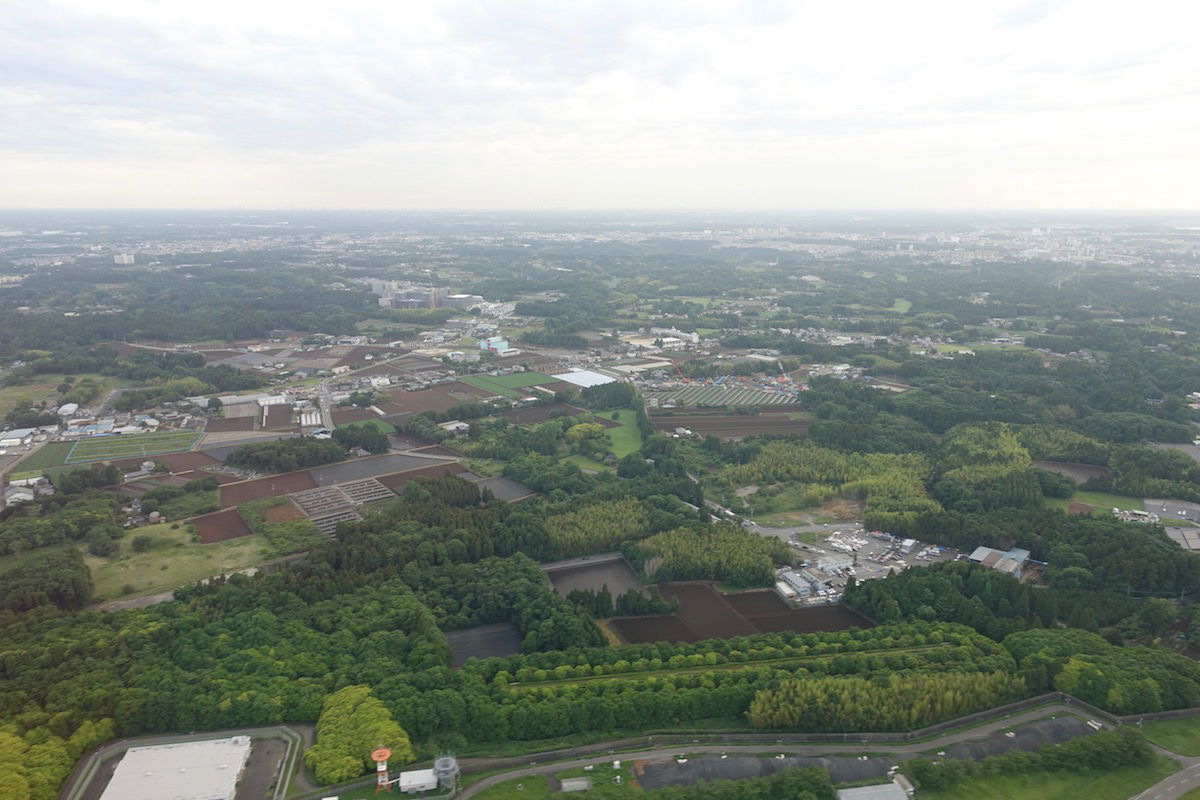 View after takeoff from Narita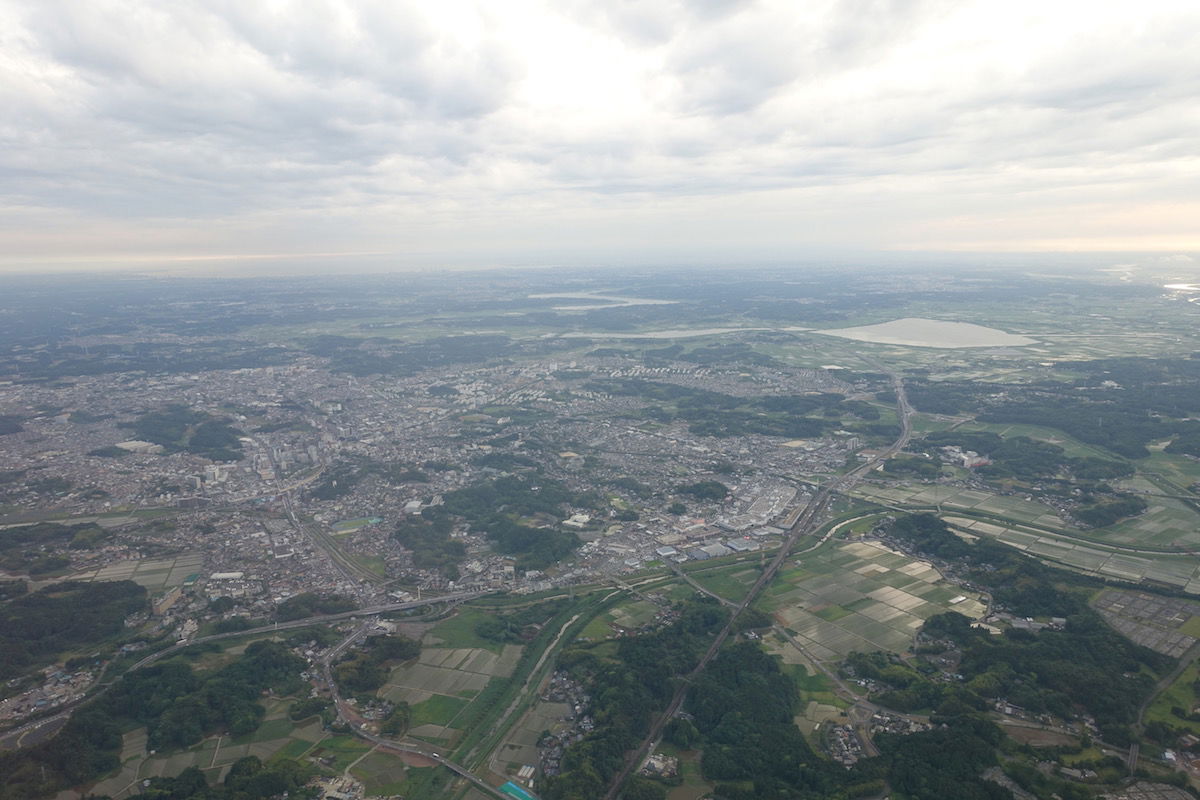 View after takeoff from Narita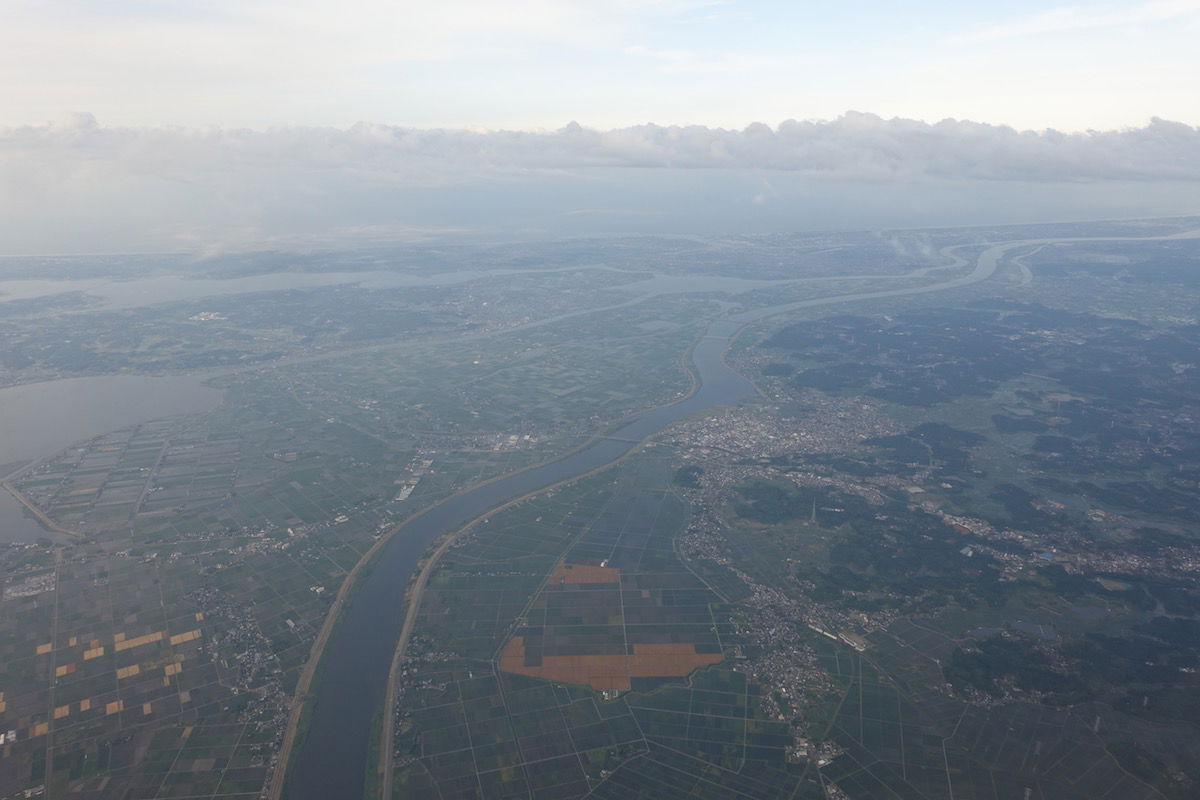 View after takeoff from Narita
Once the seatbelt sign was off I checked out the lavatory at the front of the cabin, which was pretty basic, without many amenities (though it was very clean).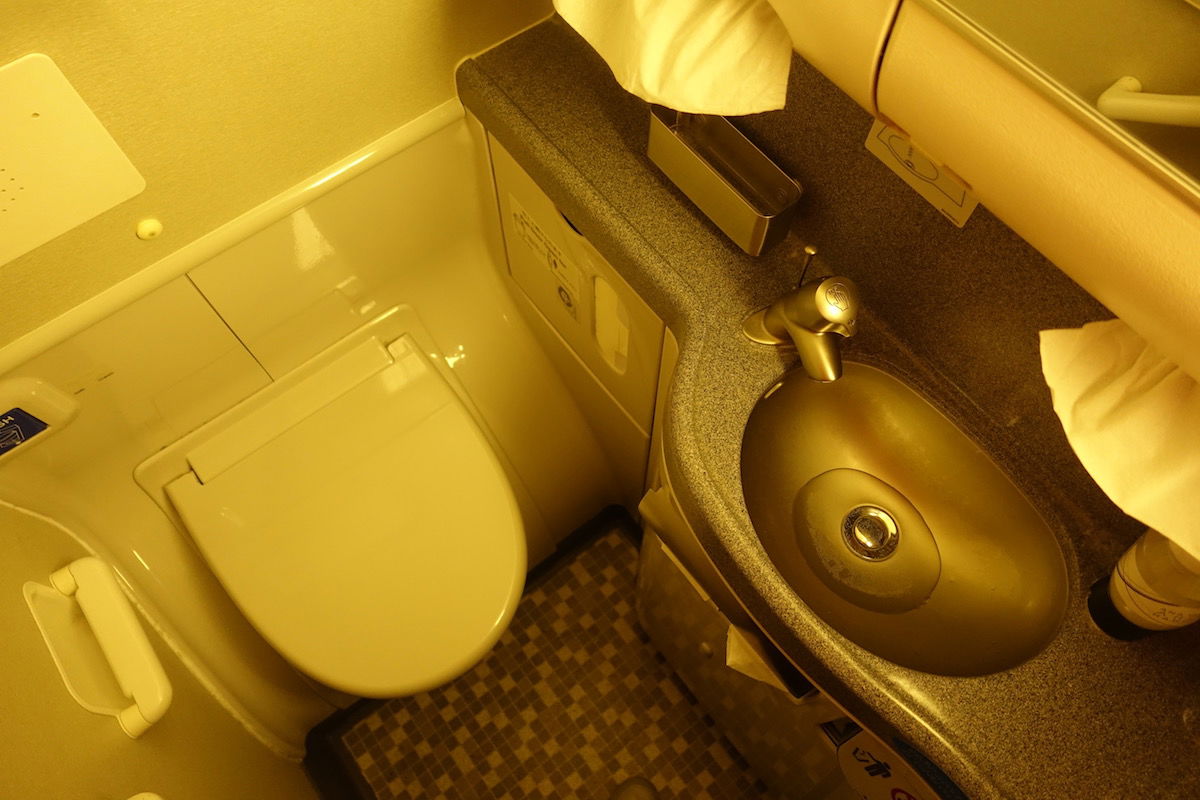 ANA 737 lavatory
I also tested out the seat to see how far it would recline. While it reclined a fair bit, the problem was that the base of the legrest couldn't be pushed down very far. So if you're over 5'6″ or so, it's incredibly uncomfortable to use the footrest, in my opinion.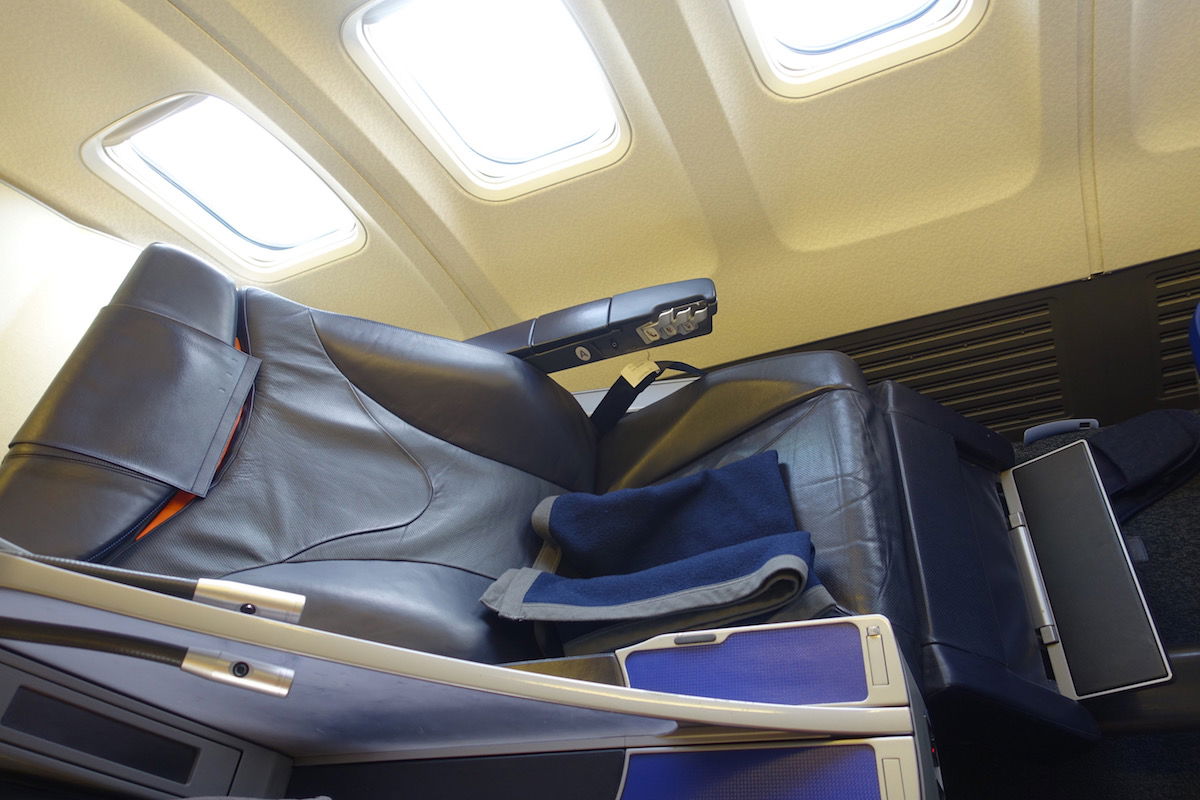 ANA 737 Premium Class seat recline
The crew turned on some entertainment on the overhead monitors.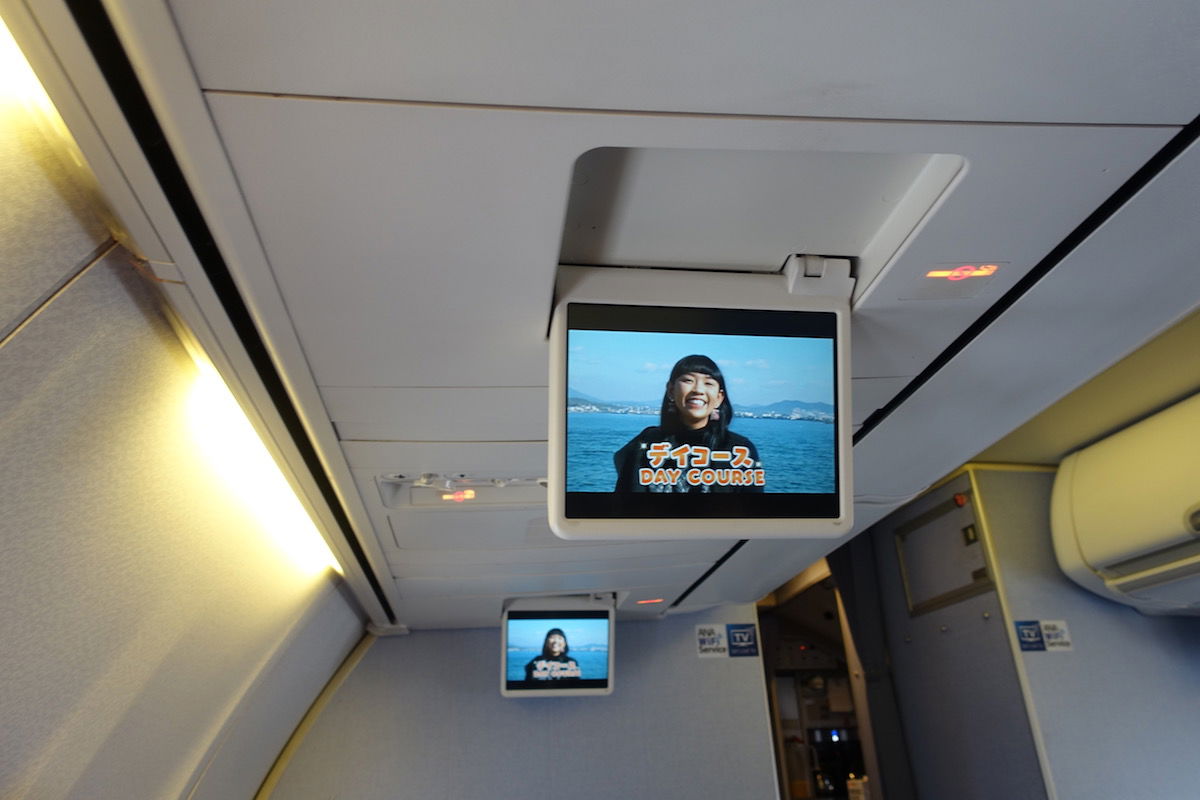 ANA 737 Premium Class inflight entertainment
It also only occurred to me after the fact that ANA offers free Wi-Fi on domestic flights. Grrr, I'm annoyed I missed that.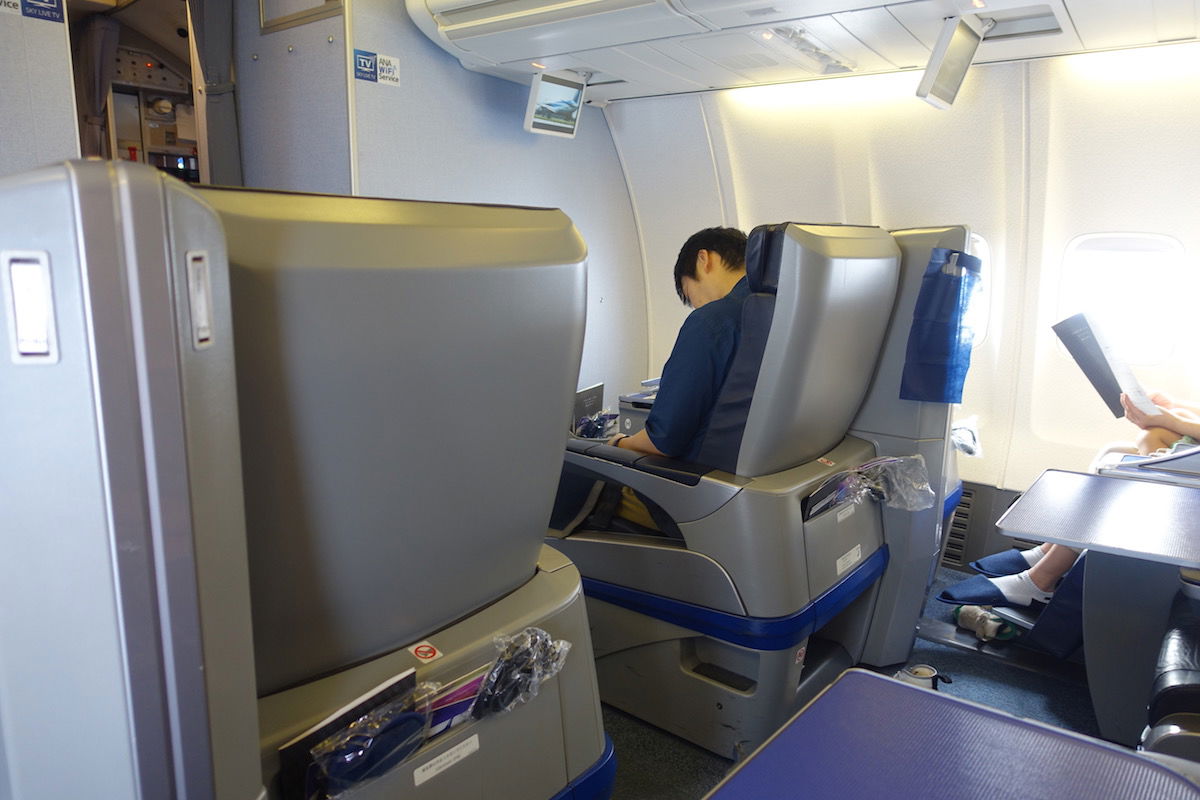 ANA 737 Premium Class cabin
About 15 minutes after takeoff the crew passed through the cabin with a cart to commence the service. For what it's worth, the menu and drink list read as follows (again, I don't think this was specific to this flight, but rather is a menu that covers all the routes they fly with this plane):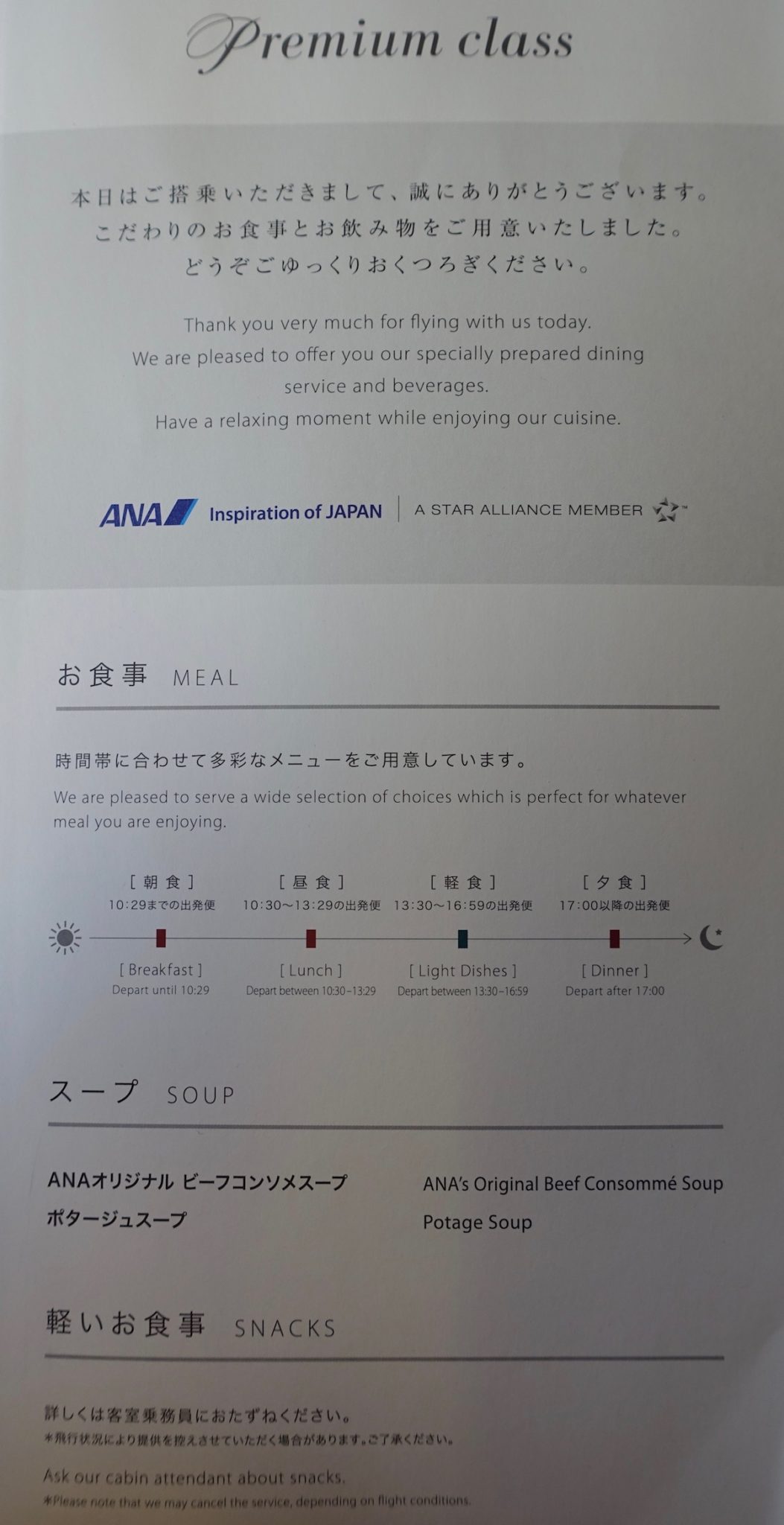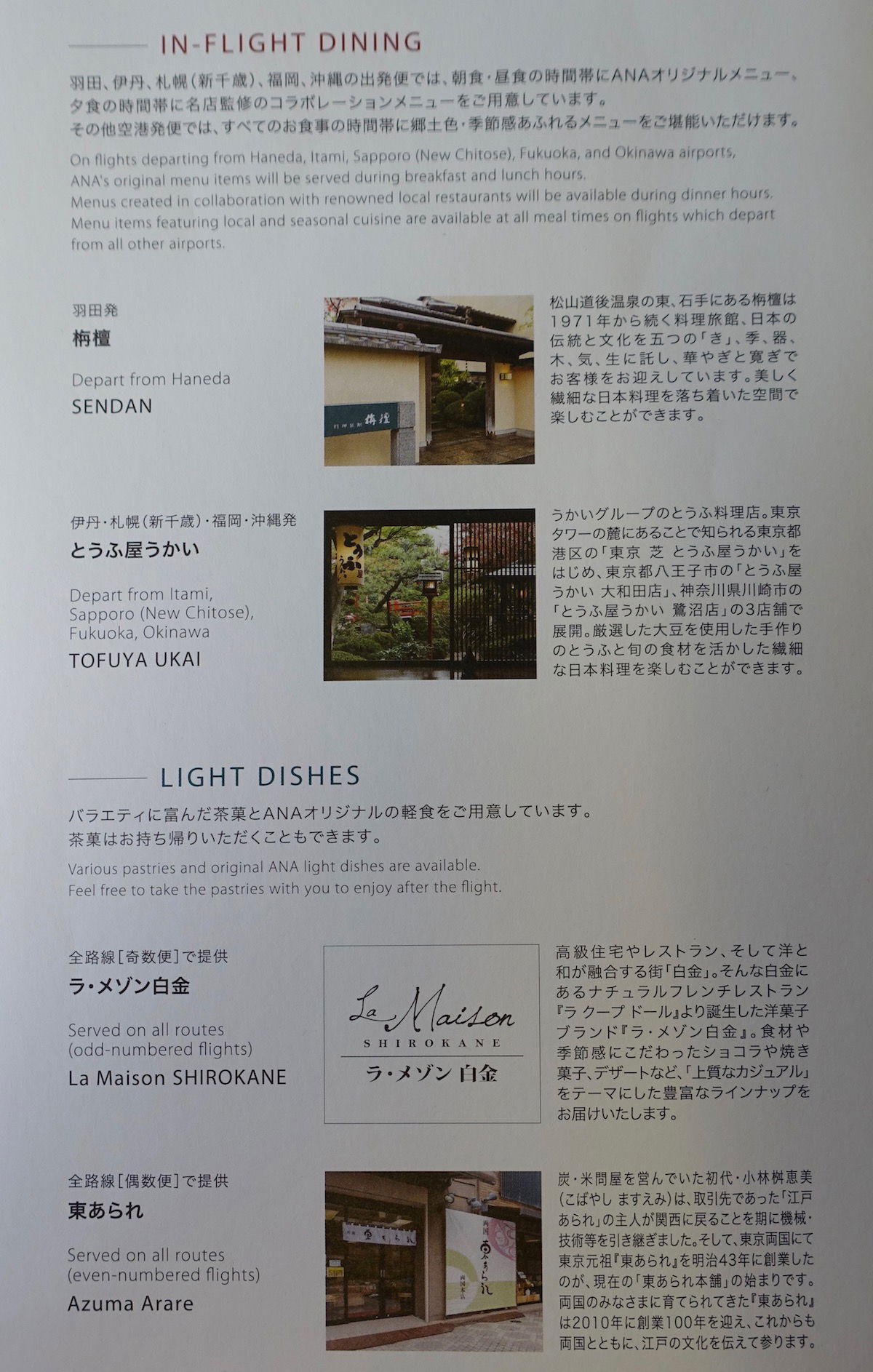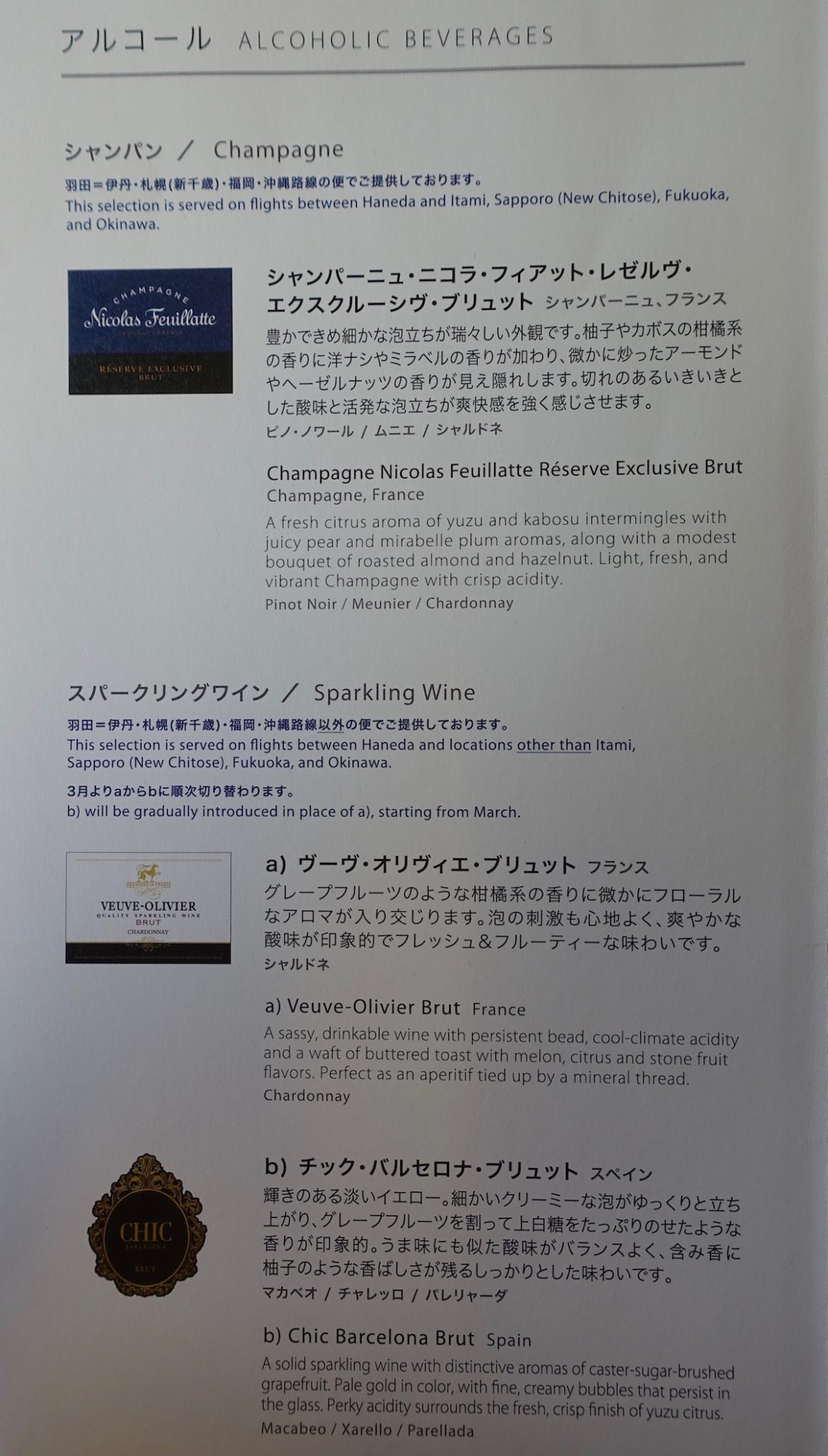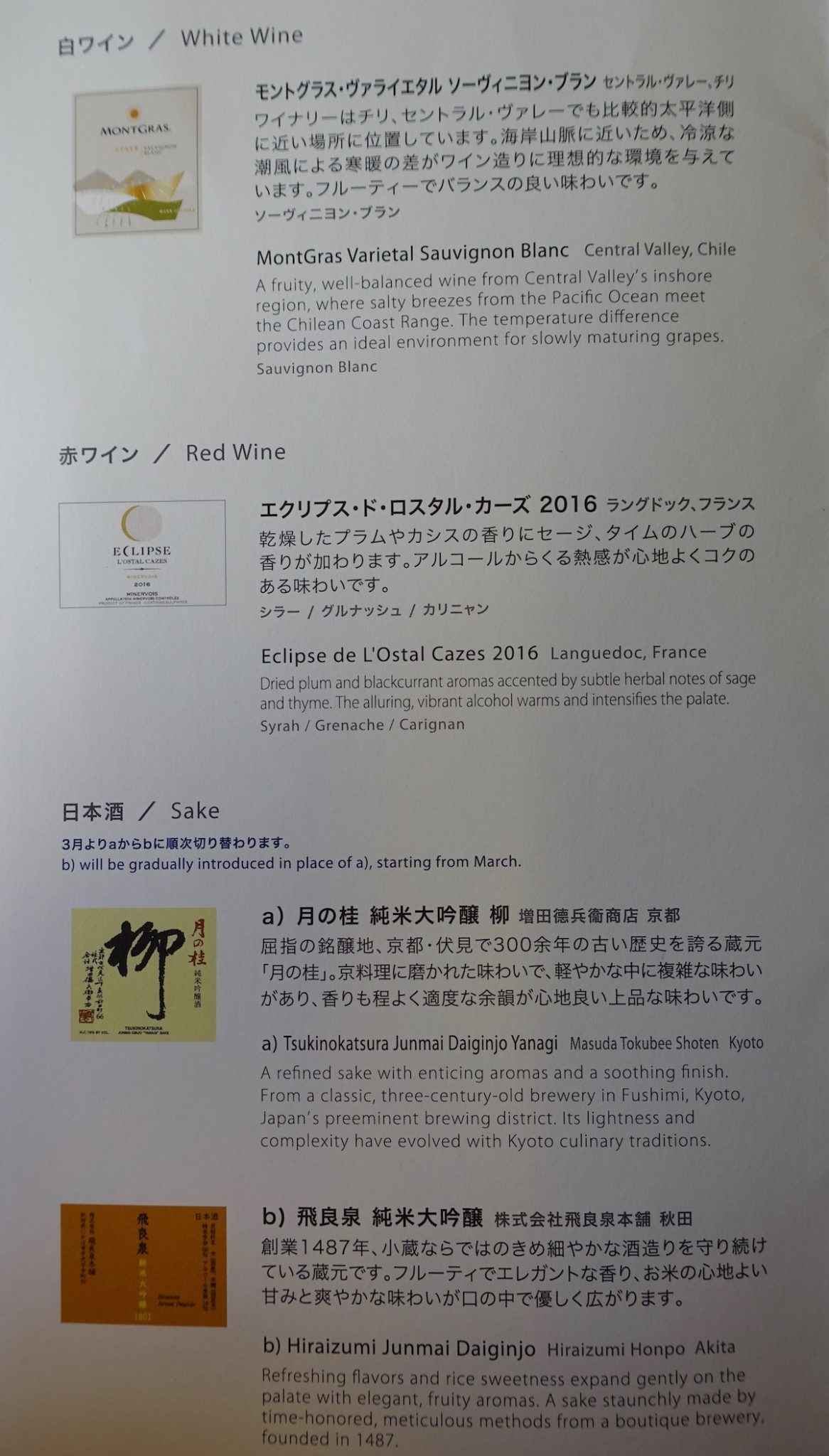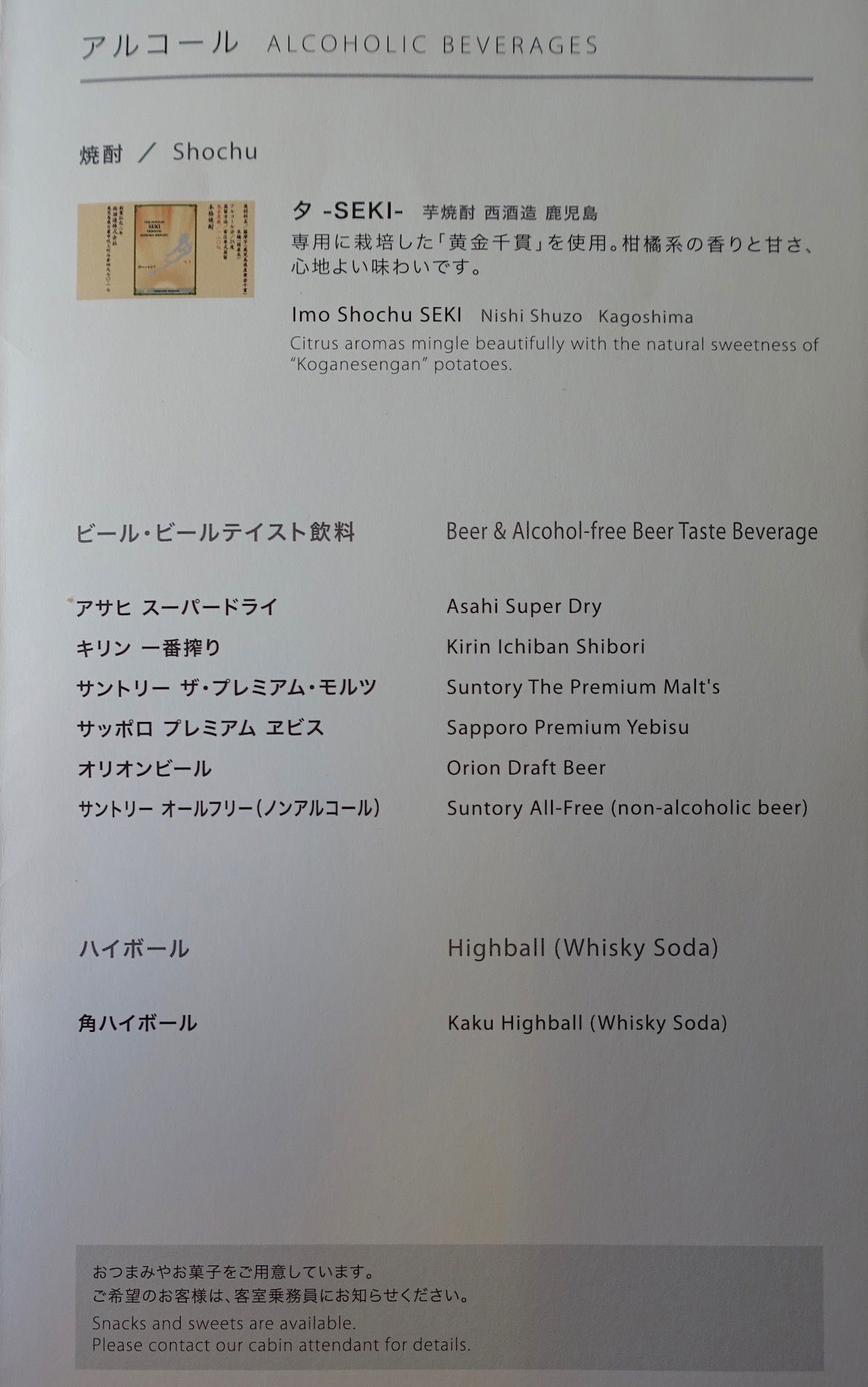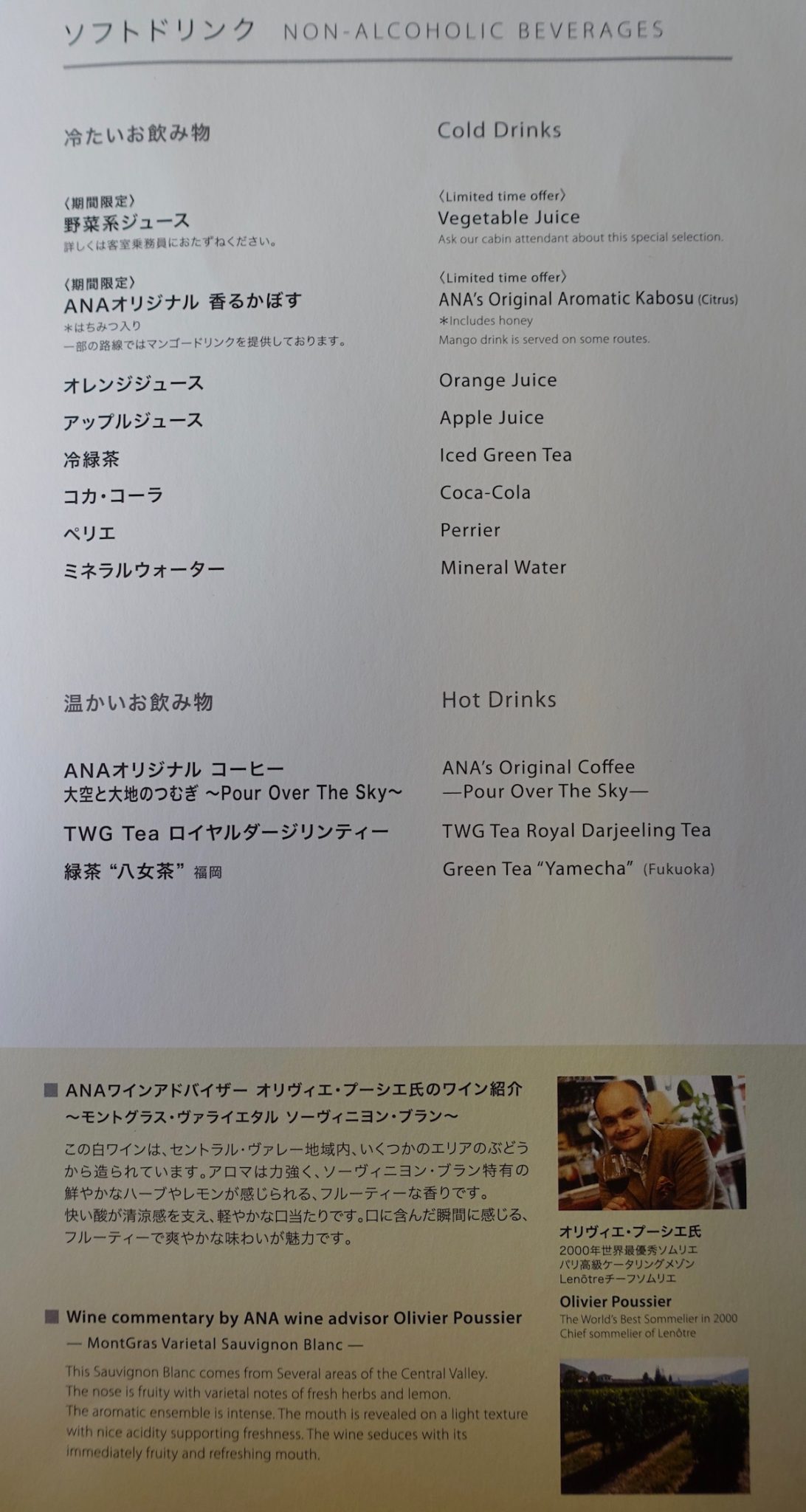 Everyone was served the same meal for dinner. It was exceptional, especially for a sub-hour long flight.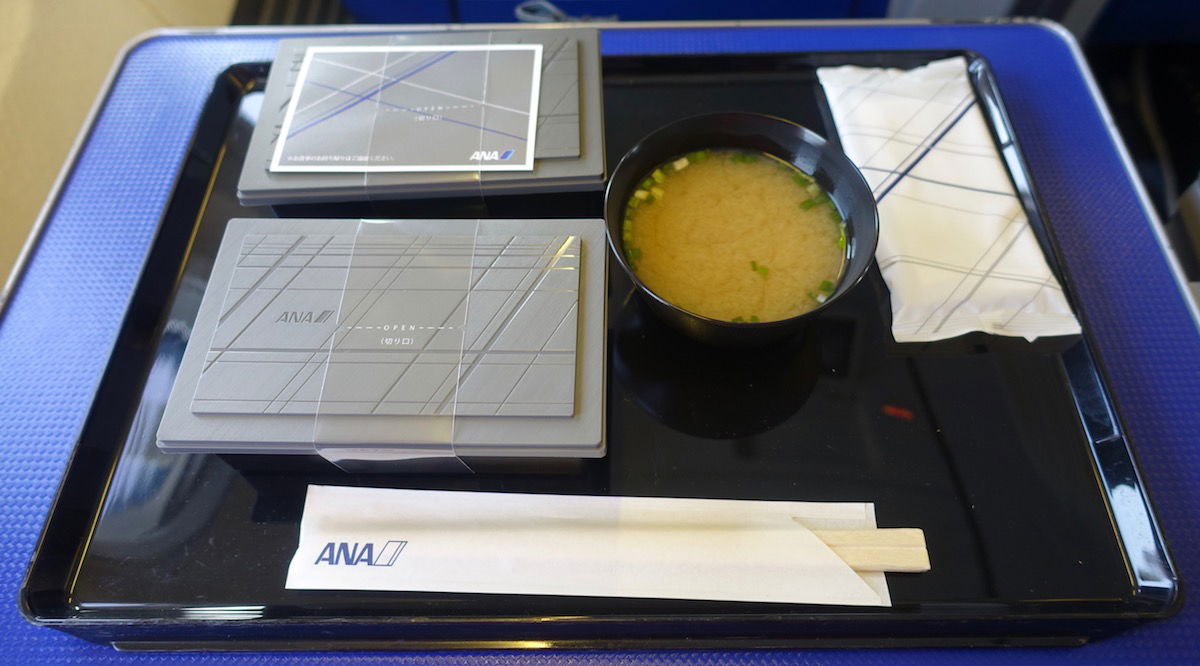 ANA 737 Premium Class meal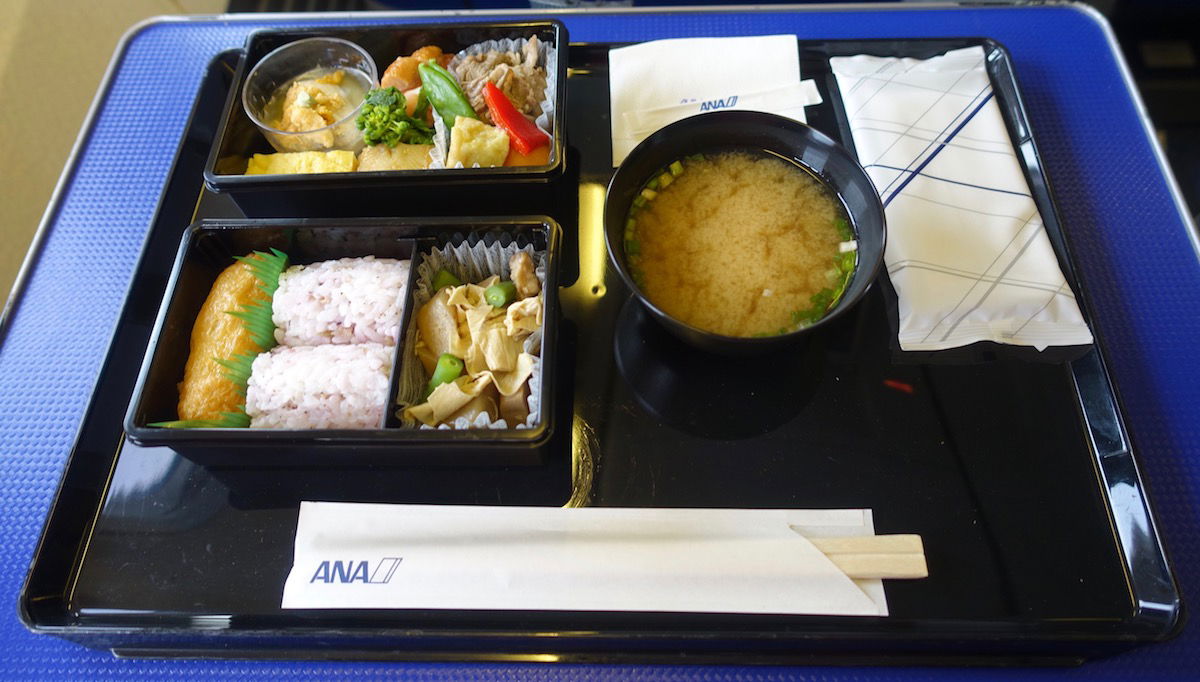 ANA 737 Premium Class meal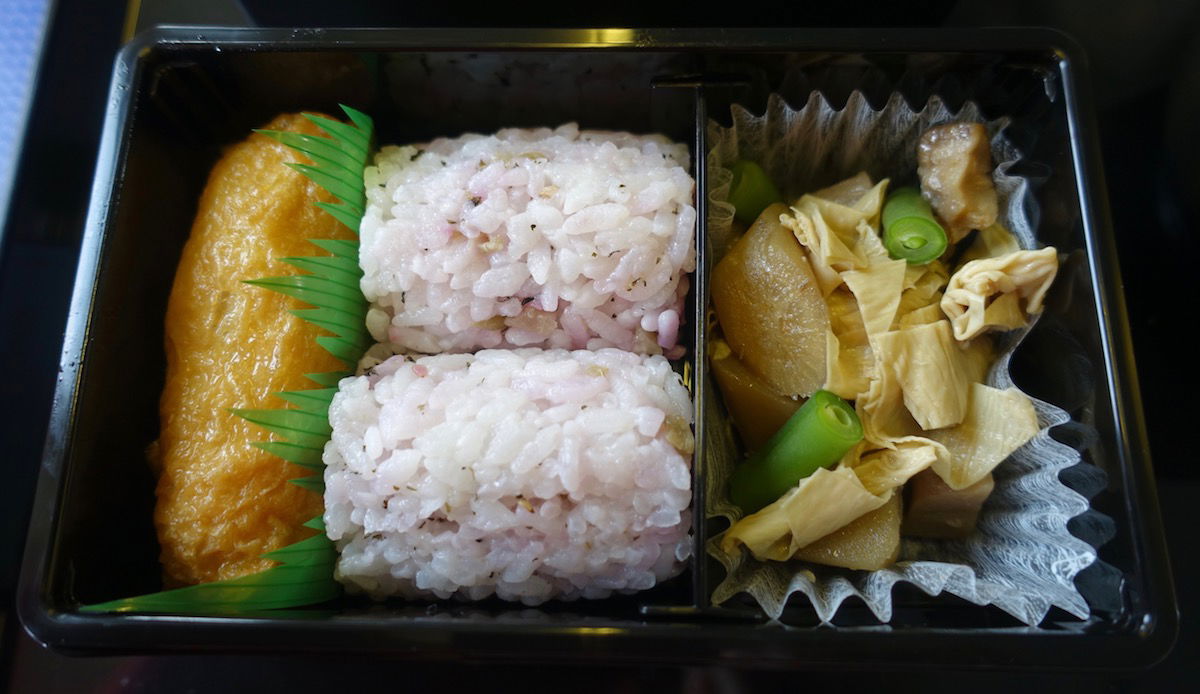 ANA 737 Premium Class meal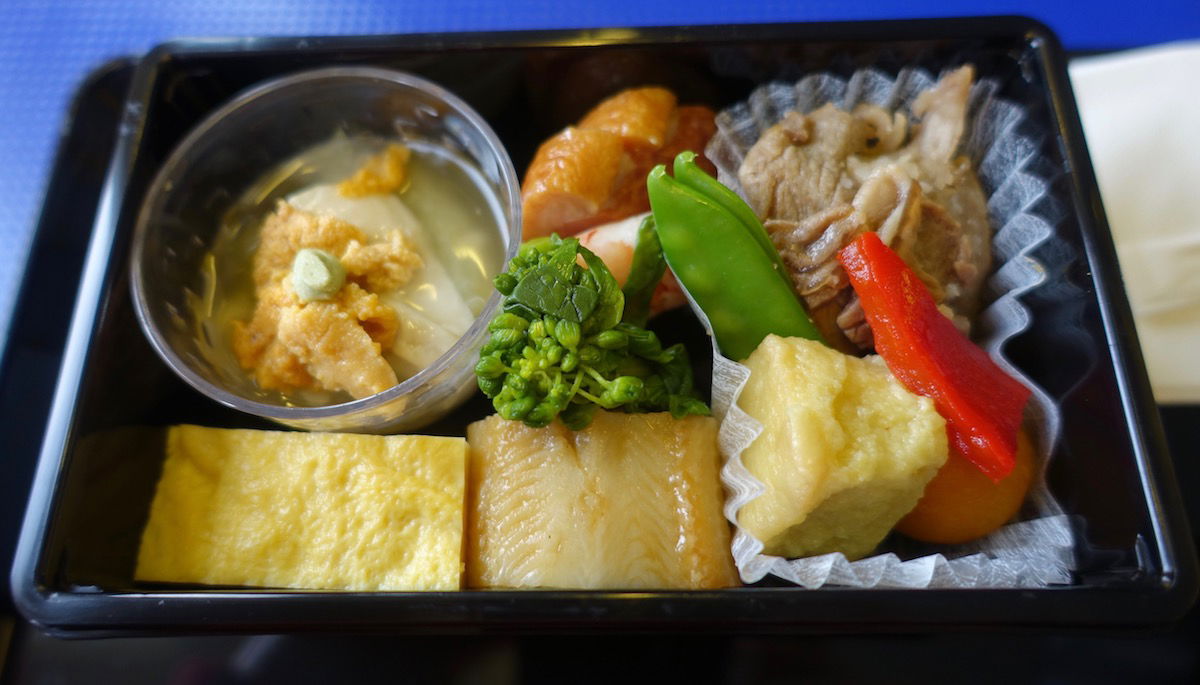 ANA 737 Premium Class meal
I'm not sure what exactly everything was. There was a card with a description (I assume?), but it was only in Japanese.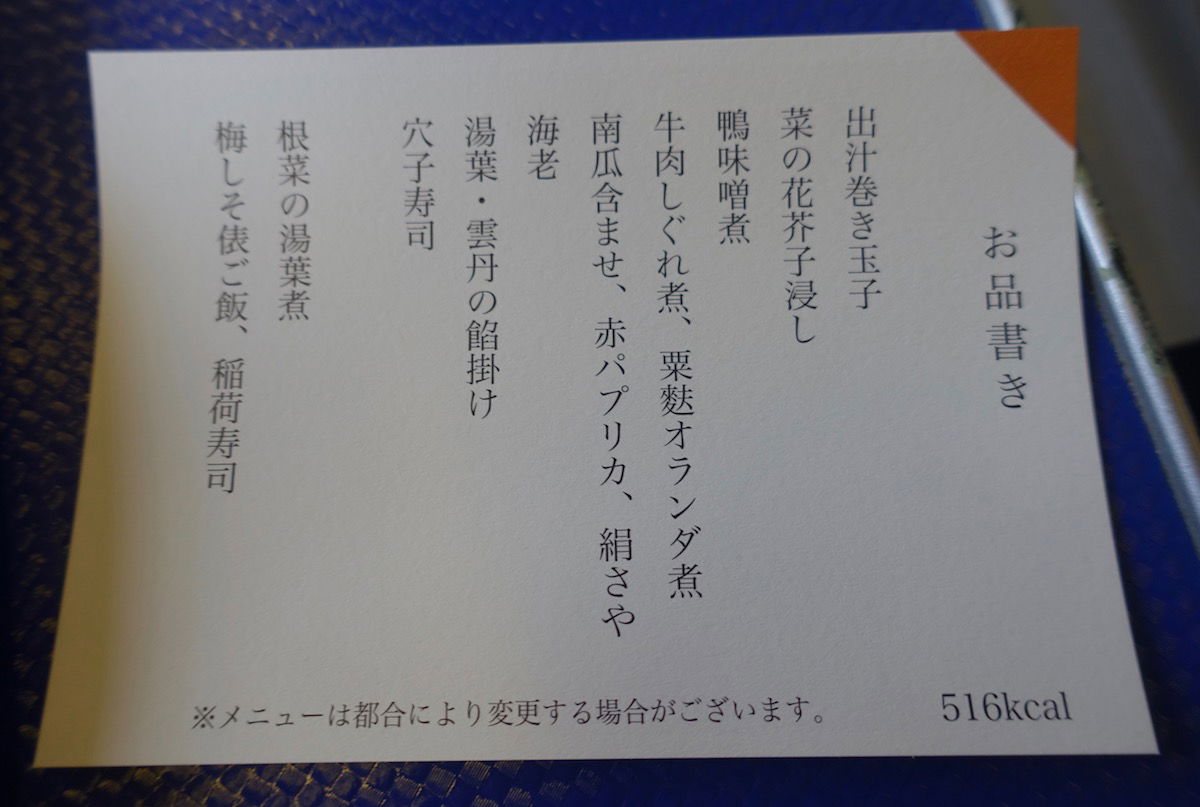 ANA 737 Premium Class meal description
The crew first presented everyone with the meal, and then offered drinks. I figured I had to order the "champagne" to see what they were serving, and compare it to the 2004 Krug I had on my flight from Chicago.
Initially when I looked at the menu I saw that they were offering Nicolas Feuillatte and Veuve-Olivier Brut. Either sounded good to me, though I was rooting for the latter, based on the description of it being "sassy and drinkable," which is also how I'd describe myself. Okay, at least the sassy part…
Well, suffice to say I was disappointed when I was served "CHIC Barcelona Cava." It was… borderline undrinkable. I should have known this was being served based on the menu, but I didn't get that far in my reading before I ordered.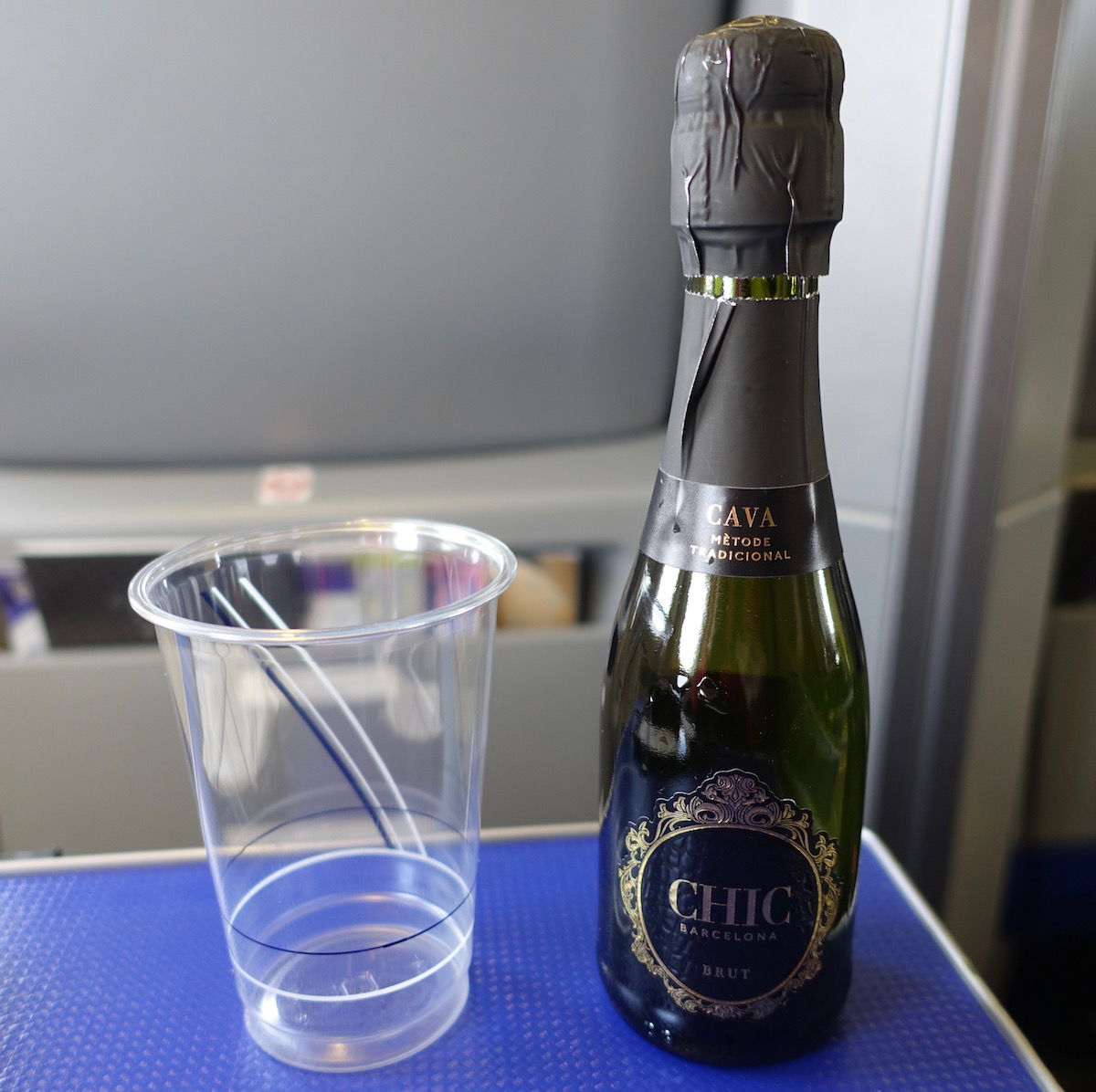 ANA 737 Premium Class sparkling wine
Just as I finished the meal the seatbelt sign was turned on, around 5:50PM. At this point we were well into our descent.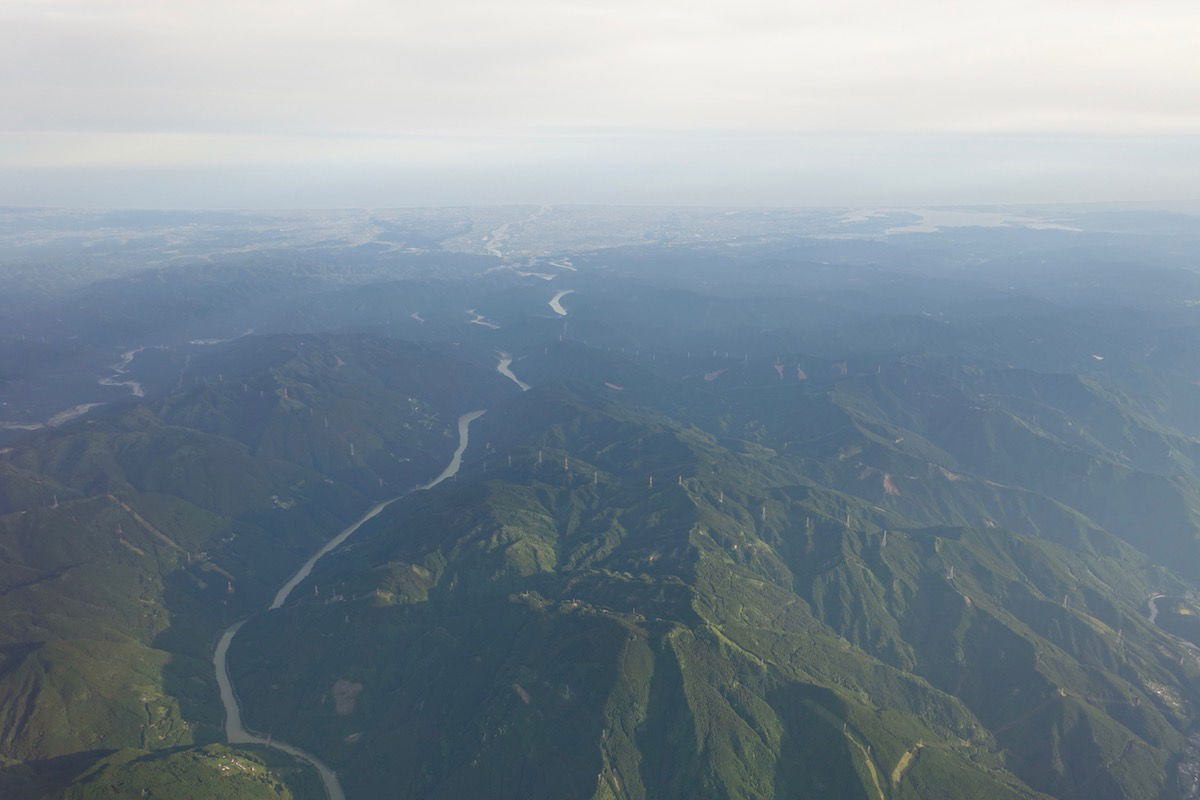 View approaching Nagoya
To my surprise, the crew asked if I wanted another drink. I ordered a coffee, which was brought to me in a cup with a lid, along with an earl grey cookie.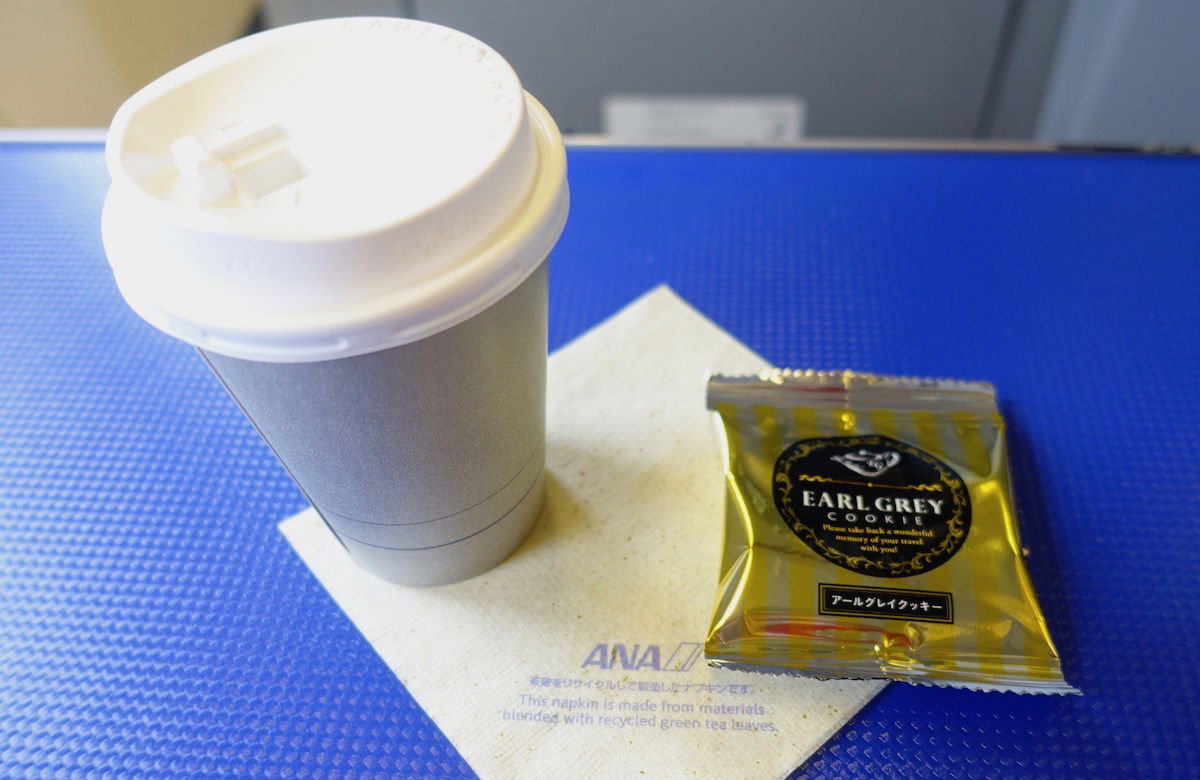 ANA Premium Class coffee & cookie
The earl grey cookie was tasty, and I love the fact that ANA has "to go" cups. It's so nice to be able to sip on your drink while descending and looking out the window, and this is something I wish other airlines would offer as well. What a great concept, especially for such a short flight.
The views on approach continued to be great.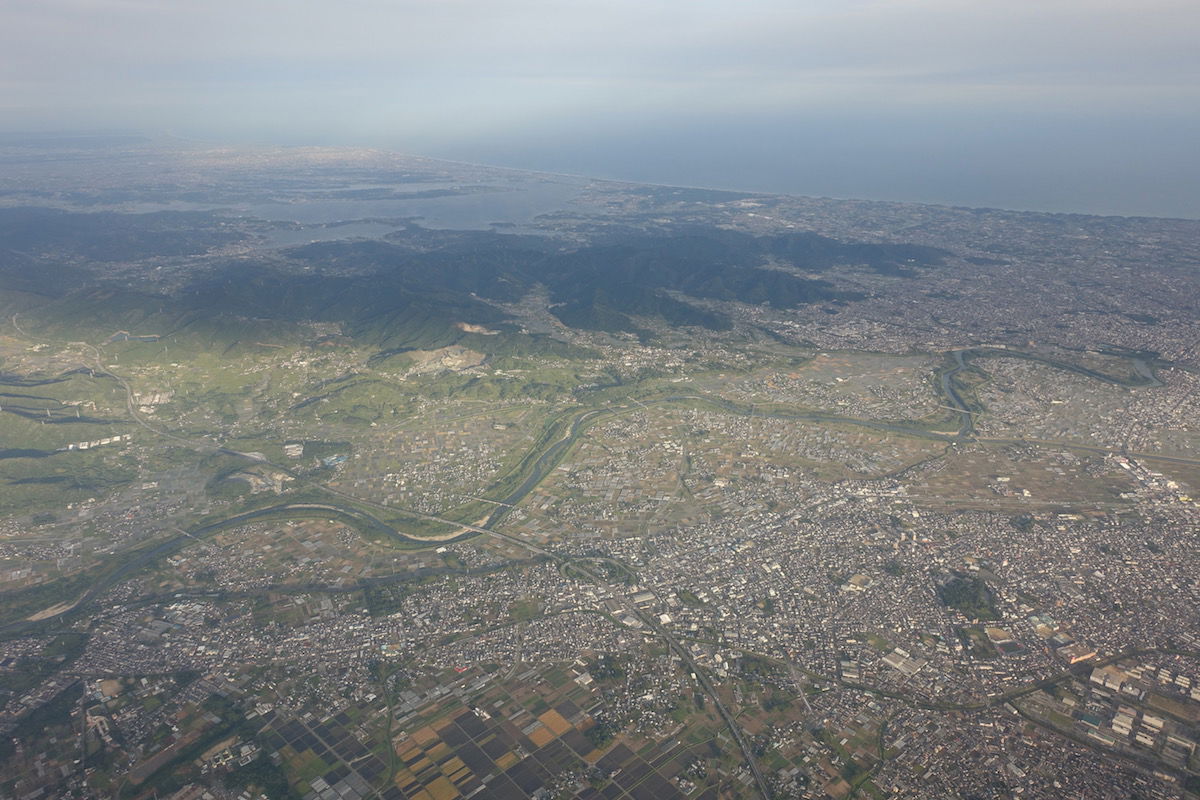 View approaching Nagoya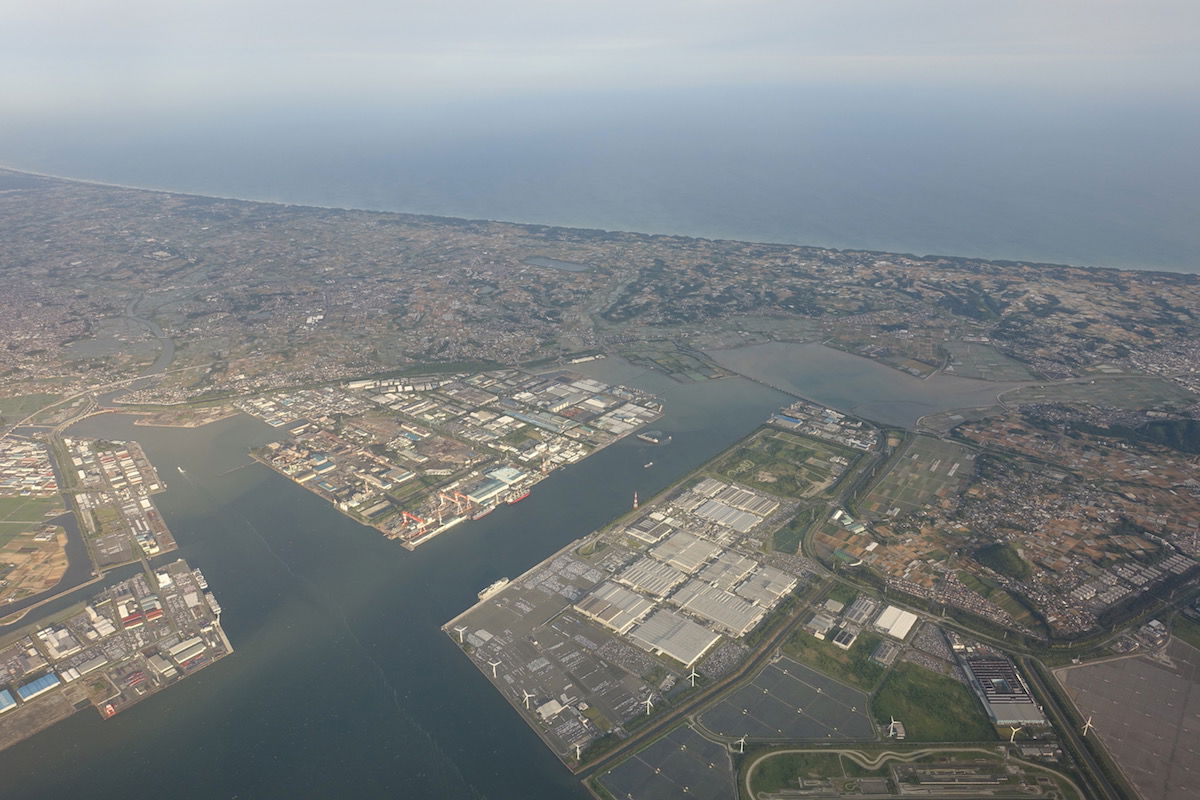 View approaching Nagoya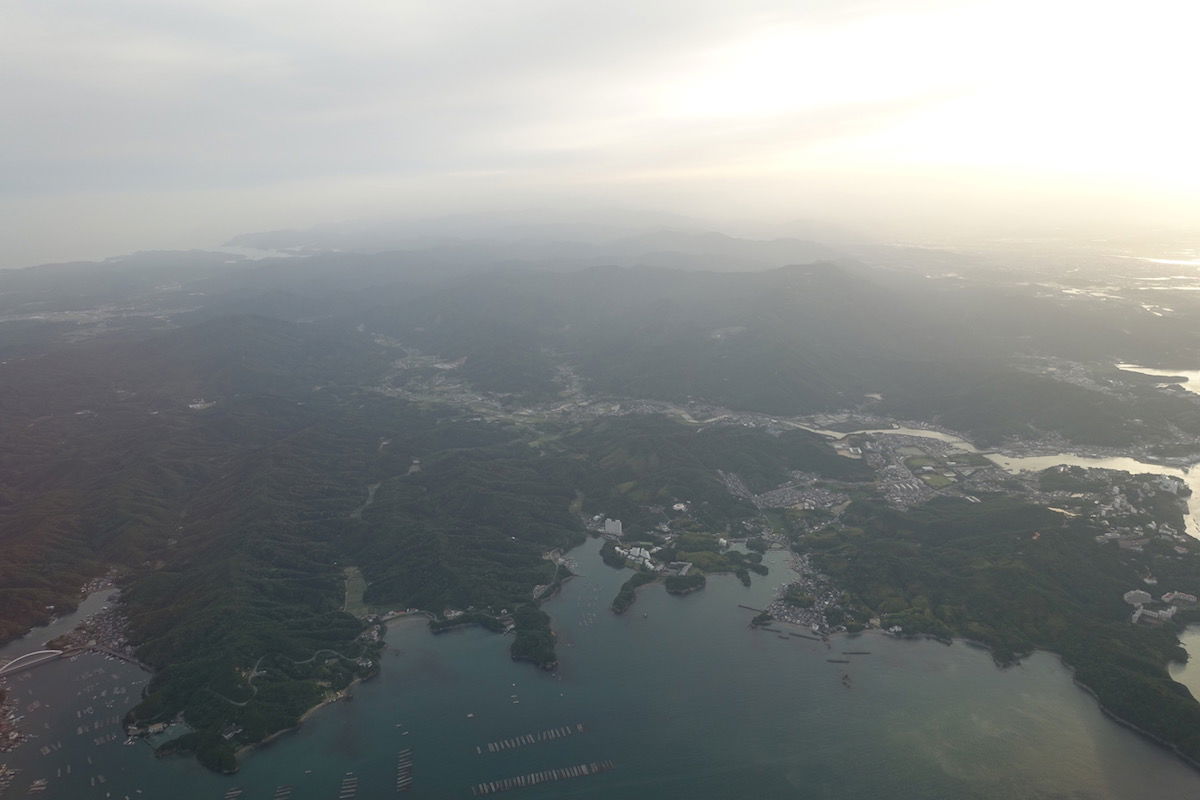 View approaching Nagoya
Our flight time ended up being a bit longer than expected (about an hour, rather than 52 minutes) as we were vectored out over the ocean and had to hold there for a bit. This made for some incredible sunset views.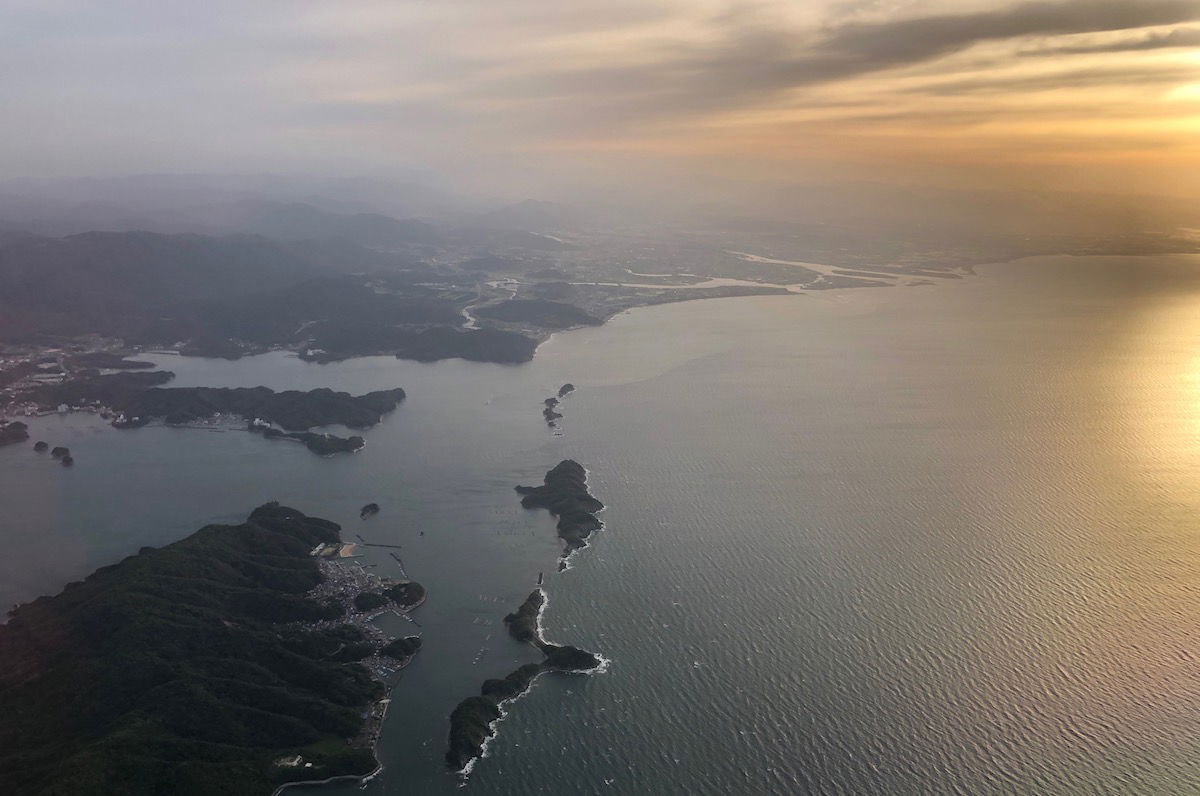 View approaching Nagoya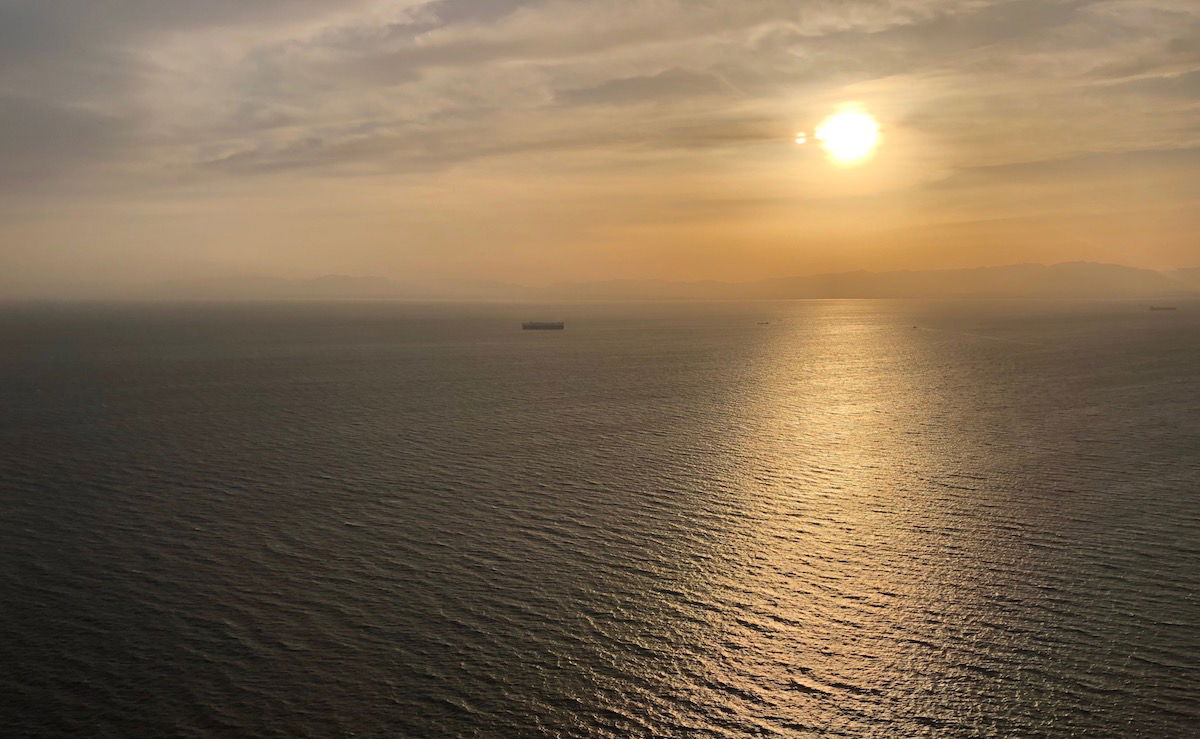 View approaching Nagoya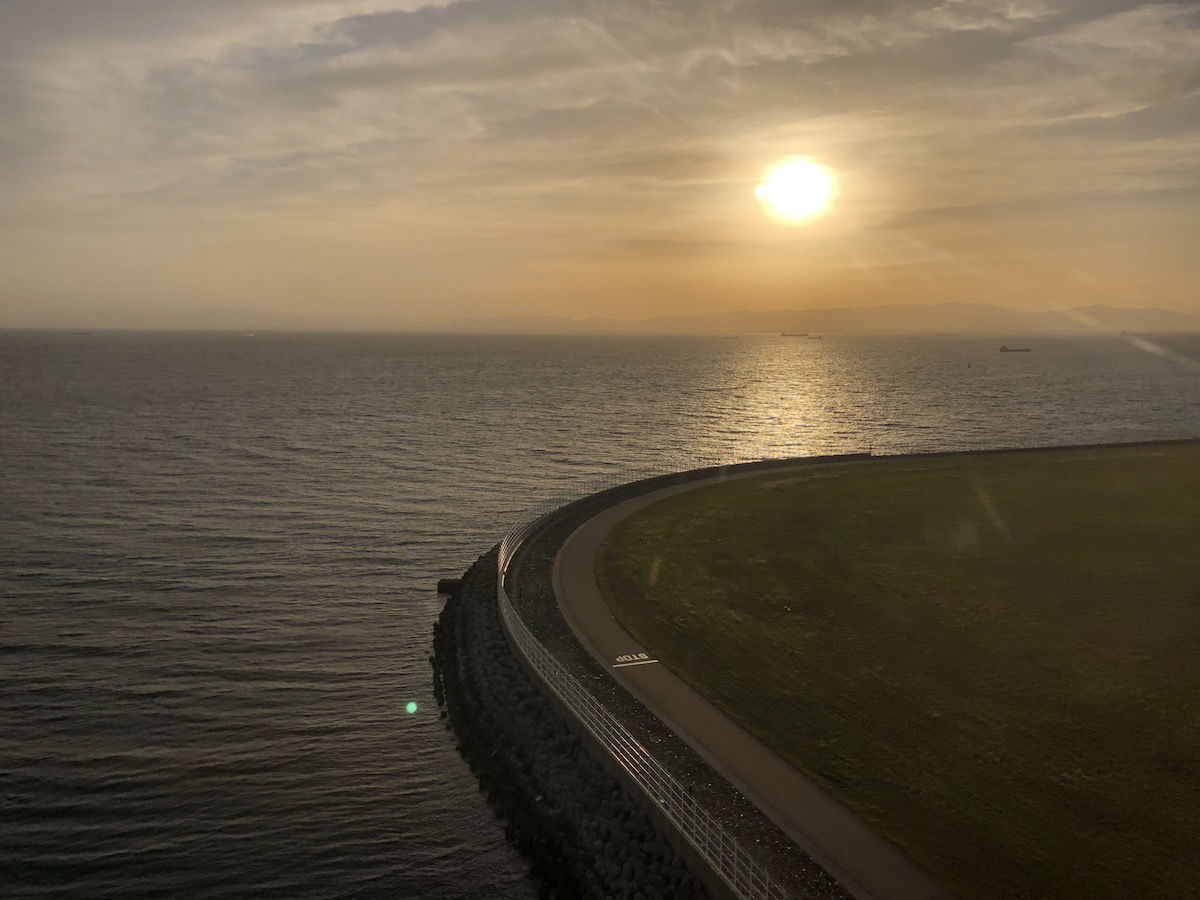 View approaching Nagoya
We touched down in Nagoya at 6:15PM. From there we had a short two minute taxi to our arrival gate, where we parked next to a Solaseed Air 737.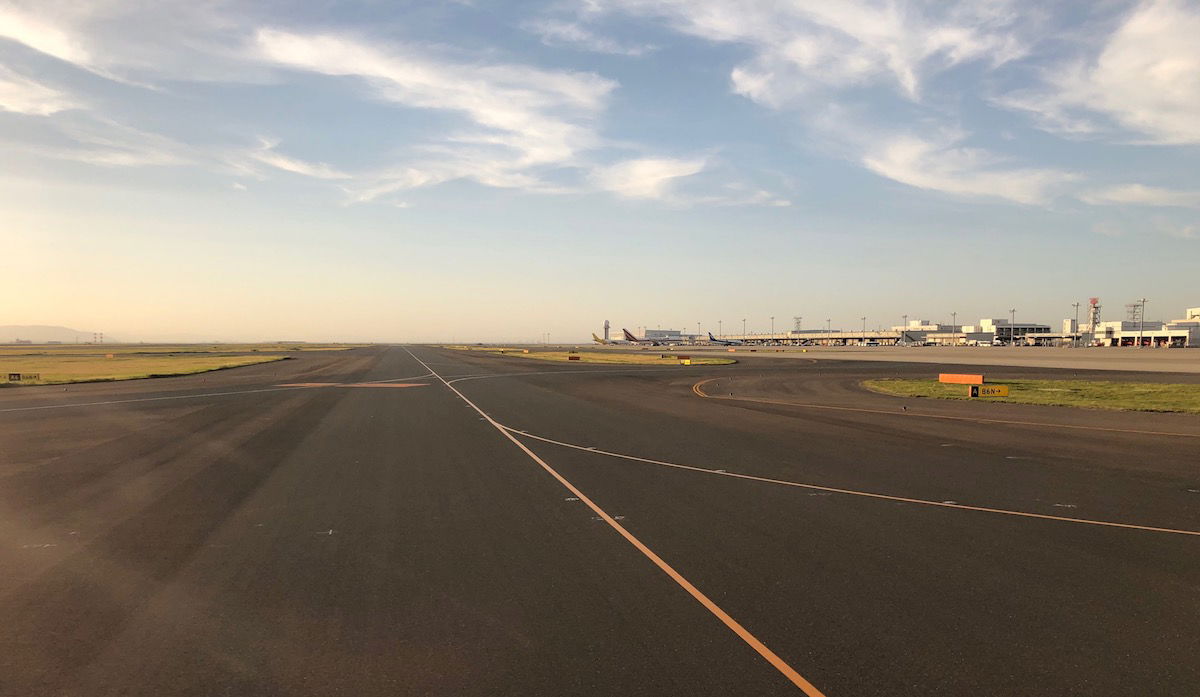 Taxiing Nagoya Airport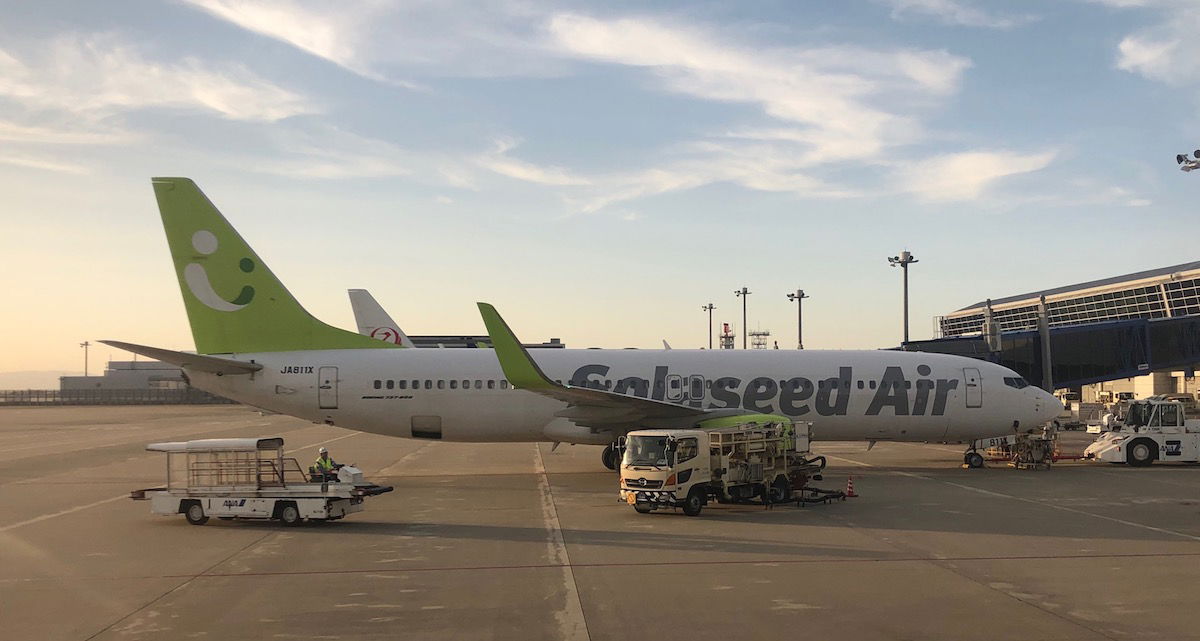 Nagoya Airport
We were excited to get a good night of sleep after a long travel day!
ANA 737 Premium Class bottom line
Domestic flights within Japan are unlike anywhere else for a variety of reasons. While train travel is the most popular way to get around Japan, there are markets where trains aren't feasible, and in our case we were landing at Narita, so a connecting flight was the fastest option.
While ANA's Premium Class seats are weird, we had a great flight — the seats were at least spacious, service was friendly, and food was good. One innovation that I really like is how ANA has to-go cups, so you can sip on your preferred beverage as you descend, which especially comes in handy on flights this short.
If you've taken a flight within Japan, what was your experience like?