American Express shut down its popular Centurion Lounges back in mid-March. This was presumably done due to a combination of lack of demand, as well as a need for updated procedures. Well, after a closure of over six months, Centurion Lounges will finally start to reopen.
Amex Centurion Lounges reopening
It has been announced that American Centurion Lounges will start to reopen as of October 5, 2020. Specifically, the lounges in Philadelphia and Seattle will open as of those dates, with other lounges expected to follow soon (though no exact dates have been given beyond that).
How will Amex Centurion Lounges change?
Amex Centurion Lounges are known for buffets with hot food, excellent drinks, and spas, so how will services change in light of coronavirus?
Guests will have to wear face coverings when entering Centurion Lounges
Seating has been spaced out to provide additional distancing, and there will be plexiglass shields in serving areas
Hot food will be pre-portioned and served by American Express staff, rather than from buffets
Drinks will continue to be served at the bar — the full wine selection will still be available, along with a shorter cocktail list, to minimize wait times for drinks
For Centurion Lounges with spas, services will be limited to Theragun massages and digital meditations
Practices will be re-evaluated on an ongoing basis, so could be modified as time goes on
It sounds to me like Amex is taking the right approach to reopening lounges, and that the lounge experience should still be significantly more elevated than most other US lounges.
Here are some pictures American Express shared of the updated lounge protocols: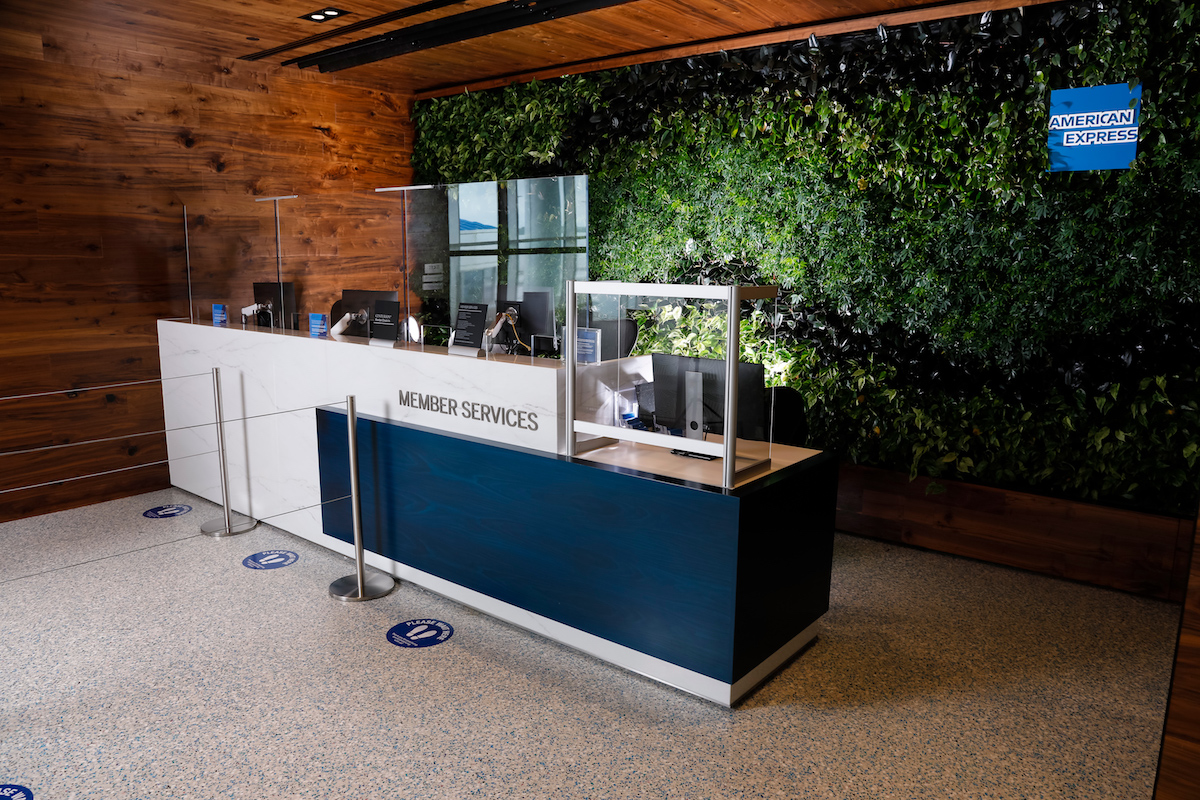 Updated Centurion Lounge procedures

Updated Centurion Lounge procedures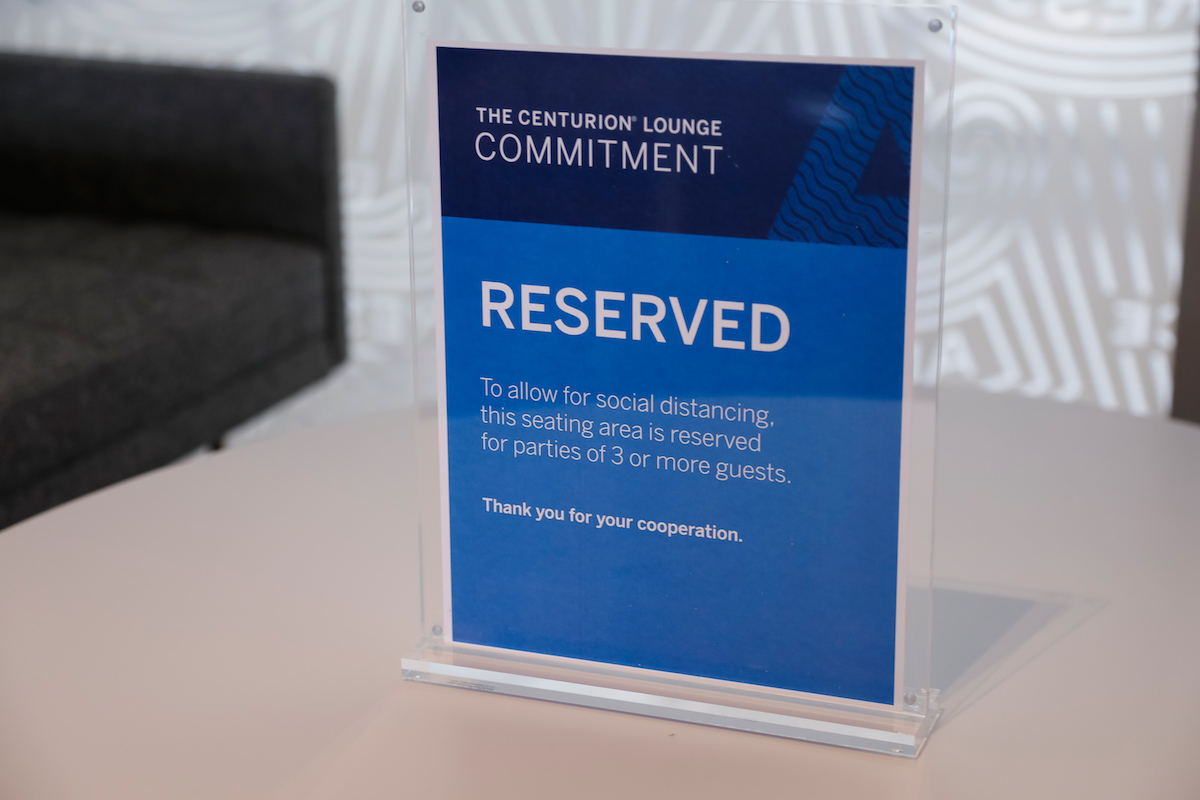 Updated Centurion Lounge procedures

Updated Centurion Lounge procedures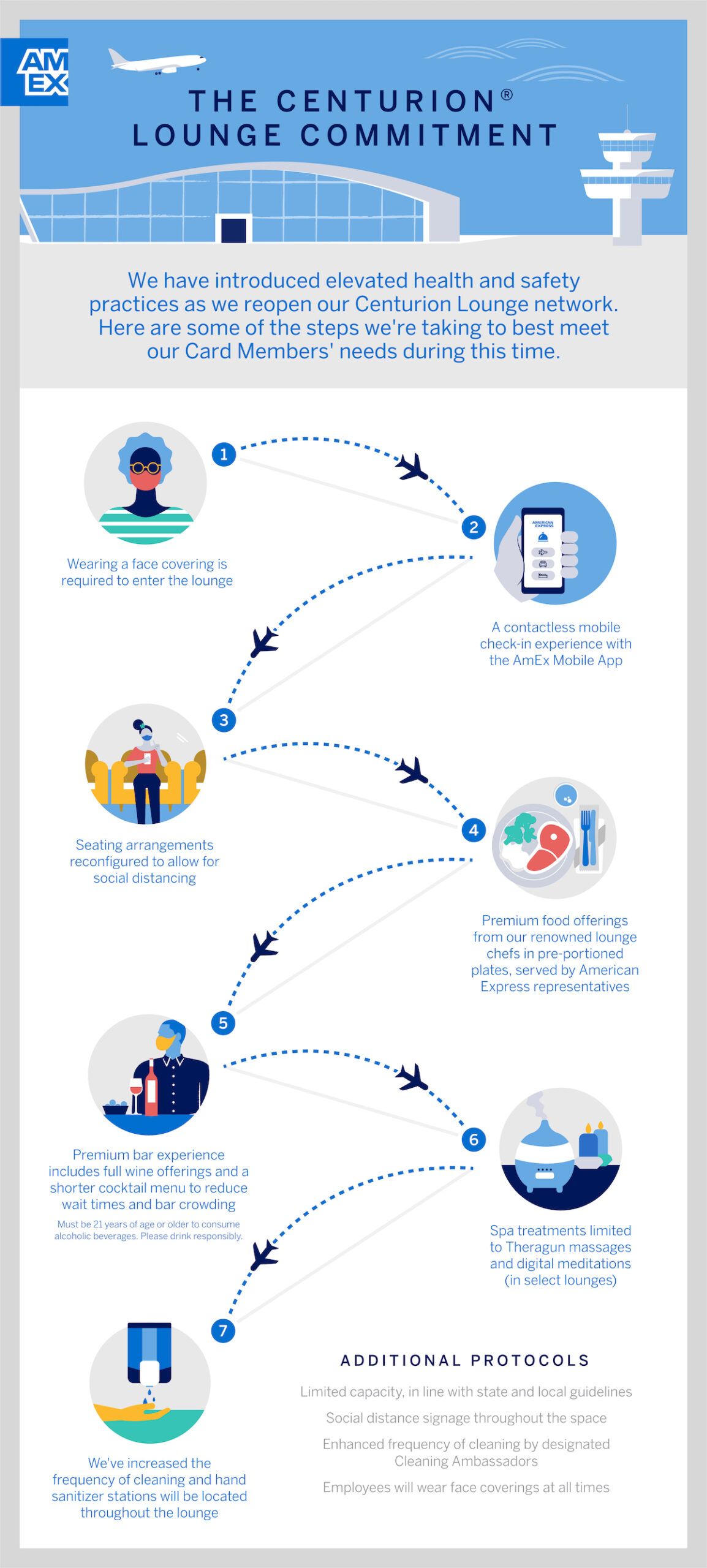 New & expanded Centurion Lounges coming
American Express also shares some updates regarding new and expanded Centurion Lounges, which are coming soon:
Centurion Lounges at Denver International Airport, New York JFK Airport, and London Heathrow Airport, are on track to open later this year
The Centurion Lounge Las Vegas will be expanded from 9,000 square feet to over 13,400 square feet, and the expanded space should be ready in 2021
The Centurion Lounge New York LaGuardia will double in size and relocate to a new space post-security in Terminal B, and should open in 2021
Rendering of the new Centurion Lounge LaGuardia
Bottom line
It's great to see that Centurion Lounges will slowly start to reopen as of October. Virtually all other lounge groups in the US have already started to reopen, and many people were wondering how much longer it would take Amex.
It sounds like Amex is taking good precautions and will still offer a solid experience, with hot food, wine, and (limited) cocktails.