In mid-2021 we learned that the Amex Centurion Lounge network would be expanding to Atlanta (ATL), and we now have some more details about what that will look like. This is in addition to a Centurion Lounge coming to Washington (DCA).
Centurion Lounge coming to ATL
An Amex Centurion Lounge will be opening at Hartsfield-Jackson Atlanta International Airport (ATL) in 2023, though we don't have any details about the timeline beyond that. The lounge will be roughly 26,000 square feet, making it the largest Centurion Lounge by far. As a point of comparison, the current largest Centurion Lounge is in New York (JFK), and that lounge is around 15,000 square feet.
The Amex Centurion Lounge Atlanta will be located in Concourse E. All terminals in Atlanta are connected airside, so this lounge can be used by all passengers. The lounge is expected to feature some unique amenities, including multiple outdoor terraces (a first for a Centurion Lounge), plus a bourbon bar. We can expect to learn more about the lounge's features closer to opening.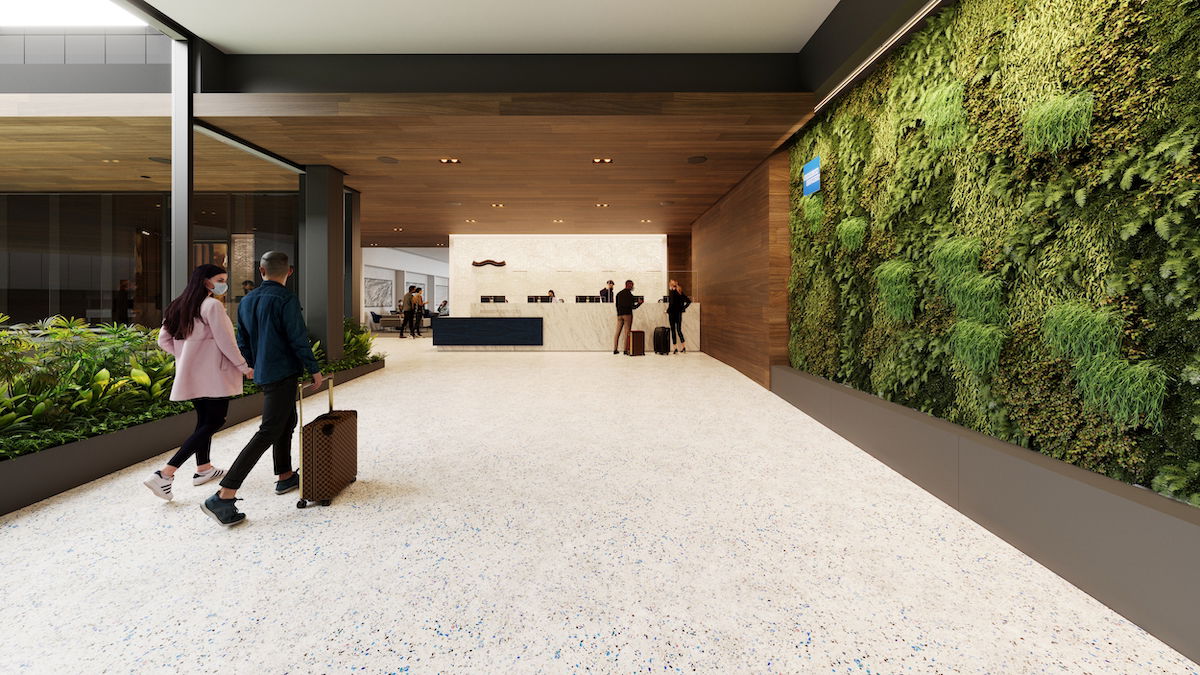 To open this lounge, American Express has signed a 10 year lease deal with the City of Atlanta, with the possibility of two more renewals of five years each. While other lounge operators also wanted to lease the space that American Express got, American Express was chosen "due to the premium and uniquely positioned non-commercial-venture, combined with the considerable invested commitment in HJAIA and the City."
It's noted that unlike other potential lounge developers, American Express has the resources to self-finance the $40 million construction project, and "provide best-in-class experience for the shared premium customers without the need for generating revenue."
Currently Atlanta Airport has a total of a dozen lounges, including:
Nine(!!!) Delta SkyClubs
One American Admirals Club
One United Club
One "The Club"
As you can see, Delta passengers have plenty of choices, while others… don't. So it's an airport with a good amount of lounge capacity, but not much variety.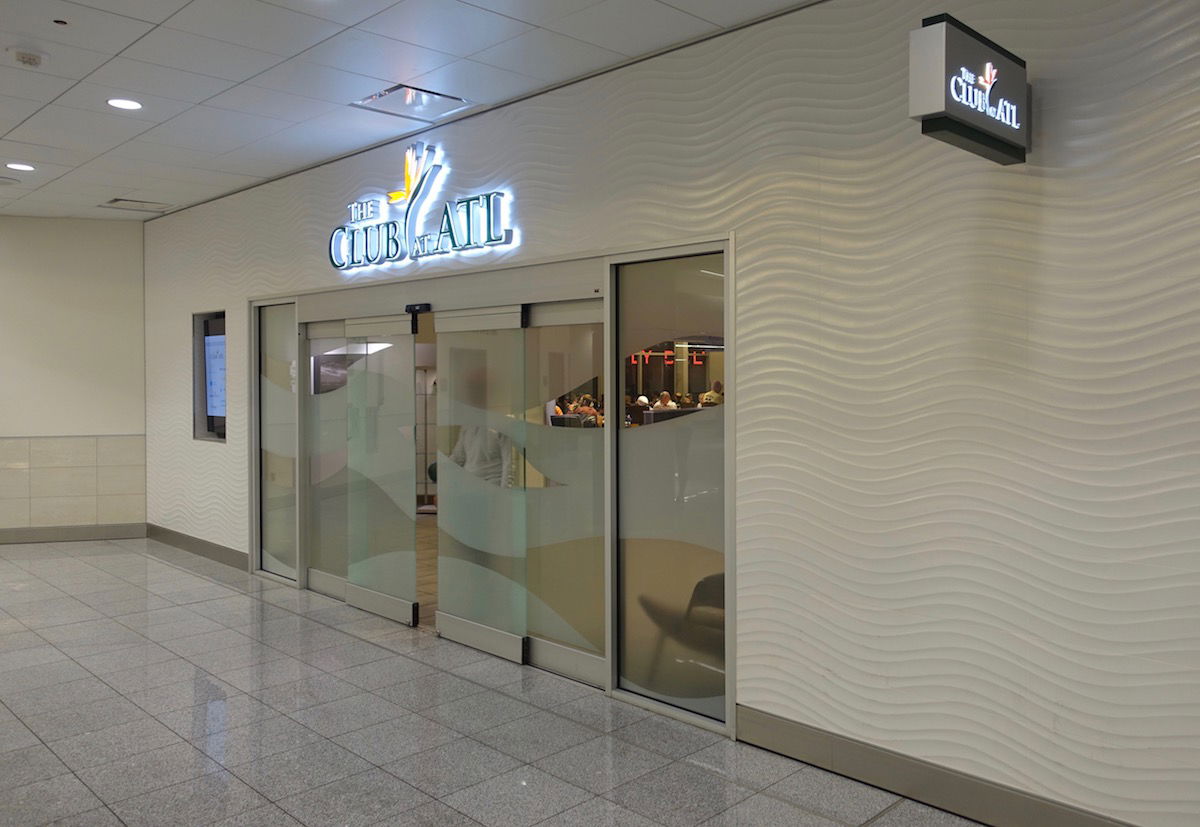 This lounge will be very popular
It's a good thing that the Amex Centurion Lounge Atlanta will be the largest one to date, because I imagine this lounge will also (by far) have the most guests of any Centurion Lounge. That's because of the close partnership between American Express and Delta, leading to lots of eligible guests:
Amex Platinum Card members can access Amex Centurion Lounges when flying any airline, and can access Delta SkyClubs when flying Delta, so it's a card that a lot of Delta flyers have for lounge access
Amex Delta Reserve Card members can access Amex Centurion Lounges and Delta SkyClubs when flying Delta same day
Atlanta Airport has nine SkyClubs for a reason, and a large percentage of the people accessing those lounges will also have Centurion Lounge access.
Amex Centurion Lounges in general have crowding issues, given the huge demand for these lounges. In Atlanta I could see this playing out in one of two ways:
Those eligible for SkyClub and Centurion Lounge access will go to the Centurion Lounge for the superior food and drinks, which will make the SkyClubs a bit less crowded
Since just about everyone eligible for Centurion Lounge access also has SkyClub access (though guesting privileges differ for now, but that will be changing), maybe people will just go to the lounge closest to their gate, and not seek out the Centurion Lounge
Personally I think the former is a much more likely outcome than the latter, but I could be wrong.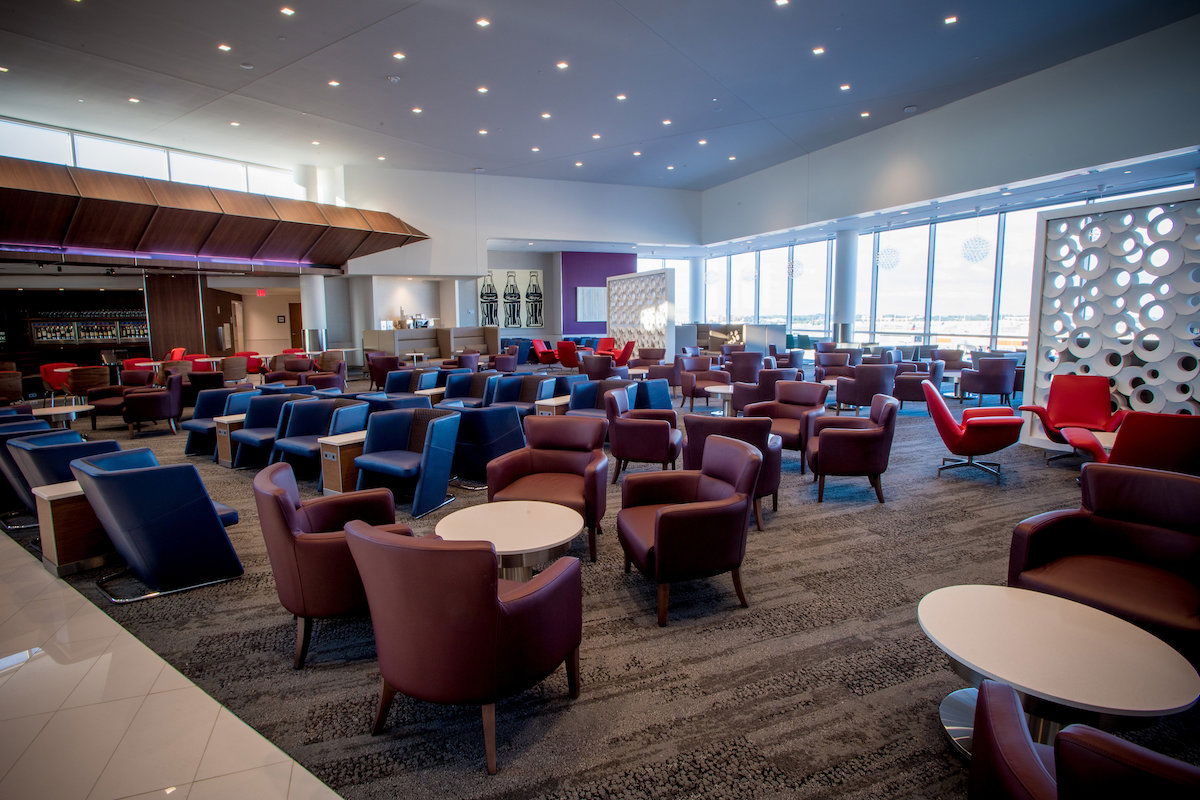 Bottom line
A 26,000 square foot Amex Centurion Lounge will be opening at Atlanta Airport (ATL), making it the largest Centurion Lounge to date. The lounge will feature outdoor terraces and a bourbon bar.
This sounds like an awesome new lounge, and I'm happy to see how big the space will be, given the number of eligible visitors.
What do you make of Amex opening a Centurion Lounge in Atlanta?