American Airlines has today announced plans to resume more inflight service on domestic flights. Delta recently made a similar announcement, and it looks like American is largely following, so let's go over what's changing.
First I should mention that American's face covering policy isn't changing, and customers will be allowed to just briefly remove their face covering to eat or drink, and they'll be reminded of this policy onboard.
First class beverage service changes
As of May 1, 2021, American Airlines will reintroduce full beverage service in first class on domestic flights. This includes alcohol, canned drinks, juice, and water.
In reality this is the status quo, practically speaking, so it's not much of an announcement. American's domestic first class beverage service is technically currently "on request," though you can order whatever you want whenever you want, and the full drink selection is available (though served in plastic cups).
There were always some flight attendants who wouldn't offer anything unless specifically asked, though that was the exception rather than the norm. Personally I don't really view this as much of a change.
The much bigger adjustment was that American recently improved catering in domestic first class on flights of over 2,200 miles.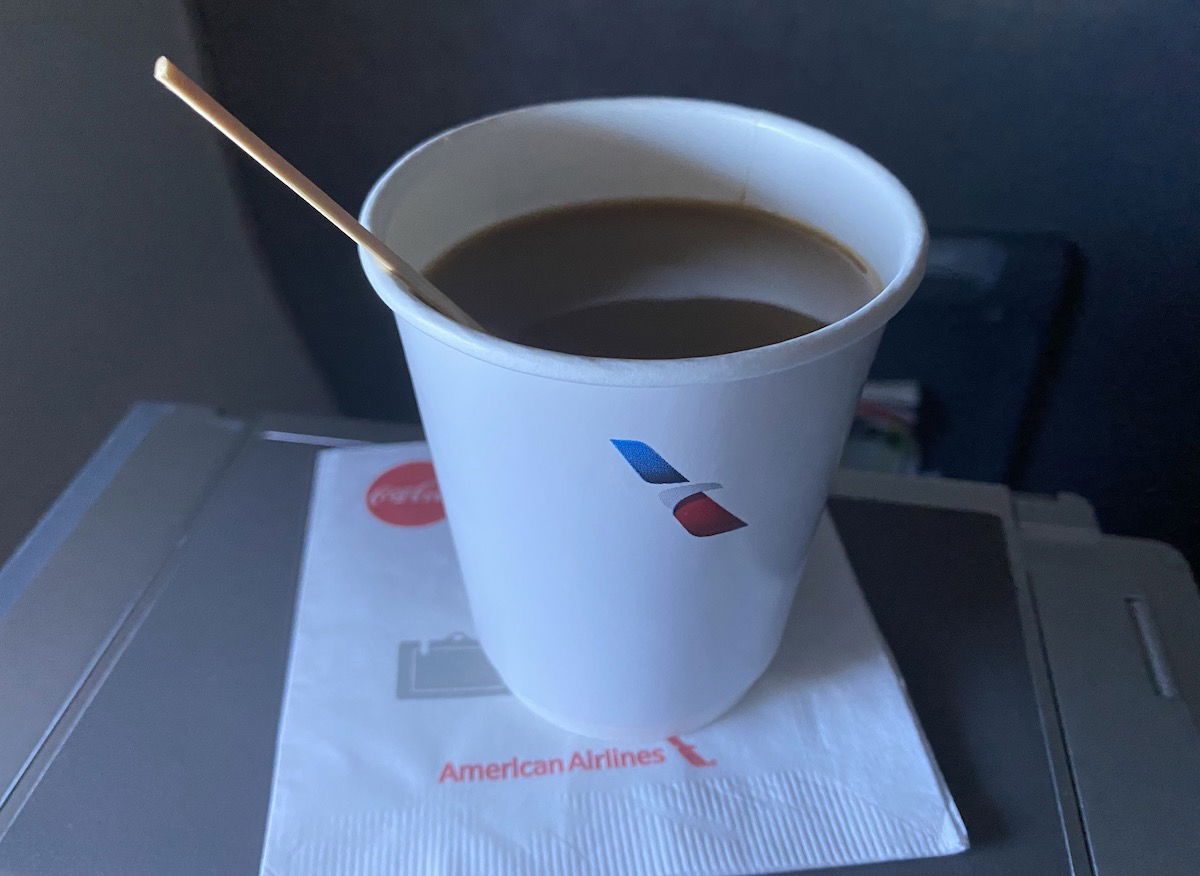 American will continue to offer beverage service in first class
Economy beverage service returns June 1
As of June 1, 2021, American Airlines will reintroduce a simplified beverage service in economy class on domestic flights. This is the much bigger announcement, as American currently doesn't offer any beverage service in economy class on flights of under 2,200 miles, with the exception of the bottle of water you're sometimes given upon boarding.
As of June 1, you can expect complimentary beverages to include canned drinks, juice, and water, and there will always be complimentary snacks, like pretzels or Biscoffs.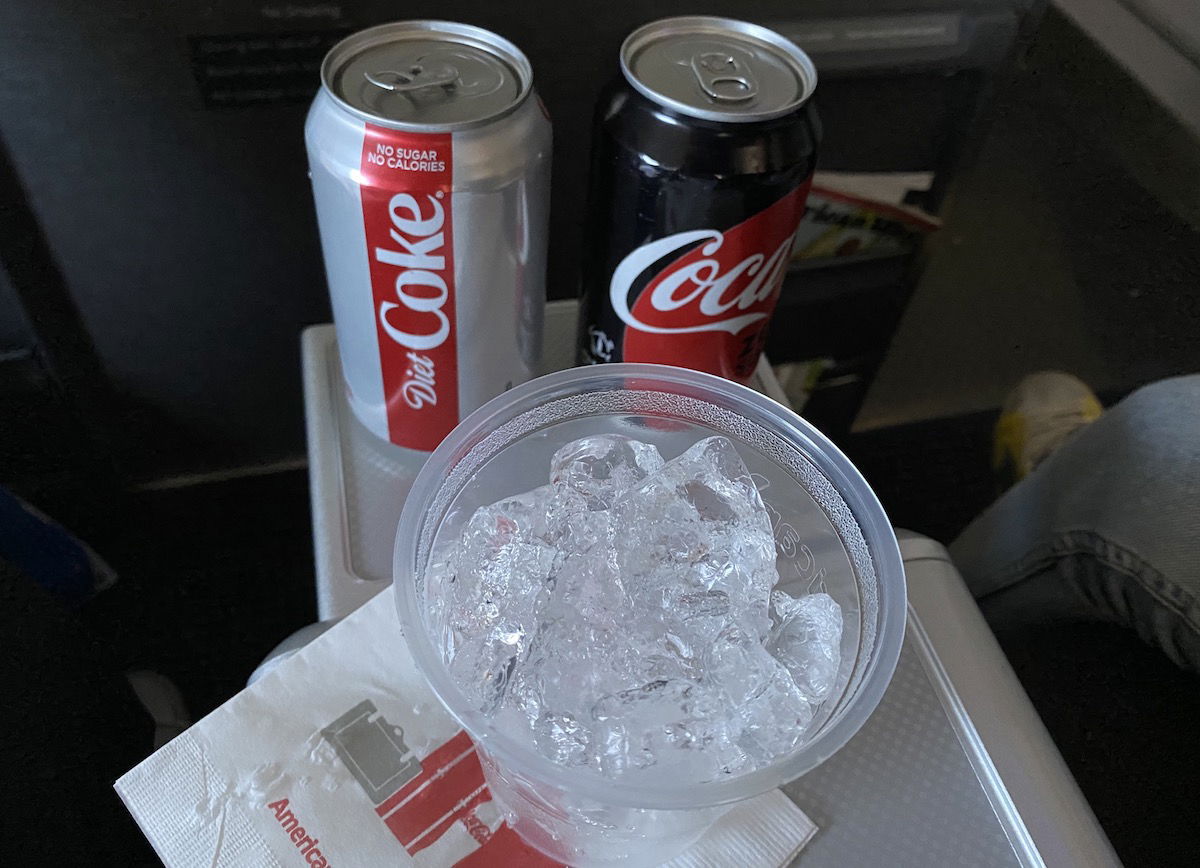 American is resuming beverage service in economy
Buy-on-board service returning later this summer
As of later this summer, the full main cabin beverage service will return. This includes items available for purchase (through the buy-on-board menu), like alcoholic drinks, as well as American's food options for purchase.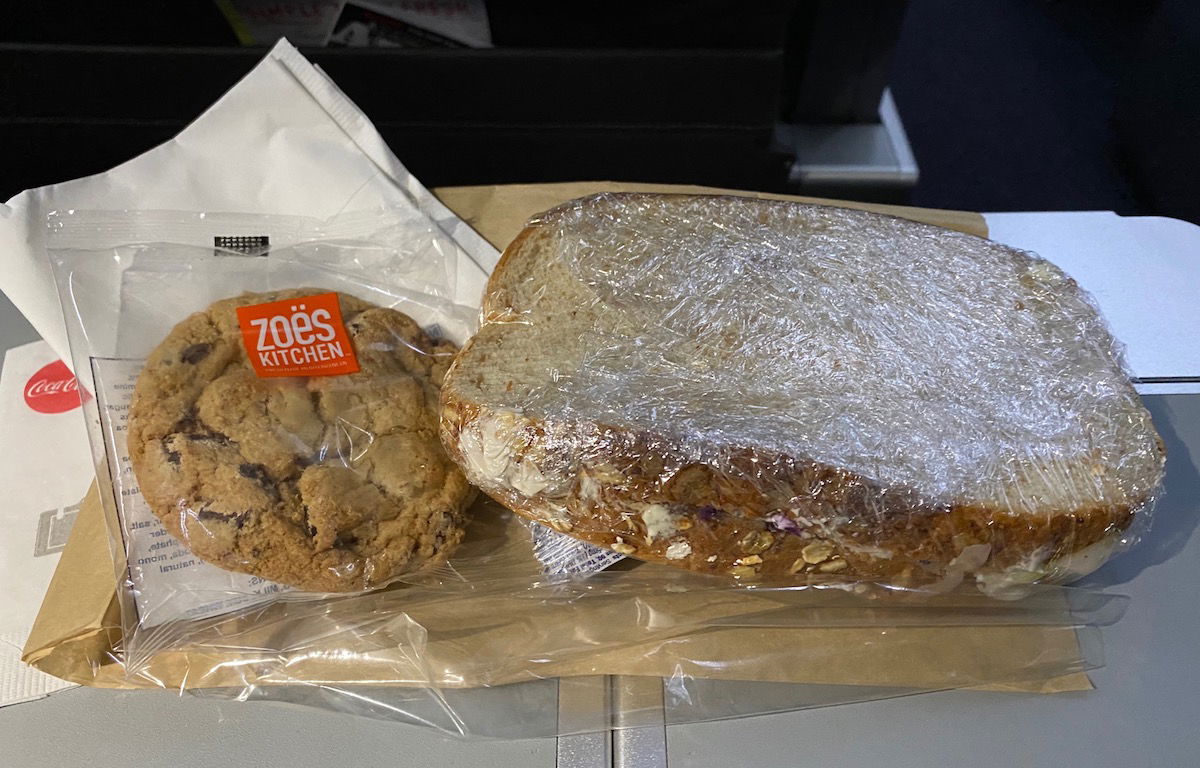 Expect buy-on-board service to resume later this summer
What's noticeably absent from this announcement
It's interesting that there's no mention in American's updates about more of a food service resuming in first class. While I wasn't necessarily expecting an exact date for this, there's not even a mention of this being on the horizon.
That's no coincidence, if you ask me — American's leadership has made it clear that service in first class will likely never be the same. As it was described, the pandemic has given American the chance to "re-think" meal service in first class, and to "bring back something that still has a premium feel but is different and more modern."
So yeah, I wouldn't expect a whole lot on that front.
Bottom line
American Airlines has revealed plans to resume more inflight service. The most significant updates are that an economy beverage service will resume as of June 1, 2021, and then later this summer a full buy-on-board service will resume in economy, including alcohol and food.
What do you make of American Airlines' updates to service in economy?