We know that airlines have temporarily adjusted onboard service in light of coronavirus, but American Airlines has now hinted at some possible permanent changes to the way it approaches meals.
How American meal service may evolve
View from the Wing notes some interesting comments made by Jill Surdek, American's SVP of Flight Service, during a Q&A session with employees. These comments are regarding the future of onboard meals, particularly in premium cabins.
Surdek said not to expect full service to return immediately, which shouldn't come as much of a surprise, given that we're still in the middle of a pandemic.
She also hinted at some long-term changes, stating that there's an opportunity to "re-think" meal service, and to "bring back something that still has a premium feel but is different and more modern."
Here's part of what she said:
"We're not going to come back with full tray services immediately. There's going to have to be some interim step. And I really think there's an opportunity to re-think it. When you think about the footprint we have for meal service and how we served, it's been very similar over the years. And is there a way to bring back something that still has a premium feel but is different and more modern, and is this an opportunity to reset in a way that we might have made more incremental changes before."
I support an update to the way American serves meals
Odds are that when you hear about meal service evolving to be "more modern" and "different," you assume that this is code for cost cutting. I'd more or less agree.
However, unlike some others, I'd actually generally welcome a radical change to the way that American Airlines serves meals in first class on domestic flights.
Airline meal budgets are notoriously low, and American's focus has long been on creating meals that sound premium, rather than ones that are actually tasty and possible to execute well at a low cost.
For example, maybe it's just me, but if I only had a few dollars to spend on a meal, I wouldn't have lobster or wagyu meatloaf. But that seems to be what American does.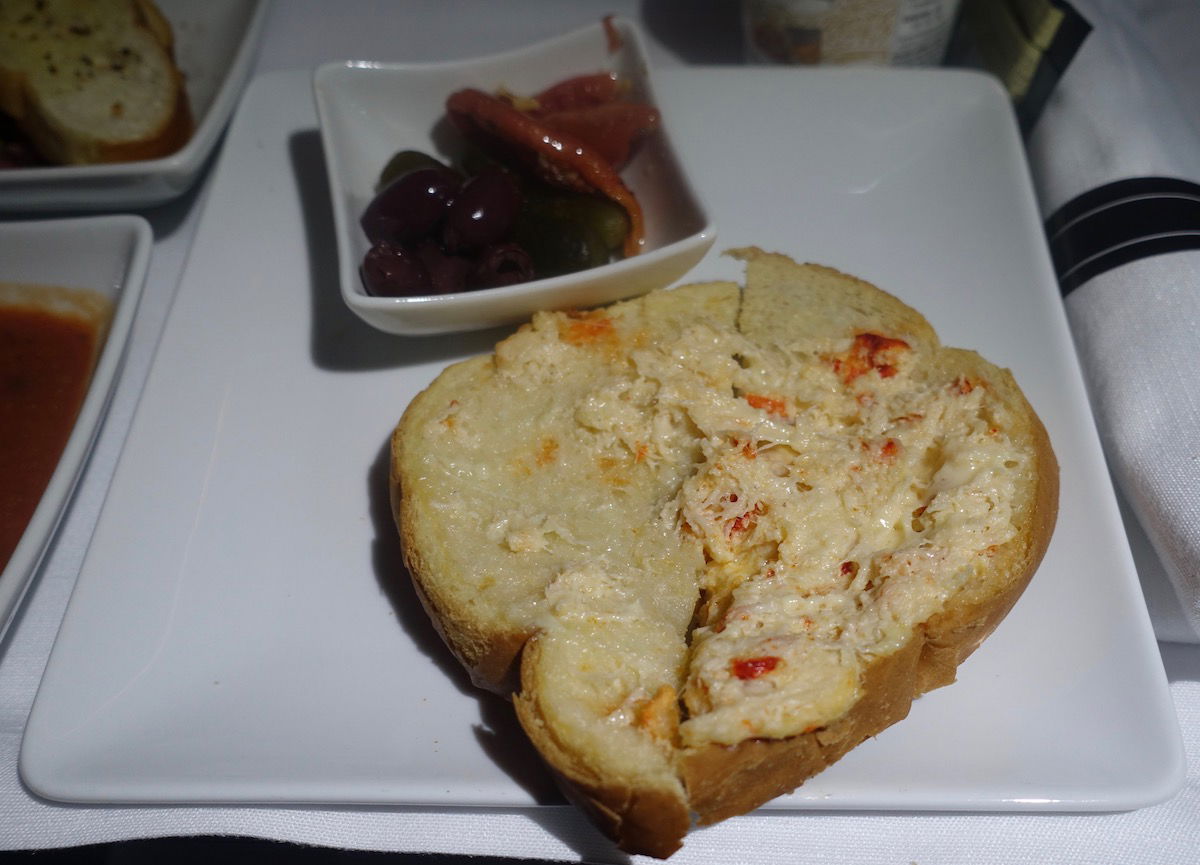 Lobster, American Airlines style
For example, for breakfast I'd love to see airlines serve a yogurt parfait (with actually decent ingredients) and and a cold brew, rather than an omelet that I'd never even think of eating on the ground, and American's onboard hot coffee.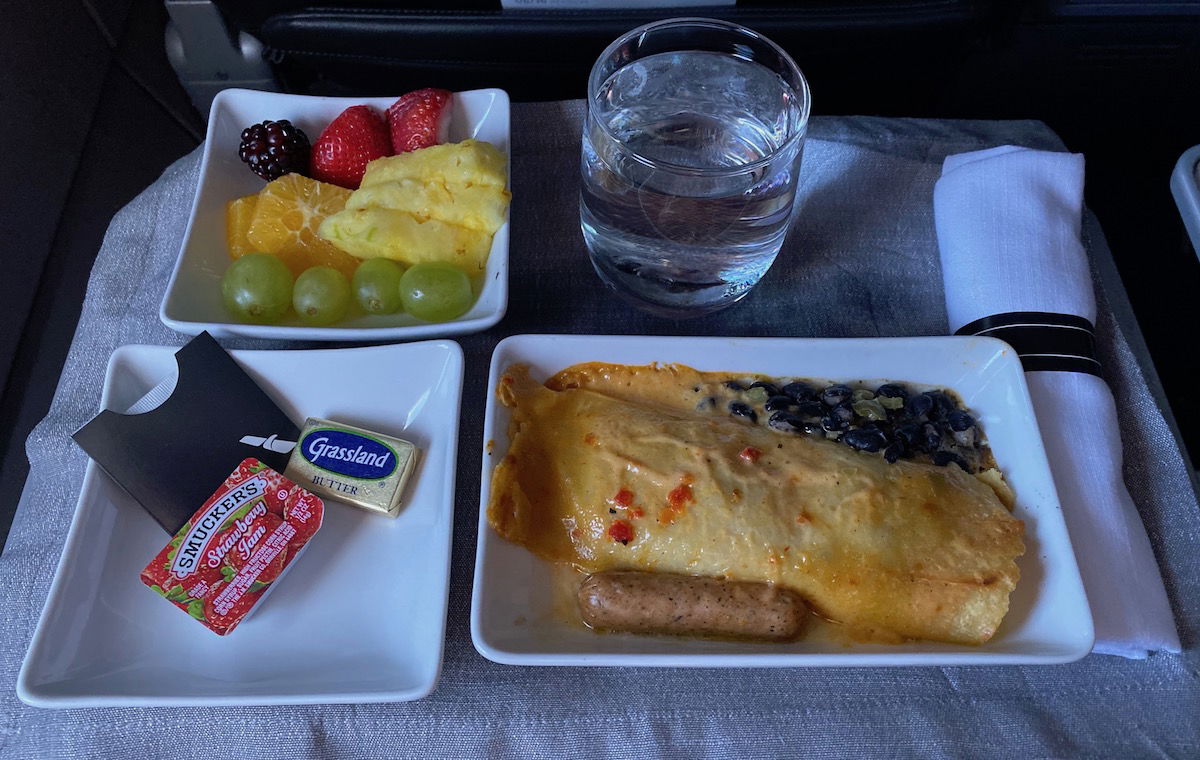 A typical American Airlines breakfast
That's just one example, but I think similar examples exist for lunch and dinner. I'd rather have a well made sandwich than microwave lasagna. Heck, while I wouldn't call American's buy on board food in economy great, I would say that I've enjoyed the sandwiches there more than many first class meals.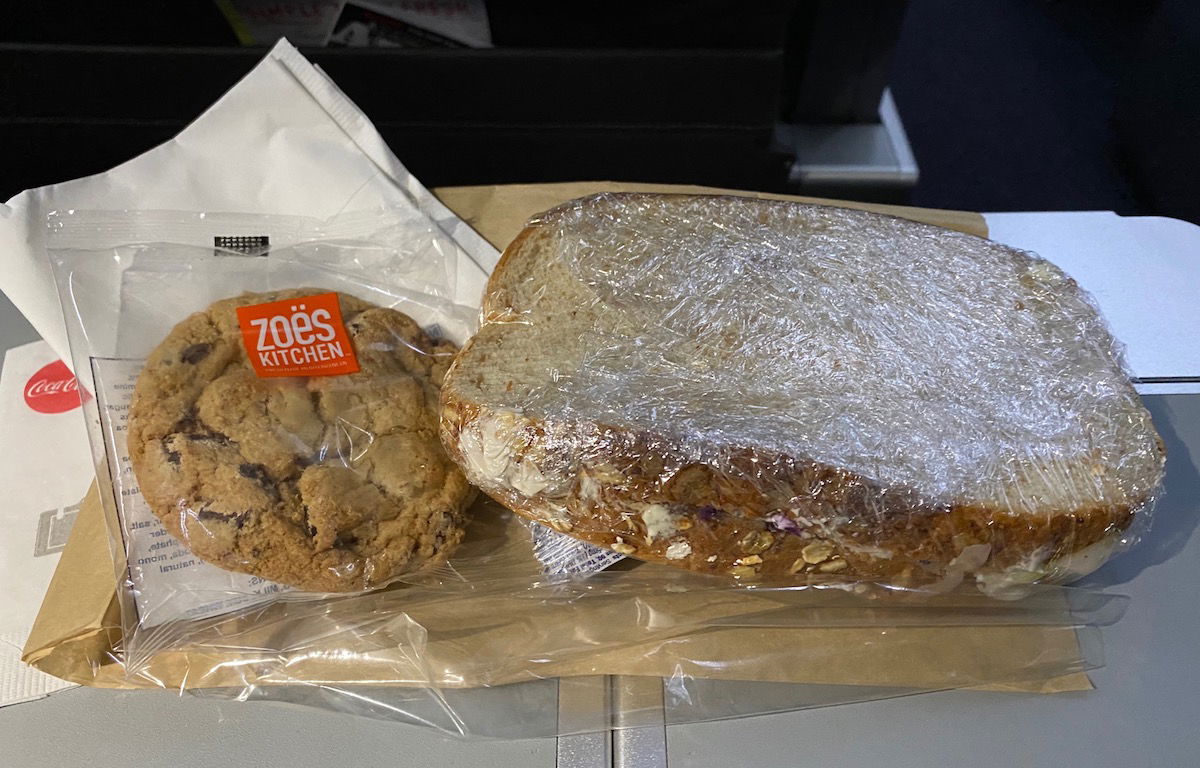 American Airlines buy on board sandwich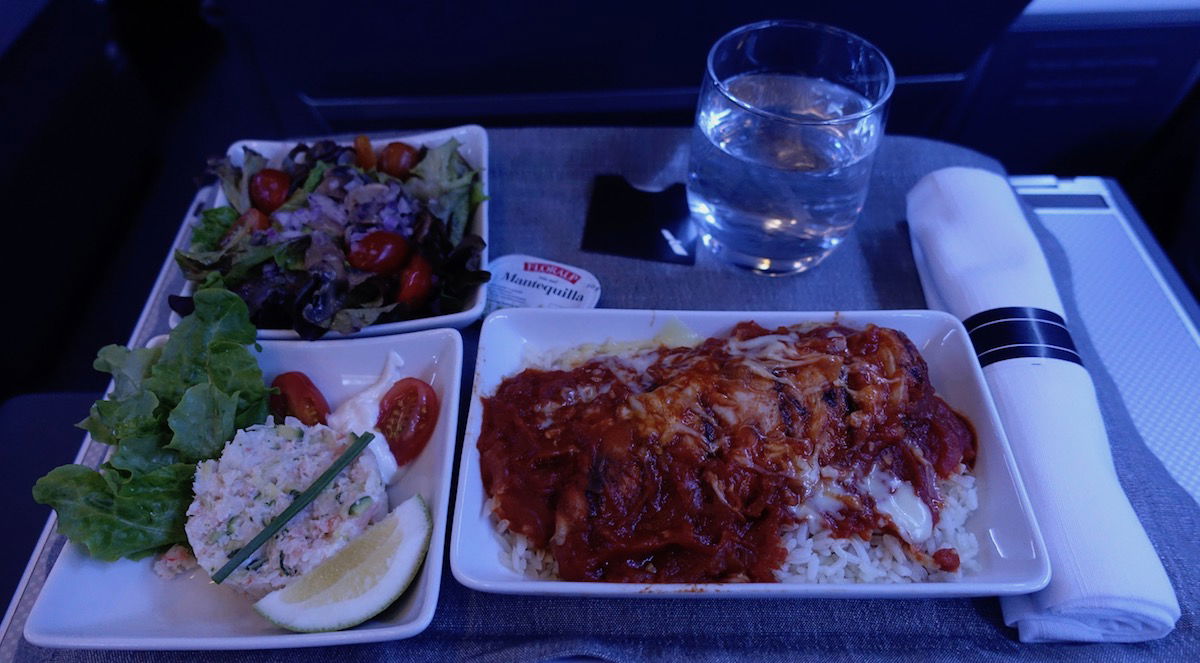 American Airlines first class lunch
My point is that I'd love to see airlines try harder to serve food that:
Is actually within their budgets when using decent ingredients
Can be executed well given the limitations of aircraft
In an ideal world American would serve good, hot food, and improve upon its existing offering. For example, catering in JetBlue Mint is phenomenal, and the best within the US. While it can be done, the reality is that it's highly unlikely we'll see any positive changes at American when it comes to catering, since we didn't see that even during the best of times.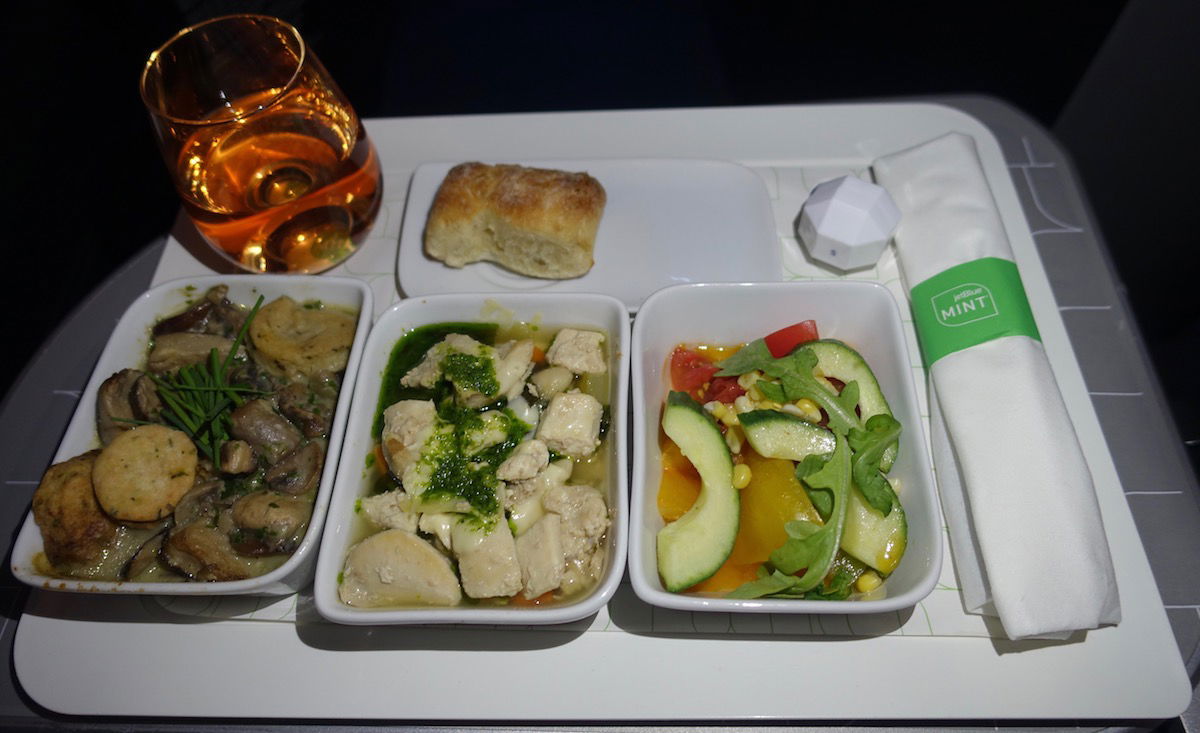 JetBlue Mint meal
Personally I skip the food in American's domestic first class a majority of the time, and long-term I'd love to see a serious evolution to how inflight dining is approached. Unfortunately I highly doubt any changes when it comes to catering will be well executed.
That won't stop me from sharing what I'd like to see, though…
Bottom line
While we know airlines are adjusting inflight service for now, American Airlines' SVP of Flight Service has made it clear that there may be long term changes to meal services, so that they are "different" and "more modern."
Personally I'd love to see airlines approach meals differently on domestic flights, though I also have no doubt that any changes to service would likely be negative, given how American has historically approached onboard service.
What do you guys think — while any changes presumably won't be positive, is there a way you'd like to see airline meals evolve in general?