An American Airlines flight yesterday diverted due to a pepper spray incident onboard. Goodness gracious, what is wrong with people…
American flight diverts to Jacksonville due to pepper spray discharge
This incident happened yesterday (on Sunday, August 20, 2023), and involves American Airlines flight AA1680 from Miami (MIA) to New York (LGA). Long story short, the flight diverted to Jacksonville (JAX), and ended up arriving in New York several hours late/
The cause? Well, according to the official notes published by American on the flight, it was due to pepper spray being discharged in the cabin.

For a bit more commentary on this, a Reddit user shares what was apparently happening onboard, as their significant other was on the flight, and providing the play-by-play. According to this report, about half an hour into the flight, passengers and flight attendants in the back of the plane started coughing and couldn't see.
No one knew what was happening, so the flight attendant got on the PA to state that if anyone knew what was in the air, they needed to speak up. A short time later, the decision was made to divert to Jacksonville.
When it was clear how seriously this situation was being taken, someone came forward and claimed they had accidentally used pepper spray. The claim was that they had mistaken pepper spray for something else (either sanitizer or lotion), which is of course a highly suspect claim.
At the gate, paramedics boarded the plane, and police also boarded to take statements from passengers. One flight attendant even needed additional care, reportedly. The person who fessed up to the pepper spray was reportedly a member of a four person family, and the family was escorted off, as passengers cheered.
For what it's worth, passengers were on the ground for nearly four hours — they landed in Jacksonville at 6:39PM, and continued to New York on a different aircraft at 10:29PM, arriving over three hours behind schedule.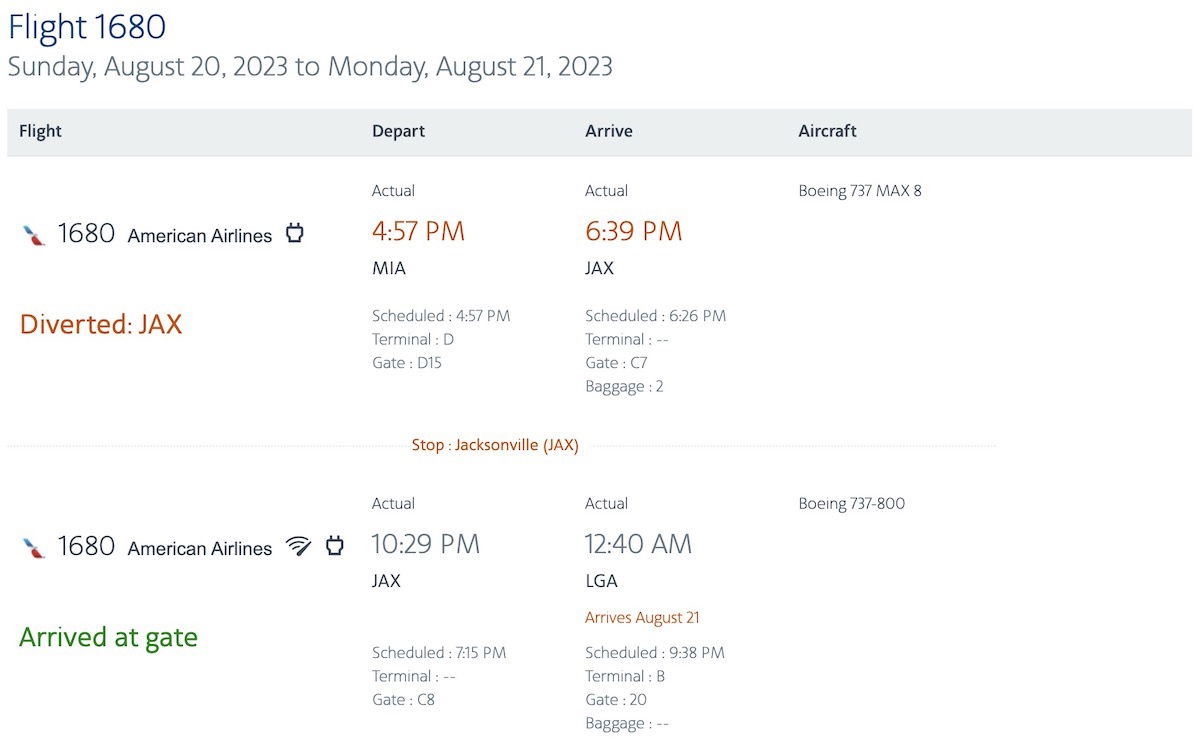 So, what was the motivation for this incident?
First of all, I can't imagine any planet on which someone could mistake pepper spray for lotion or hand sanitizer. I'm sorry, but that's simply not believable. It's also worth mentioning that while the TSA bans bringing pepper spray through security checkpoints, it's not surprising that people could pretty easily bring it onboard, since in the scanner it probably just looks like any other liquid.
So, why would a passenger intentionally pepper spray the cabin? Here's the theory that apparently emerged:
Turns out it may be racially motivated and now AA and PD is taking the matter that much more seriously. Multiple passengers are talking about and agreeing that it was. Across from the Italian family was a Black family with a baby. A few people said they heard the spray go off and the teen son giggle about it and look across the aisle to the other family. Others are describing being asleep and waking up coughing.

A few things are being opined, that the mom is taking the blame because it's more believable she'd make that "mistake" over her teen son, whether or not the whole family was in on it, and why was the other family targeted that way when there wasn't any indication of a problem between them beforehand according to neighboring passengers.
While it's entirely possible that this was the motivation, I think it's also possible a teen just wasn't using his brain, and thought it would be a funny prank. So while we can't know for sure what the motivation was, the fact that there was giggling going on while this happened further supports that this probably wasn't an accident.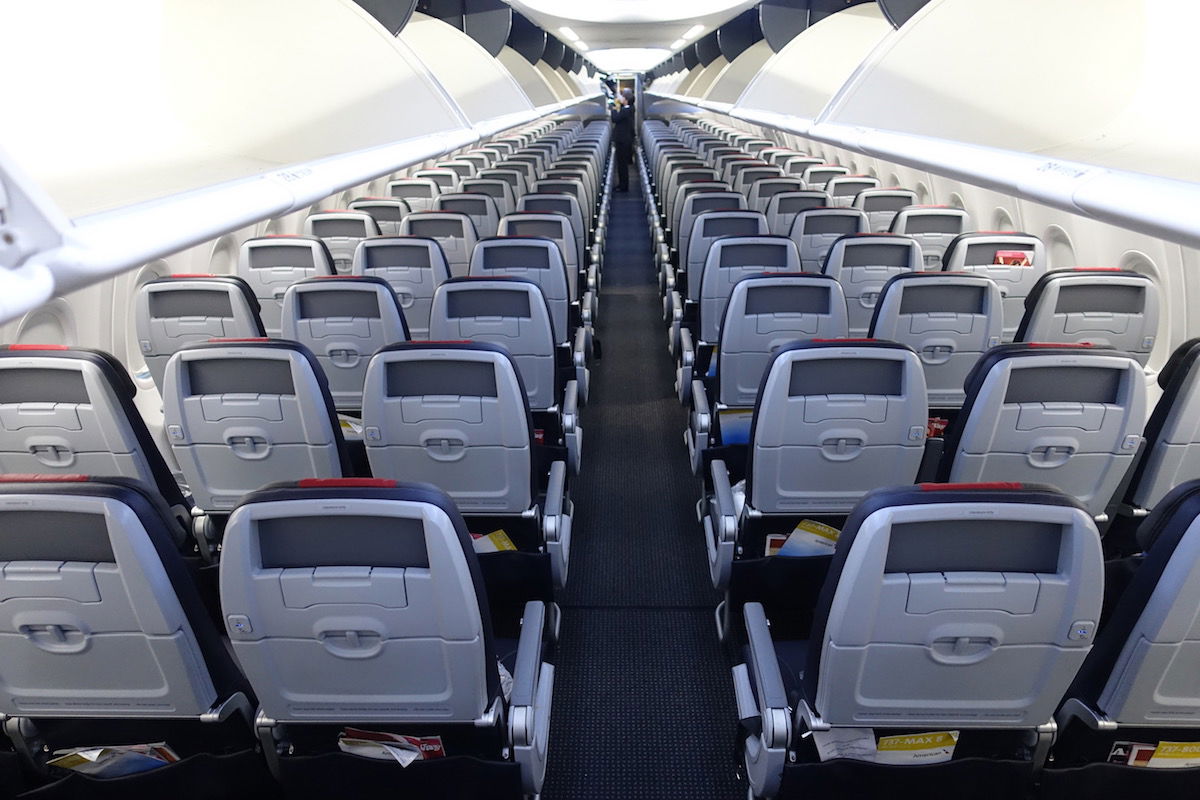 Bottom line
Passengers traveling from Miami to New York last night on an American Airlines had an unscheduled stop in Jacksonville after pepper spray was discharged in the cabin.
The culprit reportedly claimed it was an accident, but that's really not very believable. Police and paramedics got onboard, and the flight continued several hours late, but without the family responsible for this.
It's disheartening how low people will stoop with their behavior. I understand teenagers sometimes like to pull pranks, but that should well short of thinking it's okay to use pepper spray in a confined space that's shared with others. Goodness.
What do you make of this pepper spray incident?