It's finally happening — after cutting back service at the start of the pandemic, American Airlines will finally be bringing back hot meals in first class on more flights as of next week.
American improving meal service starting February 16
American Airlines will significantly be improving service in first class starting next week, including improved meal services, pre-departure drinks, and more.
Here's what we can expect in terms of the timeline for improved meals being rolled out:
Starting February 16, 2022, hot meal service returns on flights of 3.5 hours or more, with a choice of a protein or vegetarian entree, paired with an appetizer, salad, and dessert
Later in February, customers traveling on flights that are 2.5-3.5 hours will be able to select from fresh, lighter meal offerings like smoked salmon, fruit & cheese, and entree salads
This spring, American will introduce "an even more elevated" meal service for customers traveling on longer domestic flights, though exact details haven't yet been revealed
There are some other first class service updates beyond that, including about pre-departure drinks, special meals, and the ability to pre-order meals:
As of February 16, 2022, pre-departure beverages will be returning to first class
As of April 2022, it'll once again be possible to pre-order meals in domestic first class
As of May 2022, it'll be possible to request special meals, with options including Asian, vegetarian, diabetic, Hindu, Kosher, gluten intolerant, Muslim, and vegan
Here's how the new dining options are described:
It's not just about the destination. It's how you indulge along the way. Starting Feb. 16, relax and unwind with the new American Airlines domestic first class dining menu that will rollout throughout the month. The dining experience will feature classic customer favorites like mixed nuts, charcuterie, and short rib in addition to new healthy food choices like grain bowls, heart-healthy entrée salads. Meals will be served on one tray followed by dessert service.
Below are a few pictures of the hot meals that American will soon be serving on flights of over 3.5 hours.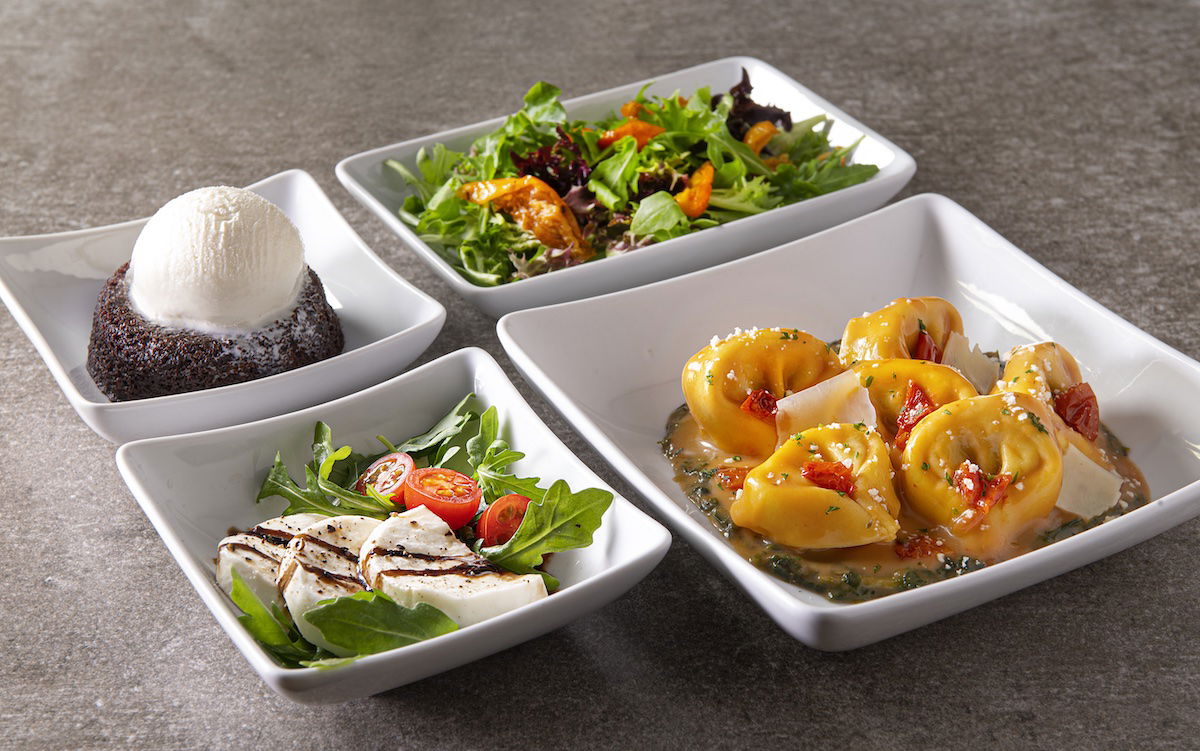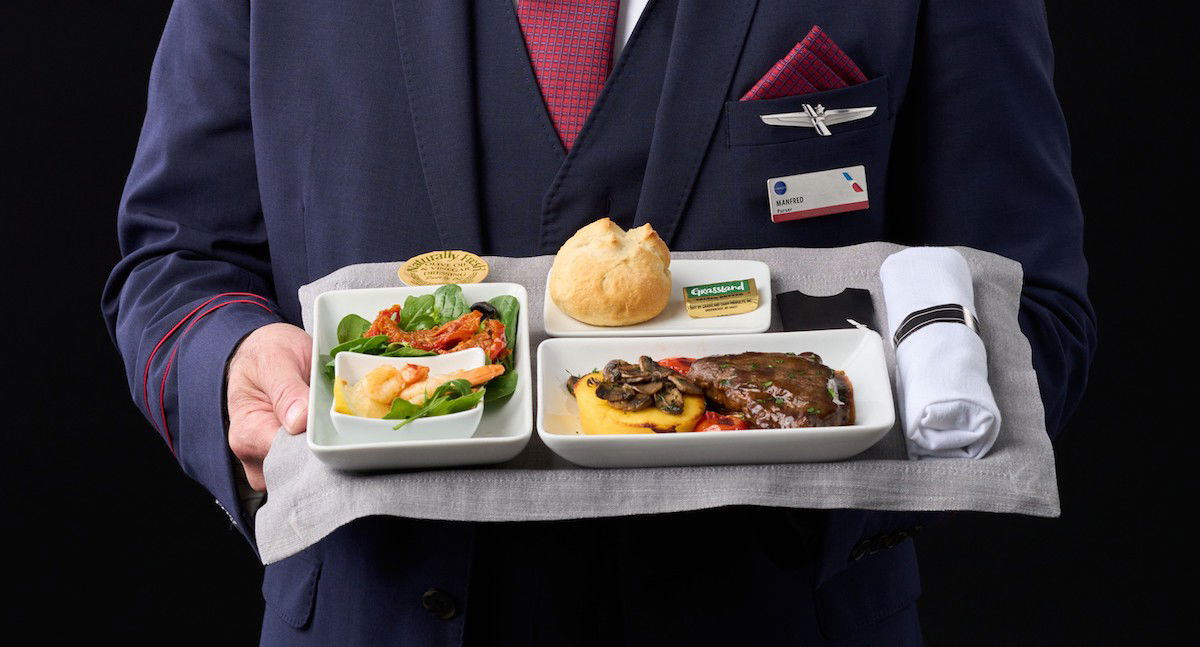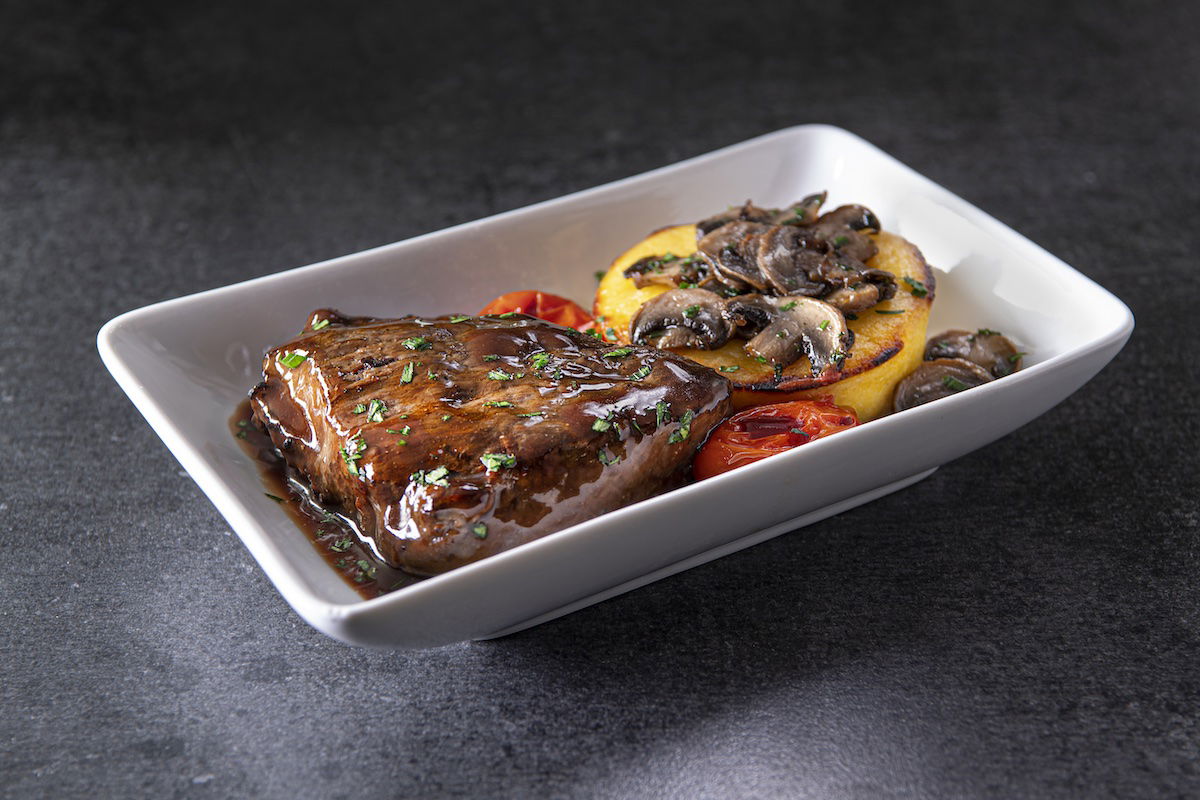 Meanwhile below are some pictures of the meals we can soon expect on flights of 2.5-3.5 hours.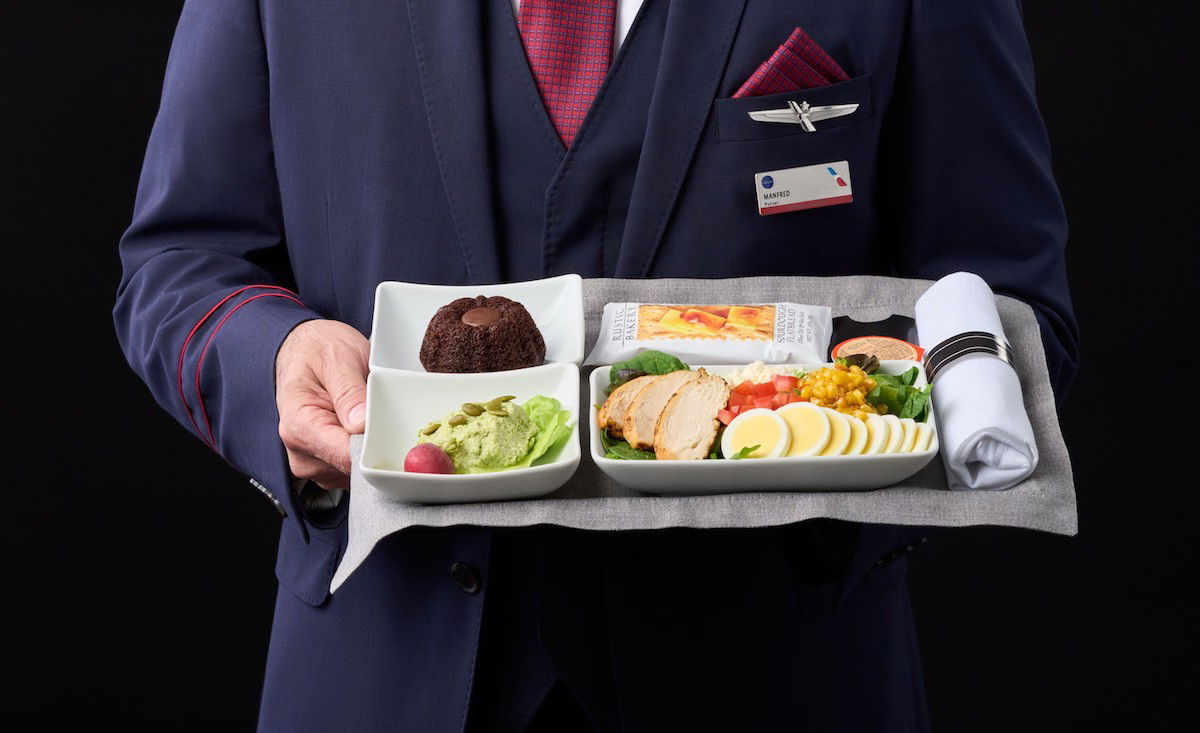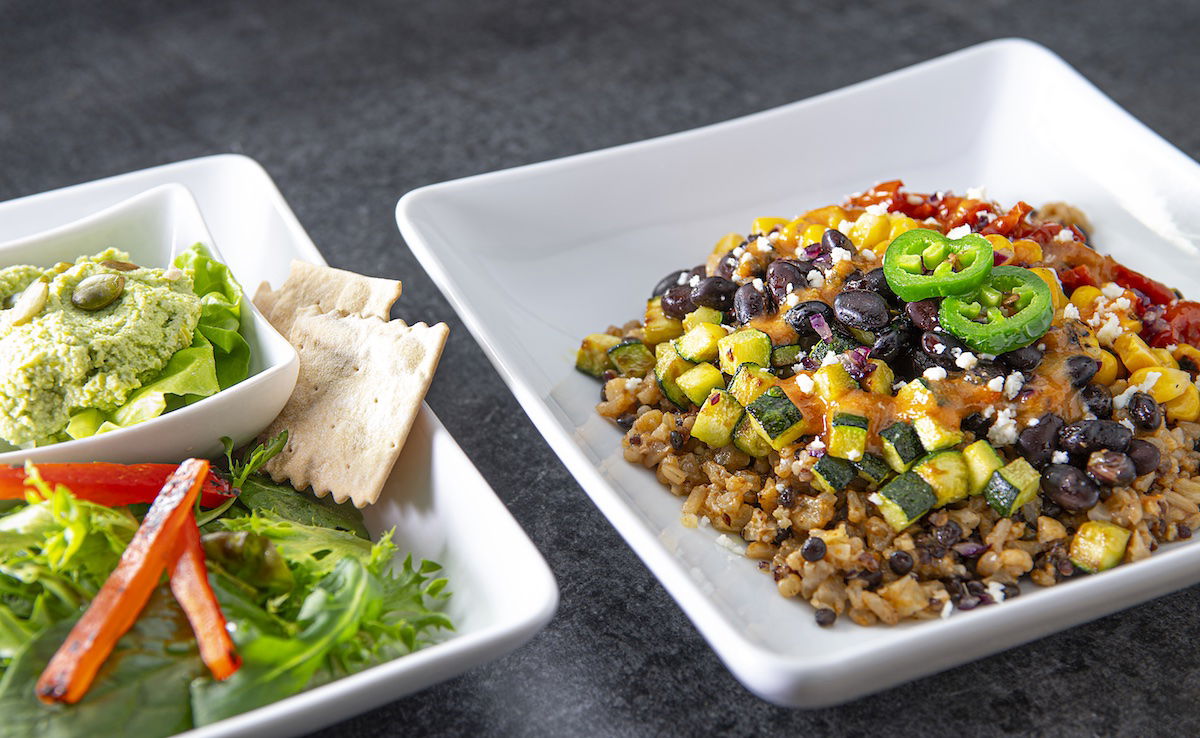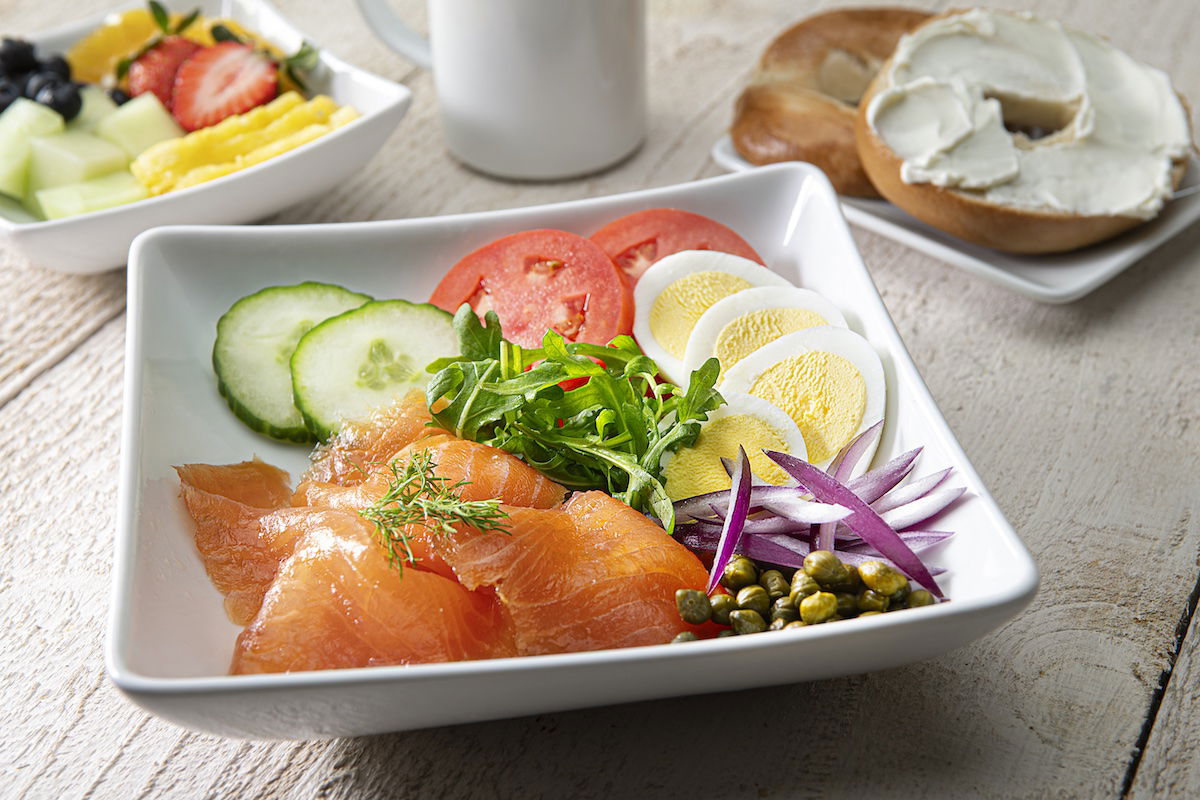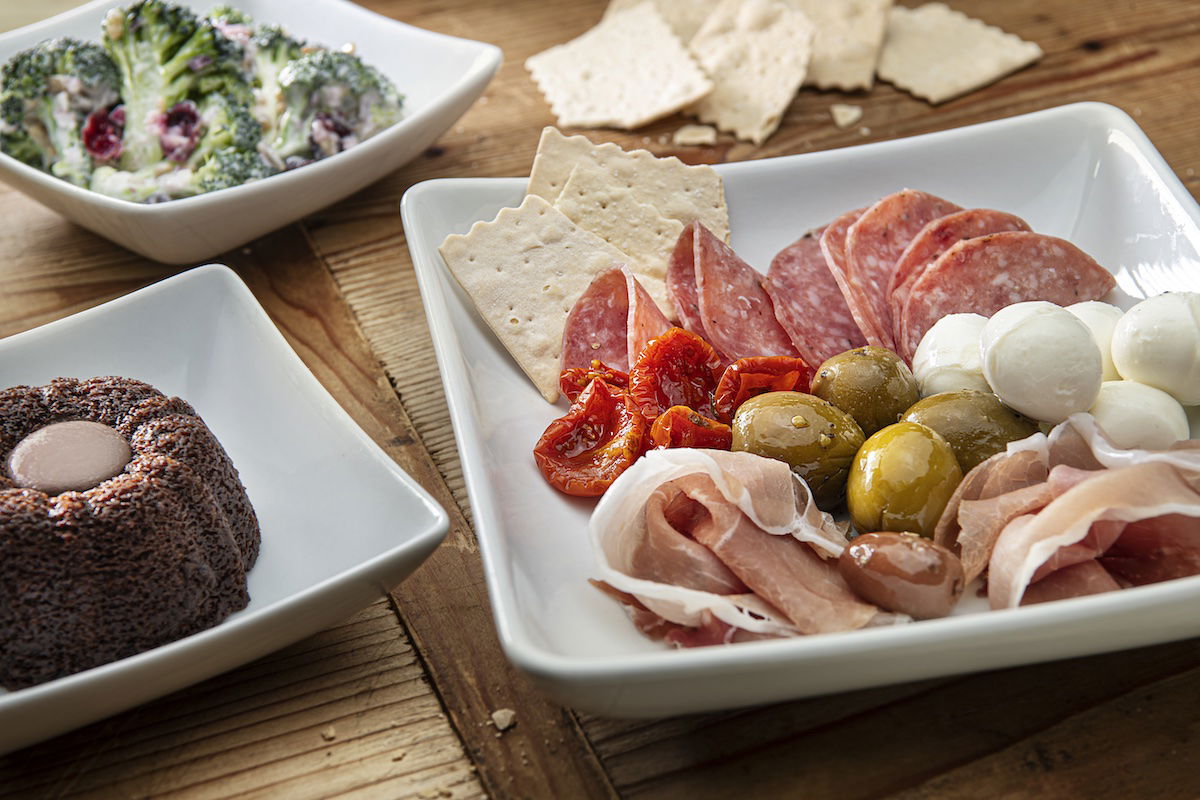 Bye bye turkey pastrami sandwich?
It's great that American Airlines will bring back more substantial meals in first class. For the past couple of years, American has only been serving hot meals in first class on transcon flights and longer, so it's nice to see more substantial meals being introduced on shorter flights.
I'm sure I'm not the only one who is thrilled to see that we'll get to enjoy something other than the current revolting options, including the "turkey pastrami" sandwich and the "pimento cheese" sandwich.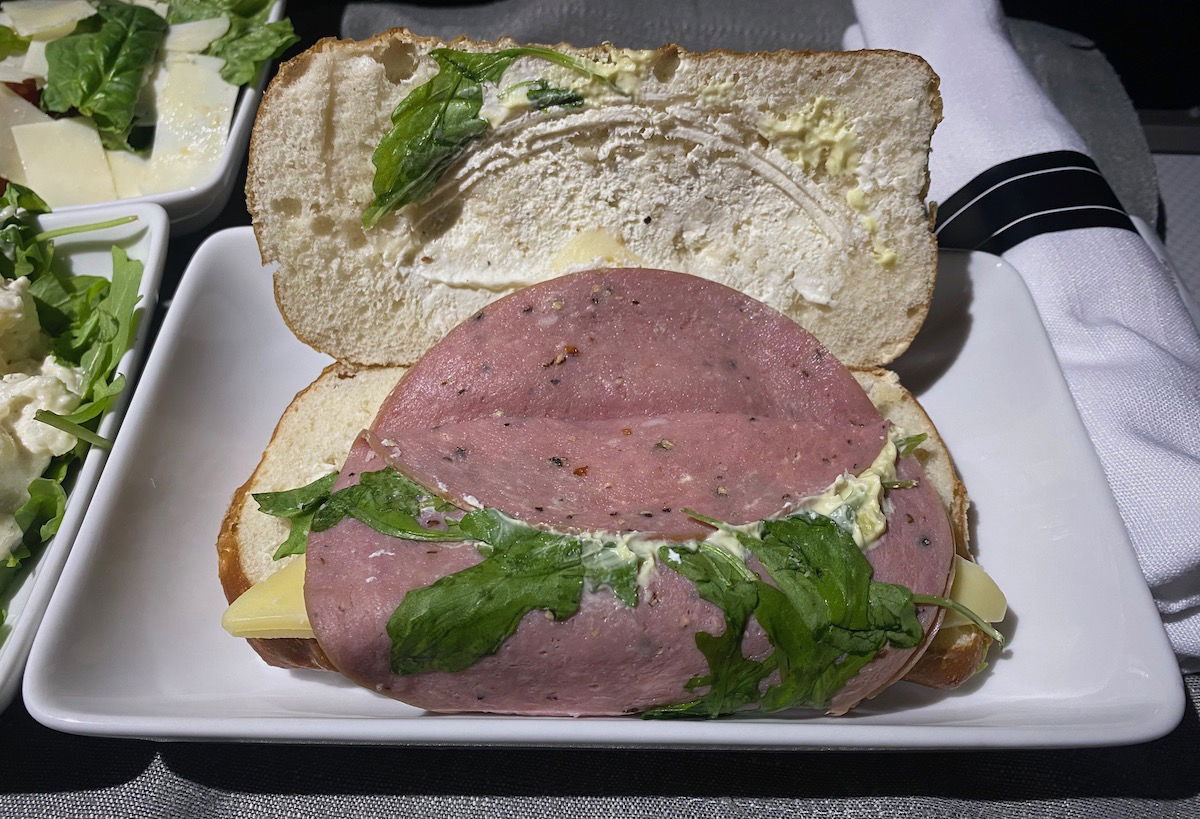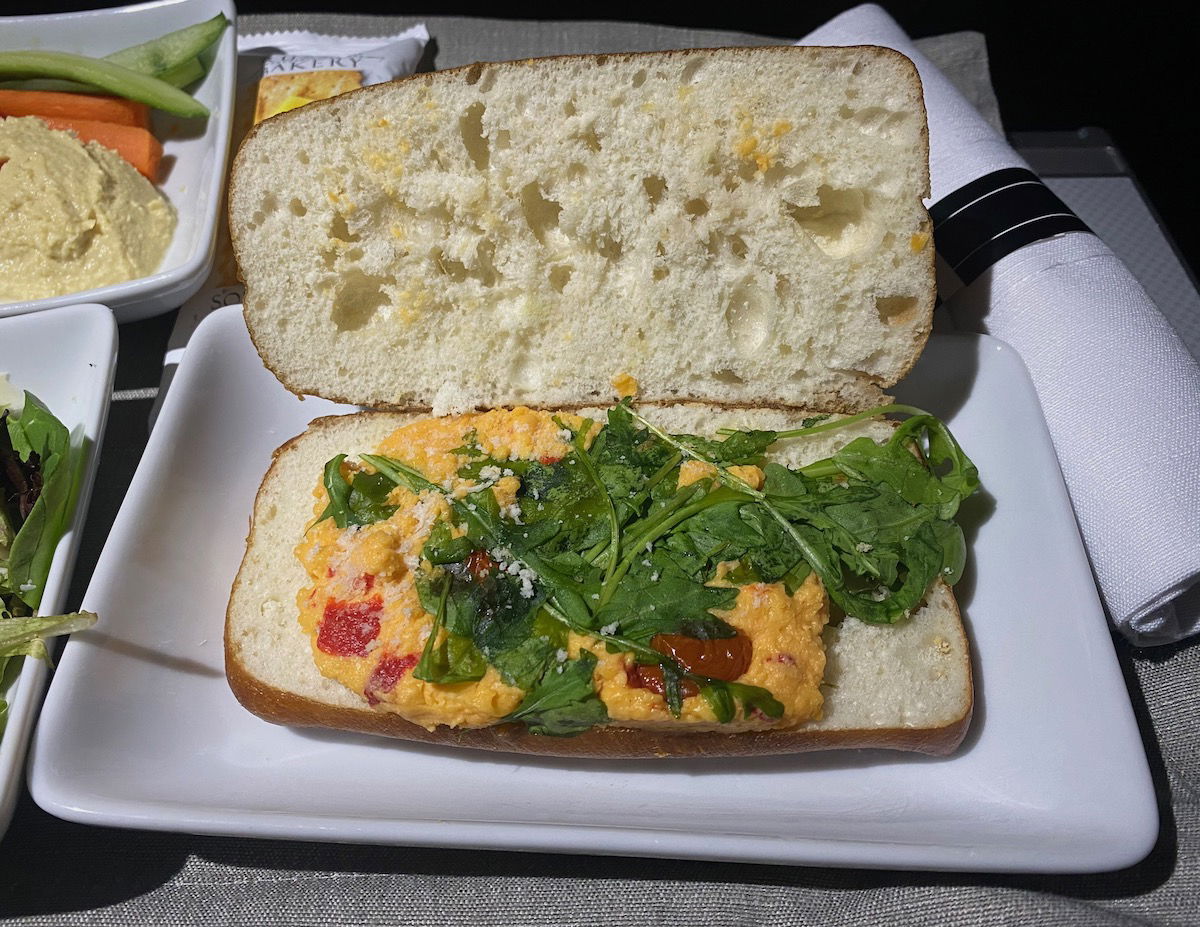 While this is no doubt an improvement, manage your expectations. The meals are highly unlikely to look anything like they do in the media images. American's hot meals were only borderline edible pre-pandemic, and I can't imagine they'll be much better now either.
Personally I'm more excited about the healthier options, including grain bowls and entree salads.
Bottom line
American Airlines will finally be improving its first class service, as the airline will bring back pre-departure drinks and hot meals on flights of over 3.5 hours as of February 16, 2022. Later in February we can expect improved meals on flights of 2.5-3.5 hours.
I wouldn't expect a whole lot here, but if this marks the end of the turkey pastrami sandwich, I sure am a happy camper.
To compare American to other airlines, United brought back hot meals in the summer of 2021, and Alaska brought back hot meals shortly thereafter. Delta recently announced it would bring back hot meals on more flights as well, but that'll only start as of March 1, 2022, so American is beating Delta to the punch.
What do you make of American bringing back hot meals in first class?