During the pandemic we saw most airlines cut inflight service to minimize contact between passengers and crew (for example, here's my review of an April 2021 Alaska Airlines first class flight).
In mid-May, Alaska Airlines began to restore service in both first class and economy class, and now the airline will be taking it a step further, and is immediately restoring more service. Stuff will start to look a lot like it did pre-pandemic. Alaska Airlines is calling its inflight offerings "the most comprehensive onboard food and beverage program of any US airline."
Alaska Airlines' updated first class service
With the latest update, Alaska Airlines first class passengers can expect:
Full tray service meals on flights of 670-1,099 miles, including Schoenwald porcelain and compostable linen and silverware
Hot meals on mainline flights of 1,100+ miles that are over breakfast, lunch, and dinner hours, with the choice of three dishes (with the fruit & cheese plate being one of them)
Here are some of the hot meals you can expect to see on the rotating seasonal menu:
Guajillo Chile-Lime Salad with ancient grains, roasted broccoli and sweet potato with a roasted lemon crema
Miso Marinated Cod with sesame garlic farro, sauteed yu choy, bell peppers and shitake mushrooms in a sesame-miso butter sauce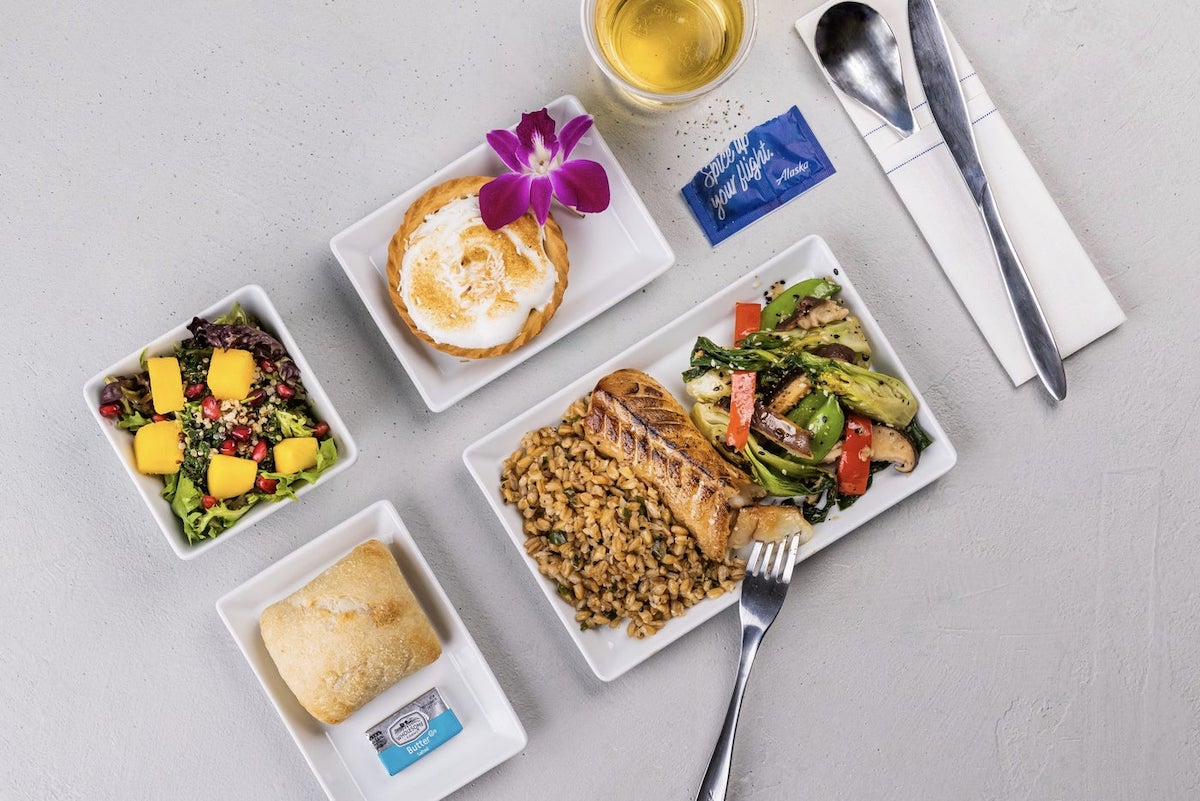 For context, prior to this change Alaska Airlines has been serving hot meals on transcon and Hawaii flights, a "Fresh Meal Box" on flights of 1,100+ miles, and a light snack on flights of 670-1,099 miles.
With the change back in May, Alaska Airlines already resumed a full drink service in first class, including soft drinks, beer, wine, liquor, coffee, and tea.
Alaska Airlines is continuing to offer meal pre-ordering in first class. Between two weeks and one hour prior to departure, guests can choose from the onboard meal options, or can select a fruit & cheese platter instead.
Alaska Airlines' updated economy service
In Premium Class (Alaska Airlines' extra legroom economy section) and economy class, things are looking a whole lot like they did pre-pandemic:
On flights of 400+ miles there will be a full beverage service, Starbucks Coffee, Teavana Tea, individual cans of soda, craft beer, West Coast wines, and premium spirits; alcohol is complimentary in Premium Class, and available for purchase in economy class
On flights of 679+ miles, customers can purchase snacks, including picnic packs
On flights of 1,100+ miles, customers can purchase freshly prepared wraps or a fruit & cheese plate
All food can be pre-ordered between 14 days and one hour prior to departure, to avoid having to provide a payment method onboard, and to ensure you get your first choice; alternatively, customers can pay onboard with a credit card, or by storing a credit card in their itinerary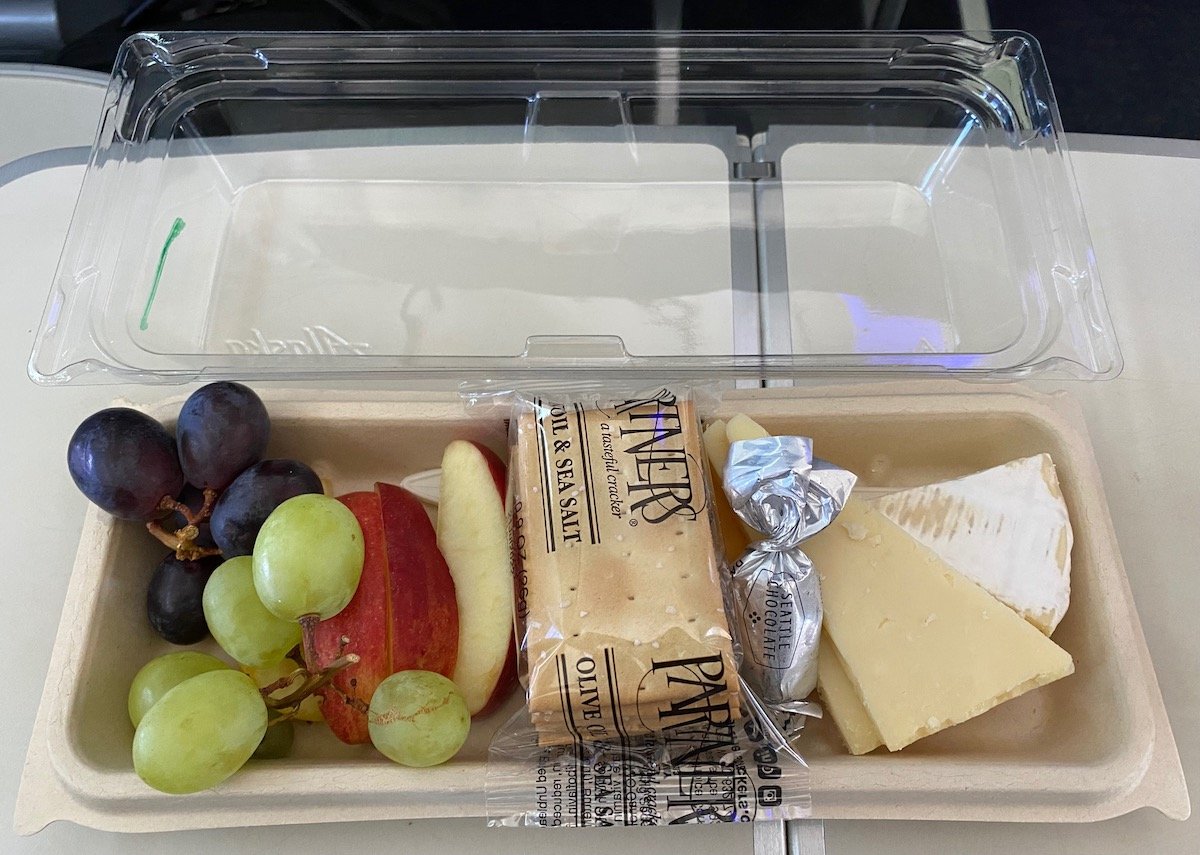 Bottom line
Alaska Airlines is leading the way among US airlines when it comes to restoring inflight service. Alaska Airlines' inflight experience now looks very similar to how it did pre-coronavirus. There's not another US airline offering meals in first class on so many flights, and economy service is also more or less what it was pre-coronavirus.
What do you make of Alaska Airlines fully restoring inflight service?