Earlier I wrote about Singapore Airlines' Book the Cook program, which is the best meal pre-order program in the airline industry. While it doesn't offer nearly as much variety, in this post I wanted to talk about American Airlines' meal pre-order program.
As an AAdvantage Executive Platinum member, this is something I use almost every time I fly American in a premium cabin, so let me explain why. In separate posts I've written about how to pre-order meals with Delta Air Lines and how to pre-order meals with United Airlines.
Reserve your meal before you fly American
There aren't many areas where American surpasses Delta and United when it comes to tech, but meal pre-ordering is one of them. American has been offering the option to pre-select your main course on many first and business class flights for over a decade, well ahead of its peers. So, how exactly does this work?
For which flights can you pre-select your meal?
American allows first and business class passengers to pre-select their meal. This is available for all first and business class flights where a meal is served. This applies on both American Airlines and American Eagle flights, but doesn't work on codeshare flights on other airlines. It also doesn't work on flights where just refreshments are served.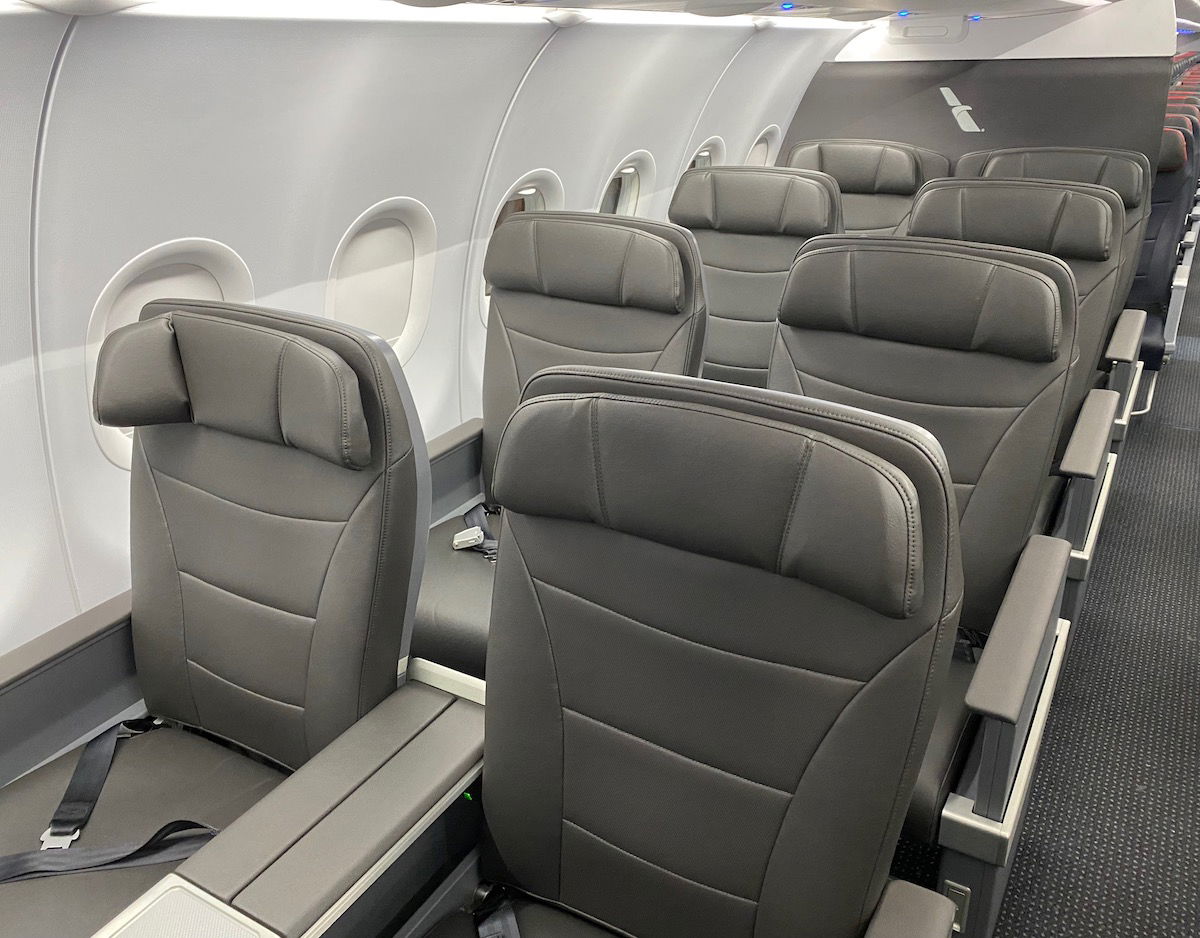 When can you pre-select your meal?
You can pre-select your American meal between 24 hours and 30 days prior to departure of a particular flight segment. So just before the check-in window opens, you can make your selection.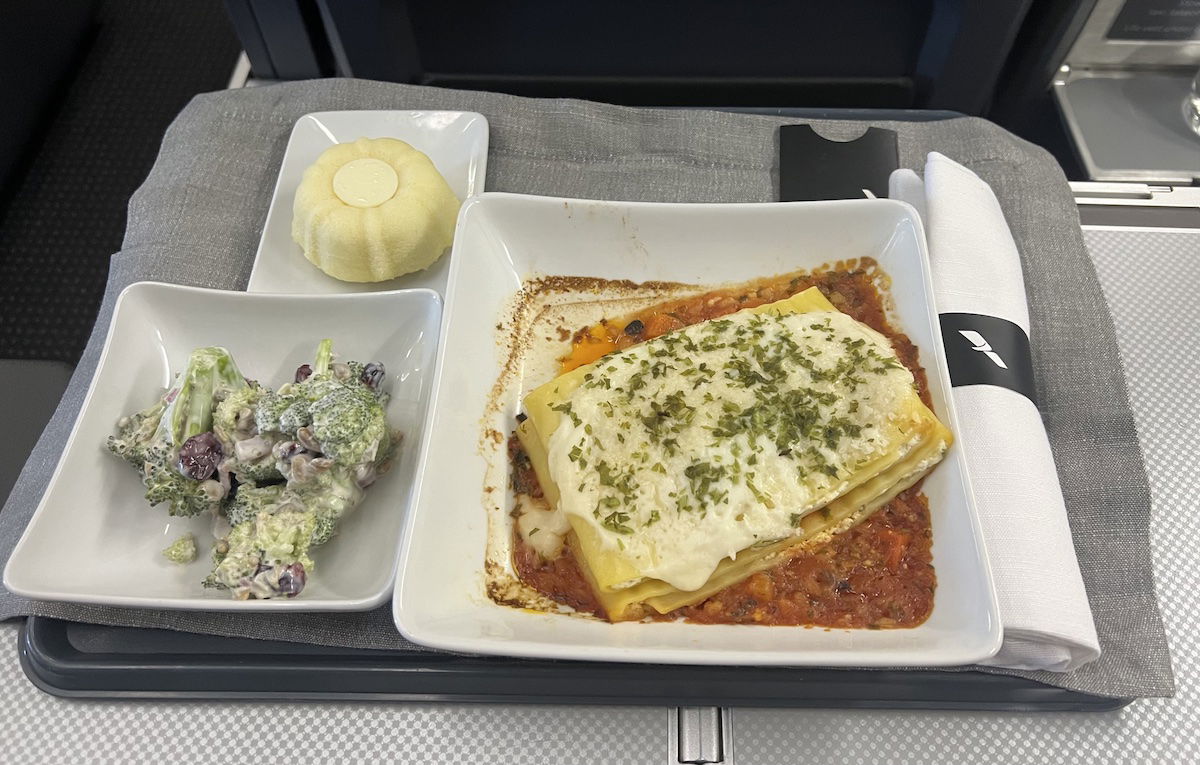 How do you pre-select your meal?
Pre-selecting your American meal is easy. Just go to aa.com and go to the manage your booking function. You can do this either by entering your six digit record locator, or by logging into your AAdvantage account.
If you have an eligible ticket, you'll see that at the bottom of the itinerary it states "reserve a meal." Just click that link, and then you'll see the options available to you.

What are the pre-select meal options?
Are American's meal pre-select options simply what you'd otherwise be offered onboard, or do you get access to more options? It depends on the flight. The pre-select option will always give you access to the options that would otherwise be available onboard.
However, in some cases you also get access to one or two extra options, which will be noted as such during the selection process. This could include a charcuterie plate, or something from American's wellness menu.
Another nice thing is that the meal pre-order page actually explains the details of each dish. When you're onboard, a flight attendant might only describe a dish as "lasagna," or something, while you can get a better sense of what's being served online.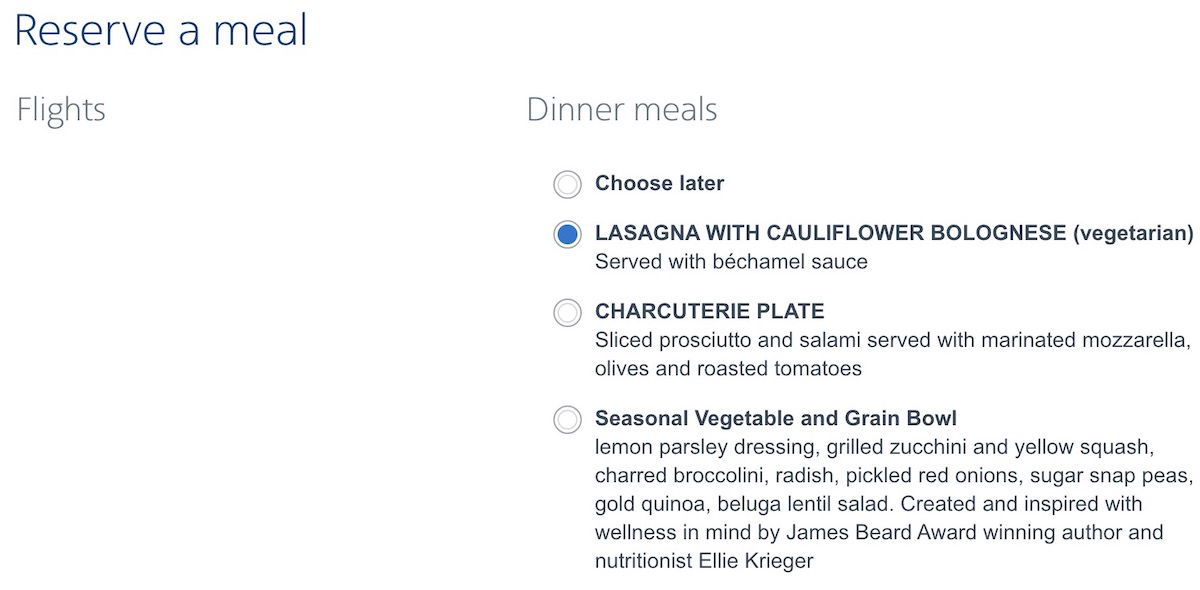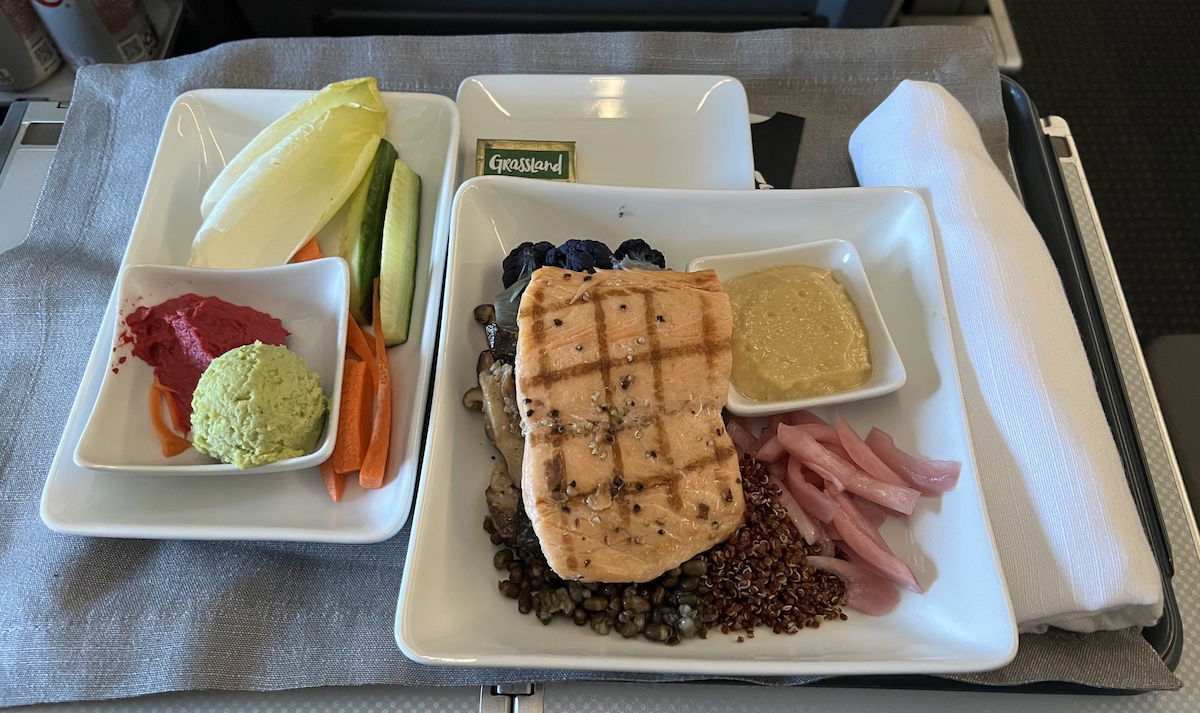 How does this compare to ordering a special meal?
Separate from American's option to pre-select your meal, the airline also has special meals for passengers with dietary restrictions. This can be reserved through the same method as above.
Special meals are available to all passengers on long haul international flights. It's also available for first and business class passengers on select domestic flights. I haven't fully figured out the pattern as to which flights have special meals, because sometimes you'll find it available on a two hour flight in one market, but not on a flight of a similar length in another market.
If you select a special meal, that will encompass the entire meal, including any appetizers, desserts, etc. While the primary intention is that this is for those with special dietary needs, I do sometimes order special meals just to mix things up from American's otherwise boring choices. In particular, I've had pretty good experiences with Asian vegetarian and Kosher options.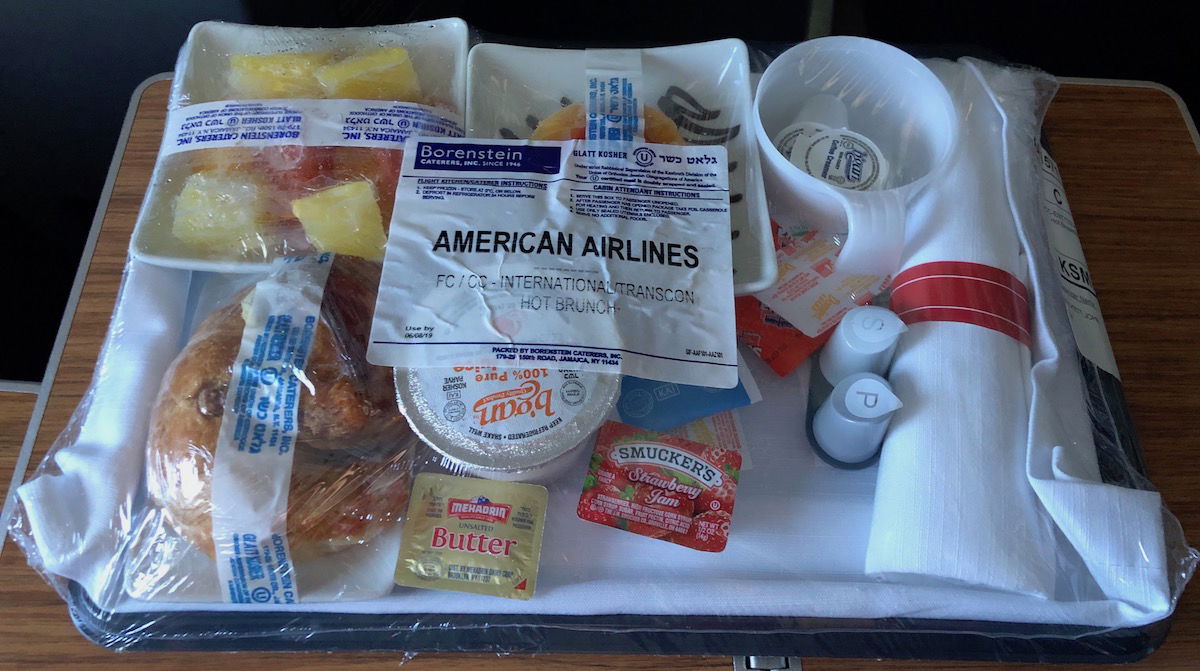 Why I always pre-select my meal with American
Unlike some foreign airlines, American generally loads exactly as many meals in premium cabins as there are passengers (especially in domestic first class). If you don't select your meal in advance, expect that you'll get what's left over, and not your first choice.
That's because a significant number of people pre-order meals, and unless you're the first to be asked for your meal preference, they may have already run out of your choice by the time they get to you.
American's catering is nothing to get excited about (to put it mildly), but there are definitely some options that are better than others (or at least less bad).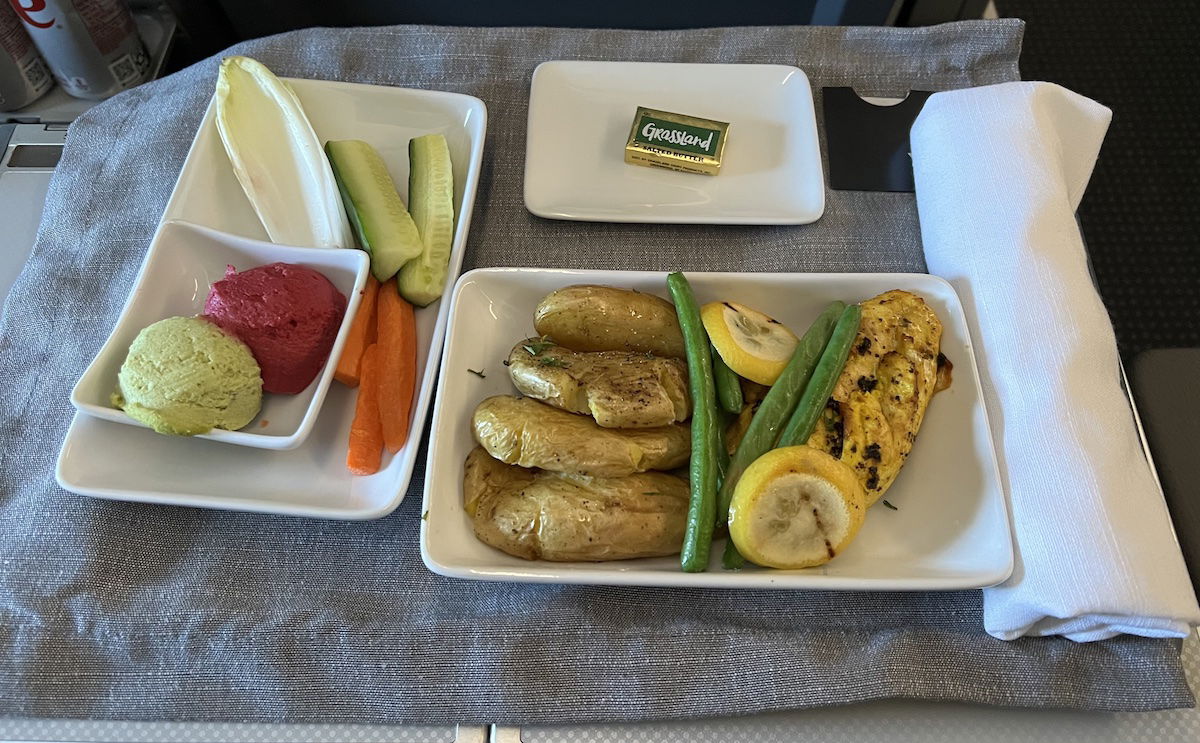 Bottom line
If you're flying American in first or business class, you can pre-select your meal between 24 hours and 30 days of departure. While American otherwise isn't great with tech, it's awesome for how long American has offered this feature. It's something I'd highly recommend taking advantage of, since you're otherwise not very likely to get your first choice onboard.
If you're an American flyer, do you always select your meal in advance?