On Tuesday, an Air India Boeing 777 flying from Delhi to San Francisco diverted to Russia due to an engine issue. Specifically, the plane landed in Magadan, in the northeast of the country, leaving passengers stranded for over 36 hours. I wanted to share an update on this situation, as all passengers have now arrived in the United States.
Air India operates Magadan to San Francisco flight
It goes without saying that diverting to a small city in Russia was less than ideal on a variety of levels:
There weren't sufficient accommodations, so passengers were housed in a school, with dozens of people sleeping in each room
Food options were very limited, and there were major language barriers, as there weren't any Air India representatives (the airline managed to find hotels for the crew, but not passengers)
In light of the ongoing conflict, there were general safety concerns about a bunch of Americans being trapped in Russia
After passengers spent 39 hours on the ground in Magadan, the Air India rescue flight finally departed. Air India had deployed a second Boeing 777 from Mumbai (BOM) to Magadan (GDX), which would pick up passengers and crew, and take them to the United States.
I was curious if this would go as planned, given the sanctions in place, which also ban flights between Russia and the United States. Fortunately it seems that everything worked out. On Thursday, June 8, 2023, the aircraft with the registration code VT-ALF operated a nonstop flight from Magadan (GDX) to San Francisco (SFO).
The flight covered a distance of just under 4,000 miles, and spent 7hr41min in the air. The plane departed at 10:27AM local time on Thursday, and landed in San Francisco at 12:07AM local time on Thursday (this "time travel" is because it crossed the International Date Line). I'm happy all the passengers made it to the United States safely, and they most definitely deserve some rest!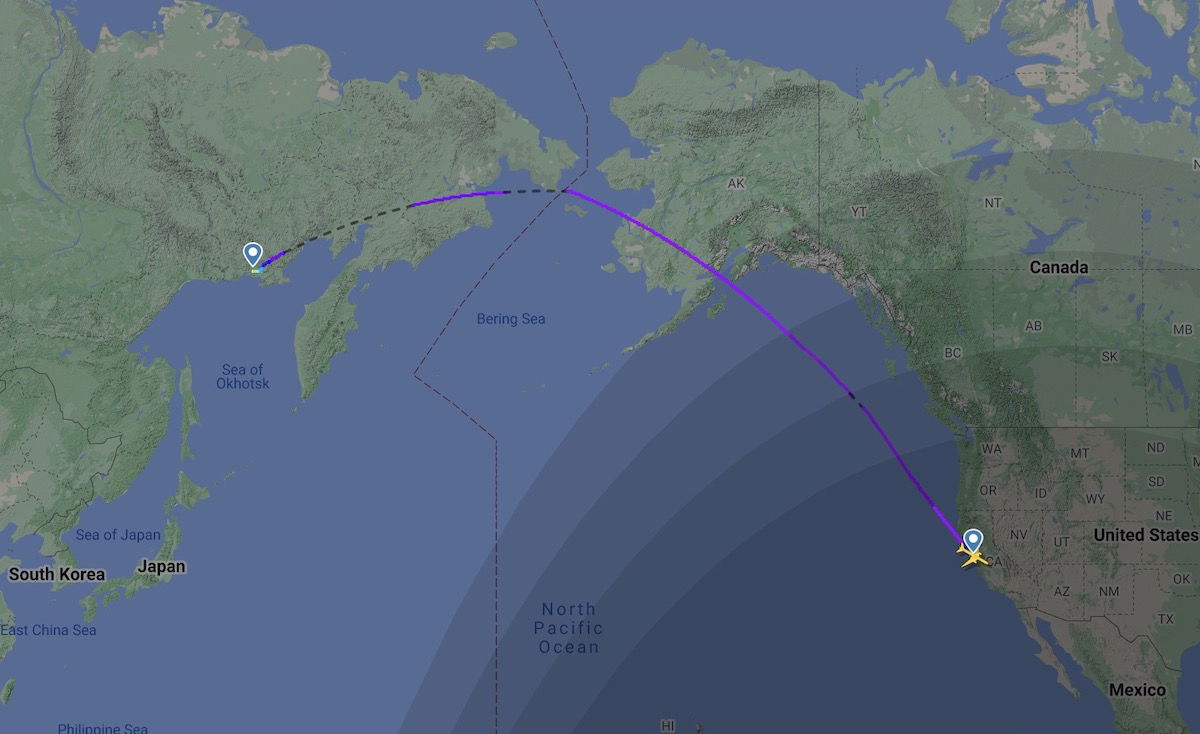 How Air India is compensating passengers
So, how is Air India compensating passengers for this ordeal? All passengers on the flight received a letter with an apology. Passengers will receive a full refund of their ticket, plus a voucher for a future Air India ticket.
There aren't many details beyond that, though. For example, will just the one-way fare be refunded, or the entire fare people had booked? What happens for those on partner tickets? What kind of a future ticket is the voucher valid for?
Here's the full apology letter that Air India passengers received:
Please allow me to sincerely apologise, on behalf of Air India, for the extended delay in bringing you to San Francisco.

As you are all too aware, the aircraft encountered a technical issue whereby the pilots received an indication of low oil pressure in one engine. Out of caution, they elected to land the aircraft at a nearby airport rather than continue the journey.

Your safety was the highest priority throughout. While the facilities in Magadan, a small city, may not have met the standard we would normally aim to provide, we are grateful for your tolerance and understanding that our local agents and crew did their best under the circumstances. We are grateful to the residents and business of Magadan for the assistance they provided to a plane full of unexpected visitors at short notice.

Air India dispatched a relief flight at the earliest possible opportunity given the need to obtain insurance and flight plan approvals but clearly, the duration of delay was long, and the experience was not what we aspire to offer.

As such, we will fully refund the fare for your journey and, in addition, provide you a voucher for future travel on Air India. Although we cannot change the past, I trust that this gesture conveys our sincere regrets for the disruption and inconvenience.

Thank you for your understanding and support to Air India. I hope you will allow us to serve again, to a better standard, in future.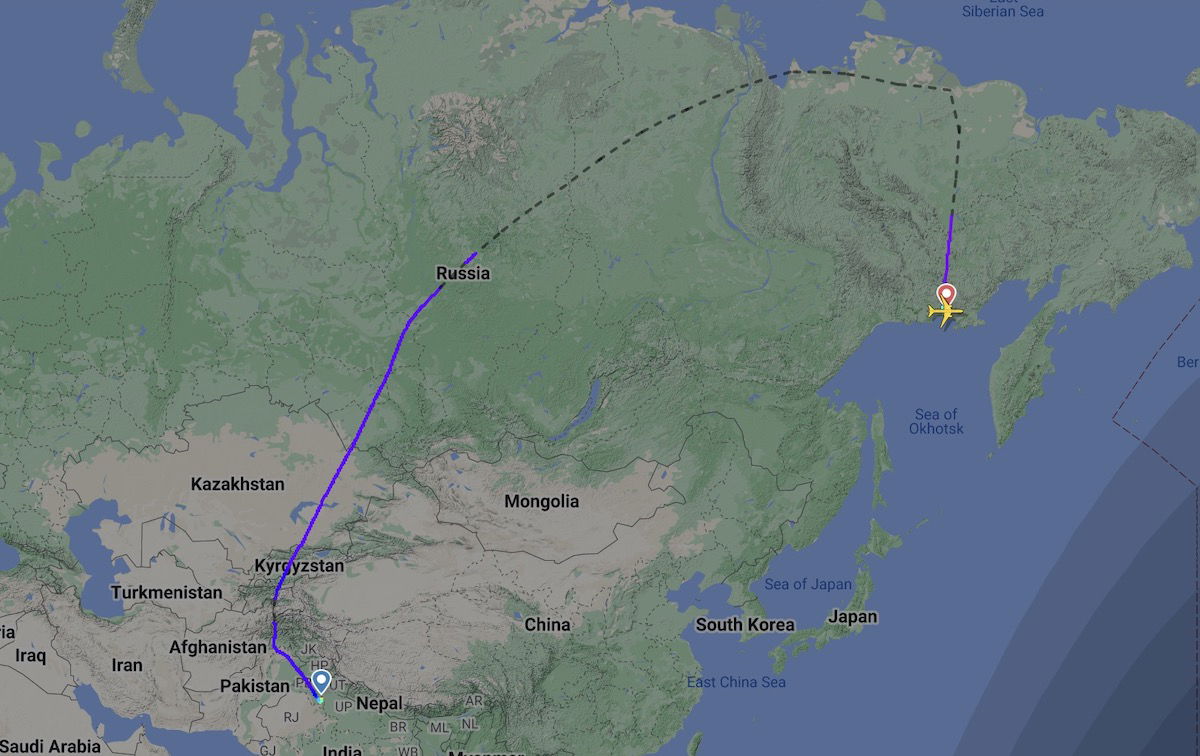 Bottom line
Some Air India passengers traveling from Delhi to San Francisco had quite the eventful journey, as their plane diverted to Russia due to an engine issue. Specifically, the plane landed in the northeast of the country, in Magadan, and passengers were on the ground for nearly 39 hours.
A rescue aircraft was eventually dispatched, and passengers finally arrived in San Francisco very early on Thursday morning. Air India has compensated passengers by refunding them the cost of their tickets, and offering a future free flight.
This was no doubt an awful situation for passengers. It's hard to know exactly what the moral of this story is. On the surface, waiting over 24 hours to dispatch a rescue aircraft seems like a long time, but this was also logistically a lot more complicated than your typical diversion.
What do you make of Air India's handling of this situation?