For several months now, there have been rumors about Air India possibly expanding to San Francisco and/or Toronto. As it stands, Air India's only destinations in North America are Chicago (ORD), New York (JFK), and Newark (EWR). The new routes were supposedly going to be launched this winter, though the rest of the details were still being worked out.
Last week that rumor became more credible, as a senior Air India official was quoted as saying that the airline would launch service to San Francisco, out of either Delhi or Bangalore. A Bangalore to San Francisco flight would be the longest in the world, beating out the current longest flight of Dallas to Sydney, and also beating out the longest flight as of February 2016, Dubai to Panama City.
Well, the good news is that Air India's new route to San Francisco is now confirmed… except it won't be the longest flight in the world.
Air India will launch 3x weekly flights between Delhi and San Francisco as of December 2, 2015. This will be the only nonstop flight between the west coast of the US and India. The route will operate Wednesdays, Fridays, and Sundays in both directions.
While the exact times of the flight haven't yet been published, it should leave India in the early hours of the morning (probably around 2AM), to get into San Francisco early morning as well. Then the return flight will depart in the morning and get back to Delhi mid-afternoon.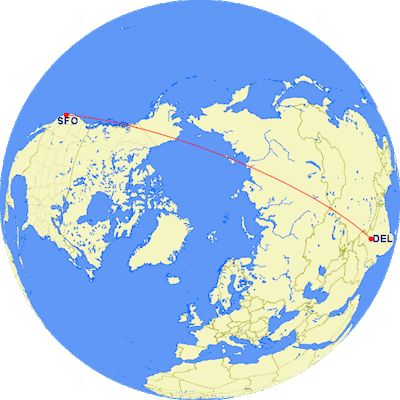 The Delhi to San Francisco flight will be operated by a Boeing 777-200LR, which Air India has just three of (they sold five of them to Etihad). The plane features 238 seats, including:
8 first class seats
35 business class seats
195 economy class seats
That's quite a "premium" configuration, given that Air India's 777-300ERs feature just four first class seats, the same number of business class seats, and over 100 more economy seats. Rumor has it that Air India will eventually reconfigured the 777-200LRs to feature more economy seats, though that hasn't yet been confirmed.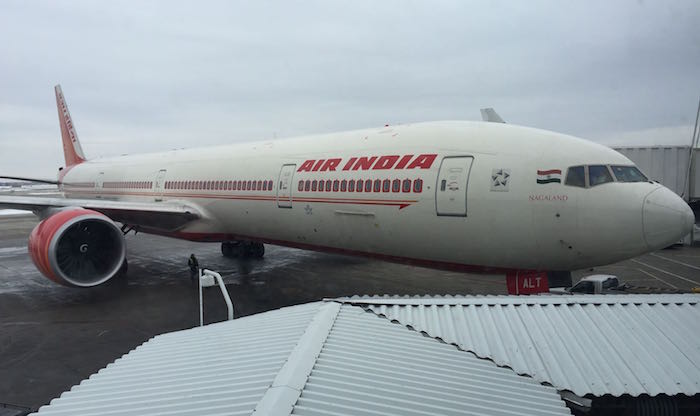 So is the new Air India route economically viable? We don't know… and via firstpost.com, it sounds like Air India doesn't either:
Also, they said an economic feasibility study has not been conducted till now though the airline went ahead with the announcement to coincide with World Tourism Day.
Then again, economy feasibility studies probably aren't very important for Air India. After all, this is the airline where just nine of their 370 daily flights turn a profit, via the The Indian Express. 😉
Bottom line
I'm excited to try Air India first class sometime soon, and perhaps their new longest route is a good route on which to do so. The new flight isn't yet bookable, though it should be in the coming days.
What do you make of Air India's new route between Delhi and San Francisco? Would you ever consider taking it?