Environmentalism is becoming a much bigger issue globally, and that's a good thing. However, the question of how governments should tax in order to encourage certain behavior is a much more controversial topic. The latest such case involves what France's government has just announced.
France to introduce airline eco-tax
France's transport minister, Elisabeth Borne, has today announced that France plans to introduce a new eco-tax on airlines flying out of France.
The plan is that this will be implemented in 2020, and will raise around 180 million Euros annually, which is intended to fund transport in France. In other words, the government will take money from the airline industry to fund (potentially competing) forms of transportation.
The tax is to be introduced gradually, and will amount to about 1.50EUR for an economy ticket and 9EUR for a business class ticket within the EU, and up to 18EUR for a business class ticket for flights out of the EU. So that's not insignificant, though also pales in comparison to the UK's Air Passenger Duty, for example.
The tax will only apply for trips that originate in France, so this wouldn't apply to transit passengers who are simply connecting at a French airport.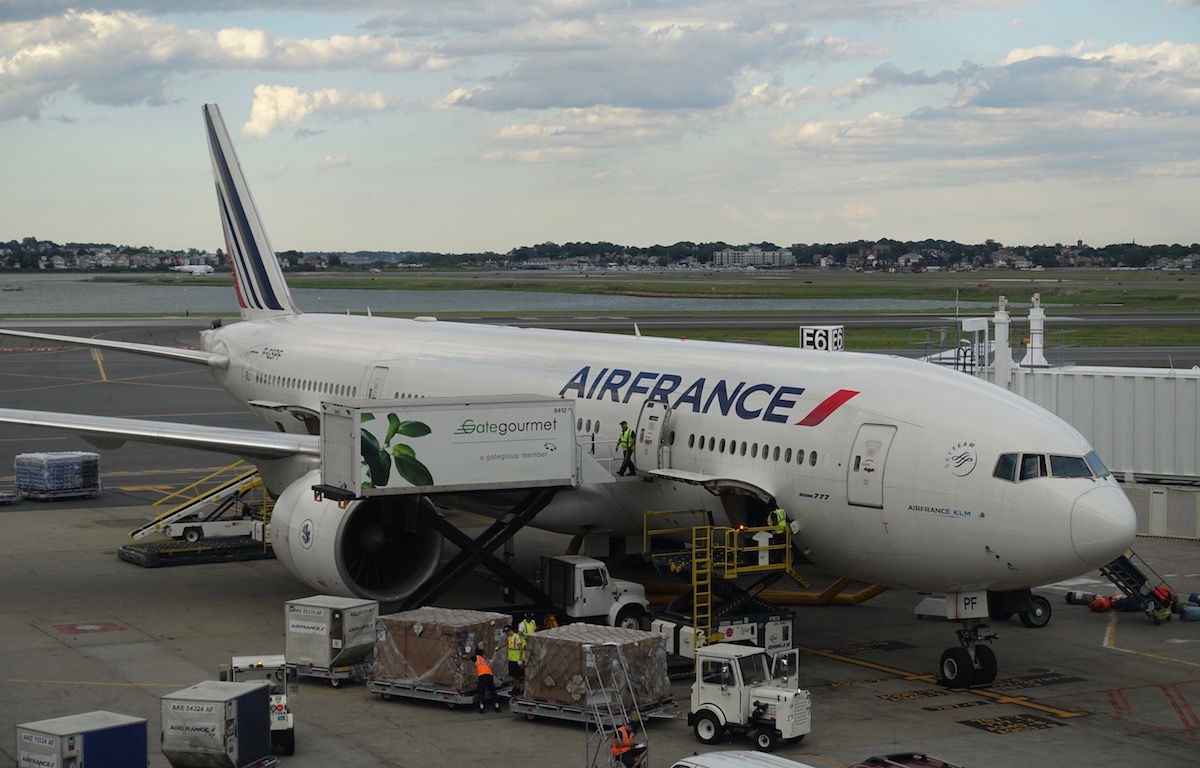 Air France would be hurt most by this new policy
Airlines are opposed to this tax
As usual, airlines are mostly opposed to this new tax. That's understandable, since airlines display "all-in" pricing, and the demand for travel is pretty elastic. Any tax increase will likely lead to airlines being able to charge less otherwise. It's not like they can just add the tax to the fares they charge now without seeing demand shift.
Air France would most negatively be impacted by this policy, and they strongly disapprove of this new tax. They say it would hurt their competitiveness at a time when they want to invest in their products to be able to improve their environmental footprint as part of a fleet renewal.
France is one of the most heavily taxed air transport industries in Europe, and Air France's activity contributes 1.1% of French national GDP, and generates more than 350,000 jobs.
This new tax would represent an additional cost of over 60 million Euros per year for the Air France Group. The airline also points out that they already lost over 180 million Euros last year on domestic flights, and this would make their position even weaker.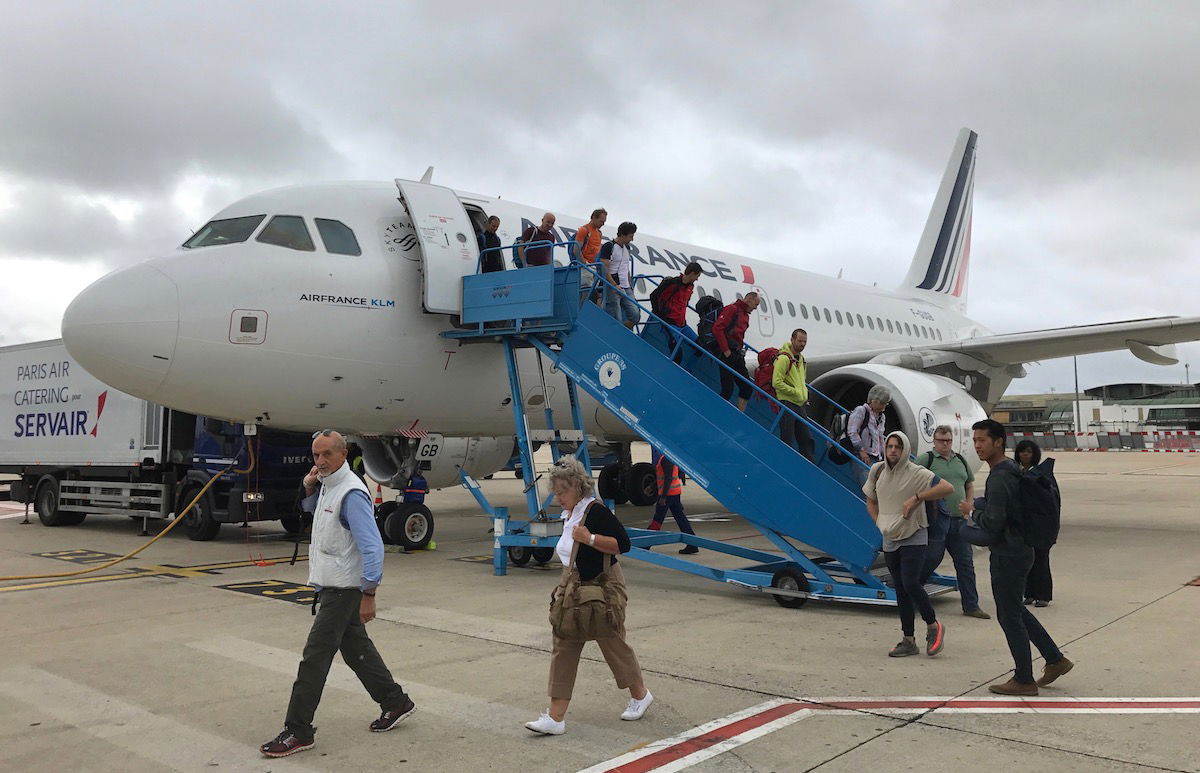 Could this cause Air France to cut domestic flights altogether?
My take
I'm really conflicted on these types of government policies. There's no doubt that higher aviation taxes reduces demand for air travel, though nowadays that sort of seems to be the goal for many government, even if it reduces employment in the industry.
I guess part of the issue is that I don't think the logic of how these taxes are implemented is sound. It seems like the government's goal is to just get people to stop traveling by air, though that seems unrealistic. It would make sense to take other approaches as well:
Shouldn't governments be creating tax incentives for airlines to operate fuel efficient aircraft (or maybe tax penalties for operating fuel inefficient aircraft)? For example, the per passenger fuel burn on a CRJ200 is nearly twice as high as on an A220.
I understand the concept of wanting to tax those originating in France rather than those connecting, though from the government's perspective shouldn't it be the other way around? They presumably want people to visit France and the tourist dollars that come along with it, while they should discourage people from just flying through there, which has a negative impact on the environment and little benefit to the country otherwise.
Personally I think the focus should be on encouraging airlines to reduce per passenger emissions as much as possible, rather than just encouraging people not to fly altogether, at least on long haul flights where other forms of transport aren't practical.
Airlines are investing in new planes not just because they're good for the environment, but also because what's good for the environment is usually good for their bottom line. The worse Air France's financial situation, the less they'll be able to invest like that.
So I think it's perfectly fair for the government to encourage emissions to be reduced, but this kind of tax largely seems counterproductive, especially given that Air France historically hasn't been the most financially healthy airline out there.
Do you support this new French aviation tax? What's the ideal way for governments to encourage a reduction in airline emissions?