I often write about the positives of the Air Canada Aeroplan program, like the generous routing rules, stopovers for 5,000 points, and huge array of airline partners. In this post I wanted to address a question that I get on a daily basis about Aeroplan — what happened to Etihad Airways and Oman Air awards, as they haven't been available for quite some time?
Aeroplan's lack of Etihad & Oman Air awards
Air Canada Aeroplan has roughly 45 airline partners. While Air Canada belongs to the Star Alliance, the airline also has all kinds of independent airline partners, which is one of the things that makes the program so great. I mean, you could book a single award that includes travel on Air Mauritius, Gulf Air, and Bamboo Airways — how fun is that?! Okay, I'm going to have to figure out what routing that would entail, but I digress…
For some members, two of Aeroplan's most valuable airline partners are Etihad Airways and Oman Air:
Yet for whatever reason, awards on both airlines haven't been bookable through Aeroplan for quite some time. For Oman Air, awards haven't been bookable for several months, while for Etihad, awards haven't been bookable for a couple of months.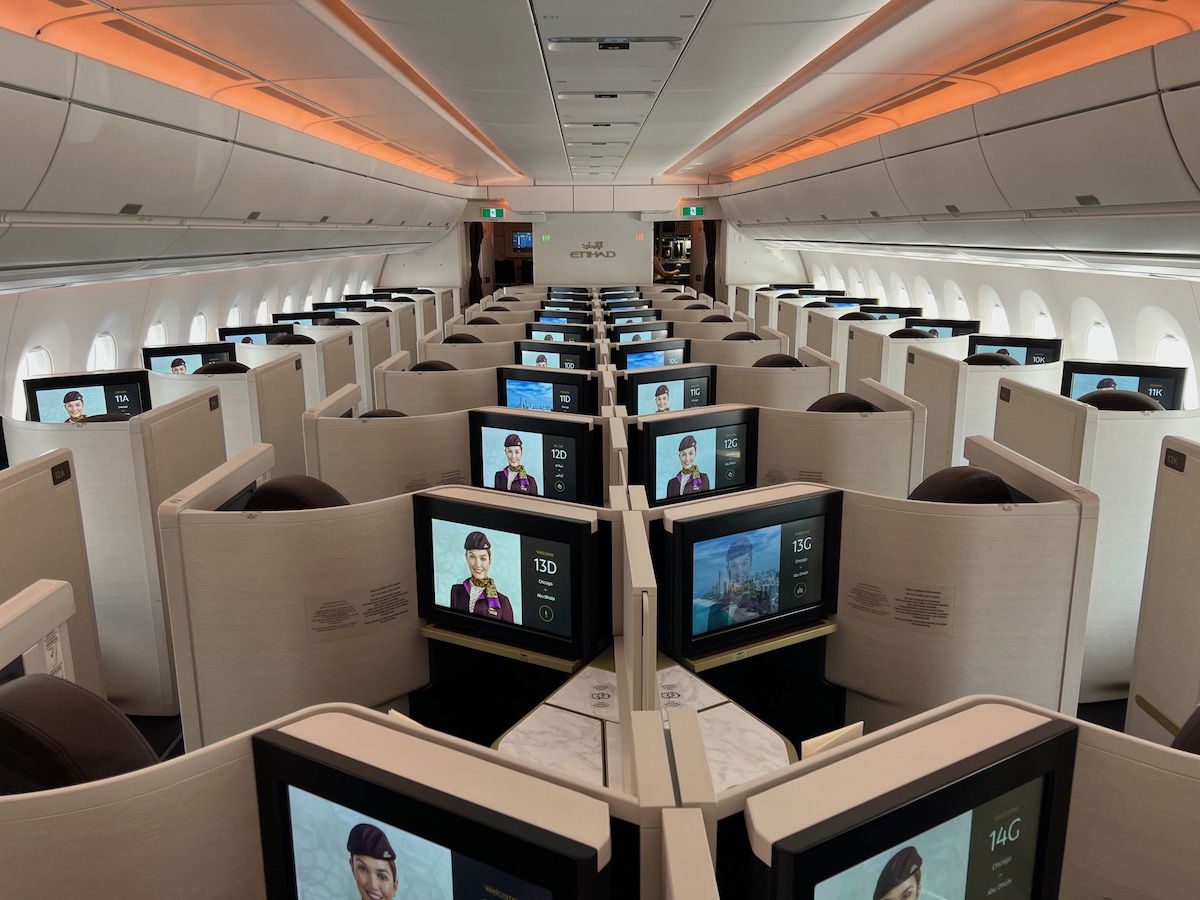 What happened to these award seats?
Suffice it to say that something is going on with Aeroplan awards on Etihad and Oman Air, or else we wouldn't see availability pulled for so long. Officially, Aeroplan representatives tell me that the partnerships with Etihad and Oman Air haven't ended, and that's confirmed on Air Canada's website, which still lists both of these as airline partners. However, there's not an exact timeline for when awards on these airlines will be restored.
With that in mind, all I can do is speculate, and share my take on what might be going on. I've written before about award availability discrepancies between airlines, and what can cause that. Admittedly in this case it's not a discrepancy, but rather availability just isn't there at all on some partners.
In general, there are three most common reasons that an airline may not have access to partner award availability for an extended period of time, without ending a partnership:
A program is intentionally throttling the award availability it shows its members in order to limit expenses associated with award redemptions
There's a technical glitch that's preventing award availability from displaying correctly; you'd be surprised by how long it can take for some tech issues to be fixed
There's a dispute between airlines and/or loyalty programs, often in situations where one side feels like it's drawing the short end of the stick
Specific to this Aeroplan situation, here's my assumption:
If there's one thing I know for sure, it's that Aeroplan is very focused on offering as many redemption opportunities to members as possible (this has been a huge focus of the program, since it was relaunched), and I'm confident it's not Aeroplan intentionally blocking partner award space
I wouldn't necessarily assume that the Etihad and Oman Air problems (whatever they may be) are the same, since availability was taken offline at different times; when you have dozens of partners (with many using different systems), it takes a lot of effort to just keep everything displaying correctly
I believe that if Aeroplan actually knew these redemption opportunities wouldn't come back online, then the program would just officially remove these as partners
So, what's my speculation? With Etihad I honestly have no clue what to think. The airline is used to having a high number of partner redemptions, given that you can also redeem American AAdvantage miles on Etihad. So it's not like the airline is worried about people booking their awards with partner miles. For what it's worth, American seems to have technical issues with Etihad awards every so often as well, so I hope that's also what's going on here.
Meanwhile in the case of Oman Air, I can't help but wonder if it might be a bit more complicated. The folks at Aeroplan are amazing at adding partners, and when the partnership first started, I wondered if Oman Air was ready for the volume of inbound award bookings it would get.
After all, Oman Air lacked "mainstream" airline partners with efficient redemption opportunities. Furthermore, I imagine there's some imbalance in redemptions here, with a lot more Air Canada Aeroplan members redeeming on Oman Air than Oman Air Sindbad members redeeming on Air Canada.
Whenever you add a small carrier with limited partners to your redemption roster, I think they're not quite ready for the influx of award bookings that come in (I have to imagine Starlux Airlines might feel the same after yesterday). 😉
Another interesting thing to keep in mind is that Oman Air is joining the oneworld alliance in 2024, which is super exciting. Now, the airline can absolutely have partnerships with non-oneworld airlines, so it shouldn't have to one or the other. However, perhaps Oman Air is suddenly more focused on that going forward. After all, the Aeroplan partnership launched before Oman Air revealed its intentions to join oneworld.
Anyway, we'll have to mark this all as developing, and hopefully we get an update one way or another pretty soon.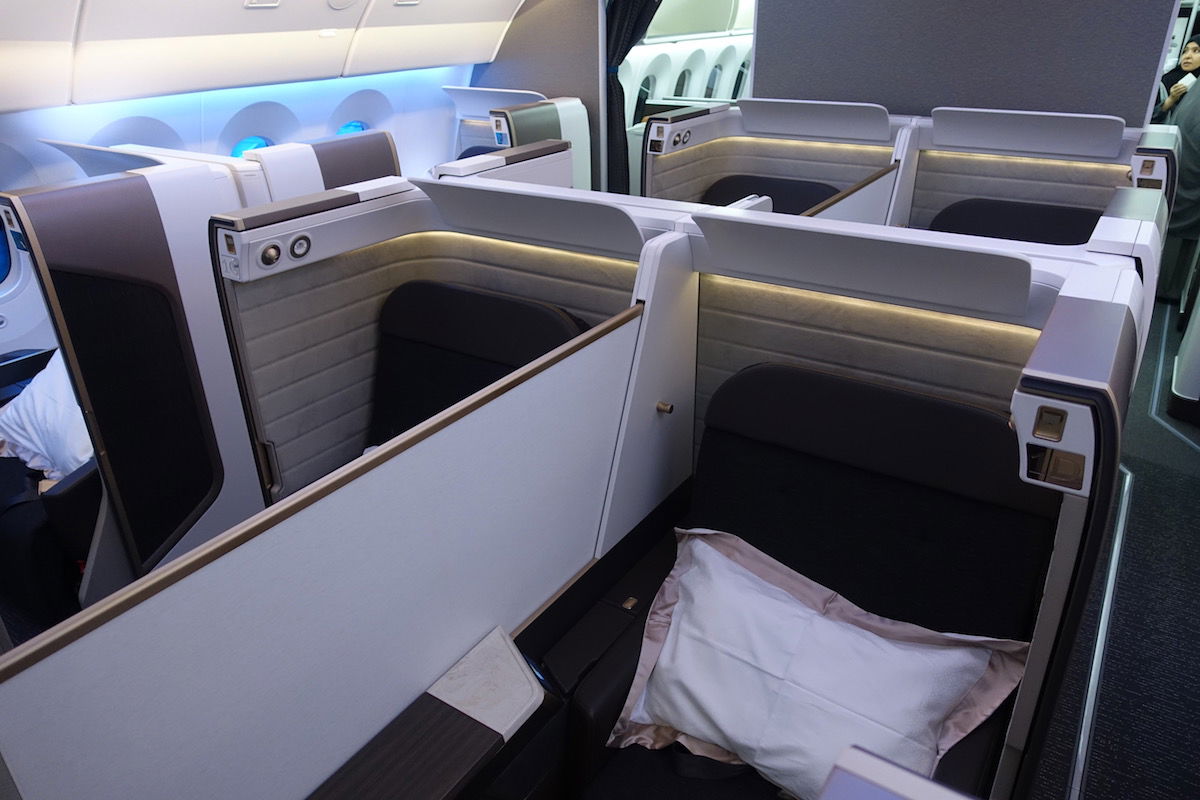 Bottom line
For quite some time, Air Canada's Aeroplan program hasn't had access to awards on Etihad Airways and Oman Air. I know these were among the favorite Aeroplan partners of OMAAT readers, and I'm also sad to see the lack of availability.
The good news is that these partnerships aren't over, at least officially. The bad news is that there's no exact timeline for them coming back. If and when we learn more, I'll be sure to report back…
What's your take on this award availability situation?