A few times per year Aeroplan offers a bonus when you convert hotel points into miles (most recently they offered one last November, and prior to that in August). Well, Aeroplan has just announced their latest bonus, and some might find it to be valuable.
You can earn up to a 30% bonus if you convert hotel points into Aeroplan miles between March 13 and April 17, 2017.
With this promotion, Aeroplan is offering tiered bonuses on transferred points, with the percentage bonus varying based on how many points you convert, as follows:
Convert hotel points into 2,500-99,999 miles, receive 20% bonus miles
Convert hotel points into 100,000-199,000 miles, receive a 25% bonus
Convert hotel points into 200,000+ miles, receive a 30% bonus
The following hotel partners are participating:
The bonus you earn is based on the cumulative miles generated, so not all the miles have to come from a single transfer partner. Registration is not required, and the bonus miles should post 4-6 weeks after the end date of the promotion (though in practice they may post sooner).
Transfers from other partners, including Amex Membership Rewards, don't qualify for this promotion.
There are a couple of circumstances under which this could potentially represent a good value (and keep in mind you can transfer points between Marriott Rewards and Starwood Preferred Guest):
Convert Starpoints into Aeroplan miles
Starpoints convert into Aeroplan miles at a 1:1 ratio, and for every 20,000 points transferred you get 5,000 bonus miles. So if you transferred 160,000 Starpoints you'd usually get 200,000 Aeroplan miles, and then through this promotion you'd get a 60,000 mile bonus on top of that, for a total of 260,000 miles.
So that's potentially like earning ~1.625 Aeroplan miles per Starpoint, which is pretty good.
Earn Aeroplan miles with Marriott's Hotel + Air Packages
Another good option is Marriott's Hotel + Air Packages, of which Aeroplan is a partner.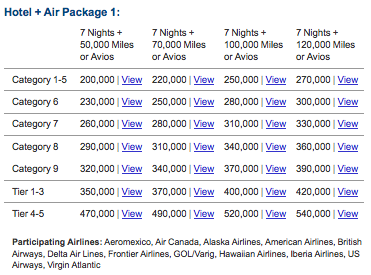 Through Hotel + Air packages you receive a set number of free nights plus a set number of miles as part of the package. These packages are in my opinion the best use of Marriott Rewards points to begin with, so the value only gets better when you add in a potential conversion bonus.
To put this into perspective, seven nights at a Category 1-5 property plus 120,000 miles will run you 270,000 Marriott Rewards points.
If you did that, you'd receive a total of 150,000 Aeroplan miles, plus seven nights at a Category 1-5 property. You could also convert some additional Starpoints to get to the 200,000 mile threshold, and then you'd receive a 30% bonus on the entire transaction amount.
Bottom line
Aeroplan certainly isn't as rewarding of a points program as it used to be. They used to be my single favorite airline points program before they devalued their award chart and added fuel surcharges to most partners several years back. Then in December 2015 they had another devaluation, though it wasn't as extreme.
But when you factor in the good value of converting partner points to Aeroplan, and then the current promotion on top of that, there are definitely circumstances under which it could make sense to take advantage of this promotion.
110,000 miles for roundtrip business class between the U.S. and Europe is still a good deal, especially if you can take advantage of the two stopovers (in addition to the destination), which is an extremely generous policy. Just make sure you fly on a carrier for which Aeroplan doesn't impose fuel surcharges, like Brussels, SAS, Swiss, Turkish, and United.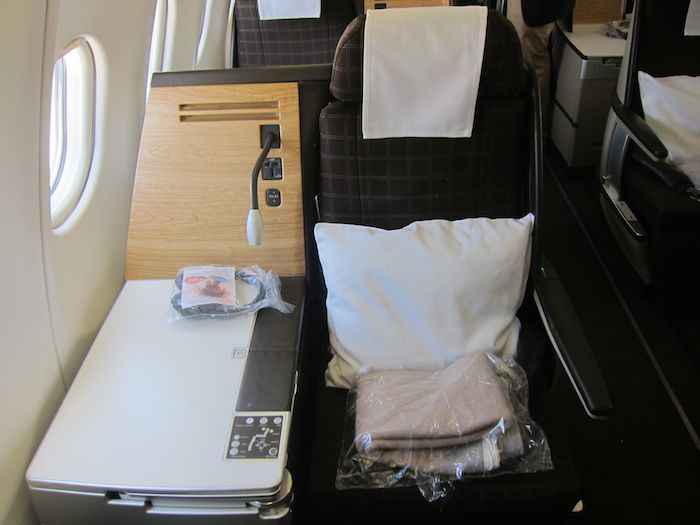 Redeem Aeroplan miles for travel in Swiss business class
While I wouldn't make a speculative transfer to take advantage of this promotion, if you have a specific use in mind it could be worthwhile.
Do you plan on taking advantage of this Aeroplan bonus promotion?
(Tip of the hat to @FFBonuses)