As I wrote about a couple of weeks ago, American has made some changes to Main Cabin Extra, which kick in as of today. Specifically, those in Main Cabin Extra now receive:
Complimentary beer, wine, and spirits
Easier access to overhead bin space with Group 5 boarding (in reality flight attendants won't be policing this, but rather there will be placards indicating that the overhead bins above Main Cabin Extra are for passengers seated in that section only)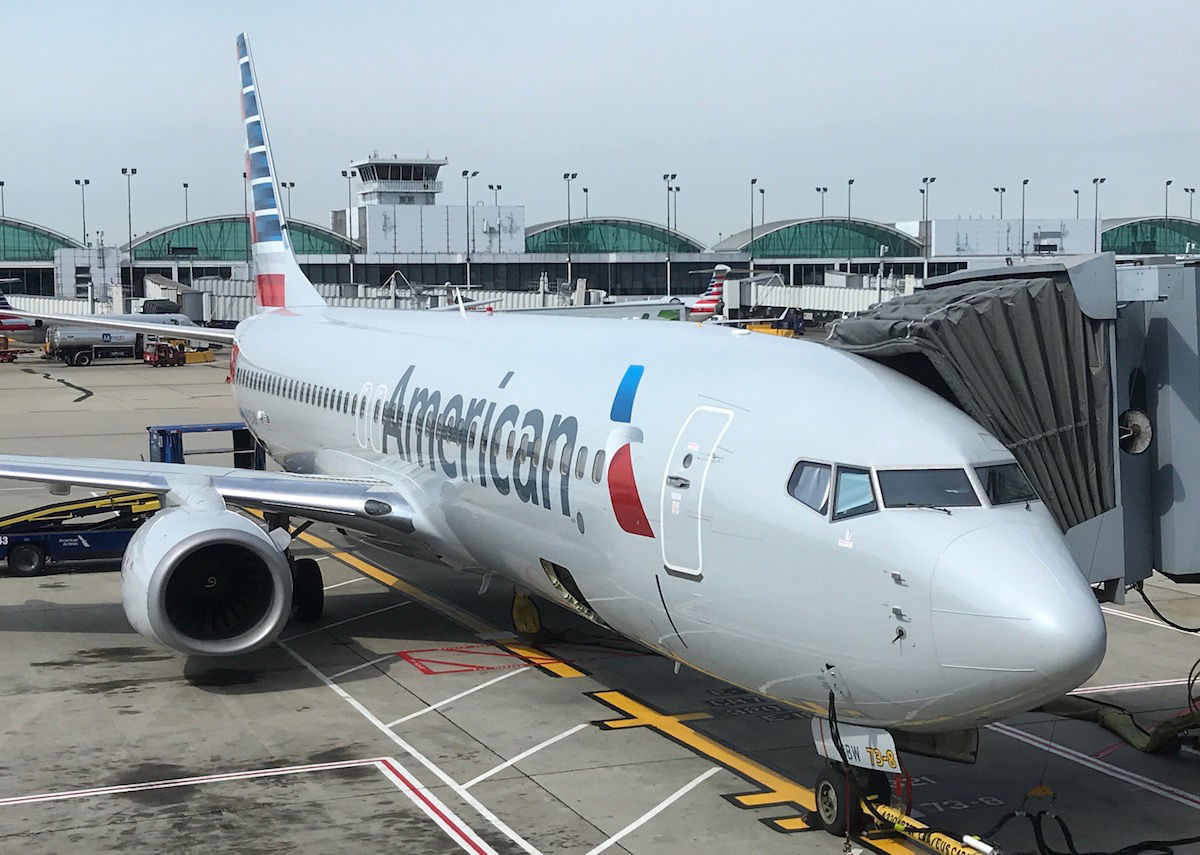 The complimentary alcohol is a nice addition for Main Cabin Extra passengers, though in fairness AAdvantage Executive Platinum members already received a complimentary drink, so this is mostly a benefit for other passengers.
American AAdvantage Executive Platinum and Platinum members can select free Main Cabin Extra seats at the time of booking, while AAdvantage Gold members can select free Main Cabin Extra seats 24 hours before check-in. However, these members at least get a 50% discount when paying for Main Cabin Extra seats in advance.
It appears as if American will be eliminating this. As of September 5, 2018, AAdvantage Gold members will no longer receive 50% off the purchase of Main Cabin Extra seats at the time of booking. They'll continue to receive complimentary Main Cabin Extra seats within 24 hours of departure, though now they'll pay as much as non-elite members if they want to select these seats at the time of booking. Until 2014 American offered Gold members free Main Cabin Extra at the time of booking, so this is a disappointing change.
What I'm most disappointed about here is that American is taking away this benefit mid-year. Members choose to qualify for status based on a published list of benefits, and to take a major benefit away mid-year isn't cool.
Clearly American wasn't adding benefits to Main Cabin Extra out of the kindness of their hearts. We've already seen them increase the price of Main Cabin Extra seating on some flights for travel as of today, though to eliminate the discount for Gold members seems silly. I imagine a lot of Gold members paid to select these seats in advance because of the discount, so I'm curious to see if this has the impact on demand that American is expecting.
To any AAdvantage Gold members, did you ever pay the discounted cost for Main Cabin Extra? Will this impact whether you choose to do so in the future?
(Tip of the hat to View from the Wing)