Many airlines block some bulkhead economy seat assignments in advance, primarily in the event that those with reduced mobility need to assign these seats. However, a certain amount of time before departure these seats can be bookable by anyone, which can be a great opportunity to snag a good seat.
Which economy seats does American block in advance?
Let's start by talking about the bulkhead economy seats that American generally blocks in advance. As far as I can tell, American won't let most customers assign the following seats in advance:
Airbus A319 — seats 8D and 8E
Airbus A320 — seat 4A
Airbus A321 — seats 8D, 8E, and 8F
Boeing 737-800 — seats 8D and 8E
Boeing 777-200 — seats 17K and 17L
Boeing 777-300 — seats 20A and 20C
Boeing 787-8 — seats 10J, 10K, and 10L
Boeing 787-9 — seats 12J, 12K, and 12L
Embraer E175 — seats 8D and 8F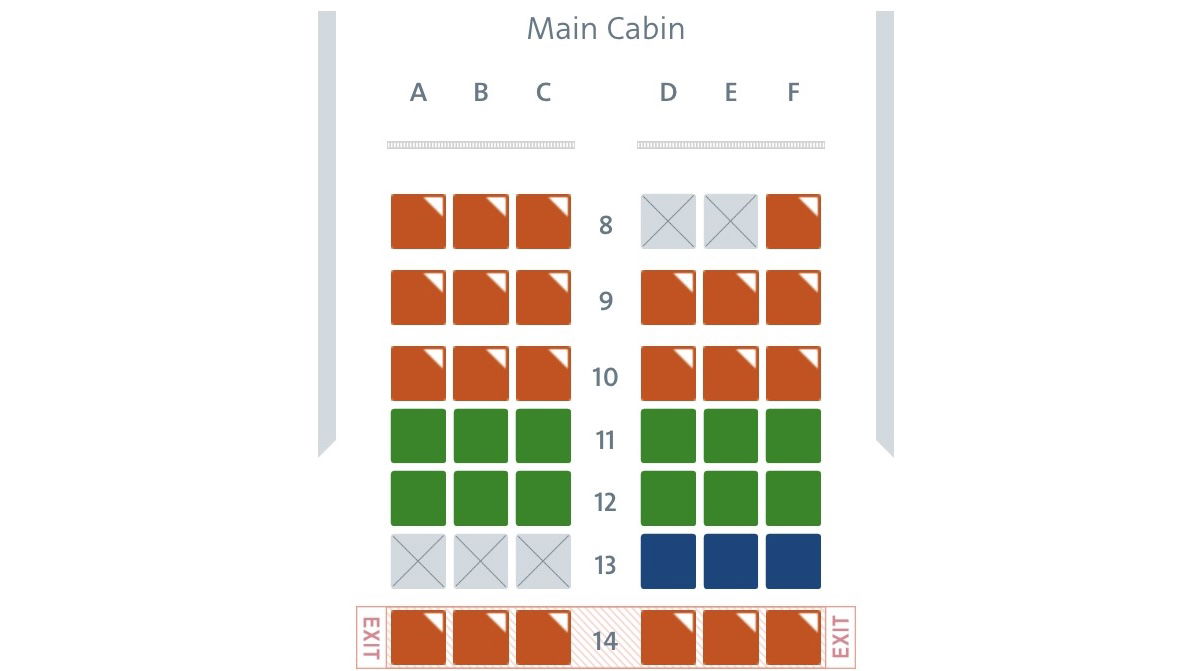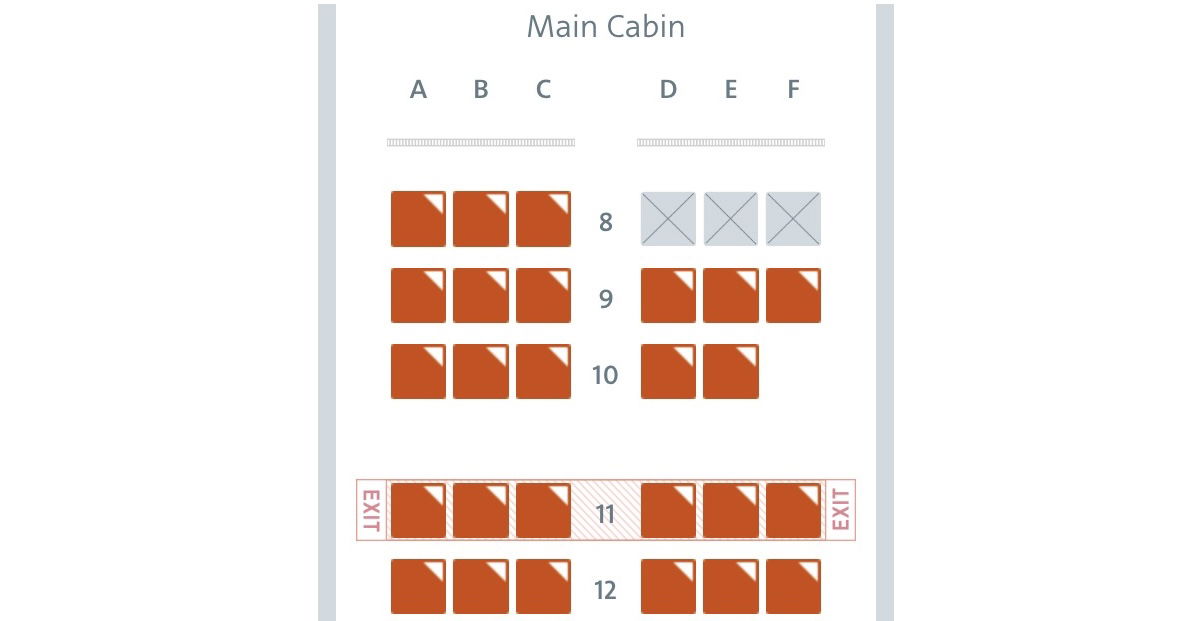 Note that in all cases, these seats are in the Main Cabin Extra section, which is American's extra legroom economy seating (which also includes complimentary alcoholic drinks). This seating is available for all passengers or at a cost, or alternatively select AAdvantage elite members can assign these seats for free.
Bulkhead seats have a lot of extra legroom, which is a big draw of these seats. While many people typically don't like being in bulkhead seats due to lack of floor storage space, note that on most of these narrow body jets, there's actually still under seat storage, as there's not a proper bulkhead.
When do these seats become unblocked?
I have an itinerary today where I have a segment in economy, though I wasn't able to secure a good Main Cabin Extra seat at the time of booking (as I planned this pretty last minute). I knew that American blocks certain bulkhead seats in advance, so I was curious to see when these seats actually opened up.
Based on searching online, I saw some mentions of these seats opening up 24 hours before departure, or maybe slightly under 24 hours before departure. Well, I did a little experiment, and best I can tell, these bulkhead seats open up exactly 12 hours before departure.
I figure that's good to know, in case you're in a situation where you can't secure a good Main Cabin Extra seat. By using this trick, you can potentially assign one of the best Main Cabin Extra seats 12 hours before departure.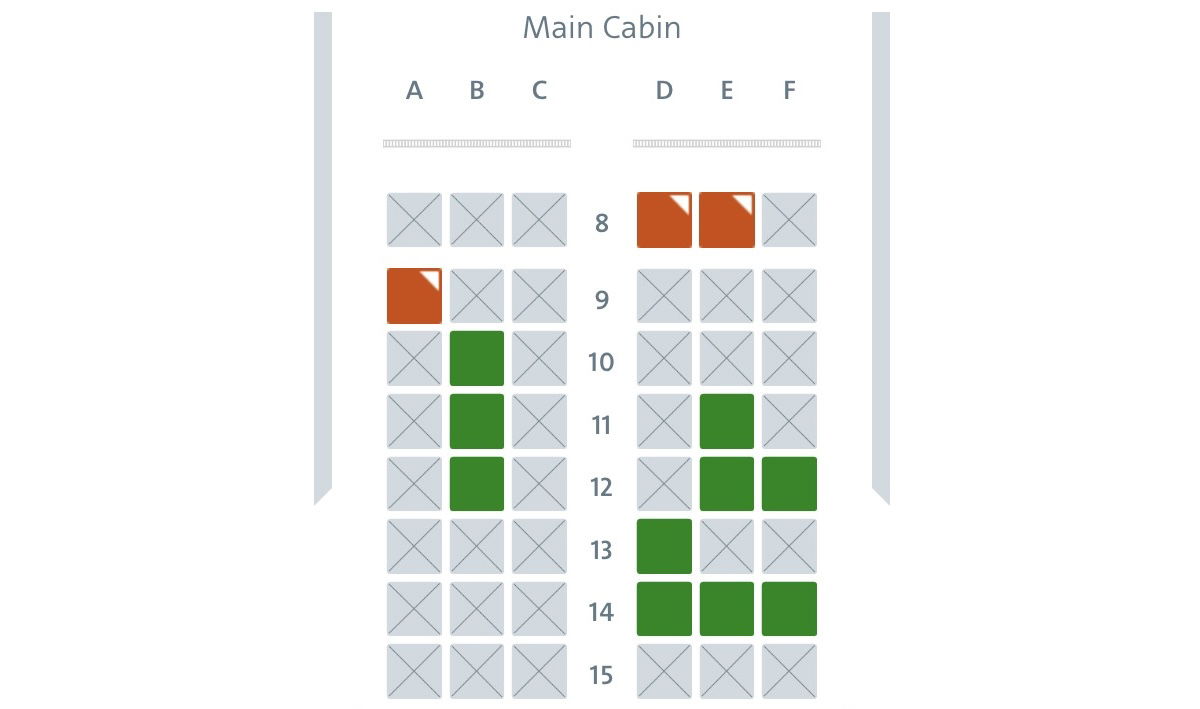 Bottom line
American's Main Cabin Extra bulkhead seats that are blocked in advance become unblocked exactly 12 hours before departure. This can be worth understanding if you're in a situation where you book close to departure and can't otherwise assign a good seat. I find these bulkhead seats to be great, given the amount of legroom they offer, while still having under seat storage.
Anyone else use the trick of snagging the typically blocked seats 12 hours out?