I've been receiving tons of messages this week from people who are looking at their progress towards elite qualification with airline and hotel programs, and realizing they may be a bit short. The inevitable follow-up is what are the best ways to top off their accounts, and whether or not the status benefits are even worth it.
I've spoken pretty passionately on this theme during recent FTU panels, and I think it's a discussion worth having.
The elite status hamster wheel
For the most part, I tend to feel that the value in staying loyal to an airline or hotel comes from the benefits at the top tier. That's where you're getting upgrades, accelerated points earning, and generally outsized perks.
The middle and lower tiers aren't as lucrative, yet those seem to be the statuses I get the most questions about.
In many cases, the benefits of the lower tiers can be replicated or at least compensated for by carrying a co-brand credit card, or booking hotels through a luxury program. Hilton ties their mid-tier Gold status (which includes breakfast) to a half-dozen credit cards. Most carriers give a free checked bag to multiple passengers on a reservation if you have their card.
So you really need to think about the value of the benefits that come from status, and whether or not you're receiving value commensurate to the cost of obtaining that status.
As an example, reader Kathy posted the following in a comment on the post about buying up to Delta status:
I could use some help and guidance on whether to pull the trigger on this deal. I am not a frequent flier, flying maybe 3 or 4 times a year on business or trips with my family. I have been offered the Elevate Your Status to Silver Medallion and like Ed's wife it's $295.

The other costs will be (from the email):

ELEVATE YOUR STATUS WITH
1,000 MQMs + 3 MQSs + $295 MQDs
for $295.*
*This bundle is recommended based on your MQMs, MQSs and MQDs as of December 1, 2017.

I do like the upgrades to Economy Comfort when I fly. I have rarely ever been upgraded to First Class (only once on a hopper flight from Eugene, OR to Portland, OR) since there are so many Diamond, Platinum and Gold members ahead of me when I have had Silver Medallion status in the past.
I tend to feel that the status "buy ups" are just a money grab from the airlines, especially in situations like these. My question to Kathy was how much it would cost to just pay for the benefits she enjoys on the few times a year she travels, and I picked a random flight from Eugene to San Francisco to compare the price difference of Delta Comfort to Main Cabin:

The fact that Delta Comfort+ is $4 less expensive than Basic Economy could be the foundation of an entire blog post, but it also proves the point nicely. It's important to actually do the math and research to see whether or not you're even getting anything out of the status in question. And at the lower levels, you likely aren't.
If you're questioning whether or not status is worthwhile for you, it probably isn't.
At the higher tiers, I think there can be tremendous value in elite status, particularly if you travel for work. If an employer or clients are subsidizing around 20 room nights or 50,000 miles of flying in a year, then it can absolutely make sense to do status runs to get to the next tier. You're investing in making your future required travel easier and more comfortable.
Work travel and life situations
The other consideration, beyond just the cost, is what your travel will look like next year versus this year. We're a touch shy of two elite statuses that we've traditionally found valuable in our household — I'm 10 nights short of where I expected to be for Hyatt Globalist, and my husband will certainly not be hitting his usual Alaska MVP 75k, and at this point is missing 4,408 miles towards Gold.
But we've had a busy year! He has a new job, which requires 95% less travel than the last one. We got a puppy. We relocated and traded our studio apartment for a fixer of a house that we basically gutted down to the studs.
There has been very little travel.
And that's abnormal for us — the year prior we spent a combined 450 nights in hotels, and flew 600k miles. Obviously the proper balance is somewhere between those extremes, but I expect at least a 40% increase in my travel at least next year. I could probably secure those remaining Hyatt nights for ~$800, which would be worthwhile if returned to my normal rate of travel next year. Otherwise, it's a bust.
The last 4,408 miles towards Alaska Gold probably makes sense. He has oodles of Alaska miles, so having free changes on award tickets is very valuable to us. And it's not that much flying. He can make one trip to meet his mom for lunch in Portland, and we can add a connection on another domestic trip.
But it doesn't make sense for us to send him to Asia twice this month to achieve 75k status.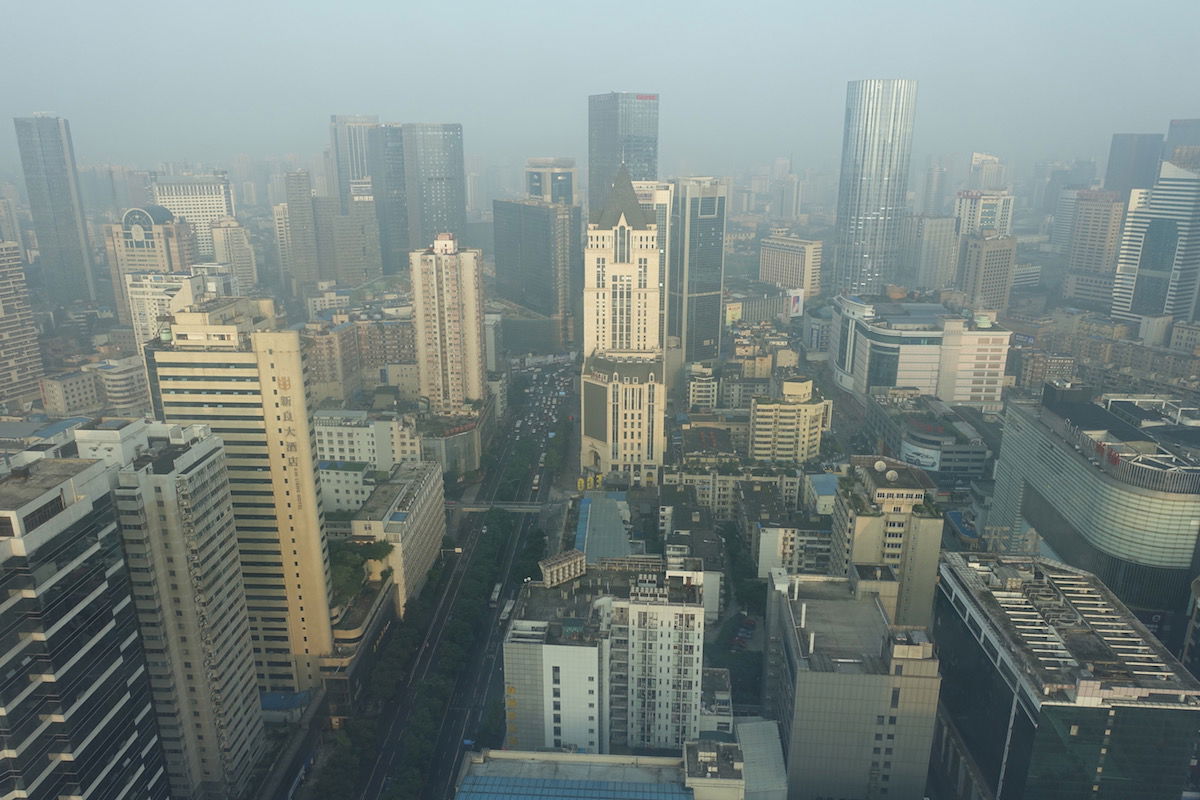 Similarly, Travis shared this morning that he's reached "Globalist Lite" from the Hyatt promo. He'd need another five nights for the "full" status which includes the free night award and suite upgrades, but is that really worth $500? His kids will be school-aged next year, which means they'll likely be tagging along on fewer trips (and thus the suite upgrades might not be as valuable). So the the new Hilton card might be a better way to get the perks of top tier status.
So I'd definitely recommend looking at your travel this year, comparing it to last year, and projecting out what the next year might look like. Changing jobs, having a baby, relocating, sending a kid to college, etc., can all have sizable impacts on your travel frequency and needs.
Do what you can to consider all of that before either investing in status, or for that matter, ruling status out.
Bottom line
If you're a few nights away from top-tier hotel status, or a few thousand miles away from an airline status that will make your travel next year more comfortable, by all means carve out some time to make those stays and flights happen this month.
If you're far from qualifying, definitely crunch the numbers to see whether the amount you'd spend to reach that status mark will pay for itself next year. It's one thing to "prepay" for some travel perks, and it's another to overpay.
And there are plenty of ways to leverage loyalty programs to have great travel experiences without climbing the status ladder.
Are you aiming for elite status this year? Why or why not?