We're welcoming a lot of new readers from around the globe this week here at One Mile at a Time. To celebrate, we're featuring a lot of content that covers the basics of what you need to know to get started in this hobby as well as a few articles that provide some historical perspective about how the game as evolved over time.
---
Yesterday I talked about how mileage runs were once the cornerstone of the miles-and-points game. Crazy people such as Ben would book these quick turnaround trips in which they would zig-zag their way across the country — and then immediately back — using the most circuitous routing possible solely to earn frequent flyer miles. A top-tier elite mileage runner such could earn as many as 16,000 award miles from a single trip.
As I explained yesterday, though, as frequent flyer programs have moved over to a revenue-based system (so you're awarded miles based on the price of the ticket rather than the distance flown), "traditional" mileage runs as we know them are more or less dead.
And yet you still might see people frantically booking trips on their airlines of choice, especially in the fourth quarter of the year, simply to fly the airline back and forth — it looks like a mileage run, quacks like a mileage run…
But it's a status run.
As it turns out, it can still make sense to book a trip just to pad your frequent flyer account. You just aren't doing it for the award miles.
Status Runs Are The New Mileage Runs (Sort of)
The primary purpose of our dear, departed (for the most part) mileage run was to earn award miles. But it was never the only objective.
As we discussed previously, top-tier elite status with an airline — United 1K, American Executive Platinum, or Delta Diamond Medallion — would maximize the number of miles you could yield from a mileage run.
Since elite status is gained based on flying a certain number of miles in a calendar year (in the case of the uppermost tier, generally around 100,000 to 125,000 miles), the secondary purpose of mileage runs was to earn, or more commonly, maintain, elite status such that you could continue to mileage run in the future at maximum efficiency. (I realize that sounds like circular logic, and in some ways it was — hey, nobody ever said this was a completely sane hobby.)
Well, as much as mileage running may be dead as we know it, the pursuit of higher and higher elite status is very much alive. Roughly speaking, those same trips that were once flown for the sole purpose of earning award miles are as viable as ever for earning elite status.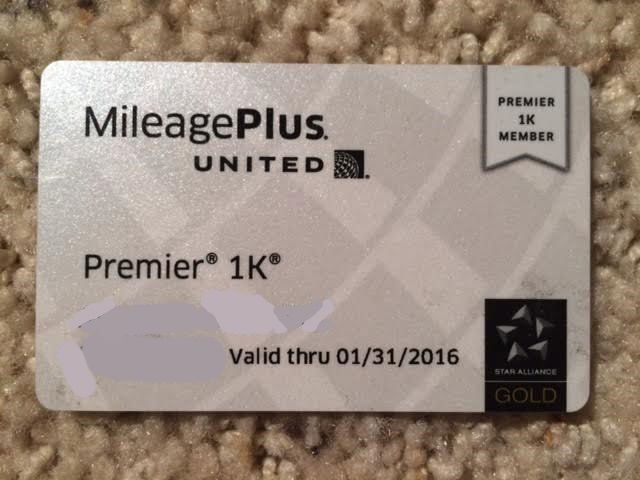 The key difference, however, is that status runs typically only make sense at the margin. If you're close to the next status level, it may make economic sense to do a status run to cross the threshold. But if at the end of the year you realize that the status run did not actually bump you to the next level — perhaps you still missed it, or maybe you would have attained it anyway — then it was utterly pointless and a complete waste of your time and money. There is a small disclaimer here for Delta fliers now that status miles rollover, but Nick will get into that in a future post.
[It is worth noting that both United and Delta have also imposed revenue requirements on elite status qualification. That means that you now have to meet both a miles requirement and a spend requirement, which can range from $3,000 for low-level status to $12,000 at the top-tier. For the purpose of this post, I'm making the assumption that you've already met the spend requirement through your regular flying, or that you are exempt from it (for reasons that are beyond the scope of this discussion.) But you should definitely keep it in mind when considering whether to do a status run.]
A Status Run Case Study
This is a real world honest-to-goodness story of my college roommate Dan and the status conundrum he faced last year. Dan is an IT manager for a big bank and flies a good amount around the world for work. He flies American because he lives in Dallas, a major hub.
Last fall Dan projected his flying for the remained of the year and discovered that he was likely to end up with 95,000 status qualifying miles on American. This would be far more than is required for Platinum status (50,000) but just a bit short of Executive Platinum (100,000). Essentially, he had to decide if the bump from Platinum to Executive Platinum was worth flying those last 5,000 miles.
Each year American Executive Platinums receive eight systemwide upgrades, each of which can be used to upgrade any paid fare. That means that you can buy economy, apply an upgrade, and then fly business. Or you can buy business and fly first. Dan estimated the value of these upgrades at $300 each, and therefore concluded that making Executive Platinum would be worth at least $2,400 to him, not counting any other benefits.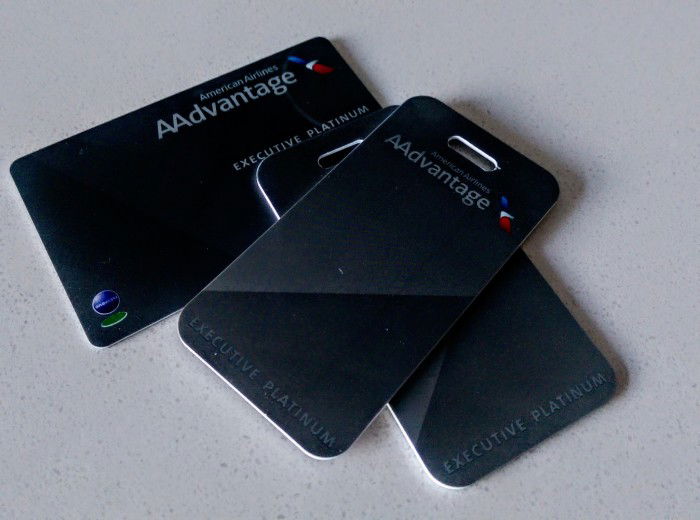 Dan's 95,000 status mile projection for the year happened to include a two-week business trip to Singapore in December. Likely as a result of their tragic crashes earlier in the year, Malaysia Airlines (a oneworld carrier, and therefore a mileage-earning partner of American) was running some great fares for business class travel between Singapore and Seoul during that time. Dan was able to find a business class ticket for $1,000 that would earn him the 5,000 miles he needed to reach Executive Platinum.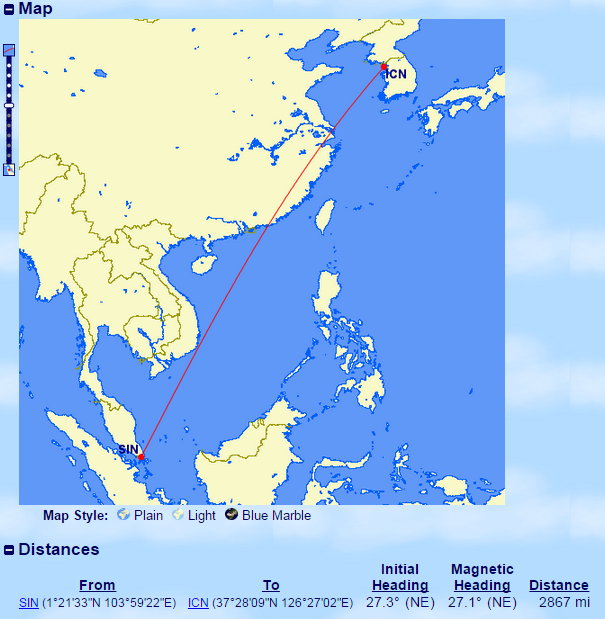 Since Dan valued the benefits of Executive Platinum ($2,400) at more than the cost to obtain them ($1,000), he booked his first-ever status run. Although he probably could have found a cheaper trip to obtain them, he chose this option because it could be flown during his weekend off in Singapore and therefore wouldn't require any additional time away from his family. As icing on the cake, the fare was in business class, so he wouldn't be fatigued at work the following week.
In Dan's case, a status run made a lot of sense.
Do Status Runs Make Sense For Infrequent Travelers?
It depends. First of all, if you don't travel at all, then a status run will absolutely not make sense. The real value of a status run is what it does for you at the margin.
It's kind of like in football — you might give the ball to the fullback if you're on the two yard line with the end zone right in front of you. But handing him the ball on 3rd and 25 probably isn't going to do much. You need to be close to the next elite level based on your regular travel such that a status run can push you over the last bit.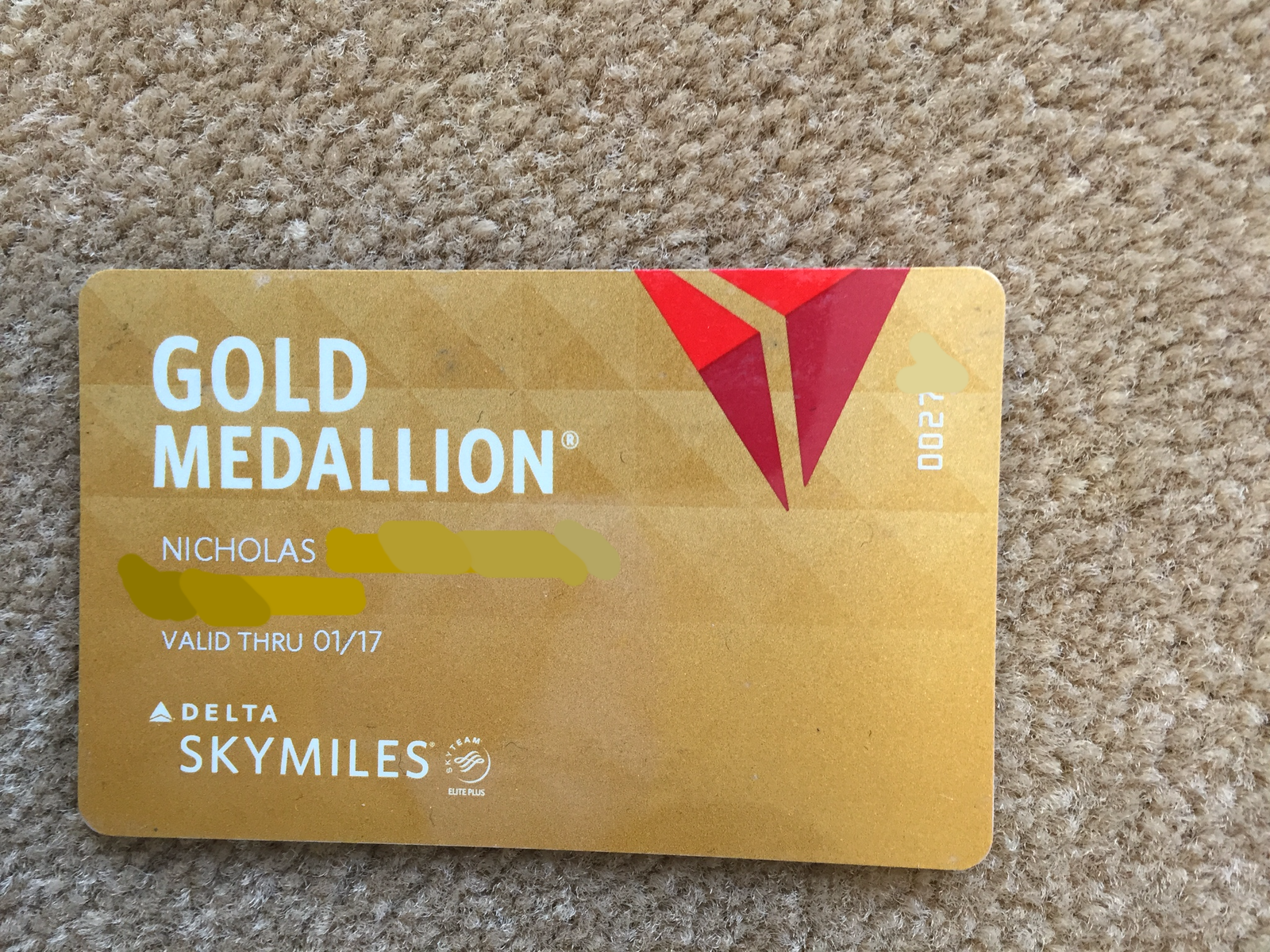 Imagine that work takes you from San Francisco to Washington, D.C. once a quarter. That is roughly a 5,000 mile trip, so work travel alone will generate 20,000 miles each year.
Then let's say you make one trip each year to Michigan to visit family, and that trip is 4,000 miles. Now you have 24,000 miles of trips you need to take each year. If you put all of those on one airline, say United, you'd end up 1,000 miles short of Silver status, the lowest elite level in United MileagePlus.
Thus it becomes a question of whether or not to do a status run to pick up those 1,000 miles.
For someone based in San Francisco, a quick, and possibly cheap, trip down to Las Vegas could earn those 1,000 miles. (Potential gains or losses from gambling are outside the scope of this analysis.) Such a trip might cost $200 and could quickly be completed over a weekend.
At that point it's a question of whether the benefits of Silver status are worth $200. And frankly, they probably aren't.
Most of the benefits of Silver status on United — or low-level status on any airline — can be replicated by simply getting the airline's co-branded credit card. The annual fees are generally about $100 and a credit card application doesn't involve any time to actually fly down to Vegas and back. On the other hand, if you place some value on a quick weekend getaway to a fun destination, then maybe a status run is in your future.
The key is that you always want to evaluate the benefits that you would get from the elite status versus the cost of obtaining that status.
Bottom Line
Mileage running as we know it is more or less dead, but there still may be reasons to fly otherwise unnecessary trips.
For those who already do a good amount of travel and would otherwise finish just short of the next elite status level, booking a status run may be economically worthwhile. The key is to make sure that you're valuing the benefits that the higher level of status would convey at more than the cost of the trip. Generally, status runs are most valuable to those who are within sight of top-tier status anyway and just need a little kick to get them over the threshold. Folks like Dan, for example.
Speaking of Dan, he texted me just this morning to tell me that he projects to finish 2015 with 99,996 status miles on American, literally four miles short of requalifying for another year of Executive Platinum.
That certainly puts new meaning to the phrase "One Mile at a Time."