Early last week I wrote about Wyndham's summer promotion, which is almost laughably restrictive. Through that promotion you can earn a $100 Wyndham gift card after two stays. However, the $100 gift card can only be used in increments of $25 between now and October 31, 2016. In other words, you need to stay six times in order to save $100. No thanks.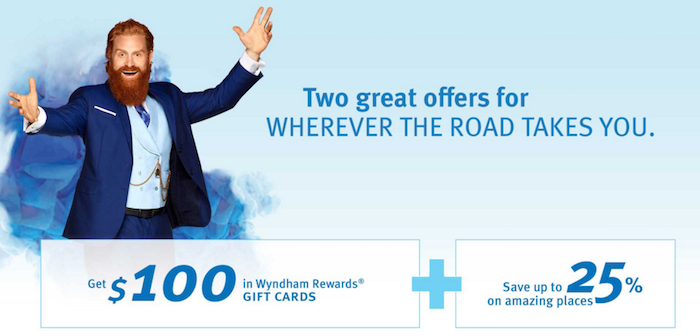 Wyndham Rewards is offering another promotion which can be combined with their global summer promotion, and it's a lot more lucrative. Wyndham is the first hotel brand to integrate Visa Checkout into their mobile app, so they're offering a bonus to people who use that.
Specifically, Wyndham Rewards members can earn 5,000 bonus points when they book a stay with their app and pay with Visa Checkout. The promotion is valid for stays which are booked and occur between April 27 and July 31, 2016.

Here are the other important details of the promotion:
Each Wyndham Rewards member can earn the bonus at most two times, for a total of 10,000 bonus points
In order to be eligible for the promotion you have to book a revenue stay which is eligbile for points accrual
Only accounts registered in the US and Canada are eligible
Bonus points should post 4-6 weeks after the eligible stay
Keep in mind that Wyndham Rewards made some radical program changes last year where they charge the same number of points for a redemption at any of their properties, whether it's a Travelodge or Wyndham Grand. This is an aspirational redeemer's dream come true, even if Wyndham as such isn't the most aspirational brand (to put it mildly).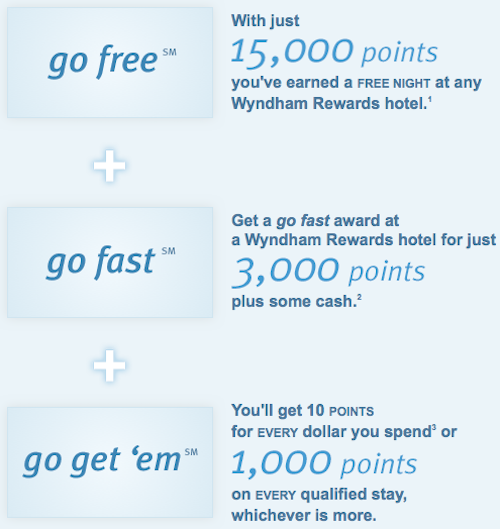 5,000 points is a third the number of points needed for a free night. Given how cheap many of Wyndham's properties are (often ~$50 per night), you could come out nicely ahead by taking advantage of this promotion, if you're into Wyndham.
For those of you who have never used Visa Checkout before, it's really easy. You just need to create an account and can then link your credit card. From there you'll be able to connect your Visa Checkout account to your Wyndham Rewards account, so you can book through the app to earn the bonus points.
Bottom line
This promotion is significantly more lucrative than the global summer promotion Wyndham recently announced. If you're a Wyndham loyalist, you'll definitely want to take advantage of this promotion.
Do you plan on using Wyndham's Visa Checkout promotion?