Update: This is apparently a glitch which Wyndham Rewards is working on fixing. I'm still curious where the pricing is coming from. In the meantime I recommend locking in awards at any properties which are pricing at a lower cost.
About a year ago Wyndham Rewards made a revolutionary change to their loyalty program. Under their old program, there were tiers of hotels, where a free night ranged in cost from 5,500 points to 50,000 points.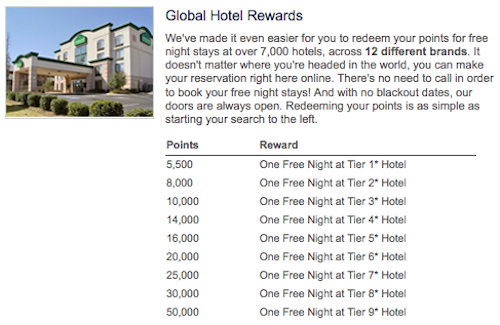 The new program is an aspirational redeemer's dream come true (well, as aspirational as Wyndham can get). Wyndham claims to charge a flat 15,000 points for a free night redemption. That's true whether you're redeeming at one of their nicer Wyndham Grand properties, or at a roadside Days Inn.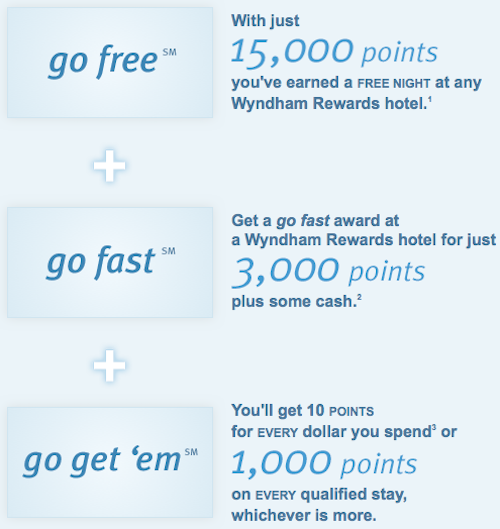 I love the concept of the program, and I'm guessing I'm not alone. That being said, I suspect most people are coming out behind with such a program, since most people don't redeem their points aspirationally.
On Monday Wyndham Rewards even sold packages of 15,000 points through Daily Getaways, which they advertised as "1 Night at any Wyndham Rewards hotel for only $150."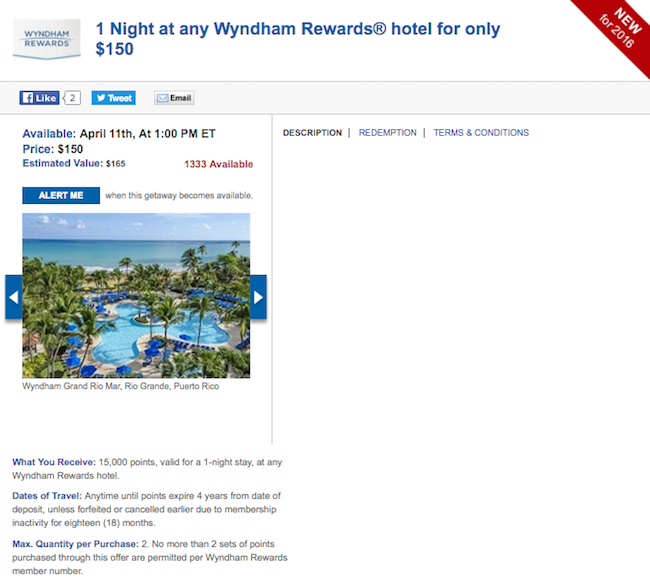 But when you search for Wyndham Rewards redemptions today, you'll notice something strange — they're no longer consistently pricing out at 15,000 points per night.
Instead some hotels are pricing out cheaper…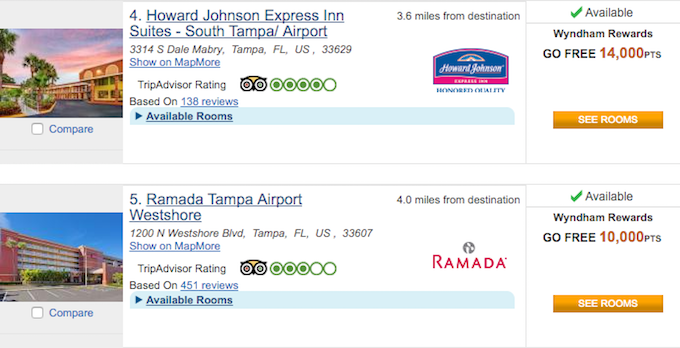 While others are pricing out double as high…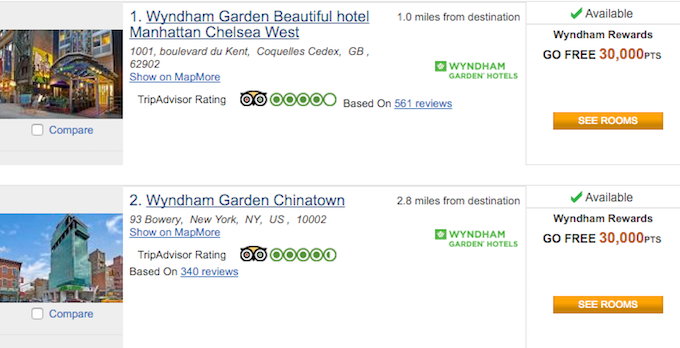 On one hand I have to assume this is a glitch, since Wyndham has done so much to advertise their new program. This wouldn't simply be an award chart devaluation, but rather them completely ditching the program they came up with. And that seems unlikely.
On the other hand, this is a very strange glitch. These award prices don't match what they charged under either their old or current program, but rather the prices are new altogether. So I'm not sure how exactly that happened. If this is a glitch, I wonder what the implications of this amount are.
In the meantime, if you're thinking of staying at a property which is pricing out at lower than 15,000 points per night, you might as well book it now.
Mark this as "developing."
(Tip of the hat to Mommy Points)