Wyndham Rewards has just announced a fascinating promotion. It reminds me a bit of JetBlue's recent points match promotion, where they offered to match the points balances of Virgin America Elevate members.
However, this promotion is even more extreme.
Basically Wyndham Rewards will match your Starwood Preferred Guest status and quadruple the SPG points balance you have… but only if you donate all your Starpoints to charity. Of course this comes only shortly after Marriott's takeover of Starwood was finalized, so I'm guessing the timing isn't a coincidence.
Here's how Wyndham Rewards describes the promotion:
Not all loyalty programs are created equal. On the heels of being named U.S. News & World Report's #1 hotel rewards program, a new survey by leading consulting firm IdeaWorks has named Wyndham Rewards the most generous among leading hotel loyalty programs, offering more than 2x the reward value return (13.6% vs 5.6%)1 of the last place program.

Now Wyndham Rewards wants to spread the magic of its award-winning program by giving SPG members an unprecedented opportunity to swap their points at a 4 to 1 ratio, plus receive a status level match, but they have to act fast.
Here's how Wyndham Rewards describes the process of taking advantage of the promotion:
On Tuesday, October 11 from 12p.m. – 11:59p.m. EST, SPG members have the historic opportunity to donate their points to charity in exchange for 4x the points with Wyndham Rewards – plus a status match.
To participate, members simply need to donate their entire SPG point balance to their preferred charity, and then send proof of their donation to Wyndham Rewards by sending screen shots to [email protected]
Two screen shots are required – one showing confirmation of the point donation and a second showing the member's account activity page with a zero balance.
There is no cap on how many points members may donate or earn. Members may expect to receive the points and match within 10 days.
Two important things to be aware of with this promotion
It's worth emphasizing once again that this promotion is only available between 12PM and 11:59PM EST today, so you'll have to act fast if interested.
Furthermore, your account summary needs to show that you haven't had any transactions within the past 24 months. Specifically, they're trying to prevent people from transferring points to SPG in order to take advantage of this promotion.
Should you consider this offer?
Wyndham Rewards has really been trying the past year, and has been making some changes that many of us will appreciate. For example, last year Wyndham Rewards fundamentally changed their program in an almost unheard of way. They changed from having hotel categories for award redemptions (as virtually all hotel loyalty programs do), to having all properties cost the same number of points. So it doesn't matter if you're redeeming points for a Wyndham Grand or Super 8, you'll pay the same 15,000 points per night.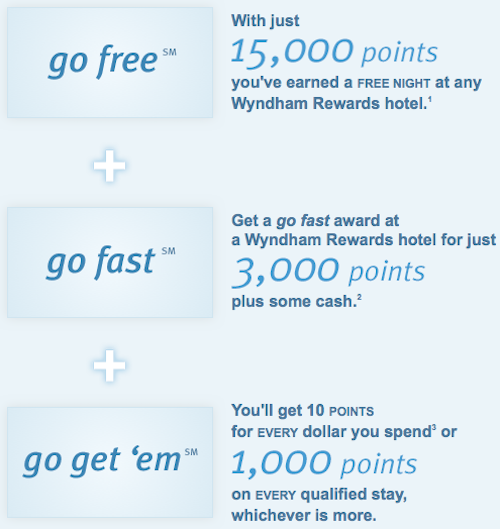 Then in May, Wyndham Rewards announced some new program perks, including new elite benefits. See the previous post for more details on that, though through this offer SPG Gold members can be matched to Wyndham Platinum, and SPG Platinum members can be matched to Wyndham Diamond.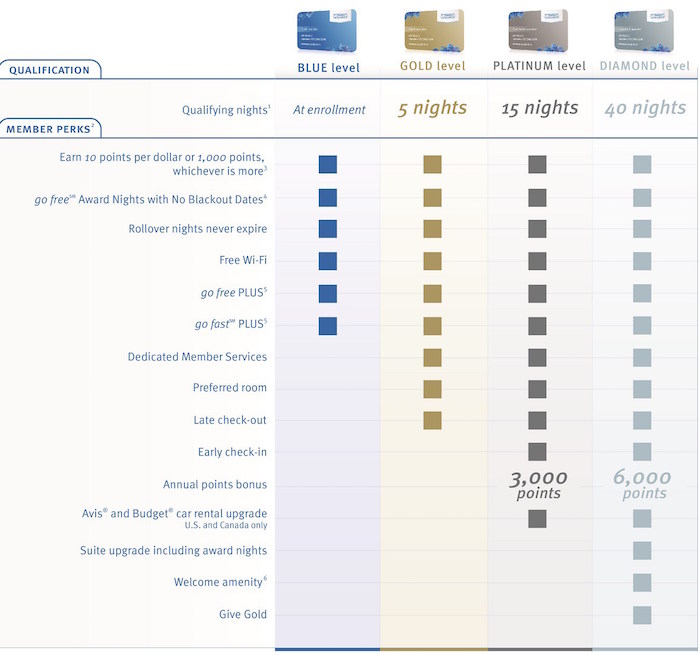 So basically if you convert Starpoints into Wyndham Rewards points at a 1:4 ratio, it's the equivalent of paying 3,750 Starpoints per free night redemption at a Wyndham property. That could represent a great deal for Wyndham's nicest properties, but the reality is that those are few and far between.

The Shelbourne Wyndham Grand South Beach is one of Wyndham's best properties
If you have a limited Starpoints balance and could get value out of a redemption at one of Wyndham's nicest properties, taking advantage of this promotion could make a lot of sense. However, otherwise you're giving up a lot of flexibility and a lot more good redemption opportunities, so I wouldn't take advantage of this.
Bottom line
Wyndham Rewards deserves a lot of credit for the changes they've made the past year, as their program is starting to look pretty compelling. However, the major challenge continues to be that for the most part their properties just aren't that aspirational.
In this case, Wyndham is running an extremely innovative and rather brilliant promotion. Four Wyndham Rewards points are worth more than one Starpoint if redeeming in the right increments at one of Wyndham's better properties. However, there aren't many of those, so you're giving up a lot of flexibility by taking advantage of this promotion.
Is anyone taking advantage of Wyndham's promotion to quadruple your Starpoints balance and get a status match?