Update: Read my full Air First Class A330 Hong Kong To Incheon review.
After a lovely flight on Air Belgium, it was time to start my journey back to the US on Korean Air. I specifically chose my flights to the US to try new aircraft, as I've reviewed Korean Air's first class on the A380, 777-200, 777-300, and 747-8. So on this trip I wanted to review the A330 and 787-9.
This worked out perfectly, because I found an itinerary from Hong Kong to Seoul Incheon to San Francisco that had me flying on the A330 and 787-9, for a total of 80,000 Korean Air SkyPass miles one-way.
Korean Air has just six first class seats on the A330, in a 2-2-2 configuration. While the cabin with just one row is intimate, this is a tight configuration. Of course for the three hour flight this was more than sufficient, but for a longer flight I'd be less impressed in first class. I'd note that in my experience Korean Air first class cabins are rarely full, so odds are good that you'll have an empty seat next to you (as I did on this flight).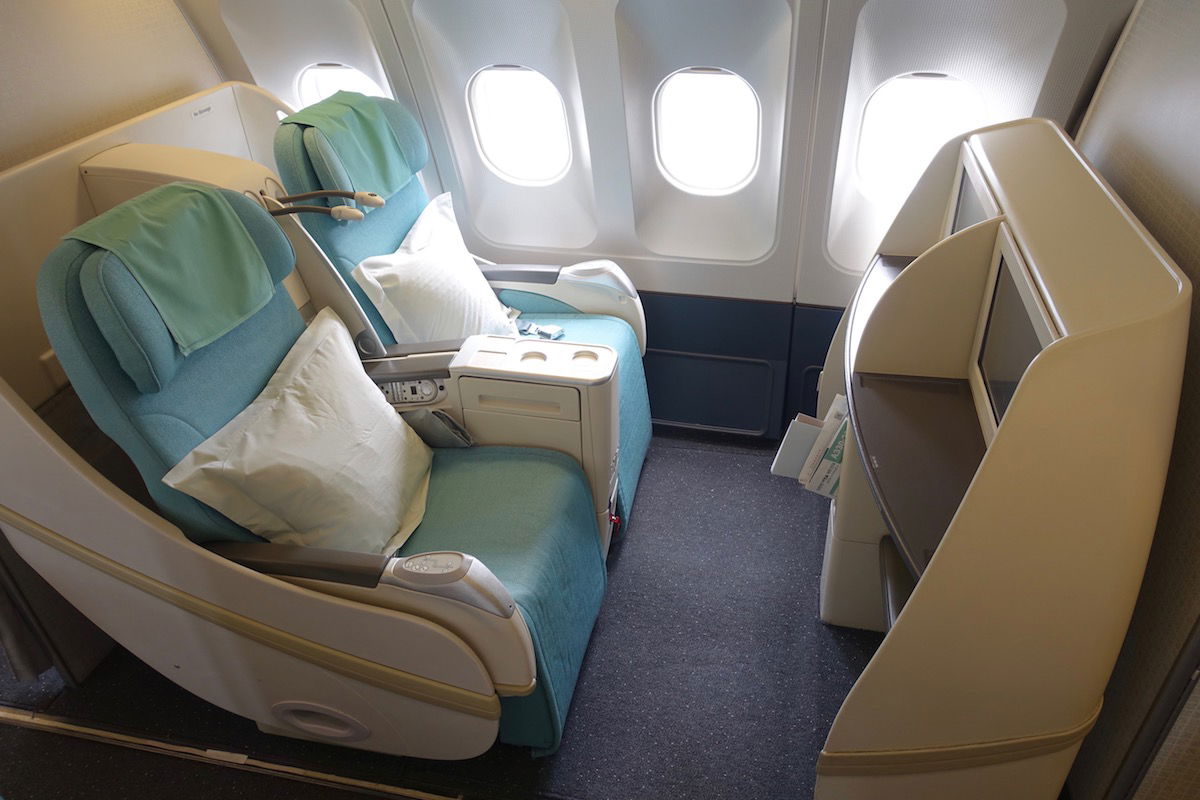 Perhaps what makes this configuration even stranger is that seats in first and business class are identical. No, they're not just similar, but they're literally the same seats.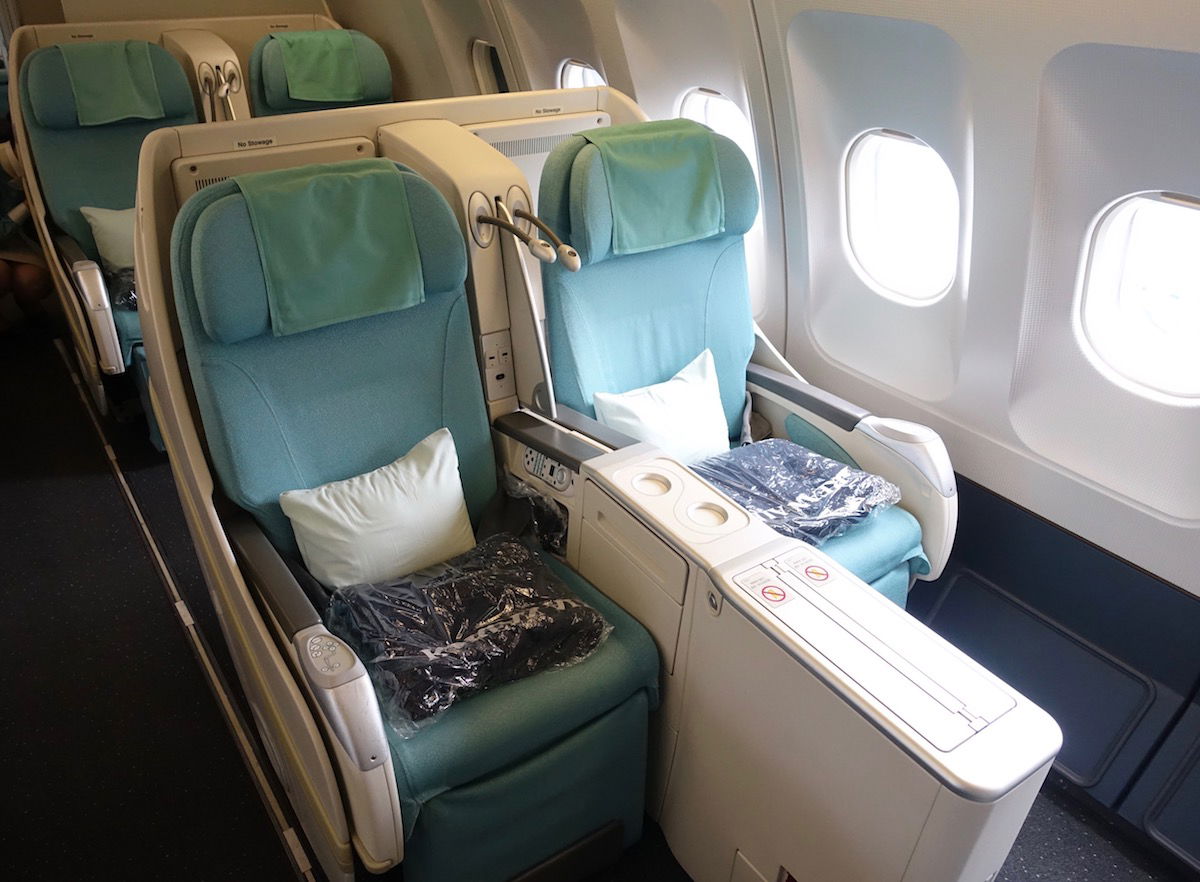 So the differentiation is entirely in the soft product. Fortunately that's an area where Korean Air excels, as their first class service is great. Before takeoff I was offered a drink of choice, and selected a glass of the excellent Perrier-Jouet Rose, which was served with Korean's infamous macadamia nuts.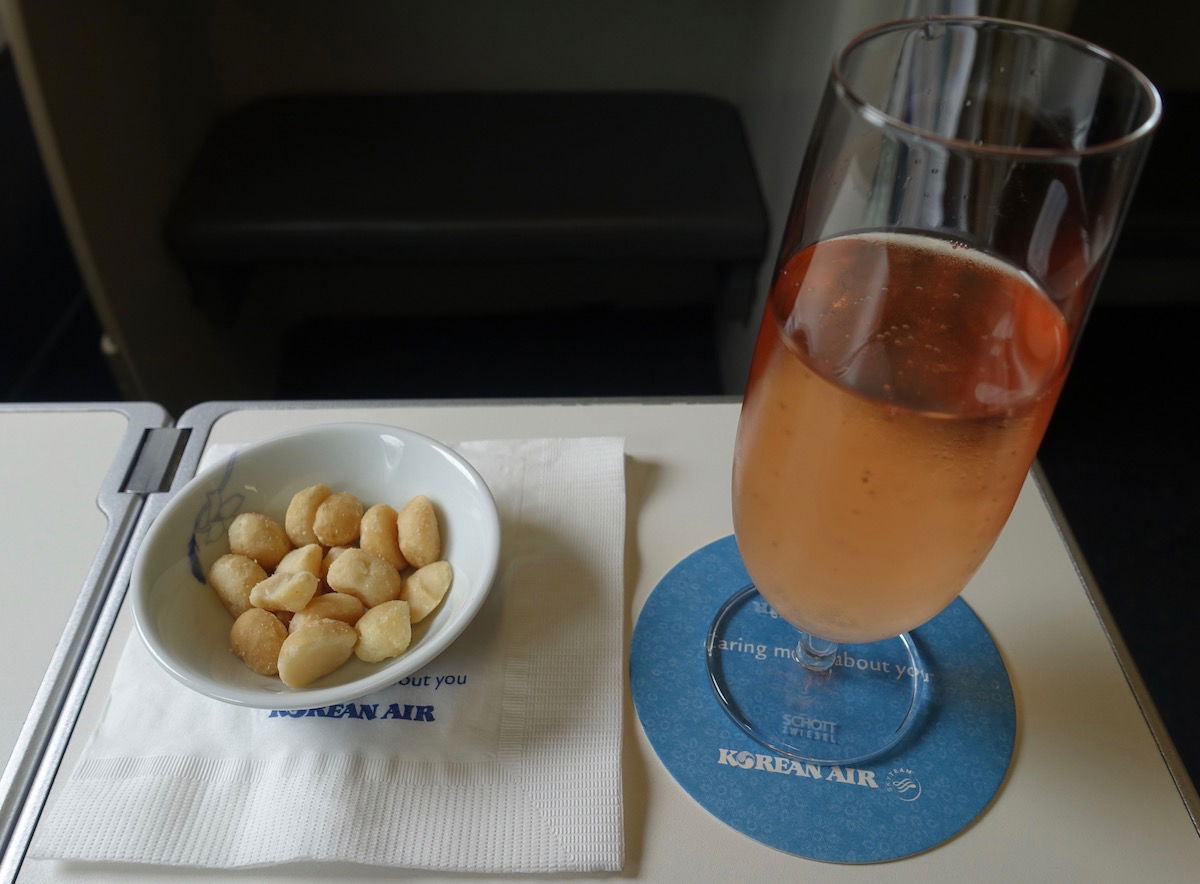 The meal service on this short flight was so unnecessarily over the top. The lunch service began with grilled beef and leek with Chinese XO sauce.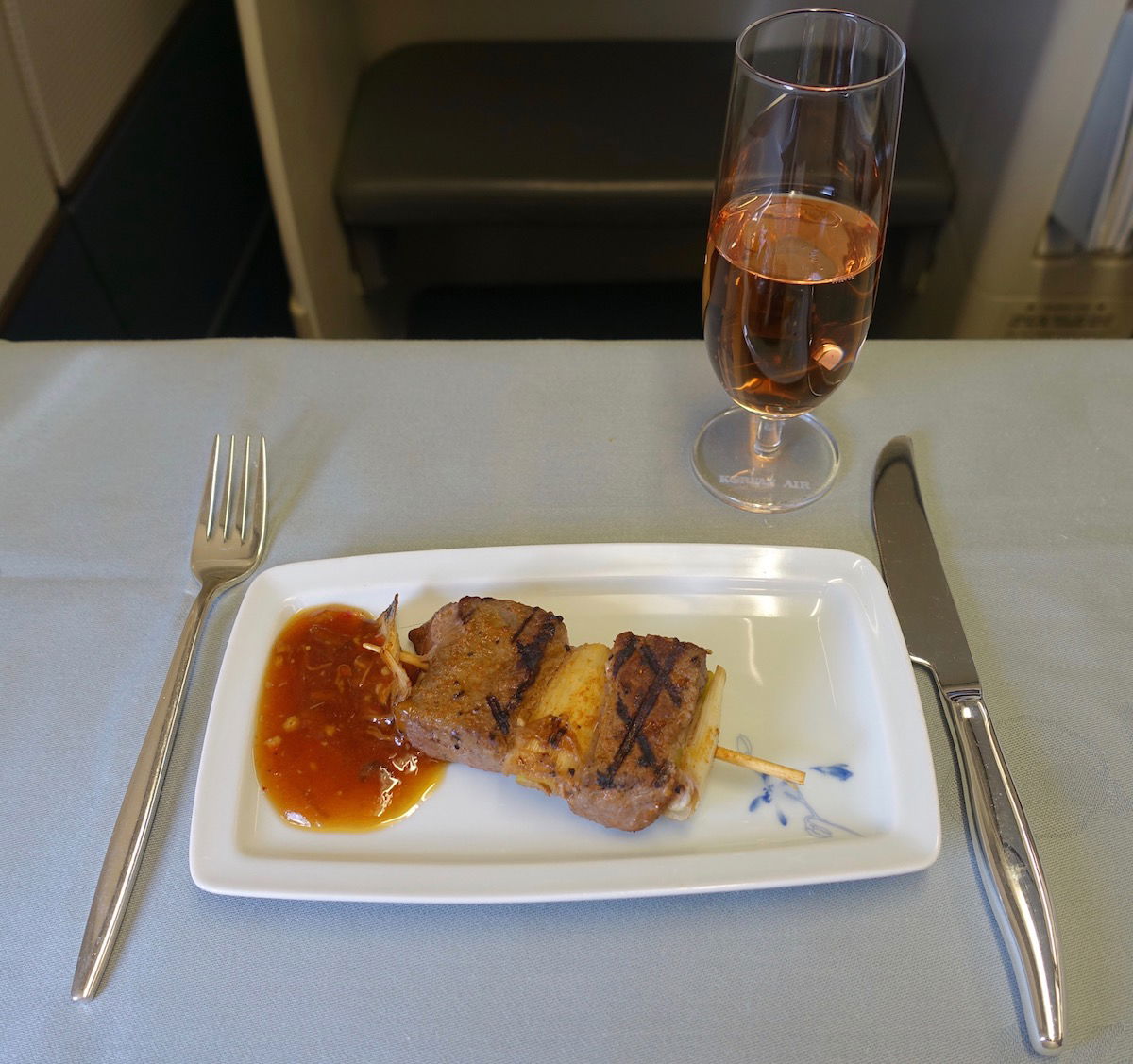 That was followed by an appetizer of marinated feta cheese covered with tomato jelly and crab meat stuffed tomato with mango coulis.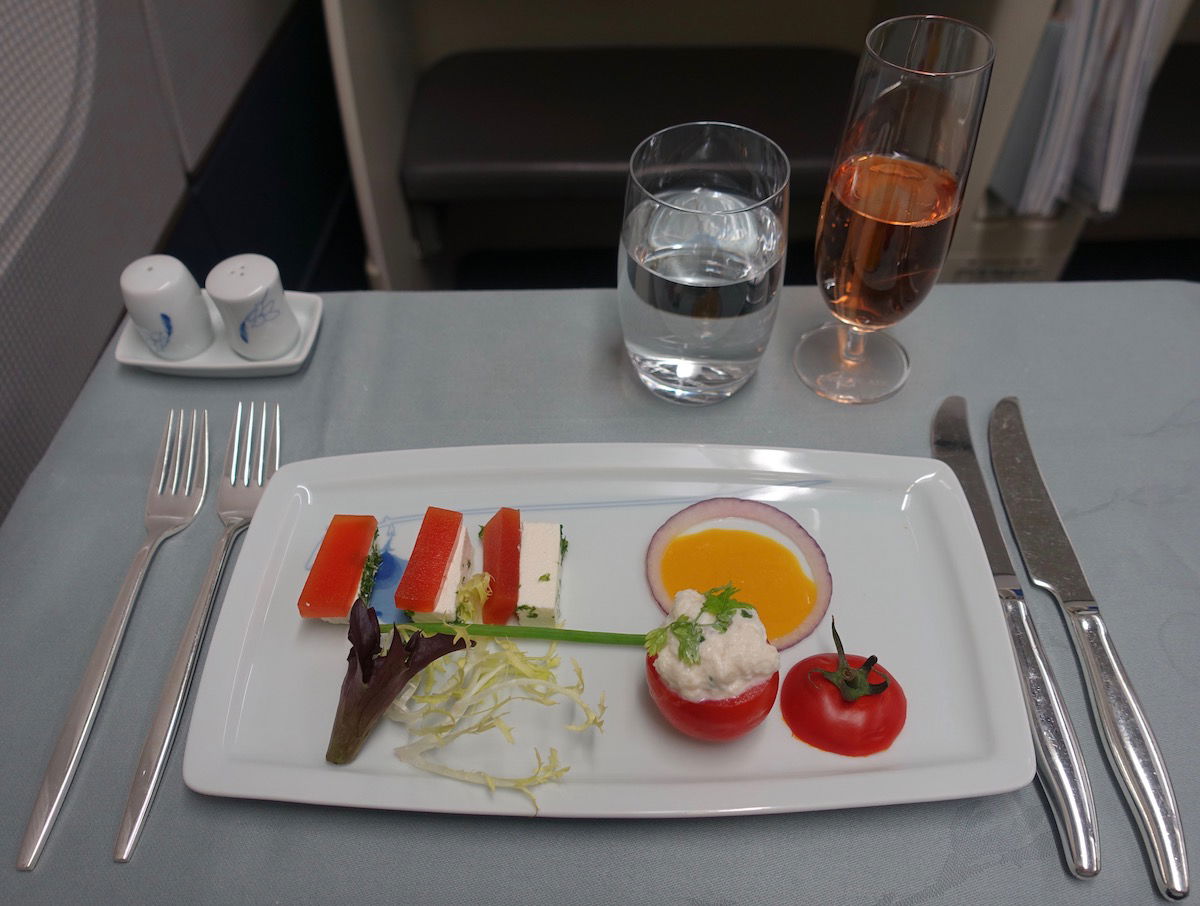 Then there was a butternut cream soup.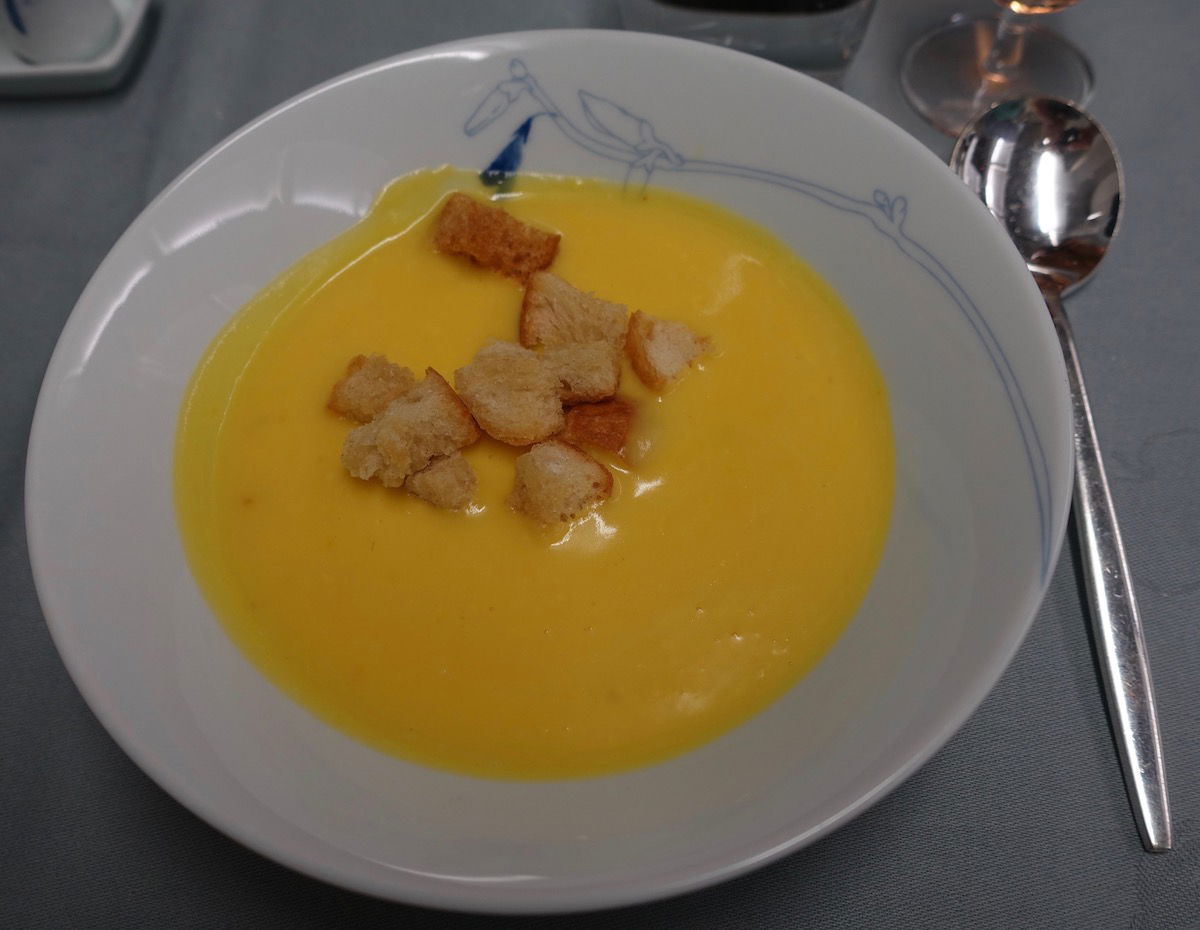 Next up was a salad with tomatoes and mozzarella.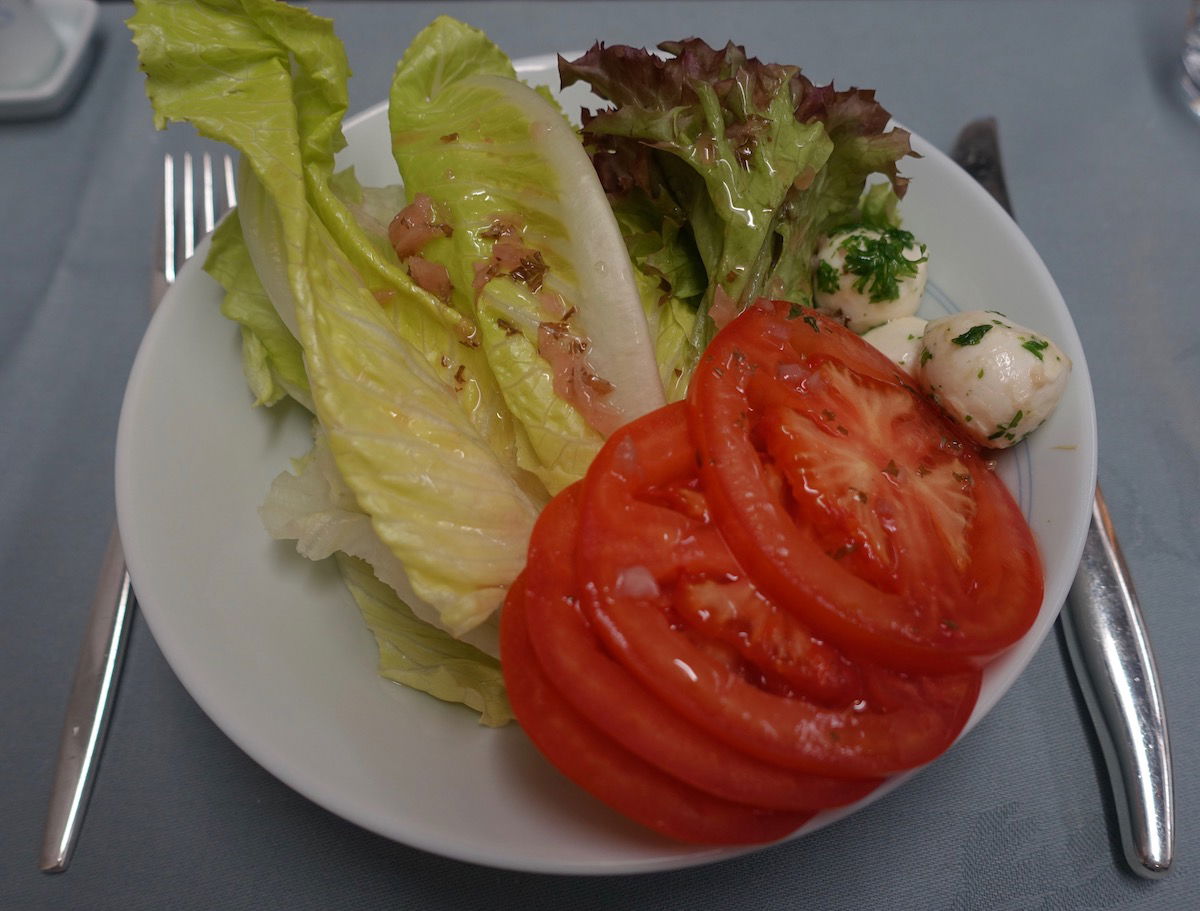 For the main course I selected the traditional bibimbap.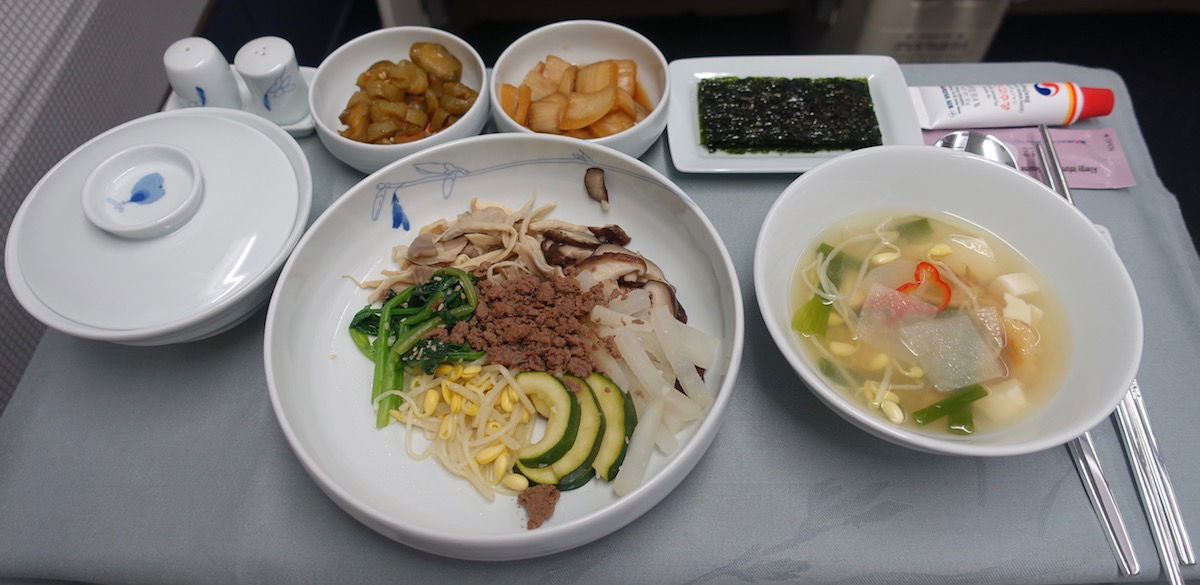 Then it was time for dessert, and I was offered fresh fruit and ice cream, though I passed on the ice cream.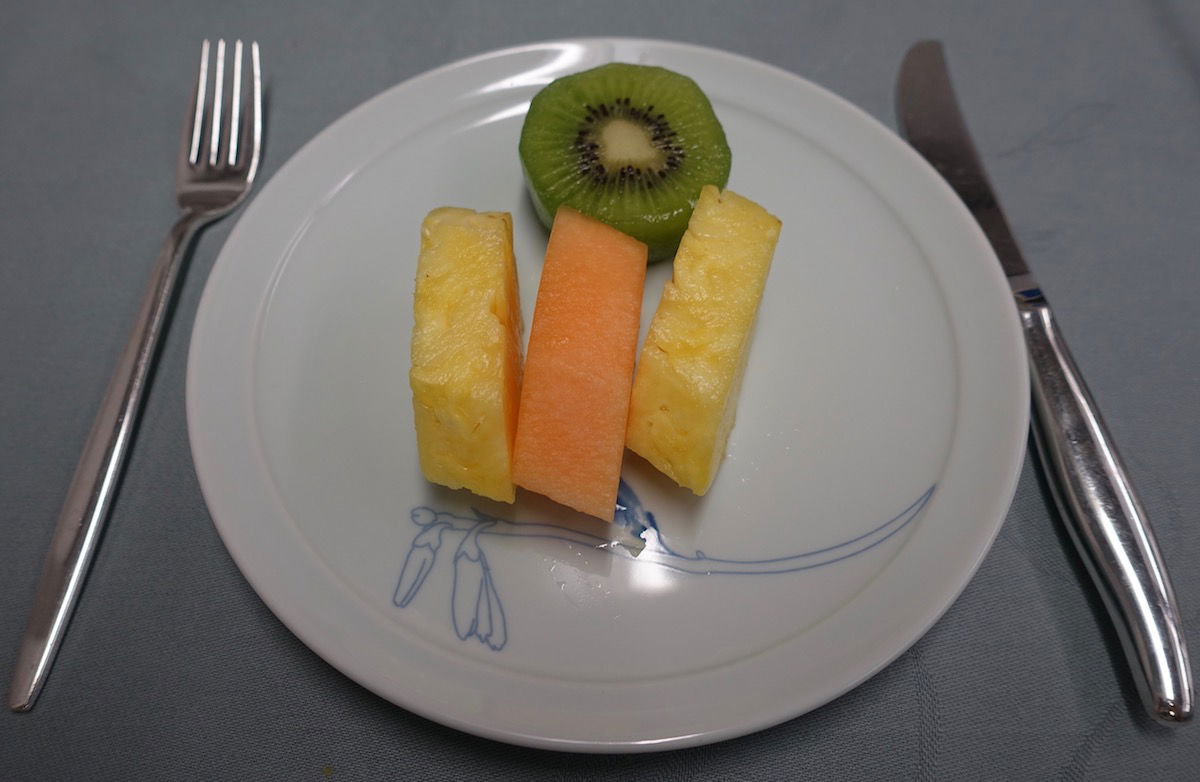 My gosh, what an over the top meal for such a short flight. What I find interesting about Korean Air is that they just assume you'll have everything. They ask for your main course preference, and then serve you all the other courses automatically. On some other airlines they'll look at you like you're crazy if you order five or more courses.
As usual, service was excellent. The meal was well paced, with each course being brought out as I finished the previous one. I finished the entire meal just about an hour after takeoff, and then managed to get in a 90 minute nap before landing. Korean's A330 first class seats are angled, though only ever so slightly so. As someone who is quite sensitive to angled seats (and usually struggles to sleep in them), I find these seats to be quite comfortable, and could easily sleep uninterrupted on a longhaul flight.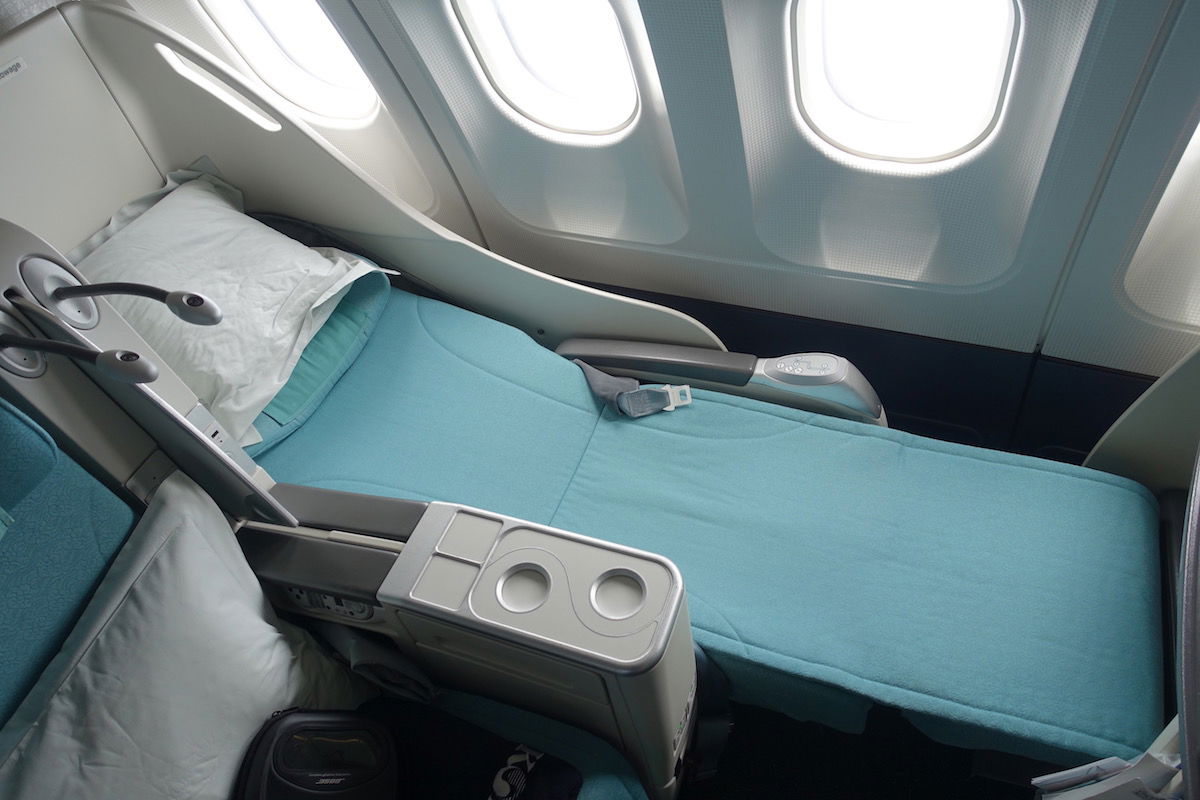 Bottom line
While it's funky that Korean Air has the same seats in first and business class on the A330, for a three hour flight the seat was more than sufficient, especially since I had an empty seat next to me. As usual, service on Korean Air was excellent. The flight attendants were friendly and polished, and the food was excellent. There aren't that many airlines that serve a meal like this on such a short flight.