We've seen some incredible evolution when it comes to first & business class cabins over the past several months. One of the general trends that we're seeing is more business class seats with doors.
The first cabin to feature this was JetBlue Mint, though in the meantime Qatar Airways Qsuites and Delta One Suites also feature business class seats with doors, and we just learned that Shanghai Airlines will have suites with doors in their new 787 business class.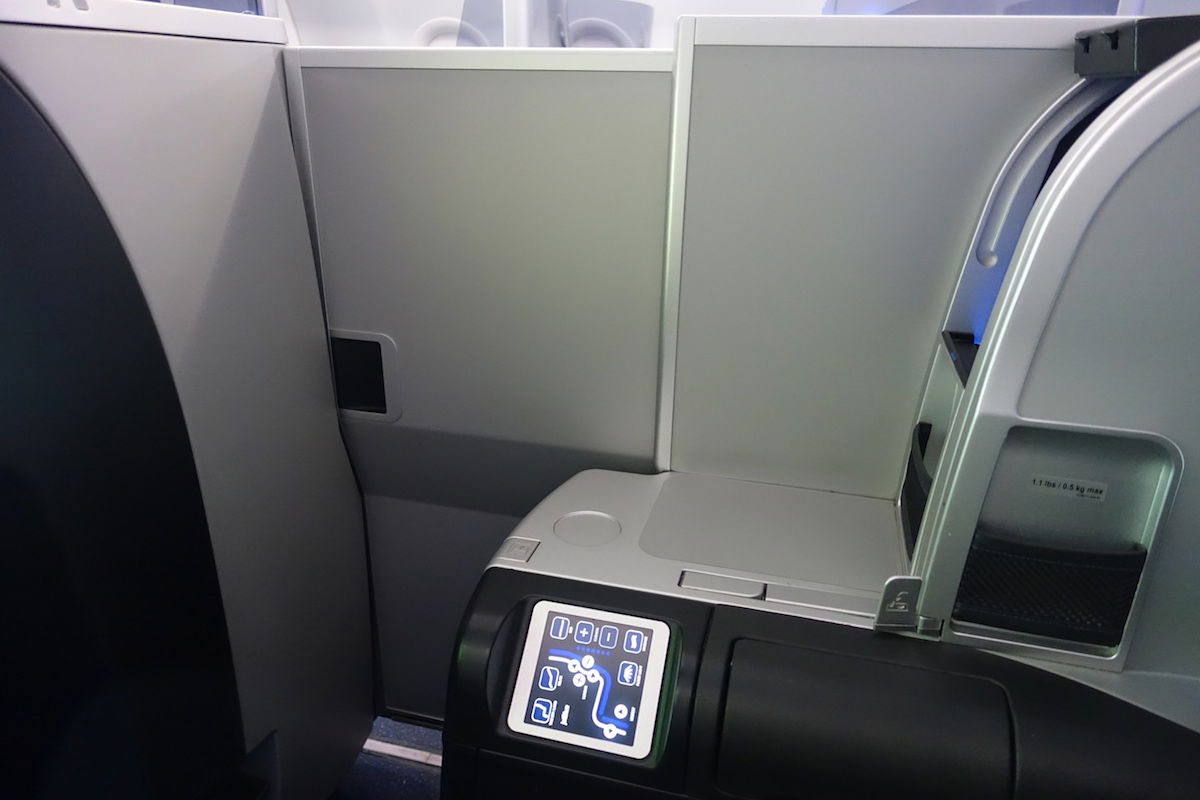 JetBlue Mint seat
When I've commended airlines for introducing business class suites with doors, one of the most frequent questions I've received has been "what's wrong with you and why do you have such a door fetish? Can't you be on a plane for a few hours without a door?"
I thought that would be an interesting topic to address in this post. First of all, to answer the obvious, yes, I can be on a plane in a seat without a door. I can also be on a plane without direct aisle access, or without a flat bed, or without champagne, or without freshly brewed cappuccinos. All of those things are very possible. But as we see airlines evolve their seats, there's nothing wrong with saying "hey, that's a really cool feature that I like, and it differentiates your product."
Why do I personally love having an enclosed suite on a plane? It's because I'm typically a really bad sleeper. I wish it weren't that way. I'm so jealous of those of you who can just pass out from takeoff to landing, even in economy. As a person I'm just someone who struggles to sleep if the conditions aren't perfect. What are perfect conditions? For me it needs to be quiet, dark, cold, and private.
Maybe it's weird, but I really struggle with sleeping in public. It's not that I actually think anyone is watching me, but I'm self conscious in that regard, and I live in fear of sleeping with my tongue hanging out of my mouth, snoring, or whatever (at least I don't talk in my sleep, as far as I know).
A door is just one more thing that makes me sleep better on a plane. I'm instantly put at ease when I know I'm not directly in anyone's sight.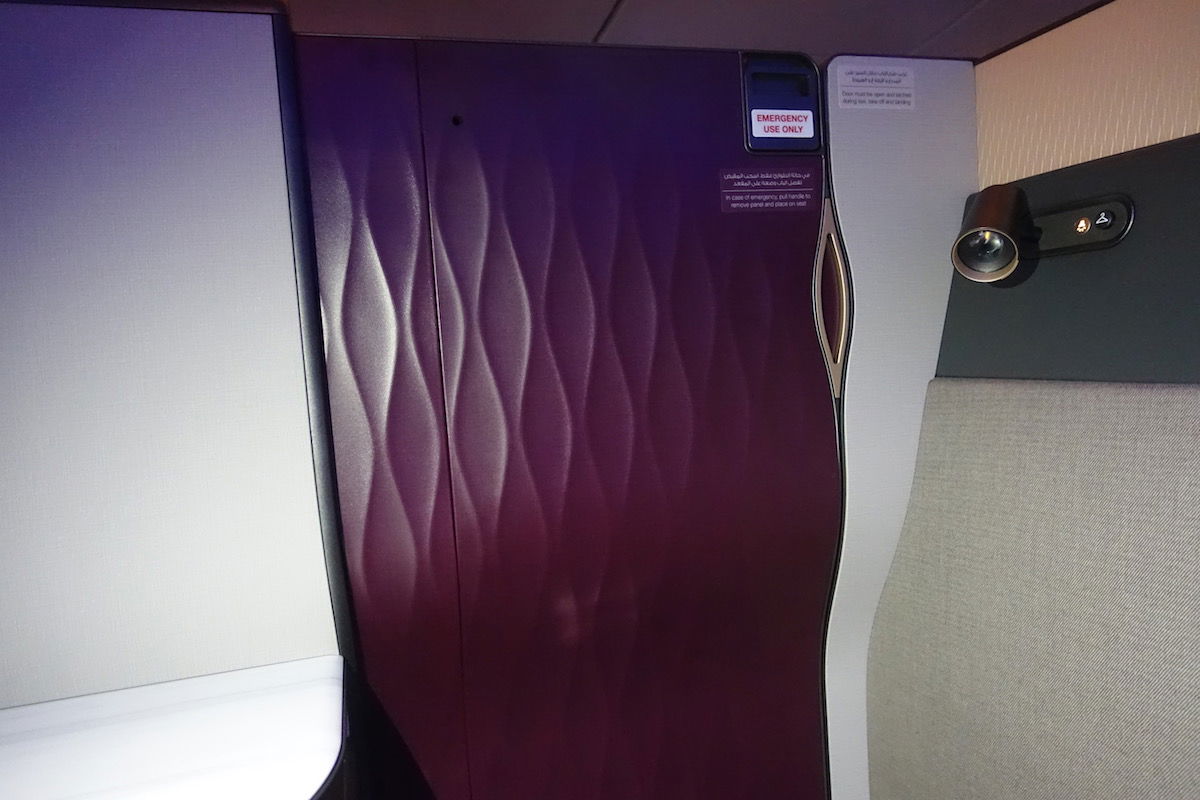 Qatar Airways Qsuite
A lot of people say "well, I don't want to be confined in such a way, I don't like this trend." There's some good news there — all of the business class suites with doors that have been introduced don't actually take anything away from you, because you can just as easily leave your suite door open, and it's the same as if you had an open layout. A business class product with a door is sort of like getting gay married — if you don't like it, you don't have to do it/use it!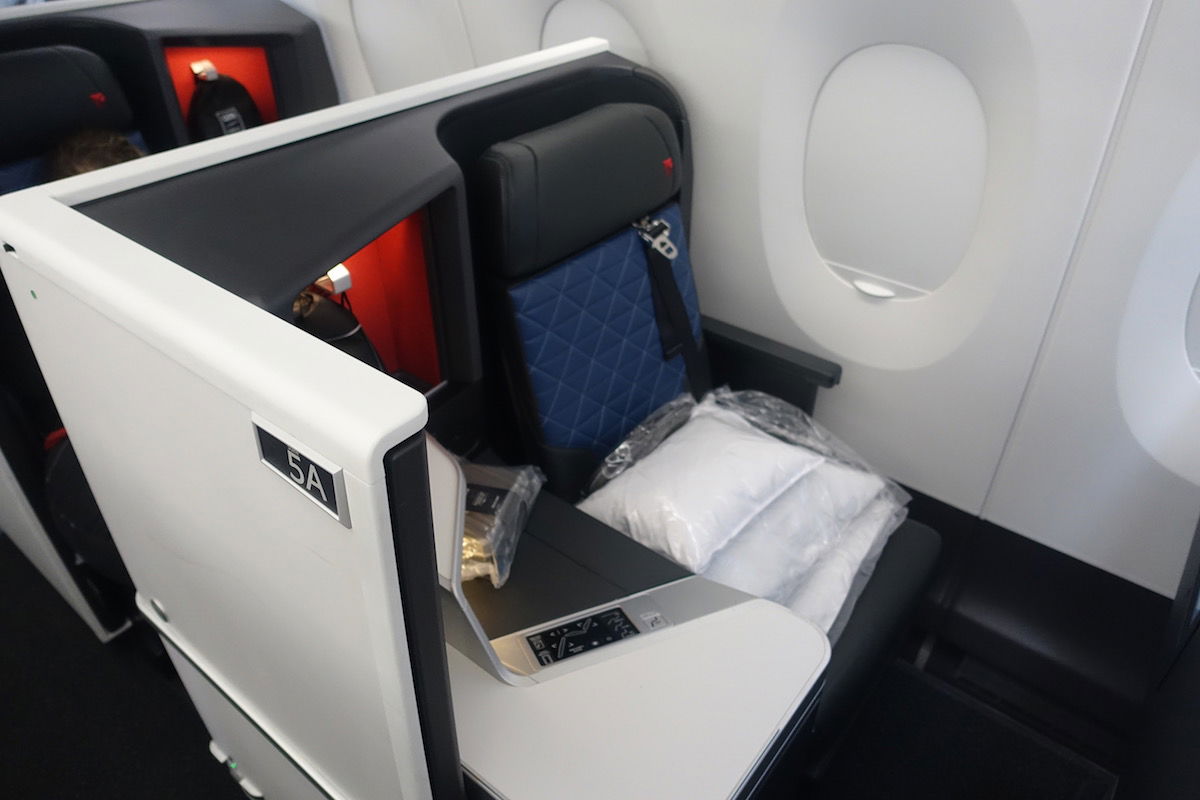 Delta One Suite
This might surprise some people, but when I have a business class suite with a door, I don't always use it. During the meal service or when I'm relaxing, I typically like to keep the door open. Once it's time to sleep, though, it's a feature I love.
Hopefully that answers the question that many of you have asked about why I'm obsessed with doors on airplanes. It's not actually that I want 24/7 privacy, but rather that I'm a weird sleeper, and when it comes time to sleep, having the added privacy afforded by the door makes me feel so much more at ease.
Where do you stand on the trend of business class seats with doors — do you love it, are you indifferent, or do you hate it? How much do you end up using the door?