We're seeing a trend where airlines are increasingly operating longer flights with smaller planes. This is happening in several ways. For example, we're seeing routes that were previously operated by 747s now operated by 787s, and we're also seeing plenty of routes previously operated by widebody aircraft now being operated by narrowbody aircraft.
This is largely possible thanks to the Airbus A321neo and the Boeing 737 MAX. Both of these planes are similar to their more "basic" models, except they have more efficient engines, meaning they have lower fuel burn and are longer range. This opens up all kinds of new markets that weren't previously possible.
One trend we've seen is the introduction of transatlantic flights on these smaller aircraft. We've seen this from airlines including Norwegian, Primera Air, and Air Canada. Now another airline is adding transatlantic service on one of these planes.
WestJet will be launching daily seasonal transatlantic flights from Halifax to London and Paris using the Boeing 737 MAX.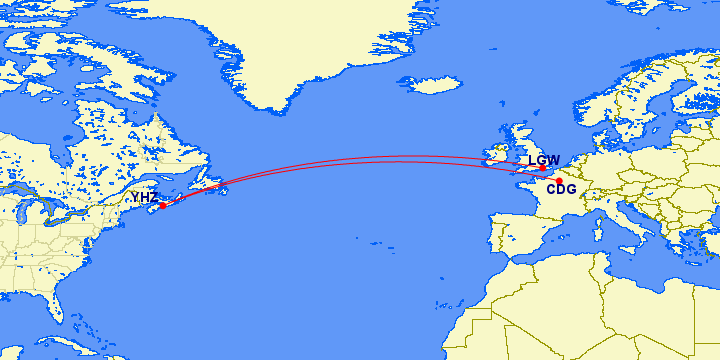 The routes will operate on a seasonal basis, with the following schedule:
Halifax to London Gatwick between April 29 and October 27, 2018
Halifax to London departing 10:35PM arriving 8:21AM (+1 day)
London to Halifax departing 9:50AM arriving 1:00PM
This flight covers a distance of 2,875 miles in each direction, and is blocked at 5hr46min eastbound and 7hr10min westbound.
Halifax to Paris Charles de Gaulle between May 31 and October 27, 2018
Halifax to Paris departing 10:55PM arriving 10:00AM (+1 day)
Paris to Halifax departing 11:20AM arriving 1:35PM
This flight covers a distance of 3,039 miles in each direction, and is blocked at 6hr5min eastbound and 7hr15min westbound.
WestJet's 737 MAX aircraft
WestJet's 737 MAX 8 aircraft feature 174 seats. This includes three rows of Plus (which is extra legroom economy with a blocked middle seat and free food & drinks, much like business class on an intra-Europe flight), as well as 11 more rows of seats with 34″ of pitch.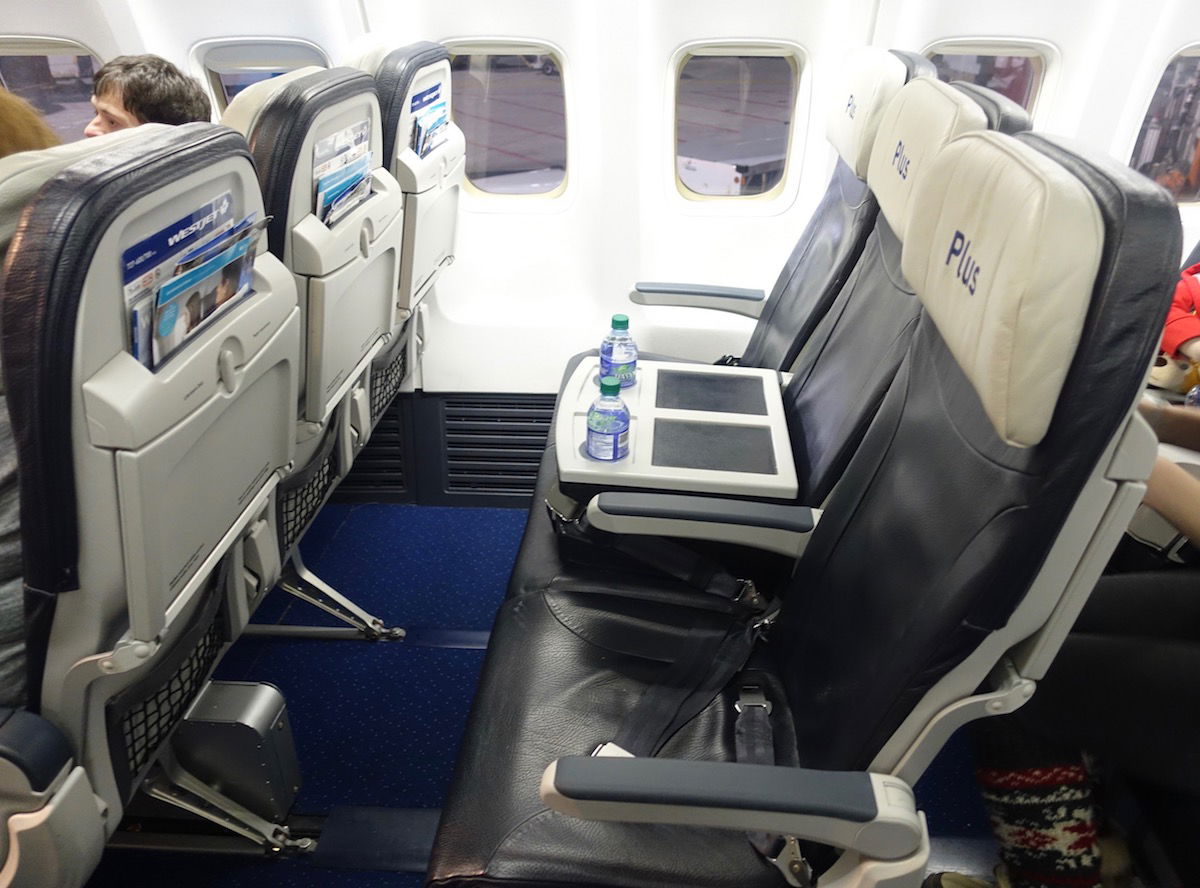 WestJet Plus
Fares for WestJet's new transatlantic flights
Roundtrip fares on the Paris flight start at 435USD roundtrip, while fares on the London flight start at 390USD roundtrip.
Bottom line
It's great to see this expansion from WestJet. The airline has four 767s in their fleet that they also use for transatlantic flights, but this seems like a much better fit for flights out of Halifax. Furthermore, the airline has 10 Boeing 787s on order (with an option for a further 10), so it will be interesting to see what routes they add with those planes. They'll get those planes starting in 2019, and plan on adding service to Asia and South America, as well as adding service to further points in Europe.
What do you make of WestJet's new transatlantic 737 MAX flights?