2019 is going to be a big year for business class on the UK's two biggest airlines. Earlier I wrote about how British Airways will be introducing a new business class product on their A350, and they're expected to take delivery of the first such plane in July 2019.
Their rollout will be fairly slow, though — by the end of 2019 only six planes will feature the new seats, and the entire longhaul fleet should have them by 2023. They're not the only UK airline to introduce a new business class seat next year, though.
Virgin Atlantic's new Upper Class seat
Virgin Atlantic also plans to introduce an all new Upper Class product when it takes delivery of its first Airbus A350-1000 aircraft next summer. Virgin Atlantic ordered these planes in mid-2016, and they have a total of 12 of these aircraft on order.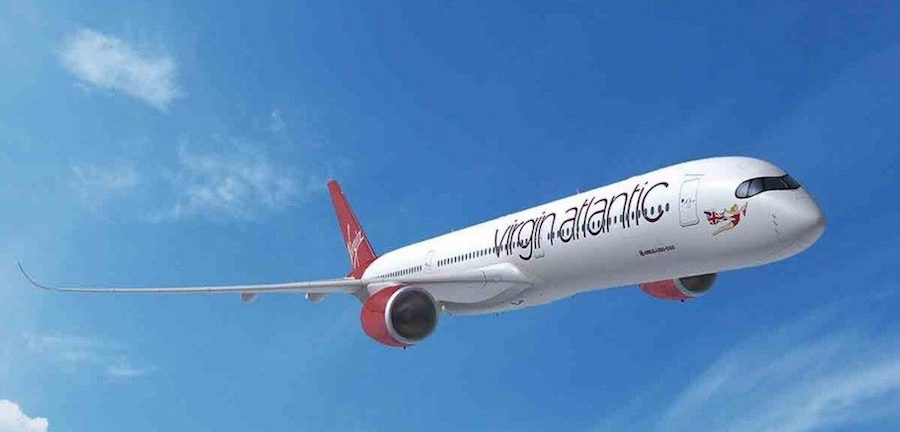 So far the airline hasn't yet revealed the details of these new seats, though they have said that the seat will be "revolutionary," so hopefully it's a significant improvement over the current seat.
Virgin Atlantic's SVP of sales and customer loyalty had the following to say to Business Traveller:
"We've seen it, I've sat in it, it's a fantastic seat. What you'll see is that it's a next-generation product but it's incredibly Virgin Atlantic – it's exactly what you would think Virgin Atlantic is in terms of the look and feel, the design, the feel of the cabin and the warmth of the environment."
As you can see, this means the seat has already been developed, so it seems like they're in the final stages. Virgin Atlantic is expected to reveal the full details in early 2019, definitely by the first quarter.
While it's not a sure bet, apparently Hong Kong and Shanghai are front-runners for getting the A350 first, as both routes are apparently doing very well for them, and putting the A350 on the routes would allow them to add more capacity without increasing frequencies. However, I wouldn't take this as a sure bet, as it seems to me that a market like LAX is also fairly likely to get the new seats first.
Unfortunately the bad news is that existing Virgin Atlantic aircraft won't get the new seats, so it'll only be A350-1000s that get new seats… at least for now.
Virgin Atlantic's current Upper Class seats
While Virgin Atlantic has different finishes on their seats depending on aircraft type (the 787 has much more modern seats than the 747, for example), all Virgin Atlantic aircraft have herringbone seats in business class.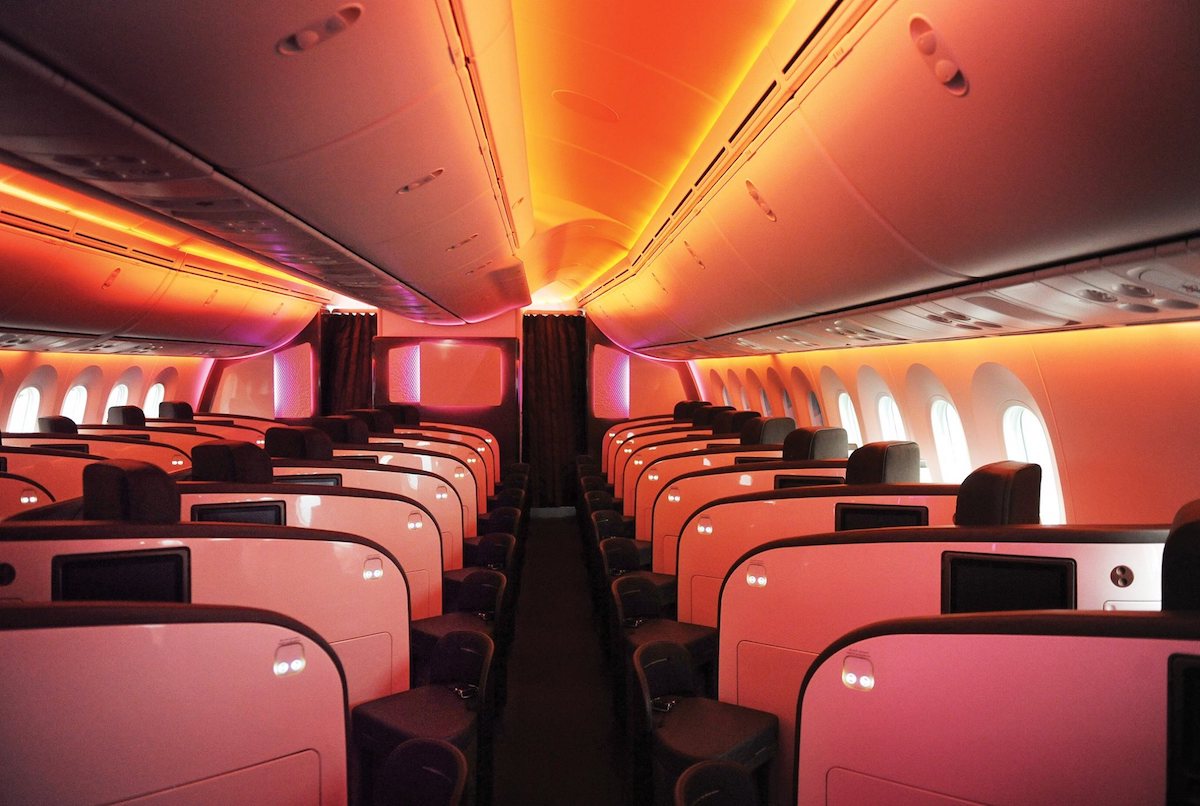 When these seats were first introduced they were pretty revolutionary (they were among the first seats with direct aisle access from every seat), though they're not exactly cutting edge anymore. I dislike the fact that these seats face the aisle rather than the window, and that you have to get up to turn the seat into a bed, as the seat basically "folds" over.
So this will be a long overdue improvement. I get that they're not reconfiguring 747s, since these will be retired eventually. However, I'm a bit surprised they won't even reconfigure their 787s, which are still new planes. Maybe they'll change their mind on that at some point down the road.
Bottom line
I'm excited to see Virgin Atlantic's new A350 business class seat. Historically the airline has been pretty innovative, so hopefully that trend continues.
It's anyone's guess what kind of a seat Virgin Atlantic chooses. I could see them going with some sort of a customized reverse herringbone seat, which would represent a significant improvement.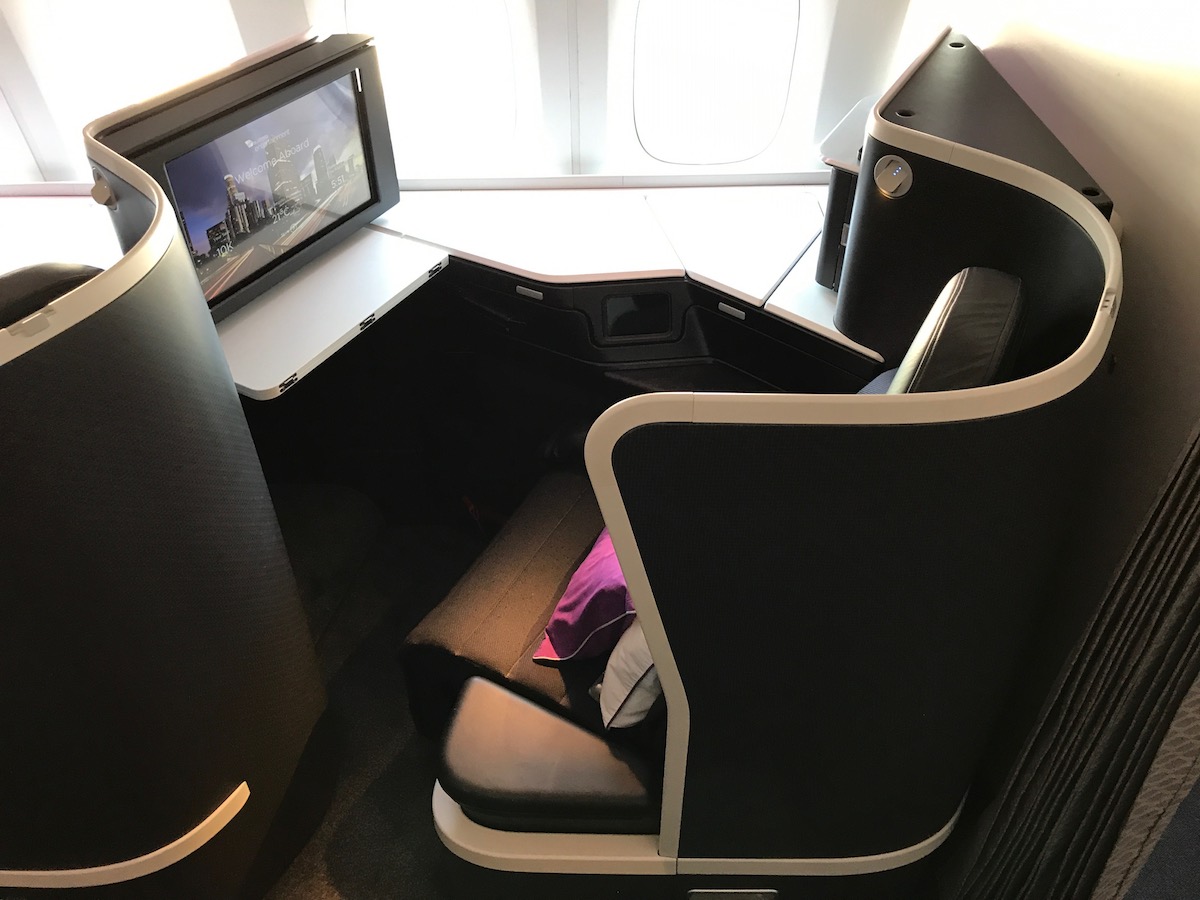 Virgin Australia's reverse herringbone seat
Given their joint venture with Delta, I could also see them introducing Vantage XL suites with doors.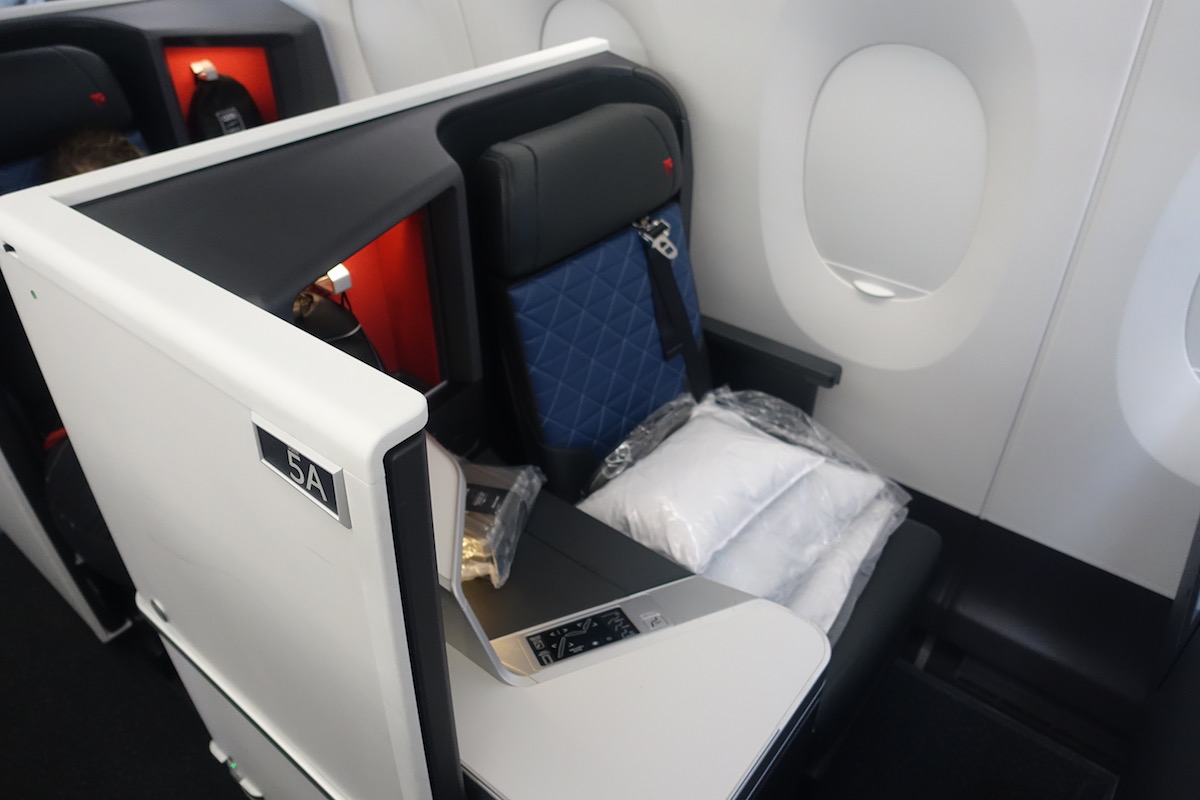 Delta's modified Vantage XL suites with doors
Regardless, it sounds to me like Virgin Atlantic is promising a bit more with their new business class seat than British Airways is. Virgin Atlantic is saying this seat will be "revolutionary," while British Airways isn't making quite such a claim.
What kind of a seat do you think Virgin Atlantic will choose for their new A350s?