Update: the new Virgin Atlantic Upper Class seat has been revealed, along with a change to the bar setup, and refreshed economy and premium economy cabins. Here's a review of the new product.
---
Just a heads up that later today Virgin Atlantic will be revealing their new Upper Class seat.
This is an exciting time for airline products in the UK, given that British Airways revealed their new Club Suite just a few weeks ago, and it's a huge improvement over their current business class product. I don't think many of us were expecting British Airways to introduce something truly great, so kudos to them. This seat will debut on the A350-1000 as of this summer (hopefully it will also be on the A330-900neo).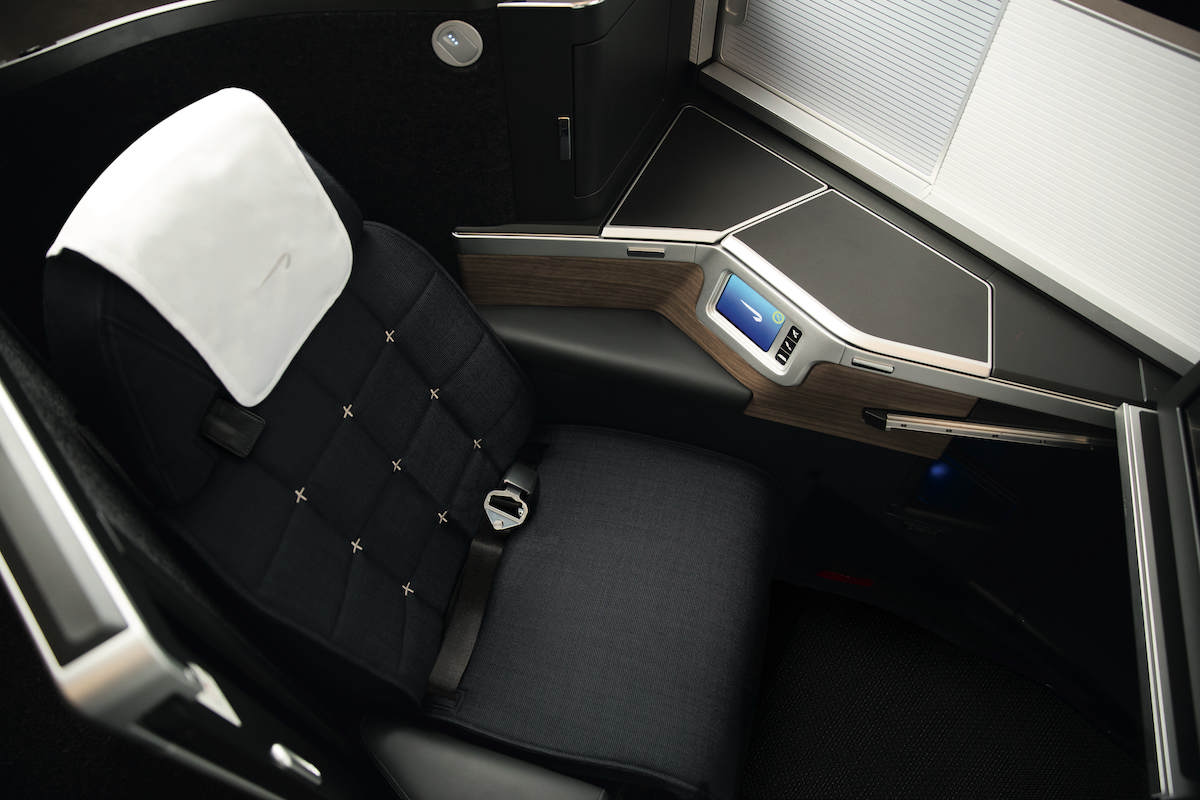 However, British Airways isn't the only airline to be launching a new business class product this year. Virgin Atlantic is also launching a new business class this year as they take delivery of their first A350-1000. Now the spotlight is on them to see what they come up with.
The reveal is expected to happen this evening UK time, so you can expect that the new product will probably be announced sometime around 12PM EDT.
We've had some general hints about what the new product will be, though Virgin Atlantic's CEO dropped a few more hints in an interview yesterday:
The seats will be fully forward facing, and not angled towards the aisle or window
Virgin Atlantic will also be introducing all new premium economy and economy cabins
Virgin Atlantic will be replacing their onboard bar with a lounge that seats eight people
Prior to this we've seen a seatmap for the new cabin, showing that it will have 44 seats in a 1-2-1 configuration.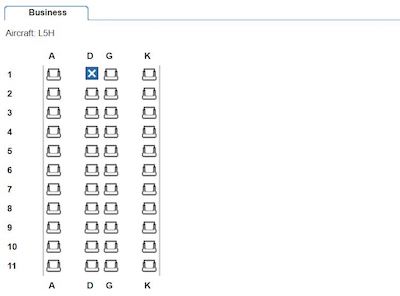 It's interesting to note that British Airways and Virgin Atlantic will have exactly the same number of seats between doors one and two on the A350-1000, so you can expect the seats to take up similar real estate. Both airlines have 44 seats in that area in a 1-2-1 configuration, though British Airways does have an additional cabin with another dozen seats.
I don't have any knowledge of what the new seat will be (I haven't been given any embargoed information, or anything), but figured I might as well place my bet for what the seat will be.
Since we successfully guessed the British Airways seat, my money is still on Virgin Atlantic introducing something very similar to the Delta One Suites, which are modified Vantage XL seats.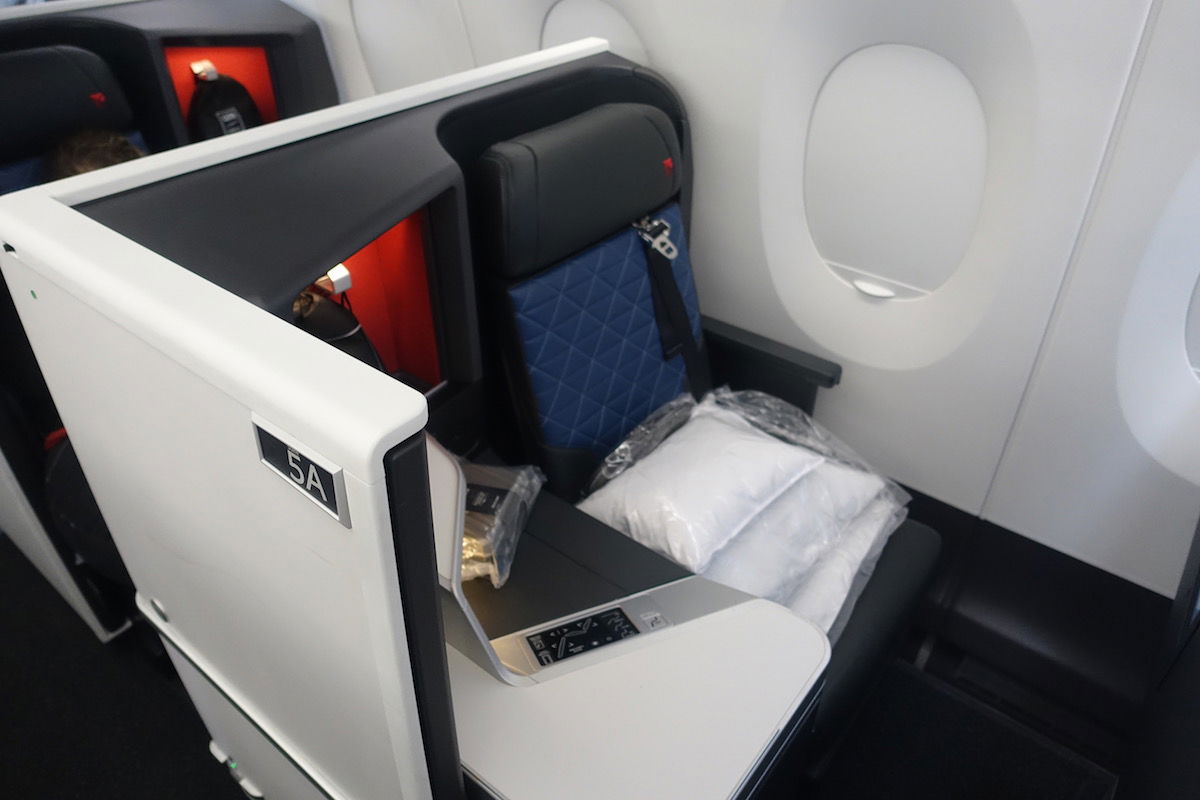 I feel like they have to be introducing doors, based on what British Airways did, and since Delta also has a big stake in Virgin Atlantic, this just makes sense. Virgin Atlantic's CEO stating that the new seats will be fully forward facing makes that a near certainty, in my opinion. Of course I imagine their finishes will look different though, as they've also promised that the new seat will be "incredibly Virgin Atlantic."
Virgin Atlantic has 12 A350-1000s on order, and unfortunately as of now those are the only planes scheduled to get the new seats. Plans haven't yet been revealed to reconfigure existing aircraft.
What kind of a business class seat do you think Virgin Atlantic will reveal this evening?