Miles Aren't Free: How To Value Your Redemptions
Miles Aren't Free: How To Value What You Earn
Miles Aren't Free: Establishing An Overall Value
---
Figuring out how to value frequent flyer miles is tricky business. Most people have a vague concept of what a mile is worth to them, but if you press them on it, they don't really know how they arrived at that number. Worse yet, if you start to question them about how they earn or redeem miles, their past behavior is likely to tell a very different story.
In Part 1 of this series, I showed how to calculate the redemption value for your award tickets so that you can start to think about what your redemption behavior says about how you value a mile.
If you redeem 25,000 miles for a $500 domestic economy ticket, you redeemed your miles at 2 cents per mile (CPM)
If you redeem 100,000 miles for a $4,000 international business class ticket, you would have gotten 4 CPM
Neither of those redemptions is right or wrong, but they do tell us something about how you value miles.
If you are willing to accept a 2 CPM redemption, then that must be the upper bound on your personal mileage valuation. Simply put, if you valued your miles higher than that, you wouldn't have redeemed that award and would have chosen to pay cash instead. But it could be lower than that. We just don't know yet.
Now we need to think about establishing a lower bound. To do that, we'll look at the money and time you invest to acquire miles. But first we have to get past the notion that you got the miles for free.
Miles Are Not Free
It is a commonly held belief that miles and points are free to obtain.
Some people think that the airline, the credit card, or maybe even some shopping portal just gave them the miles, so therefore they don't come with a cost.
Truth be told, this is probably what leads to sub-par award redemptions. It's like asking if money grew on trees, would you spend it differently? I say, hell yeah!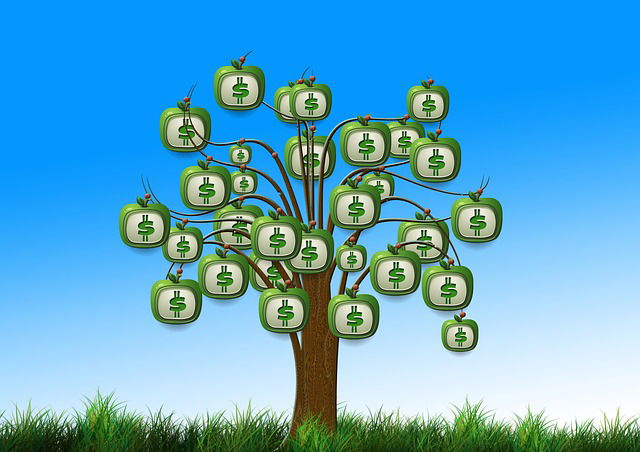 There are many ways to earn miles. Let's talk about the most common ones and the costs associated with each.
Purchasing Miles
Most airlines will flat out sell you miles. The rates can vary all over the place depending upon how and when you buy them, even from the same airline. Much of the time the rates are quite high, meaning that it's not a very good deal, but sometimes it does make sense to buy miles. In fact, Ben has stated that he books some of his international first class trips using miles that he purchased during sales or promotions.
One such example is Avianca Lifemiles. This obscure frequent flyer program frequently runs sales, where it is possible to buy miles around 1.35 cents each. If you buy them at that rate then you darn well better value them at greater than that. (I am in no way suggesting that you should buy Lifemiles unless you are an expert. There is a lot of value to be had, and also the guarantee of chance for total frustration.)
This was an easy example to start with because you actually end up with a receipt that shows how many miles you bought and how much you spent for them. So clearly they had a cost and calculating the CPM is easy. But let's face it, most people don't buy miles, so let's move on.
Mileage Running
Mileage running is the act of flying solely to earn miles, and was once the cornerstone of the miles and points universe. I recently claimed that mileage running is more or less dead. And now I'm telling you that mileage running is a way to acquire miles. What gives here?
Well, there is one exception. If you find a great mistake fare and can credit those flights to a frequent flyer program that still awards miles based on distance flown as opposed to dollars spent, then you can still mileage run. Unfortunately, the big three US airlines, Delta, United and American have all switched to such a revenue-based scheme now. So, the concept of mileage running is becoming harder and harder.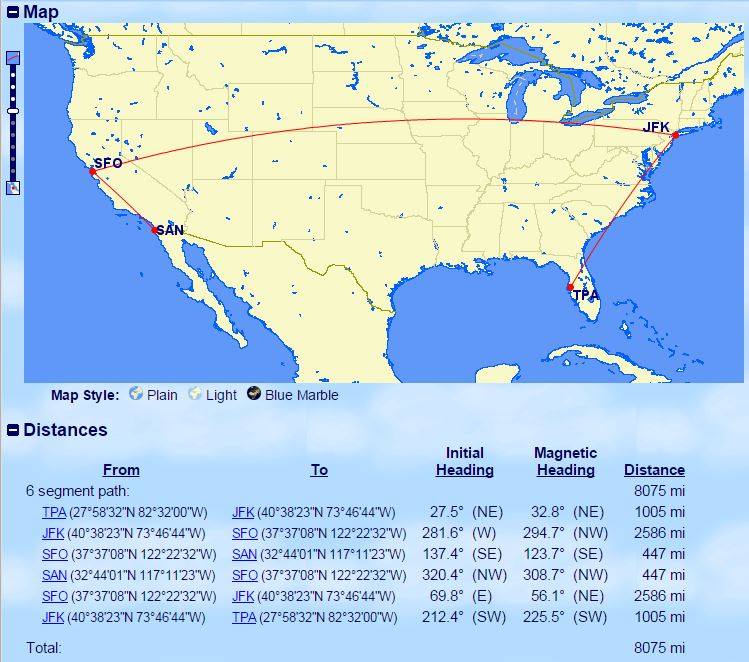 Perhaps the most mileage runnable fare of the past few years occurred this past spring, when American still awarded redeemable miles based on distance flown. American inadvertently sold round-trip business class tickets from Washington, DC to China for $450. Our very own Ben actually did this trip three times, flying back-to-back-to-back trips, mostly for the miles. As an American Executive Platinum member, he earned 49,815 miles for each trip.
We can easily calculate the cost he paid per mile in a similar way that we calculated redemption value back in Part 1.

He effectively paid 0.9 cents per mile that he earned.
It's worth noting that this omits all of the other value he received from the trip such as re-qualifying for another year of American Executive Platinum status. I would also say that it leaves out other costs of the trip such as the value of his time, but at least for Ben, mileage runs provide entertainment so we could probably argue that that's a benefit, not a cost.
At any rate, for this analysis I'm assuming that he flew these trips solely to earn the miles, which gives a rate of 0.9 CPM. That means he must value American miles at more than 0.9 CPM. But most people don't mileage run either.
Credit Card Spending
Credit cards are probably the most popular way to earn miles these days. Most of us have at least one or two dozen mileage earning credit cards in our wallet at all times. Every time we swipe those cards, we earn miles. Since we didn't do any work to obtain — I mean, we gotta buy milk and toilet paper somehow — it might seem like they are free. Well, they aren't.
The reality is that you had a choice as to whether to use that mileage earning credit card or a card that could have paid you cash-back. And those cards have actually gotten quite lucrative lately with some of them rebating up to 2% of our purchases. In cash. Which I hear is king.
So all those miles you've been earning by paying with a credit card? Yup, you could have been getting 2% cash-back instead.
That's like saying that when you bought that new washing machine last week for $500, the salesman offered you a check for $10 or 500 American miles. You looked him in the eye and told him you wanted the miles. Therefore you paid $10 for those 500 miles, meaning you bought them at 2 cents each.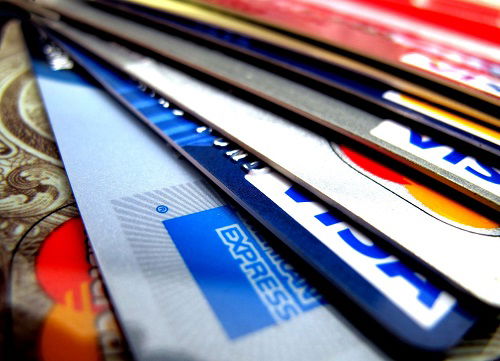 Now before you get all in a huff or say that we're being inconsistent around here at OMAAT in terms of how we promote credit cards, there are definitely some caveats around this. Specifically, I'm ignoring the sign-up bonus which is often huge and can easily make mileage credit cards more lucrative, at least until the minimum spend is met.
I'm also ignoring category bonuses which can offer up to 5x the rewards — instead of earning one mile per dollar, they might offer five miles per dollar at certain types of stores. Clearly, those can tip the scales back toward mileage earning credit cards.
But let's keep it simple and assume that regular everyday credit card spend is like buying miles at 2 cents each.
Doing Stupid Stuff
Last week I wrote about how MyPoints is offering 750 miles for opening an account. It literally took about a minute. Are those miles free? Well, it did take you a minute, right?
If you value your time at $60 per hour — hey, I like easy math — then that minute of work costs you $1. And therefore the 750 miles you received were acquired at a cost of 0.1 cent. See, I told you this was a good deal.
Truth be told, there are lots of stupid ways to earn miles, some more or less stupid than others. Personally, I put shopping portals into this category, which I know could get me fired around here for blasphemy. But hear me out.

I don't actually spend that much money, partially because I'm cheap, but more so because my wife does most of the shopping in our household. (And trust me, I've learned that it's best not to micromanage that process.) Sometimes we shop through a portal, but sometimes we forget. The point is that it takes a wee bit of time, which means those miles aren't quite free either.
Normal Flying
It's sort of indicative of the state of the game that I've included this at the bottom of the list, almost as an afterthought. The reality is that the majority of miles these days are not earned through flying.
It's true that a few high value flyers are making bank right now under Delta, American and United's revenue-based earning scheme, racking up as much as 75,000 miles per ticket for paid premium cabin travel. But those folks are the exception to the rule, the 1%-ers of the flying world.
And they are probably doing it with other people's money.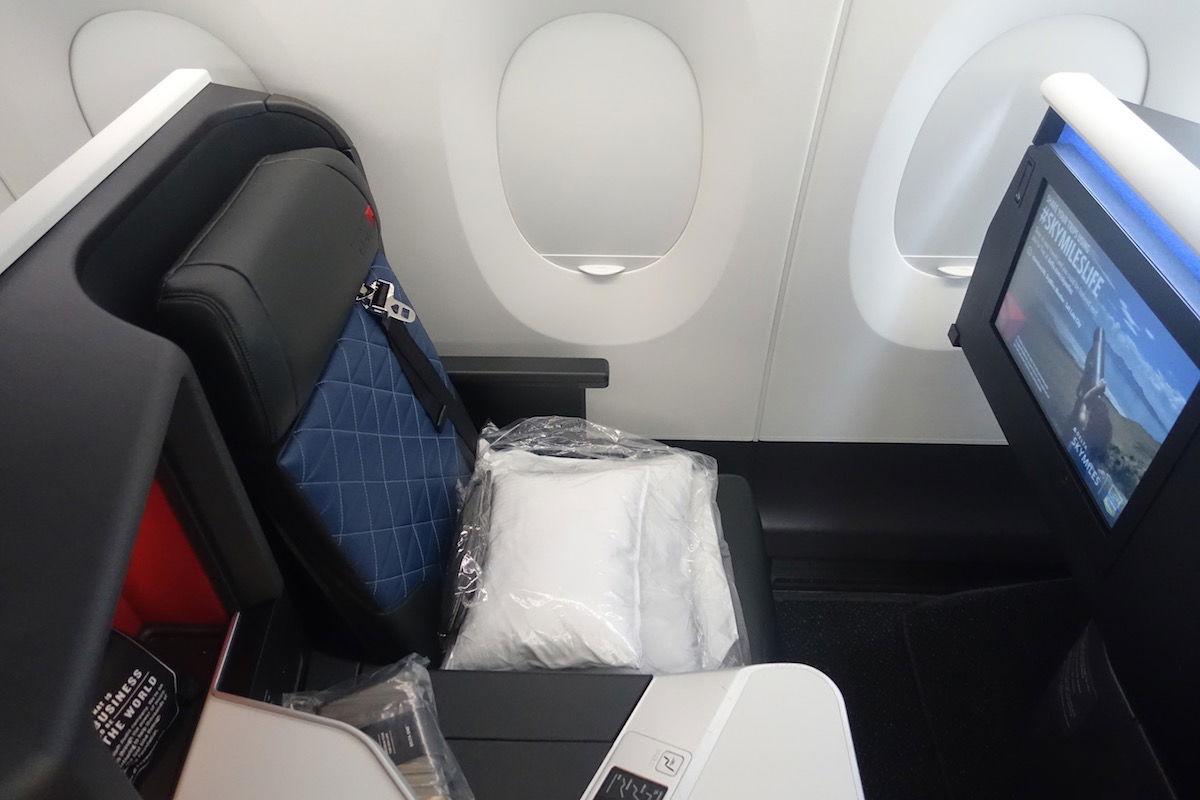 In general, I think it's tricky to put an acquisition cost on miles earned from normal flying. If you were absolutely going to take that flight anyway regardless of whether you earned miles or not, then perhaps they really were free. If you travel for business and your employer is paying for the travel, they may be free as well.
Then again what if you have a choice when spending your own money.
Maybe you have a choice between flying American and flying Spirit to get where you want to go. Now imagine that everything else is equal, the flight time, the number of stops, the seat, the experience, you name it. (I can barely force myself to type that, but let's play along.) The only difference is that in one case you earn 3,000 American miles and in the other you earn Spirit miles, which let's treat as worthless for this analysis.
If the ticket on American costs $150 more than the one on Spirit costs $100, then you essentially paid $50 to earn 3,000 miles. Then using our trusty equation for acquisition cost we can calculate that you paid 1.67 cents for each of those miles.
What it looks like..
We can also plot the various costs of acquiring miles just like we did redemption values. Although the graph sort of doesn't have an upper bound because you can sometimes get some crazy high redemption values, the lower bound is 0 because nobody pays you to take miles. At least not normally.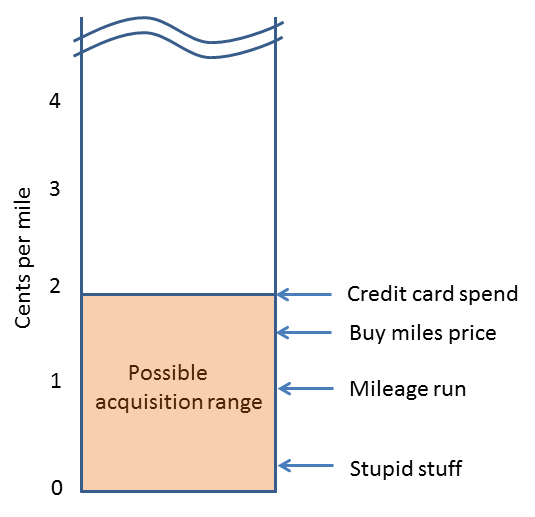 Interestingly, the most expensive miles in your frequent flyer account may have come from credit card spending — miles you probably thought were free. Bet you didn't see that coming.
Notice how I never asked you for your valuation of a miles in constructing this graph. Instead, I asked you (or at least imagined asking you) for your earning and spending behavior. As they say, actions speak louder than words.
Bottom Line
Thinking about how much time and money you put into earning miles can give you a lower bound on how you value them — you clearly value them at more than your paid to acquire them, or you wouldn't have acquired them in the first place.
For many of us, the most expensive miles in our frequent flyer accounts came from spending on our credit cards since we made a choice — conscious or otherwise — to forgo spending on a cashback card in order to earn them. And since your mileage account is one big homogeneous bucket, the highest price you are willing to pay for one of them must set the lower bound on your valuation for all of them.
Next up, I'll combine what we learned about the price we pay to earn miles in this post with our redemption valuations in the last post to see if we are behaving rationally.
How much will you pay to acquire a mile?