This is not intended to be a complaint, or a criticism of their procedure (well, other than one minor point). Rather it's just an interesting firsthand experience of how US immigration seems to be handling those who have been to Asia recently (and in my case by "recently" I mean about six weeks ago)…
My previous experience getting secondary with Global Entry
A couple of weeks ago I wrote about my experience getting secondary screening at US immigration when entering at Fort Lauderdale. I have Global Entry, but for the first time ever there was a big "X" on my Global Entry slip, so I had to go through quite a process.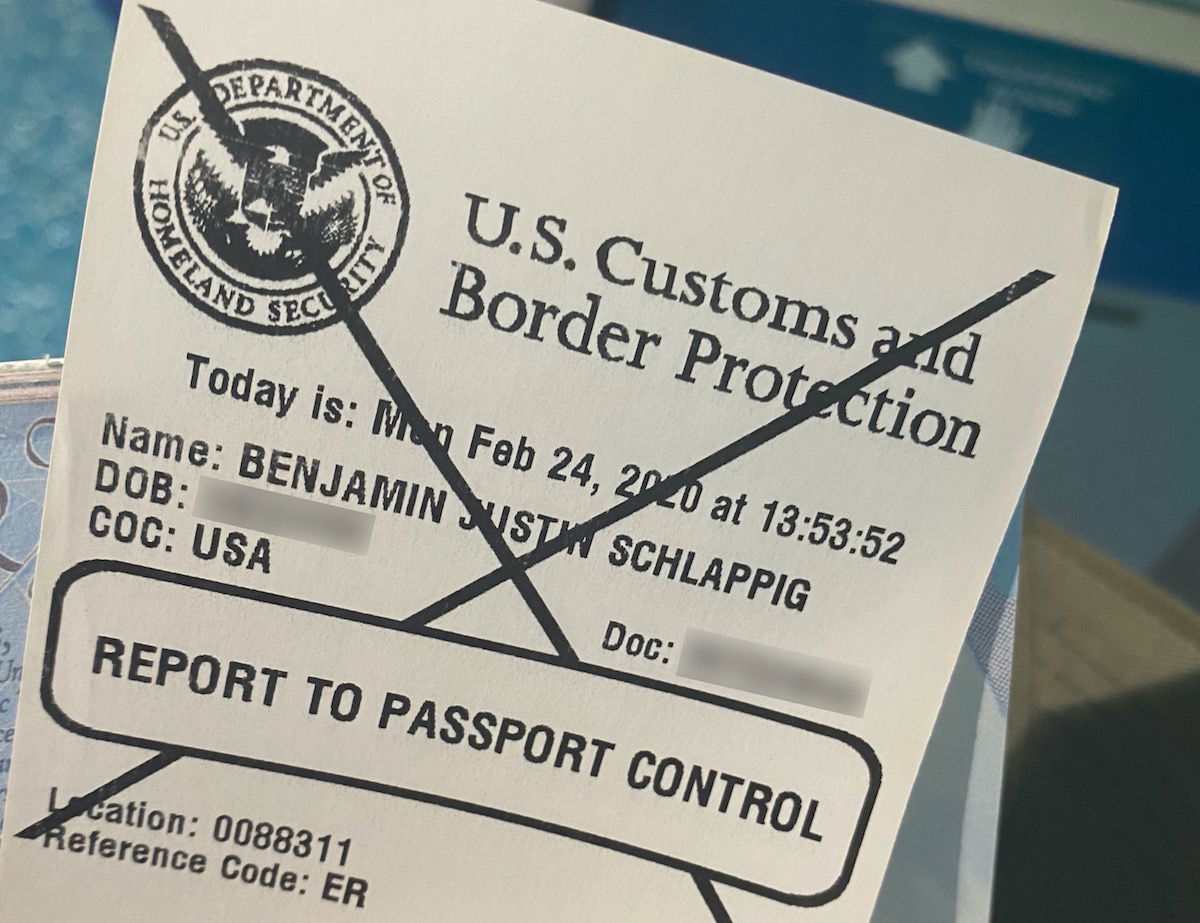 I had been to Asia several weeks before that, but in the case of that trip was just returning from Cancun. I was curious if this was a one-off, or would become something consistent.
I don't want to rehash all of that here, so check out my previous post for more context.
And I get it again, this time with a forced face mask…
Yesterday Ford and I were flying from Managua to Miami, and upon landing in Miami I headed to a Global Entry kiosk, and got the following printout: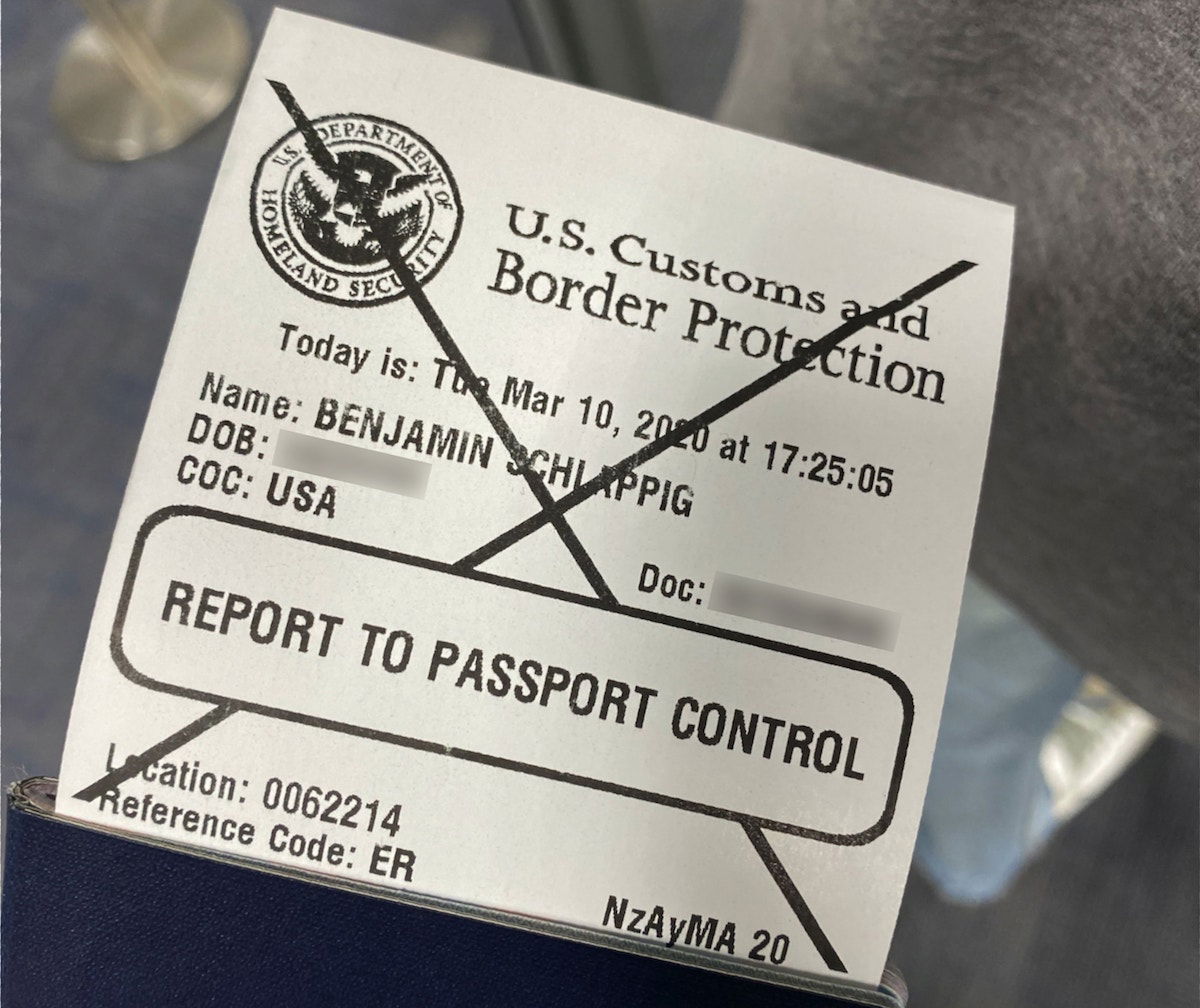 Rats!
I went up to an officer, and the conversation went something like this:
"Have you traveled to China recently?"
"I connected through Taiwan in late January, about six weeks ago."
"Okay, I need to get you a face mask first."
The officer proceeded to go to a bunch of different stations to find me a face mask — most were out, but he managed to find one after looking at probably six different stations. Go figure he touched it without sanitizing his hands or anything — who knows how many peoples' travel documents he had touched at this point, and now that was going to be in direct contact with my face.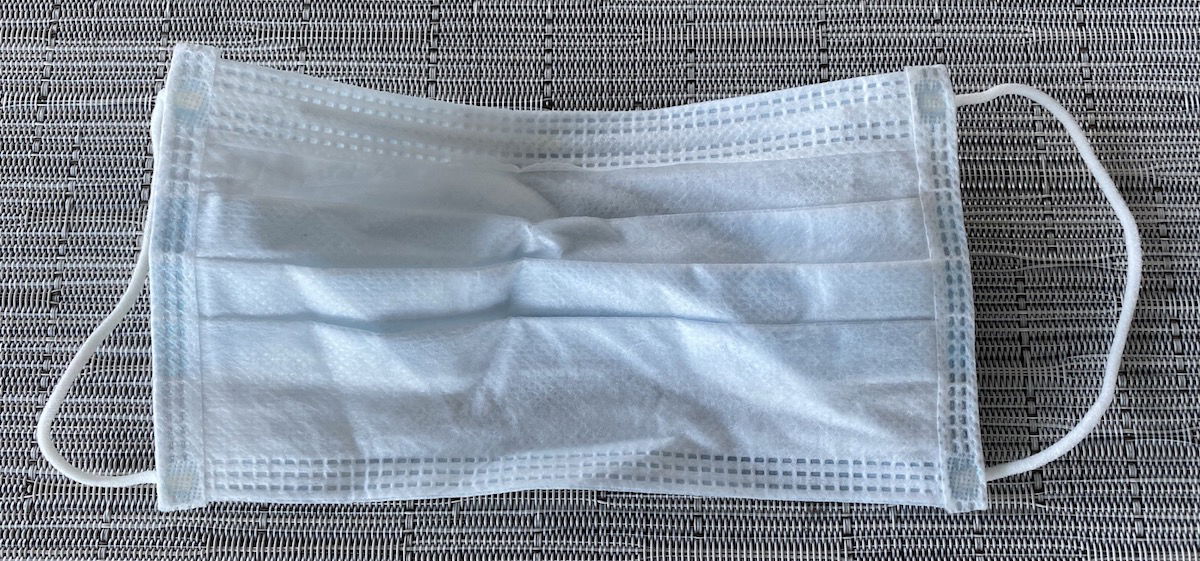 The conversation continued when he returned:
"Do I have to wear this face mask? To be clear, I'm not sick and am not returning from somewhere with a lot of cases."
"Yeah, I'm sorry, I don't make the rules, but I get in trouble if you don't."
"I've had this now for two entries in a row, do you know if I'm getting the 'X' on the form because I traveled through Asia, or…?"
"Yeah, it says you've been to China, that's why."
"Got it. I know you're just doing your job, but that seems weird, because that was six weeks ago, so if I'm not showing signs at this point…"
The officer then proceeded to escort me to the secondary screening room while wearing a mask. I don't want to exaggerate, but I suspect I would have had fewer looks having a public, openly gay wedding in Saudi Arabia.
In Miami almost no one wears face masks, and when you're being escorted by an immigration officer to a secondary facility while being basically the only person wearing a face mask, everyone basically looks at you like you're patient zero. We were walking "upstream," and everyone walking by tried to get as much separation from me as possible.
At that point I was sitting in the secondary facility, and oddly I was the only person wearing a face mask. I tried to sit as far from everyone else as possible, because I noticed I was making others uncomfortable. There was a little kid running around the area, and when he got near me the mom grabbed him so he wouldn't get closer.
I had another conversation with an officer there:
"You've been to China recently?"
"Well, not mainland China, but I connected in Taiwan about six weeks ago, but I haven't been to Asia since."
"So you haven't been to China?"
"No, not mainland China since last year."
"Why were you in Taiwan?"
"I'm a travel writer and I review airlines, and there's a new airline there that just started operations, and I wanted to review them."
"Taiwan has an airline?"
"Yes, they have several airlines…"
The conversation continued to veer off topic a bit (I'm always 100% honest with immigration officers, and if anything try to overshare so they can tell I'm being sincere and not trying to hide anything). He entered a bunch of information into the computer, and was friendly and clearly just doing his job.
While he was doing this I decided to ask a follow-up question:
"I'm just wondering, is there anything I can do so this doesn't happen again the next time I enter the country? I know you're just doing your job and I'm somehow flagged, but I haven't been to Asia in six weeks, which is well beyond the detection period…"
"It's the CDC, there's nothing I can do."
I was sent on my way within about 15 minutes…
Bottom line
I totally recognize the challenges the government (including CBP and the CDC) face in trying to stop the spread of coronavirus. I don't necessarily take issue with any of this, though I do have a few thoughts:
Ideally they'd have a better method for distributing face masks, rather than having an officer who has probably handled hundreds of travel documents without washing his hands handing one to me
I'm curious if I'm just randomly flagged for this, or what; I know for a fact many people who have been to Asia (including mainland China) more recently than me aren't flagged, so…
I wonder for how many more entries I'll go through this process…
Is this the system working as intended? In other words, are they intending to stop people six weeks or more after they've been to Asia, does the system not care when you've actually been to Asia, or..?
Anyone have any similar experiences to share, or any theories as to how long this will last?